This free printable dinosaur matching game is perfect for the dino-loving child in your life! Pick from a classic memory game or challenge your children with a more advanced shadow matching and mirror image matching versions.
My daughter is obsessed with dinosaurs and with every matching game I've made. She was so excited when she saw this dino matching game on my computer screen! She could hardly wait for me to print and laminate the cards. I hope your little ones enjoy these dino memory cards as much as mine does.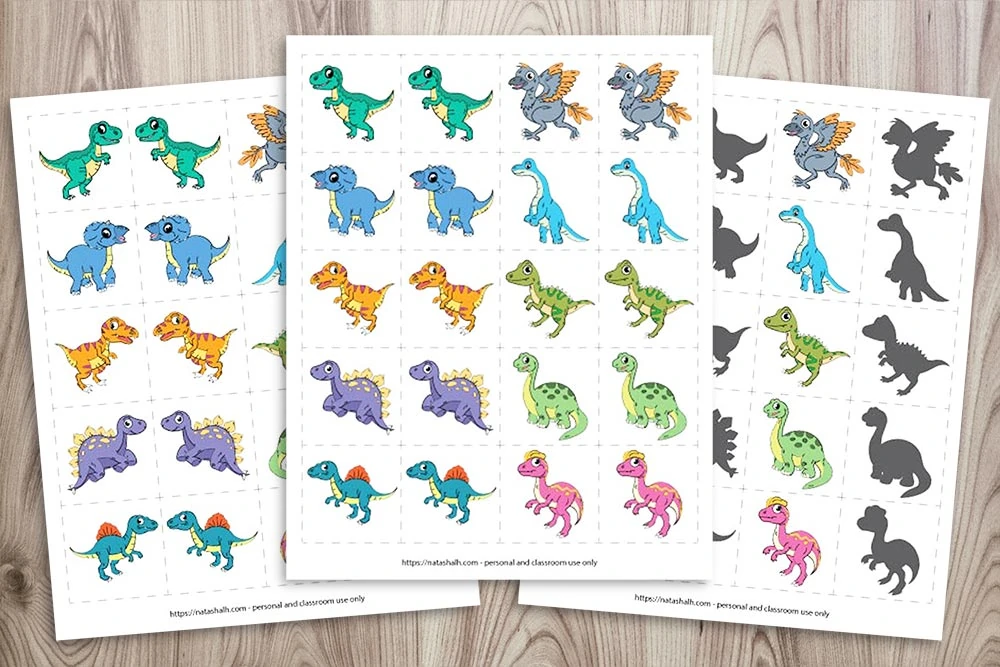 If your child loves dinos, be sure to grab these free printable dinosaur bingo cards and free printable dinosaur prewiring pages.
How to make dinosaur matching cards/dinosaur memory game
This post may include affiliate links which means I may earn a commission on qualifying purchases at no additional cost to you.
These cards are multi-purpose and can be used by children of varying ages.
Toddlers can play with them face up as a matching game and older children can play with them face down as a memory game. Combine two or three pages of cards for an even more challenging game!
Materials needed:
Your dinosaur matching cards printables (see below)
Paper or cardstock. I recommend presentation paper.
Printer access. You can print these at home or take them to a copy shop.
Laminator. Optional but highly recommended!
Scissors or a paper cutter
I always print my matching cards on presentation paper, a type of heavyweight paper with a special coating for crisp, vibrant images.
I also laminate the matching cards or else they'd be destroyed in a hurry!
If you don't have a laminator, you can "laminate" the cut cards with clear packing tape on the front and back. It's definitely not the same, but it's better than nothing.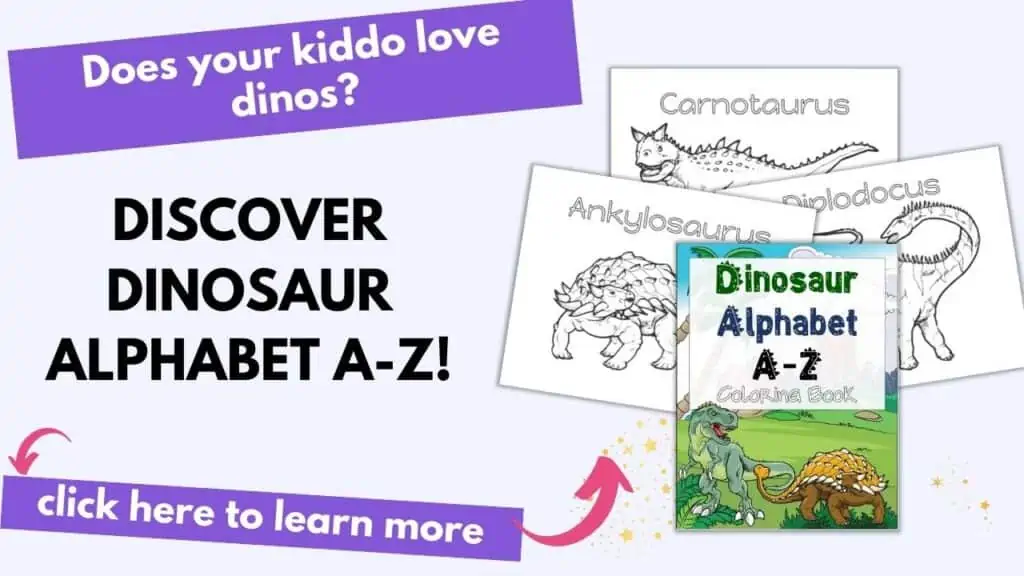 How to use printable memory cards:
Print the cards, laminate, then cut them out! Easy, peasy.
You can play with the cards face up as a matching game for toddlers or preschoolers.
Older children can play memory with the cards by placing them face down. Have your child flip over two cards. If they match, the cards are paired up and removed from the board. If they don't match, the cards are flipped face down again. Play continues until all pairs have been matched.
Memory can be played as a solitary game or with multiple players taking turns. For a multi-player game (or a more difficult solitaire game), combine two or three of the printables in this post.
You can also remove pairs from the set to make the memory game easier for younger children. My two year old can play memory with three or four sets of cards if she has adult help.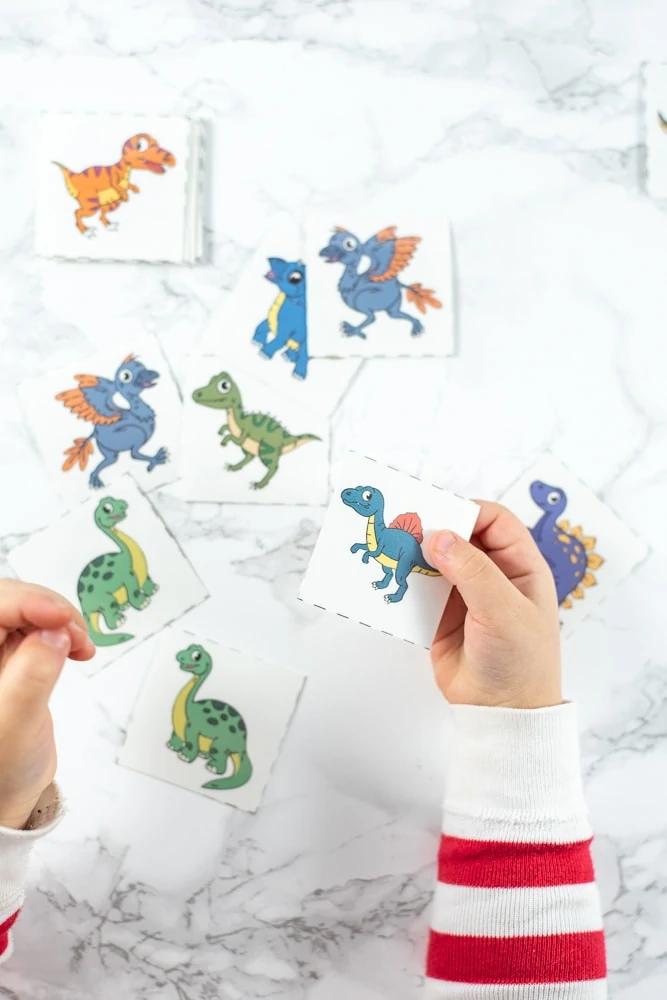 Related: Free printable dinosaur bingo
Free dinosaur matching game printables
Let's take a closer look at the printables!
First, please note that these printables are available for personal and single classroom use. You are not authorized to redistribute the digital files or printouts to other adults for their use. Please just refer friends and coworkers to this post so they can download their own copies.
There are three different dinosaur matching card pages. Each one is a standalone game, but they can be combined.
One page has "classic" cards with duplicate images. This is the easiest version.
The second page is a mirror image matching game.
The third page is a shadow matching game.
All three pages feature the same 10 dinosaurs. I know how hard it is to keep up with all the different dinosaurs, so here's a list of the included species. They're listed as they appear on the printable, from top to bottom:
Tyrannosaurus Rex
Triceratops
Velociraptor
Stegosaurs
Spinosaurus
Archaeopteryx
Brachiosaurus
Allosaurus
Apatosaurus
Dilophosaurus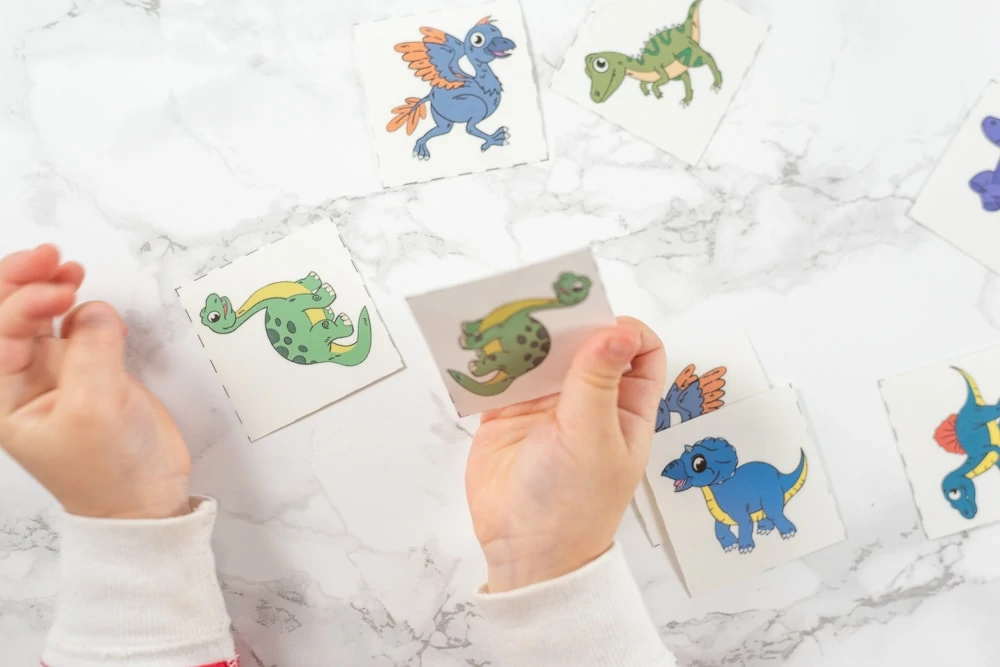 Save yourself valuable time and download all three matching game printables in one handy file for just $1! This is also an easy, affordable way to keep The Artisan Life up & running so I can continue making you high-quality, low-prep activities for kids.
Individual free download links are located below each preview image, so just keep scrolling a bit more if you'd prefer to click around to get everything. The download links will open in a separate window and automatically start downloading from Dropbox. You may need to authorize downloads from Dropbox if a dialogue box pops up asking for permission.
First we have the easiest dinosaur matching game: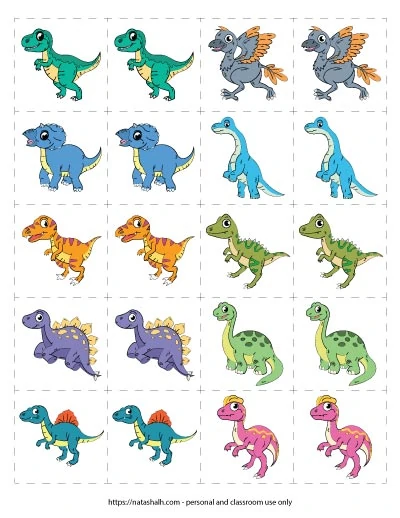 Next there's the mirror image matching game. This version is more challenging for young children. My 28 month old finds this version challenging as a matching game, but can pair most of them on her own.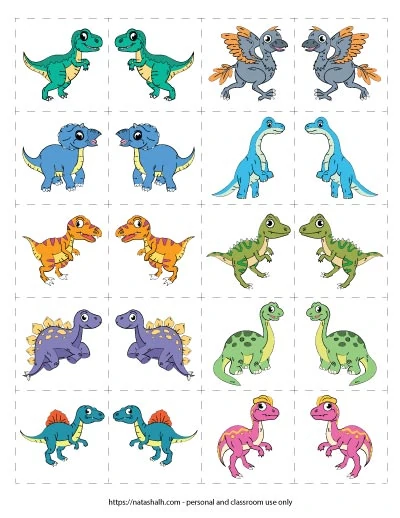 Finally there's the dinosaur shadow matching game. This version takes away the colors as a clue so your child has to pay careful attention to the dinosaur's silhouette in order to make a match.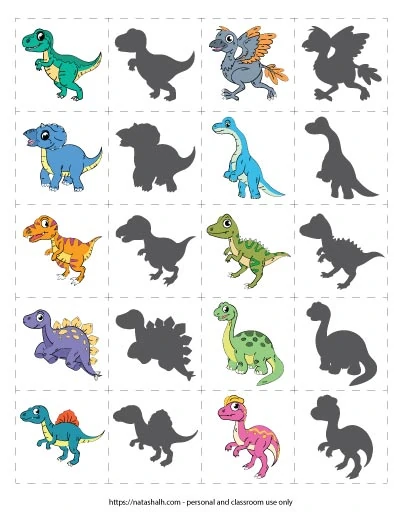 These dino cards are a huge hit at our house. I'm sure they will be at yours, too! Please leave comment and let me know what other dinosaur printables you'd like too see in the future.
Printables & Activities for Children
I believe you shouldn't have to pick between fun and education. These free printables keep your kids busy and learning without resorting to screen time.
Make sure to join The Artisan Life family newsletter so you can get the latest freebies and low-prep activities for your littles.