When I first started blogging, I used to worry about running out of ideas – I was afraid that if I wrote about this project and that recipe in the same week, I'd have nothing left to write about before long. Years later, I still haven't run out of ideas!
Several people have asked me lately about where I find my inspiration and ideas, so today I'm sharing a few tips for how to find creative inspiration and a worksheet for finding your creative muse.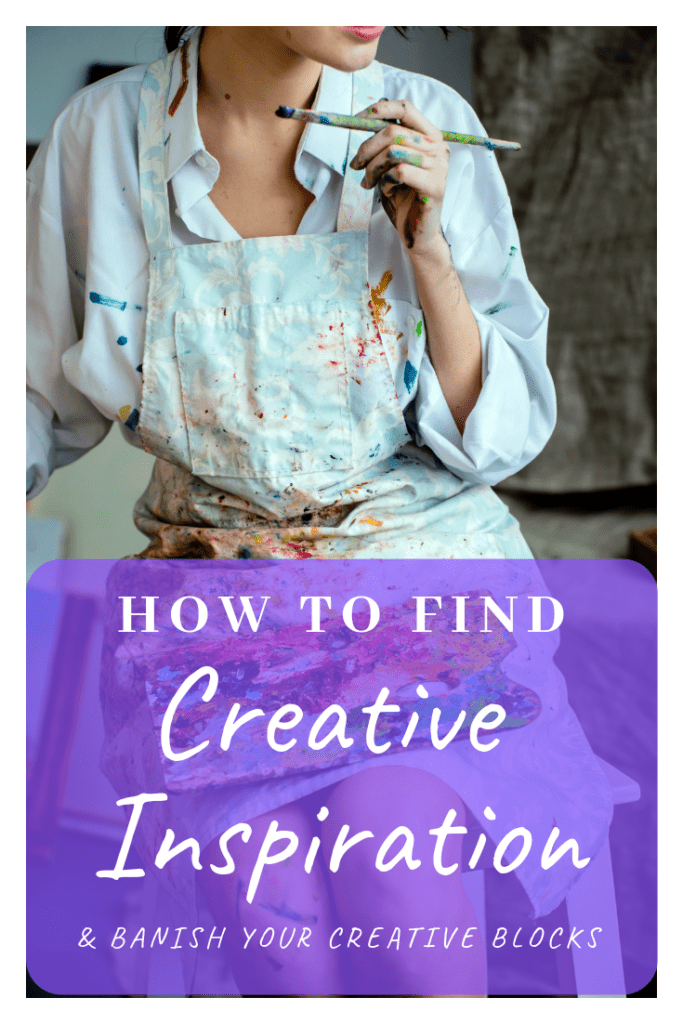 This post may include affiliate links, which means I may make a commission on purchases made through these links at no additional cost to you.
Where does creative inspiration come from?
I don't always know where my ideas come from.
Truly – I cannot pinpoint an exact 'reason' for many of my ideas. I think that's why Elizabeth Gilbert's Big Magic spoke to me. She writes about her theory that ideas are separate entities, co-existing in the world with humans and looking for human collaborators. She also writes about the necessity of acting on an idea when it arises, because left ignored an idea will move on to someone more receptive.
I absolutely believe in the necessity of acting on an idea as quickly as possible. It isn't always possible to do something about an idea right away, but you should at least plan for and work towards that day to keep the idea alive.
You have to jot down your ideas as soon as you're able.
If you just think "Oh, I'll remember that good idea!" it probably won't happen. I seriously don't even know how many ideas I've lost because I didn't write them down.
Get a small notebook, like a pocket Moleksine or whatever speaks to you, and carry it in your pocket or purse. Write your ideas down immediately!
Whenever you're feeling uninspired, look over your notebook and see if you can take action on any of these ideas.
I don't believe in writer's block (or artist's block or what have you).
Have you heard of the 80/20 rule?
The basic concept is that 80% of the effects come from 20% of the causes. 80% of a business's income frequently comes from 20% of its clients, 20% of the pea pods in a garden will contain 80% of the actual peas harvested, etc. (You can read more about this idea, called the Pareto principle, if you're interested.)
The same idea holds when you create, whether your creation is photography, painting, writing, paper crafting, sewing, or anything else.
A small percentage of your creations and ideas are going to be amazing and/or people will love them – the rest won't work as well as you'd hoped or no one else will notice they exist.
If you sit around saying you're not inspired or motivated to create, or that your idea isn't great enough and you're waiting for something better, chances are good something 'great' isn't going to come your way. Without the 80%, the 20% simply isn't possible.
You have to sit down and create, even if you don't feel inspired. Some days nothing good comes of it, but think of it as counting towards your 80% and totally worthwhile as a result! Other days, just trying to create causes ideas to come your way.
Creativity is a muscle – exercise it.
I "fail" all the time, but it doesn't matter. As long as I learn something, I don't even think of it as failure anymore.
I've hours and hours trying to do something with a photo I'd taken to make it match the vision I thought I had for it. When you release expectations and allow creativity to flow in a new direction, it can take you incredible places.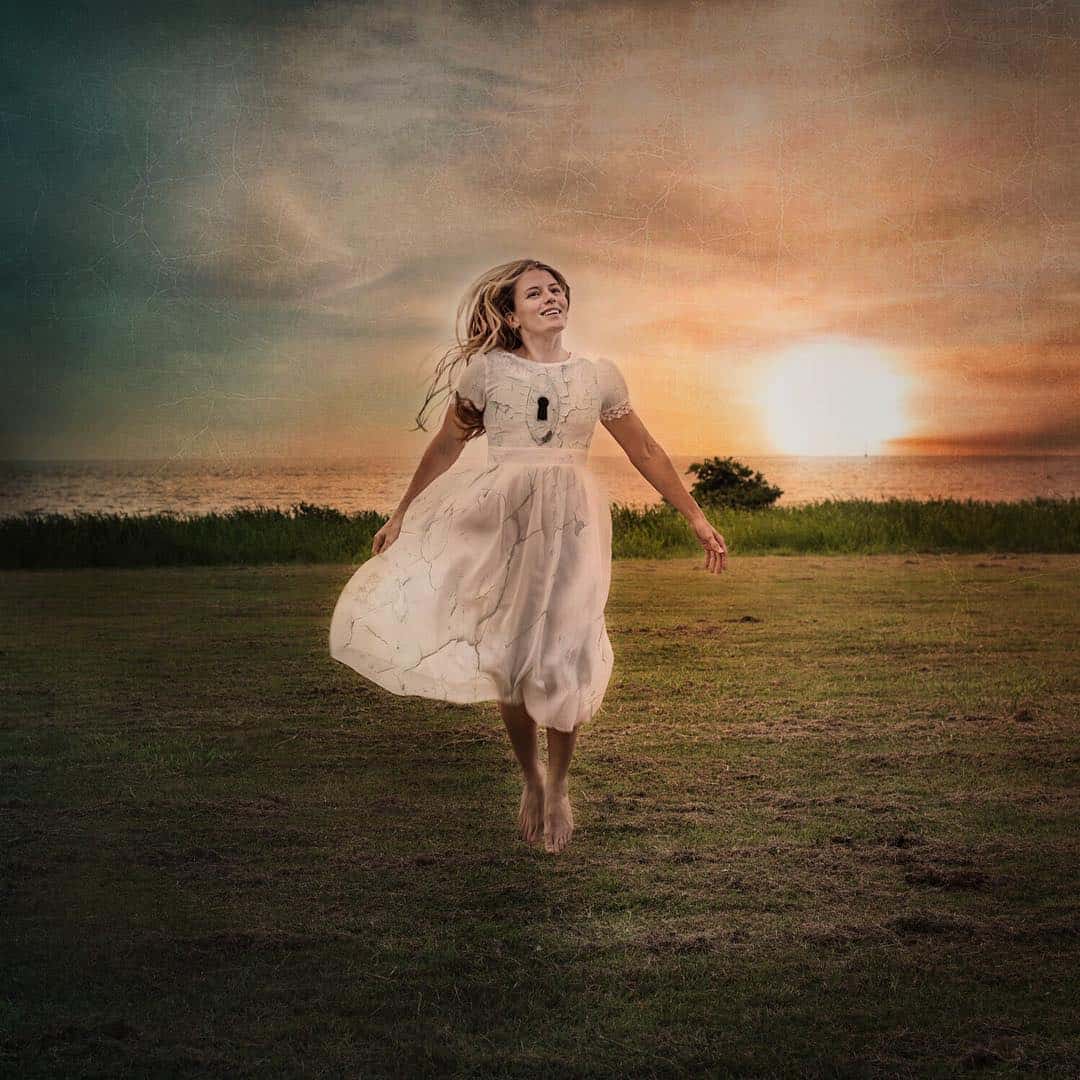 Whatever you're doing, you have to show up every single day and give it a go. It almost doesn't matter if you don't end up with a 'good' concrete product at the end of the day – what's important is that you learned something and you showed up.
Ways of getting inspiration
Everyone is different, but these are some great ways to release blocks if you're feeling stuck:
Take a walk in nature.
People watch. Go have lunch at a hospital cafeteria. It's a great way to see a lot of different people. It may also help you be a lot more appreciative!
Try to write a sentence, or even a whole paragraph, without using the letter "e." It's challenging and will force you to be creative since e is the most common letter in the English language!
Go back in time. As humans, we quickly become habituated to the way things are. Shiny, new possessions become boring and everyday. Think back to the first time you experienced something and focus on the intensity of the emotions you felt at that time.
Pull an oracle card. There are so many different oracle card decks available; use whatever deck speaks to you. I find the Universe Has your Back deck particularly beautiful and helpful when I'm feeling stuck.
Sale
Do a "5 minute creativity" project. Set a timer for 5 minutes and commit to making something. You can write, doodle, draw, sing, dance, whatever you'd like! Just go until your timer runs out and don't overthink it. Do whatever comes to mind and don't judge yourself.
Do a 5 minute creativity project, but only with your empty hands. Sculpt, paint, sign, dance, whatever you would like! but using your empty hands.
Forgive your failures. If you're feeling uninspired, it may be because you feel failing or think you've failed in the past. As they say, mistakes are proof you're trying! Forgive yourself and love yourself. See your failures as lessons and celebrate them.
Do some soul searching and list five obstacles that are keeping you from being creative or finding time for creativity. See if you can release any of your fears. Frequently, just airing them helps them dissipate.
Clean up your mindset. If you find yourself judging yourself or others, complaining, gossiping, or just generally engaging in negative self-talk, but some work into your mindset. Negative chatter in your mind keeps your brain too busy for creative thoughts. If you need some help, take a look at this free printable gratitude journal.
Consider going complaint free. The book Complaint Free Challenge!}}
Books to help you find your creativity
I've read a variety of books on creativity over the years. Some haven't been all that helpful, but I've really loved others! This is a short list of some books that have helped me out.
The Big Leap by Gay Hendricks
Okay, honestly this one isn't uniquely about how to be more creative. It is about the absolute necessity to find and live in your "zone of genius." It speaks to the blocks that may be preventing you from inhabiting your zone of genius.
Discovering and releasing these blocks, and using Hendricks's ultimate success mantra, can help you lead a more creative life. If you only read one book for the entire next year, I hope it's The Big Leap. That's how amazingly life-changing it has been for me.
Sale
How to Get Ideas by Jack Foster
This one can help you get over your fear of idea running out and of rejection. It's a pretty quick, easy read (under 200 pages) and has a process for how to get more ideas more quickly.
How to Get Ideas
Foster, Jack (Author)
English (Publication Language)
232 Pages - 05/01/2007 (Publication Date) - Berrett-Koehler Publishers (Publisher)
Steal Like an Artist by Austin Kleon
This is another quick read with some inspiring ideas! It reminds you that you already have everything you need to be an artist and that you need to put yourself out there and create! It's arranged as little one or two page topics, like a giant list post, with lots of illustrations. It's fun and light-hearted, which can be exactly what you need if you're feeling down.
Sale
The Creative Habit by Twyla Tharp
Tharp is an award-winning choreographer, which makes this book a bit different from most volumes on creativity! Many creativity books I've seen focus on authors, the visual arts, or are written by psychologists. It's enjoyable to read a book from a slightly different creative perspective!
Sale
If you're still feeling uninspired as an artist:
Pick one of your favorite things created by someone else using a medium you're not creating in today and make something inspired by it.
I challenge you to pick a work in an entirely different media to help make sure you don't just accidentally copy the other piece and think it's inspiration.
Here's an example. I love the YA author Tamora Pierce. In several of her books, main characters have a type of elemental magic, called wild magic. The concept of wild magic inspired this image I created: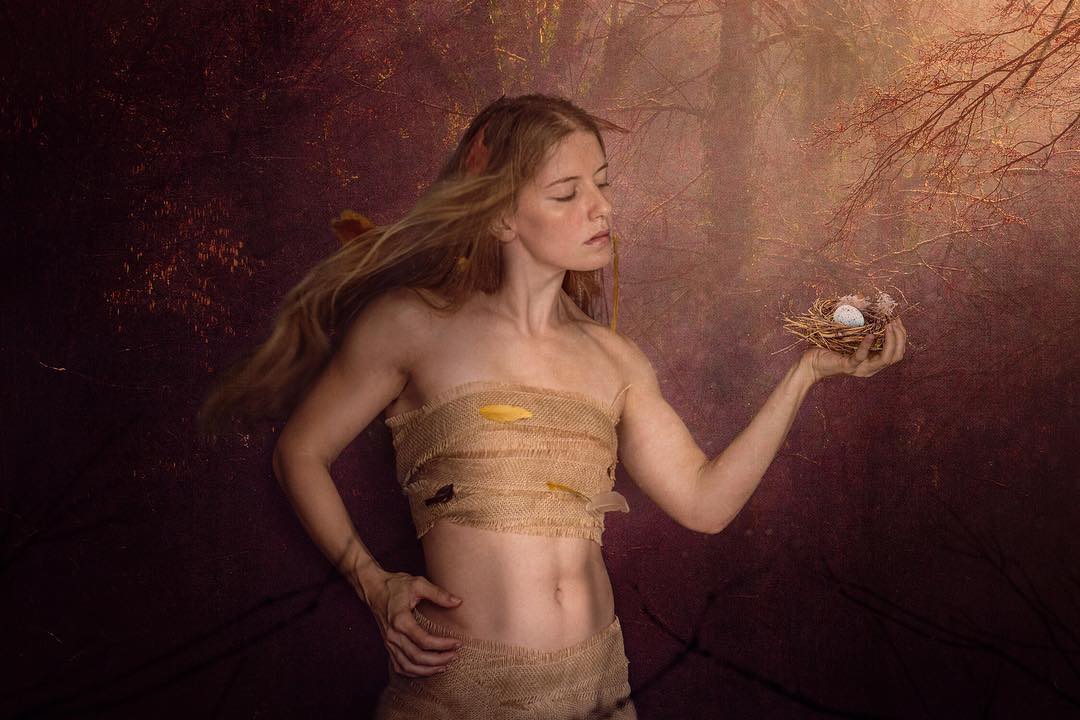 Whenever you're feeing stuck, look to things artists, authors, and other creatives you admire have created and work with those same themes in your own preferred medium!
Maybe you love Iris Apfel and can use her sense of style to inspire a paper craft project with multiple different patterns and textures. Just pick something you enjoy and allow it to inspire you!
And, if all else fails, ask someone to pick a random word for you and force yourself to make something that fits the selected theme.
Allow yourself to be figurative instead of literal when interpreting the idea you're given and you'll be surprised by how creative you become! You may not create a 'portfolio piece,' but you'll at least get your creative juices flowing.
Worksheet for finding your creativity
If you're feeling stuck, pull out a piece of paper and answer these questions to help get the ideas flowing.
If you'd prefer, you can download and print this worksheet for finding your creative muses! It's the same questions, but sometimes I find having a worksheet to fill out makes me more likely to actually answer the questions!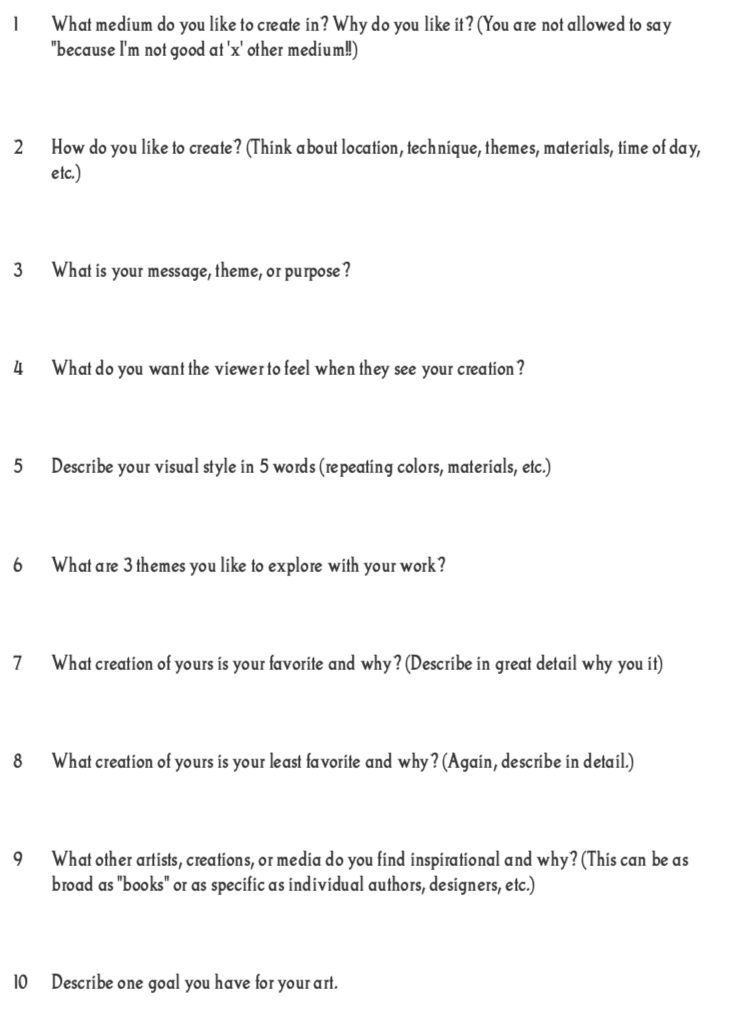 Try to take about 10 minutes to answer the questions thoughtfully and thoroughly. If you create in multiple mediums, you can do this for each medium or combine them, if your work feels similar across disciplines. It's totally okay if you do completely different things with different media, though!
What medium do you like to create in? Why do you like it? (You are not allowed to say "because I'm not good at 'x' other medium!!)
How do you like to create? (Think about location, technique, themes, materials, time of day, etc.)
What is your message, theme, or purpose?
What do you want the viewer to feel when they see your creation?
Describe your visual style in 5 words (repeating colors, materials, etc.)
What are 3 themes you like to explore with your work?
What creation of yours is your favorite and why? (Describe in great detail why you like this item, work of art, etc. so much)
What creation of yours is your least favorite and why? (Again, describe in detail.)
What other artists, creations, or media do you find inspirational and why? (This can be as broad as "books" or as specific as individual authors, designers, etc.)
Describe one goal you have for your art.
The simple act of asking yourself these questions and really putting thought into your answers can help you get your creative juices flowing, but if you still need inspiration, I suggest that you:
Pick one of your themes or messages and create something, even if it doesn't feel like a 'masterpiece'
Often the act of creating is exactly what you need to release your creative blocks!

Quotes for creative inspiration
Sometimes when I'm feeling stuck, an inspirational quote helps me get un-stuck! These are some of my favorite quotes for creative inspiration and/or releasing creative blocks.
"Every child is an artist. The problem is to remain an artist once he grows up." Pablo Picasso
"You can't use up creativity. The more you use, the more you have." – Maya Angelou
"Inspiration exists but it has to find you working." Pablo Picasso
"If you're creating anything at all, it's really dangerous to care about what people think." Kristen Wiig
"Great things are not done by impulse, but a series of small things brought together." Van Gogh
"If you're not doing some things that are crazy, then you're doing the wrong things." Larry Page
"The worst enemy to creativity is self-doubt." Unknown
"Creativity is contagious, pass it on." Albert Einstein
"To practice any art, no matter how well or badly, is a way to make your soul grow. So do it." Kurt Vonnegut
"We are all creative beings." Maya Fiennes
"Creativity is inventing, experimenting, growing, taking risks, breaking rules, making mistakes, and having fun." Mary Lou Cook
"To live a creative life we must lose our fear of being wrong." Joseph Chilton Pearce
Some final parting thoughts about creativity
I truly do believe that creativity is a muscle – the more you create, the more creative you will become.
Once you start opening your eyes and heart to creativity, more and more inspiration will make its way into your life.
Don't be afraid what you create won't be perfect – that doesn't matter.
Don't worry if it really, truly doesn't work out at all! As long as you learned something, that's fine.
What else do you have to add about finding inspiration? Do you have any techniques that help you out of creative dry spells?