These free printable fish bowl templates are perfect for crafts and coloring! Pick from several different sizes or a cut & color fish bowl.
My daughter loves fish and can identify multiple types of fish (even though she's only two). I decided to make and share these free printable fish bowl templates so you can do fish crafts and projects with your fish-loving children and students, too!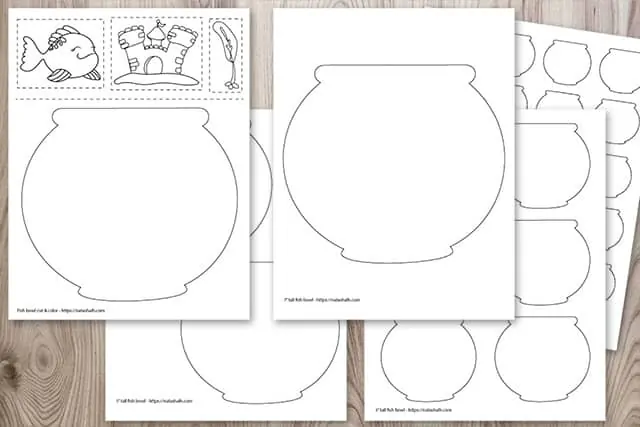 Free printable fish bowl templates
First, some important housekeeping. These fish bowl template printables are free for personal and classroom use. If you're personally involved with the activity, it's fine to use them. Please do not redistribute the digital files or printed copies to others. Just send your friends and coworkers to this post so they can download their own copy!
The images are low resolution previews that will look terrible if you try to print them. Please use the download links to get the PDF files from DropBox.
You can get each file individually below, or you can save yourself valuable time and download them all in one handy PDF for just $1!
If you'd rather put more miles on your mouse, keep on scrolling to download the files one at a time.
Large printable fish bowl pattern
First there's a large fish bowl template. It's 7″ high when printed at 100% and perfect for crafts like handprint fish with young children.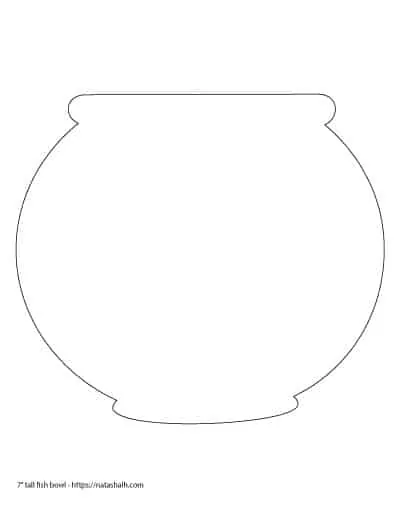 Download the large fish bowl pattern here
Printable goldfish bowl template
Next there are two 5″ tall goldfish bowls on one page.
Download two fish bowls on one page here
Free printable fish bowls – medium (3″)
Need something a little smaller? Grab these 3″ high medium fish bowl outlines!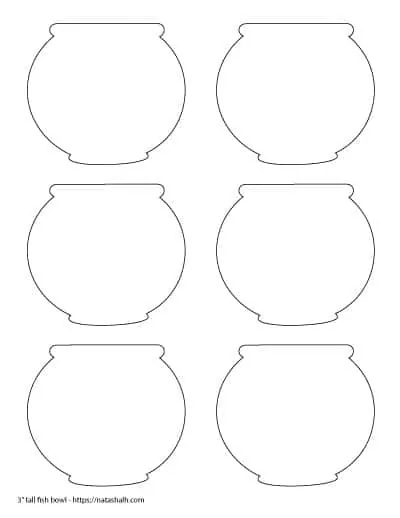 Download the 3″ fish bowl templates here
Small fish bowl printables
These small fish bowls are only 1.5″ high!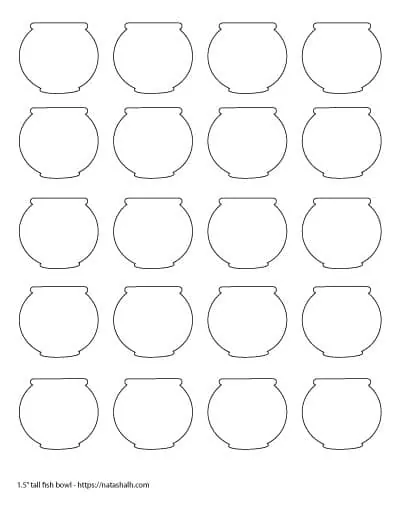 Download the small gold fish bowl outlines here
Fish bowl cut & color worksheet
This printable cut and color fish bowl is a fun, low-prep activity. Have your children or students color the fish, castle, and plant, cut along the dotted lines, then paste the elements inside the fish bowl.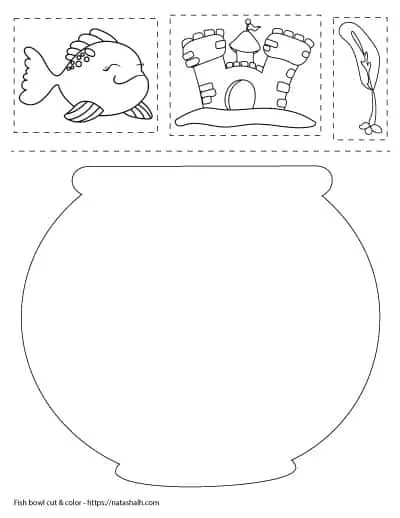 Download the fish bowl cut & color worksheet here
Want even more free printable activities for your kids? Grab an activity pack with 17+ free printable pages for kids of all ages and get some "me time" without turning your kids into YouTube zombies!
There are sheets for children of all ages from toddlers through late elementary school, plus the word search, sudoku, and mazes come with an answer key so you don't have to solve them, yourself.
Remember to Pin these fish bowl templates now so you can find them again later!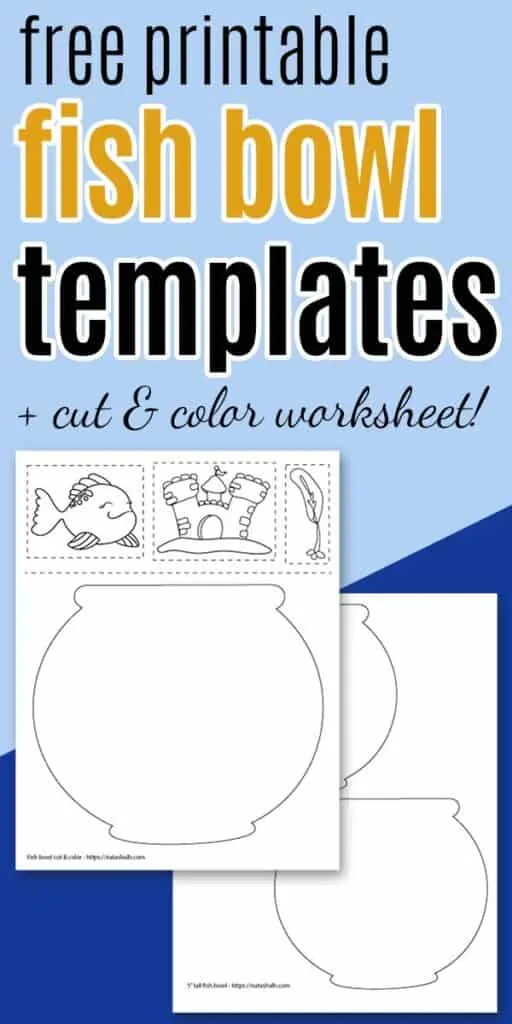 Printables & Activities for Children
I believe you shouldn't have to pick between fun and education. These free printables keep your kids busy and learning without resorting to screen time.
Make sure to join The Artisan Life family newsletter so you can get the latest freebies and low-prep activities for your littles.