These free printable llama coloring pages are super cute! Grab your free printable llama coloring sheets for kids and teens and watch them have screen-free fun.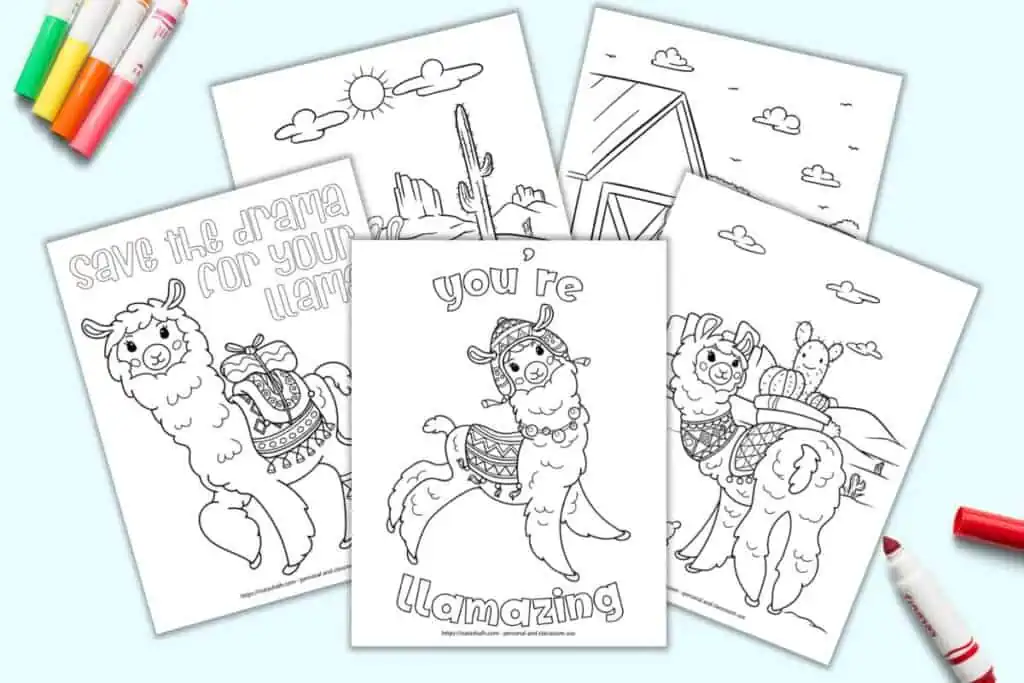 I recently posted a free printable llama preschool pack for young children. These llama coloring pages are a great way to engage your older children, too.
Coloring is fun, but it's also beneficial. Coloring helps children develop important skills.
Children are increasingly entering school with poor motor skills. (One study found preschooler's manual dexterity was inversely related to their screen time. In other words, more screen time = worse motor skills.) Coloring is a simple, and affordable, way to help your child develop their crucial fine motor skills and hand-eye coordination.
Benefits of coloring for children include:
Improved hand and finger strength
Practice with their pencil grasp
Better handwriting
A greater ability to focus
Improved concentration
An opportunity for creative expression
A feeling of pride and accomplishment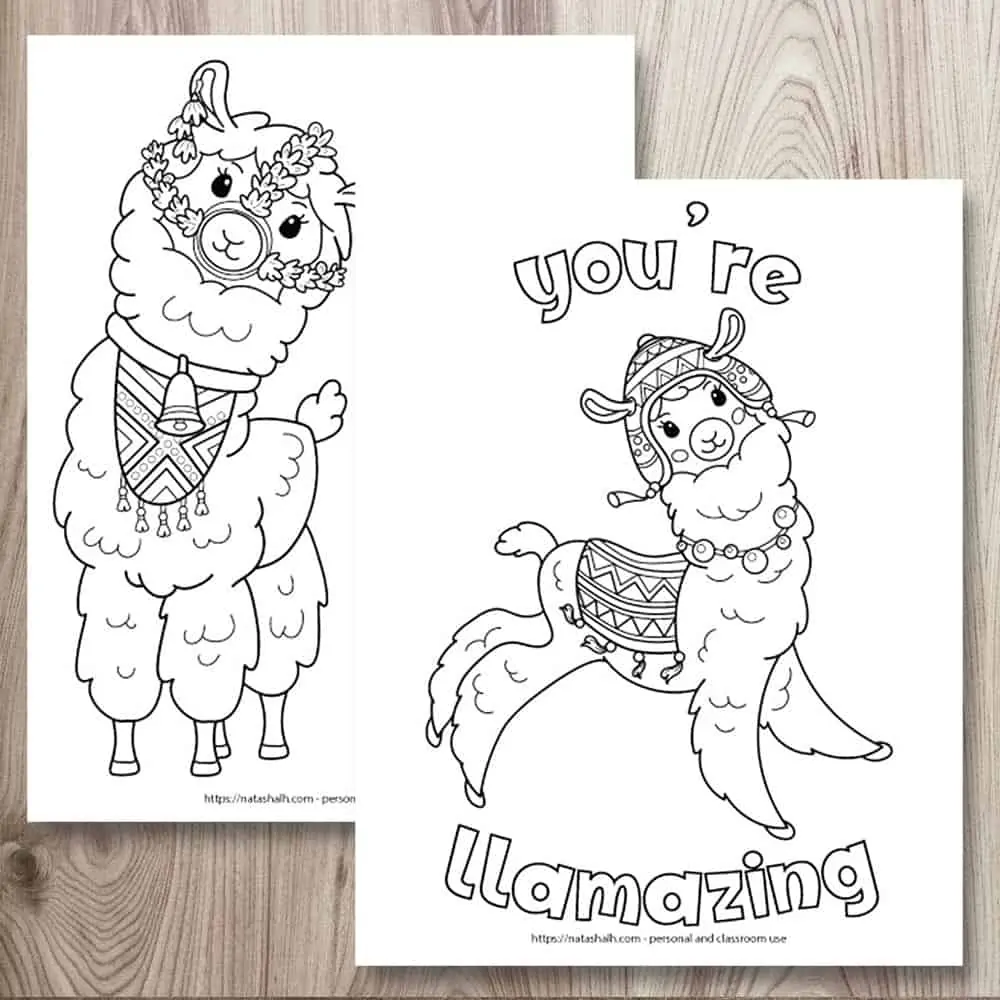 Free printable llama coloring pages
First let's take a look at what you're getting. Pages are shown in groups to help this page load more quickly, but each sheet has its own page in the PDF. Download information is located below the preview images.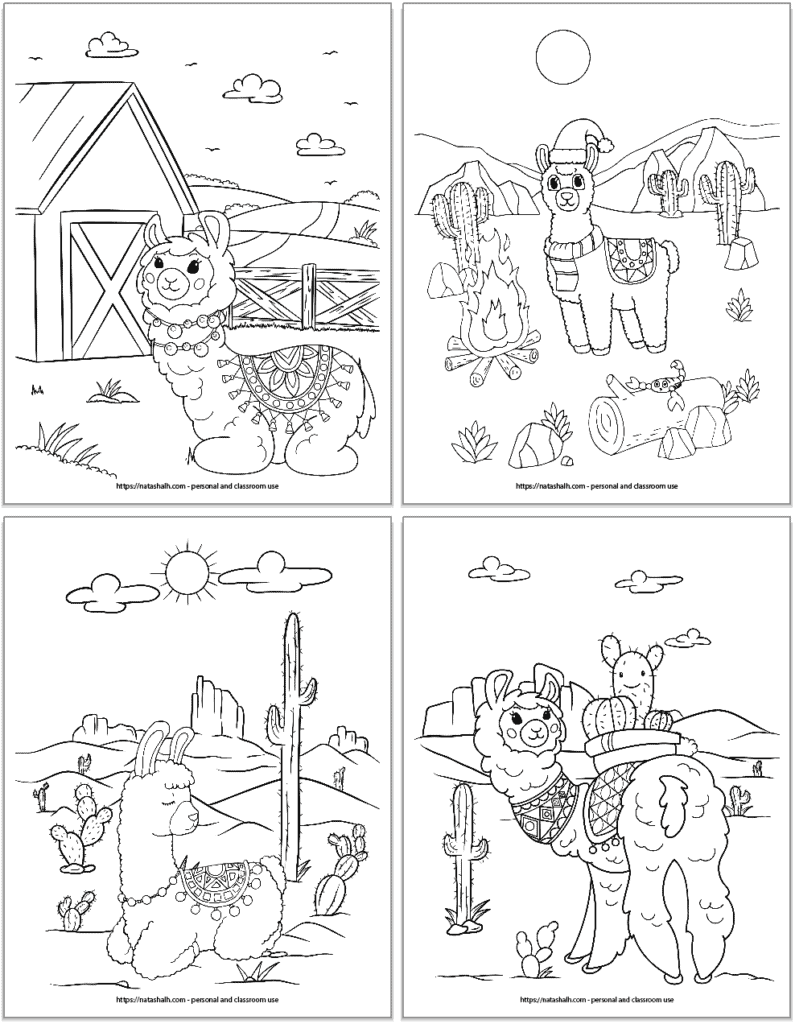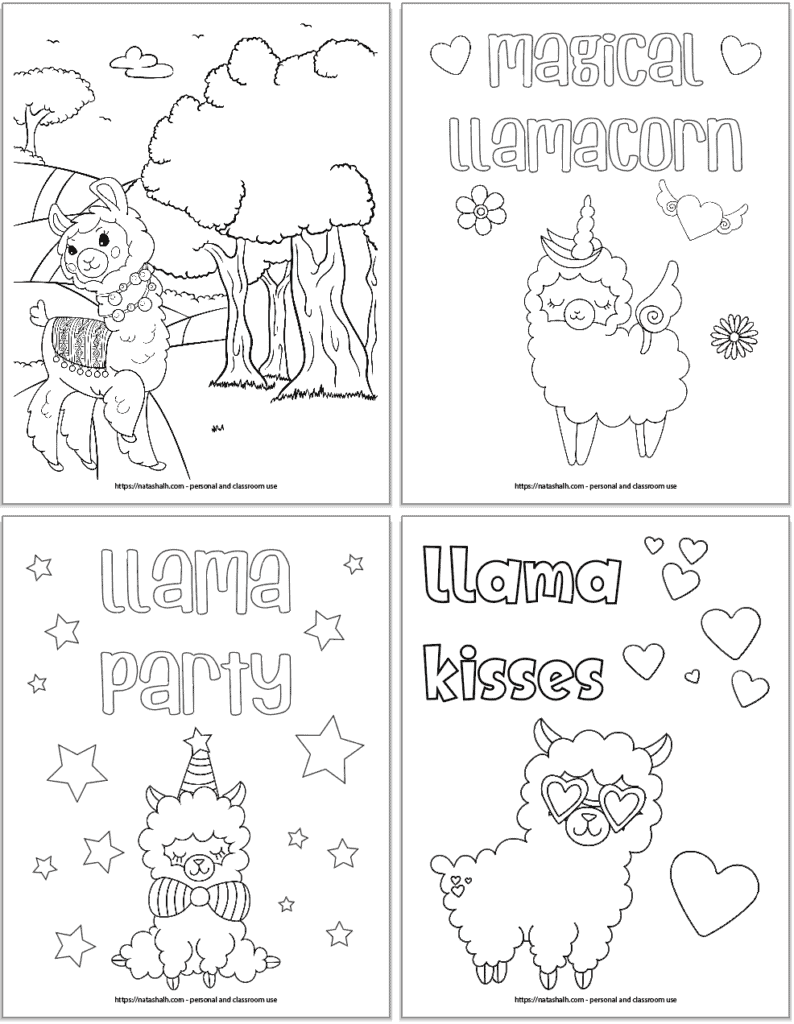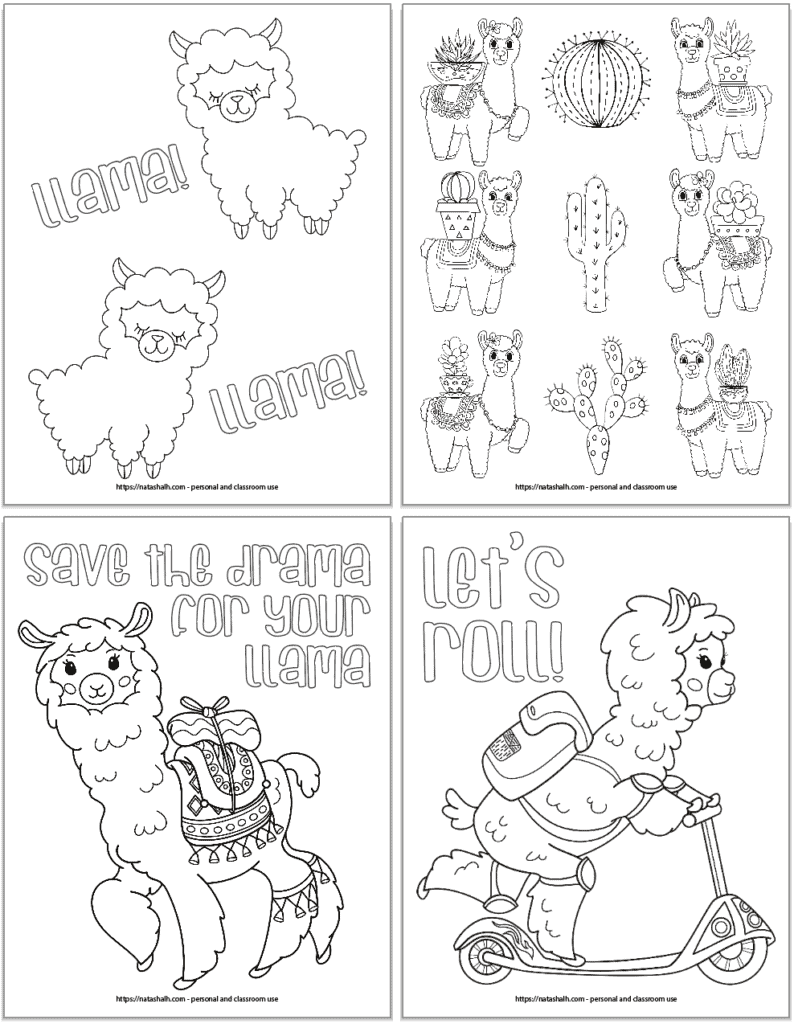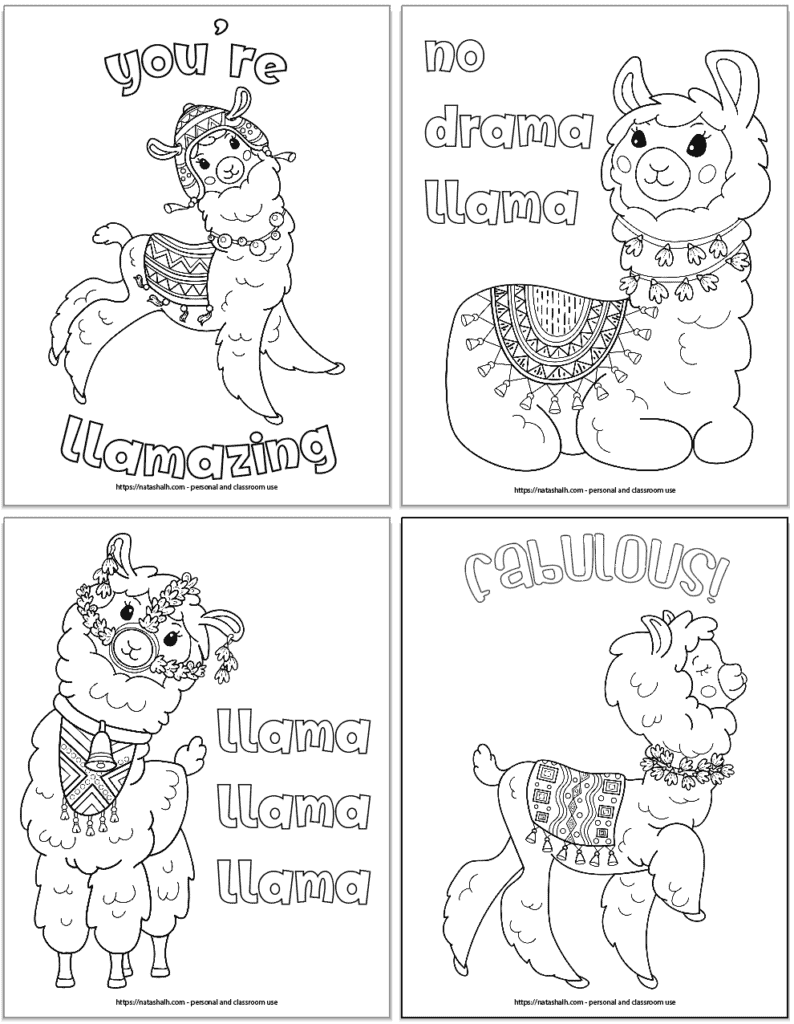 Like other free printable coloring pages on The Artisan Life, these llama coloring sheets are available for personal and classroom use.
You are welcome to print and use them with your own children, in your personal classroom, with your Scout troop, etc. As long as you are personally organizing the activity and not charging specifically to use the coloring pages, you're in the clear. Please do not redistribute the files or printouts to other adults for their use. Simply refer your friends and coworkers to this page so they can download their own copies.
Another FREE way to support The Artisan Life and keep me making printables is taking a second to Pin this post by following this link. Thank you!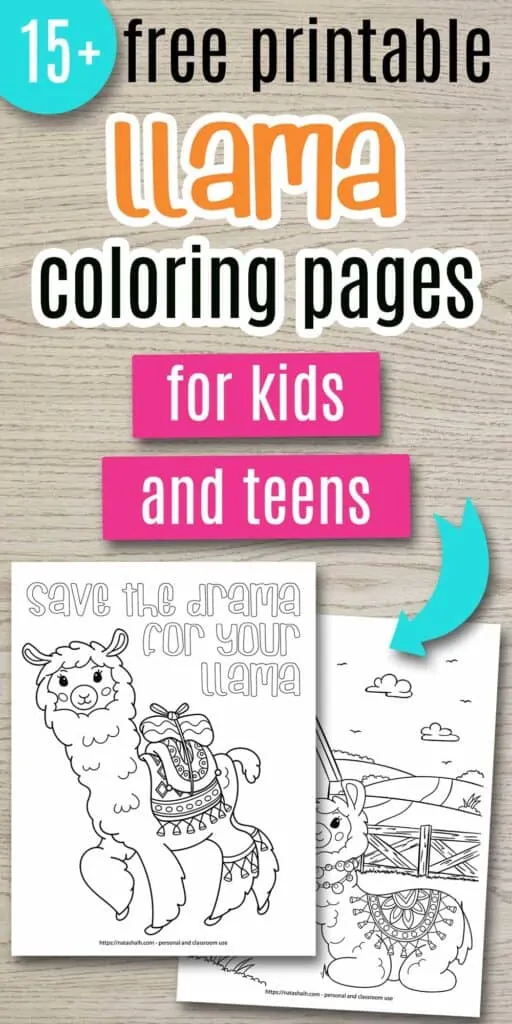 Llama projects and printables
If you love llamas, you've come to the right place! Check out these free llama themed printables and llama-inspired crafts.
These llama ornaments are adorable and easy to make with materials you already have at home.
This printable llama learning pack is a fun, low-prep way to keep your younger children busy and learning! Grab 25+ free printable llama themed learning activity pages like counting clip cards, complete the sequence, and llama matching cards.
This easy basket makeover features tassles and pompoms - a llama lover's dream!