These upcycled llama ornaments are cute & easy to make with a free printable llama pattern!
I recently came across a super cute Pin for something that, apparently, no longer exists. Isn't it annoying when that happens? The Pin featured a set of llama ornaments from Crate and Barrel that doesn't appear to be on their website anymore.
Luckily, I realized it would be fun and easy to make my own! Today I'm sharing an upcycled llama ornament tutorial complete with a printable template so you can make cute llama ornaments too.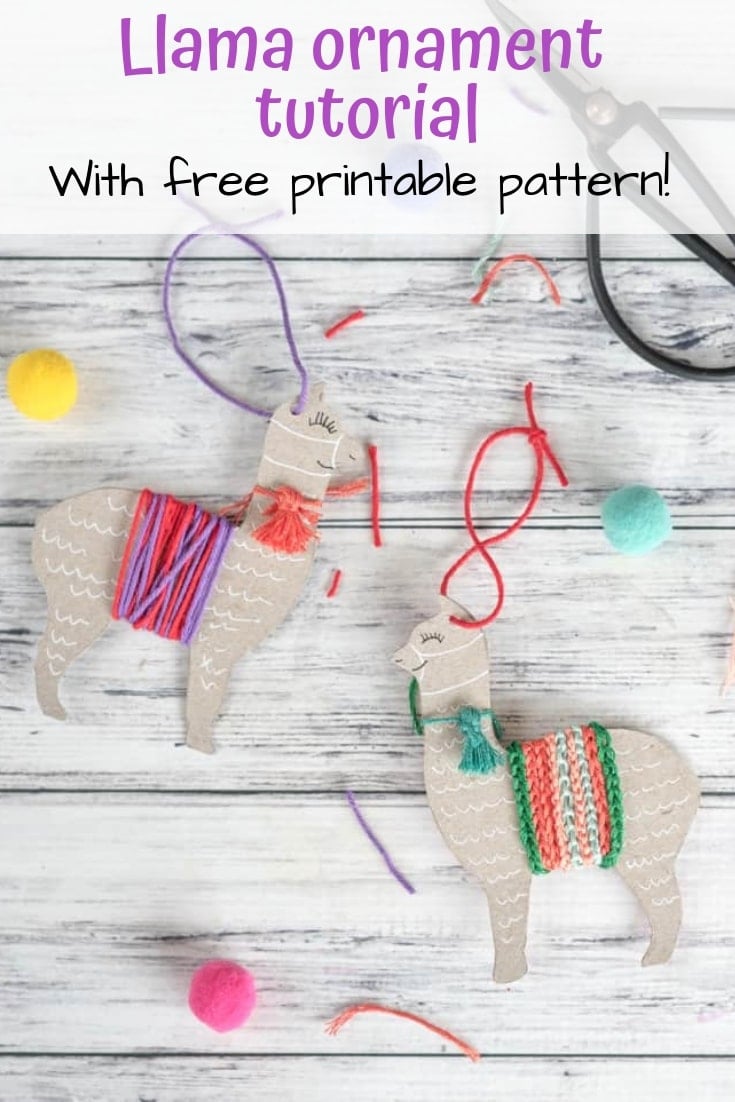 This post may include affiliate links, which means I may make a commission on purchases made through these links at no additional cost to you.
As regular readers know, I'm all about upcycling. It's fun, rewarding, inexpensive, and saves a trip to the recycling bin! These llama ornaments are perfect for upcycling any pasteboard box from cereal, crackers, granola bars, packets of oatmeal, pasta, etc.
Materials needed to make an upcycled llama ornament
Your free printable llama ornament pattern! (see below)
A box to upcycle
A pen/pencil for tracing. I love my Sakura Sumo Grip pencil for things like this
A white gel pen or whiteout pen
A dark pen for decorating. I used a 05 Micron pen. A roller ball or gel pen would work, too.
Scissors
Yarn and or embroidery floss. I used Lion Bonbons on one sample ornament and embroidery floss on the other
A small hole punch or an awl.
Embellishments, optional. You could add pompoms, bells, beads, or whatever else you like! If you're adding embellishments, you'll also need glue or a needle/thread to attach them.
Lion Brand Yarn Bonbons Yarn, Beach, 8 x 28 yd/26 m
Indulge in color with Bonbons, our collections of 8 miniature skeins of yarn, perfect for any project requiring multiple colors
100% Cotton
Machine Wash Cool, Gentle Cycle, Do Not Bleach, Dry Flat, Low Iron, Dry Clean Any Solvent Except Trichloroethylene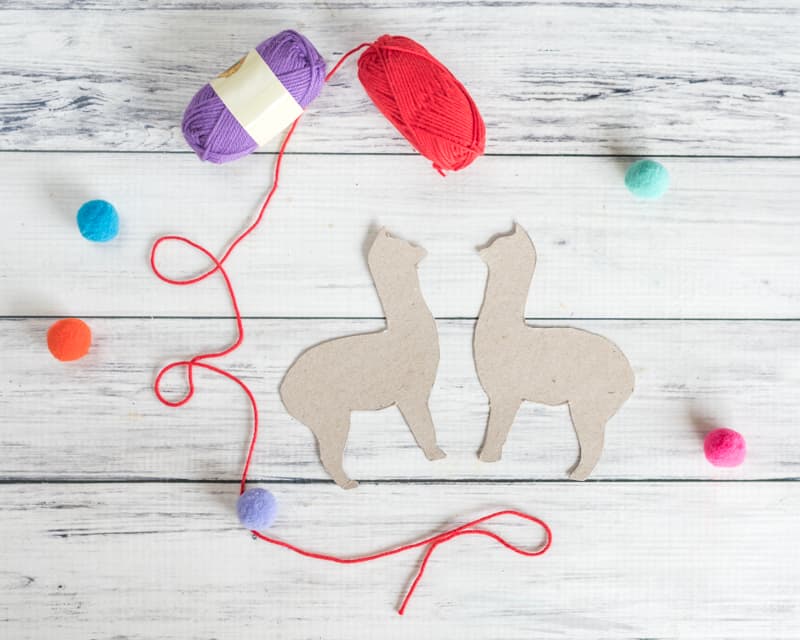 Download your free printable llama pattern here
How to make llama Christmas ornaments
Cut open the box, then trace and cut out as many llamas as you'd like.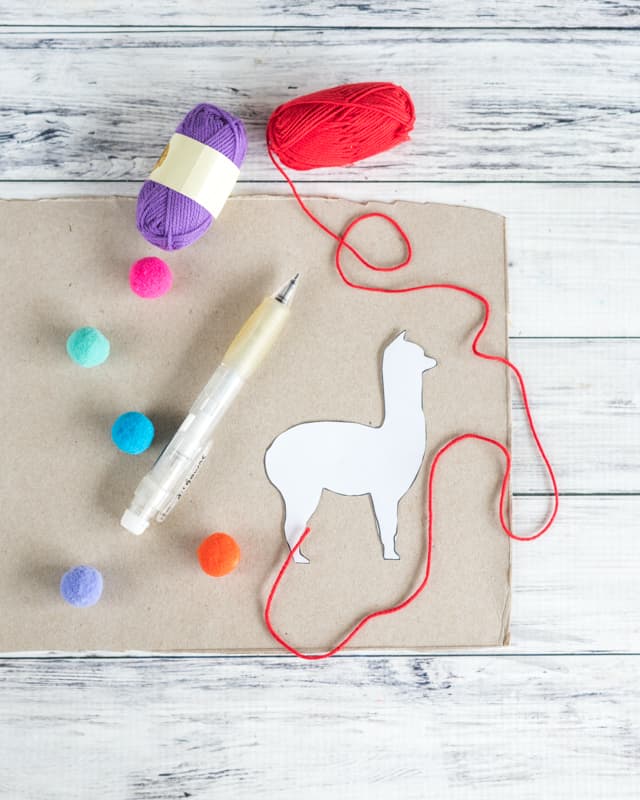 You can make your ornaments single sided our double sided.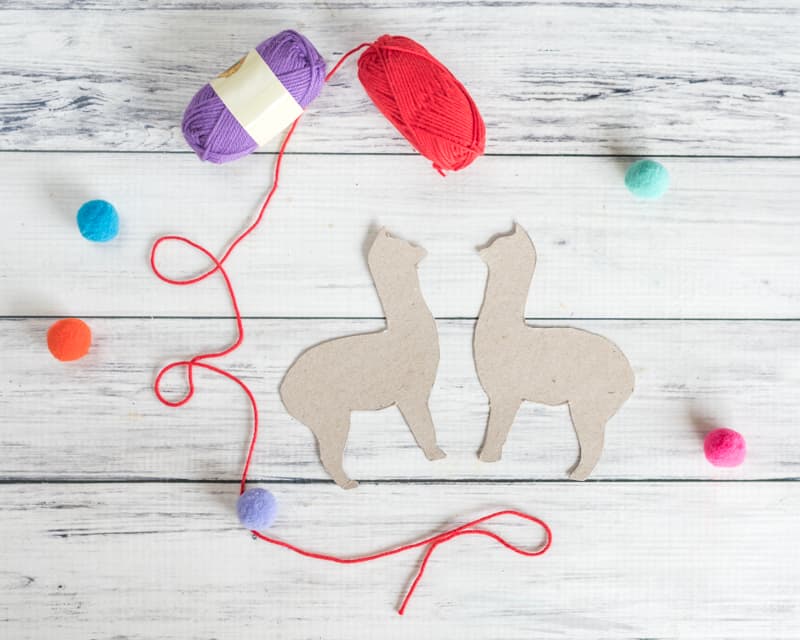 One sided upcycled llamas will obviously have the box's design on the 'back' side, but you can glue two together so you have un-printed faces visible on both sides. If you do this, make sure you flip the template to cut the llamas in pairs, like this set shown below:
Decorate your llamas! I added eyes, a mouth, and nose with my Micron pen, then made little "w" shapes with my white gel pen to represent the llama's wool.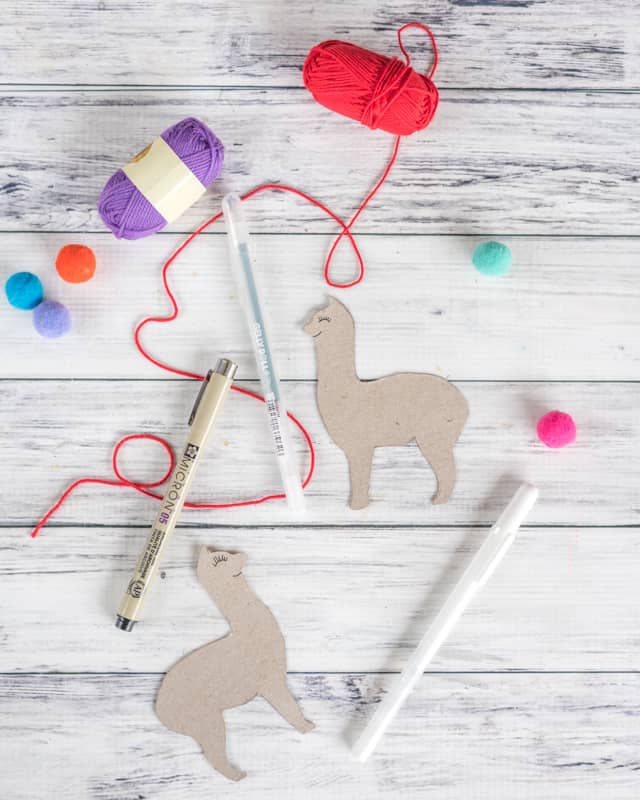 I also cut a small rectangle from my box and used it as a template to make some mini tassels with embroidery floss. If you don't know how to make a tassel, this post from Tiny Modernest is a good resource for you!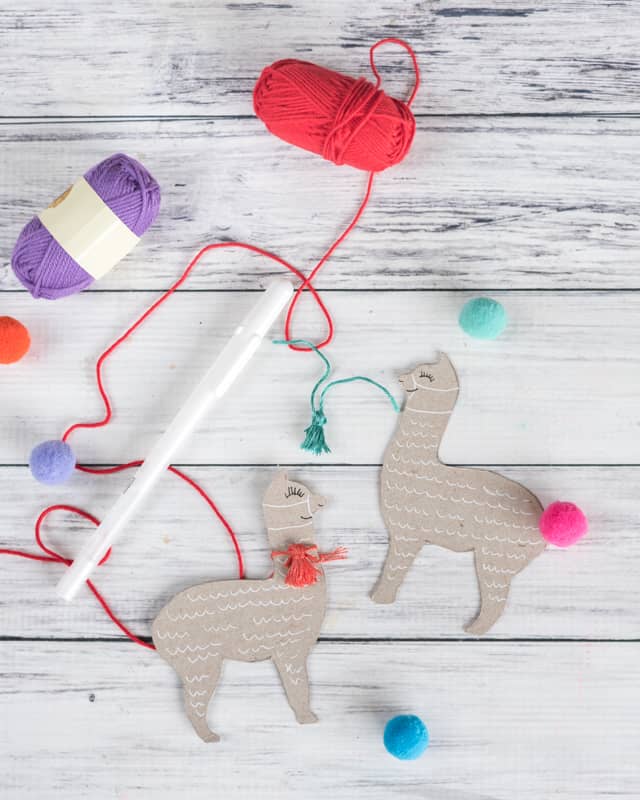 Wrap your llama's belly in yarn or floss. I made one each way for demonstration purposes. Although you could just wrap the floss, I made a 'finger braid' cord and tied the ends together on the back side of the ornament.
I made this video on how to finger braid for an ornament tutorial a while back if you don't know the technique.
The end result is the same as chaining with a crochet hook, but I think it's very annoying to use a hook with floss. Use glue, thread, or whatever you'd like to add more embellishments, if you want to.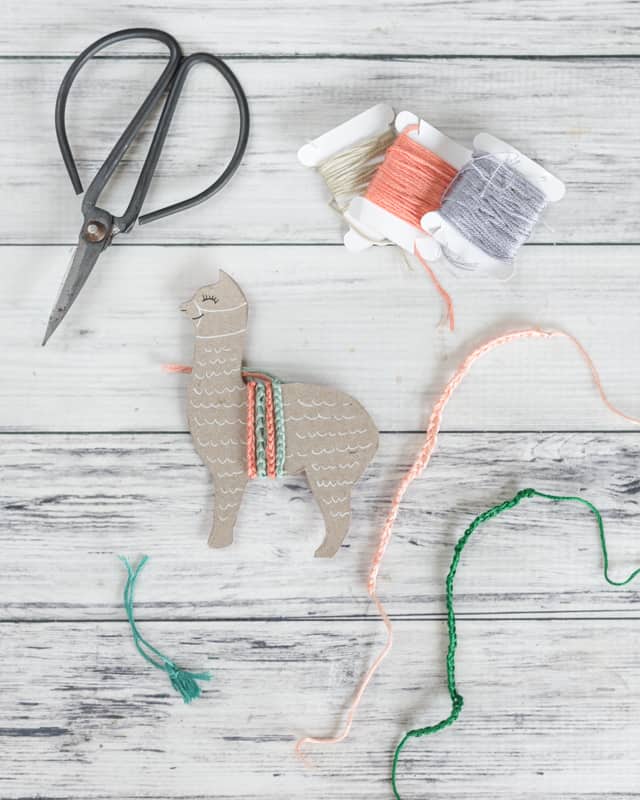 Use a small hole punch or a sharp awl/needle to make a hole so you can add a hanger. I punched my hole below the llama's ear and added a loop of yarn.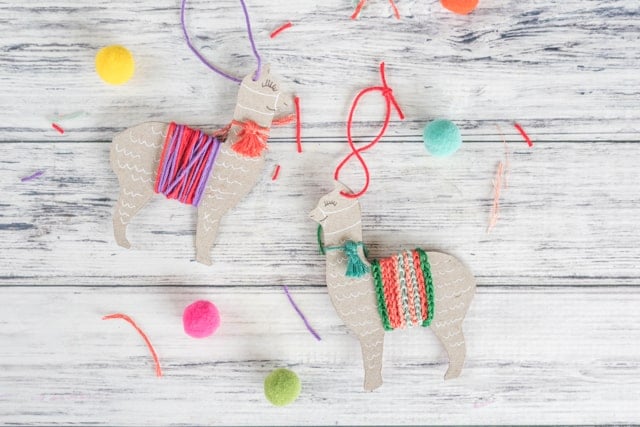 And that's that! Enjoy your fun new upcycled llama ornaments!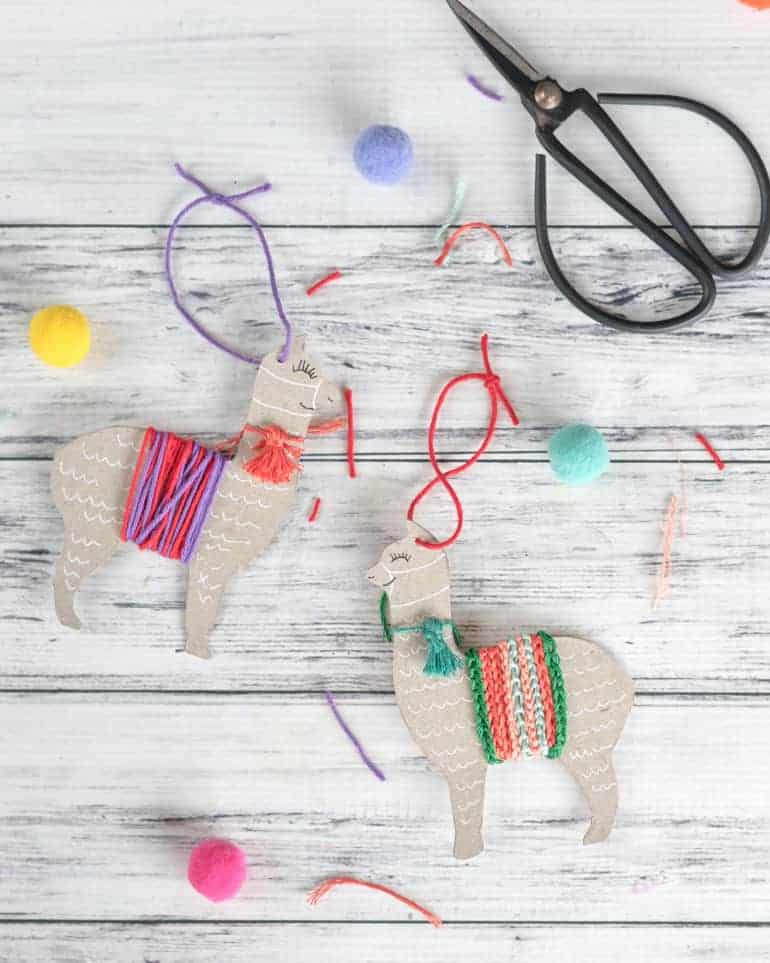 Don't lose this llama ornament tutorial! Pin it to your favorite board now!
Popular posts for the holidays
These are the most popular posts on The Artisan Life for Thanksgiving and Christmas! Discover free printables for the holidays, travel hacks, and more.