This post may include affiliate links, which means I may make a commission on purchases made through these links at no additional cost to you.
As longtime followers know, I grew up watching very little television. While down-sizing for our recent move, we gave our TV away. It had been sitting in the spare room, unused and not even plugged in, for well over two years so it wasn't a difficult item to part with! A couple of weeks ago, I shared ideas for holistic ways to relax at bedtime. It was a pretty popular post, so I thought I'd continue along in the same vein by offering some thoughts on what to do at night that doesn't involve television!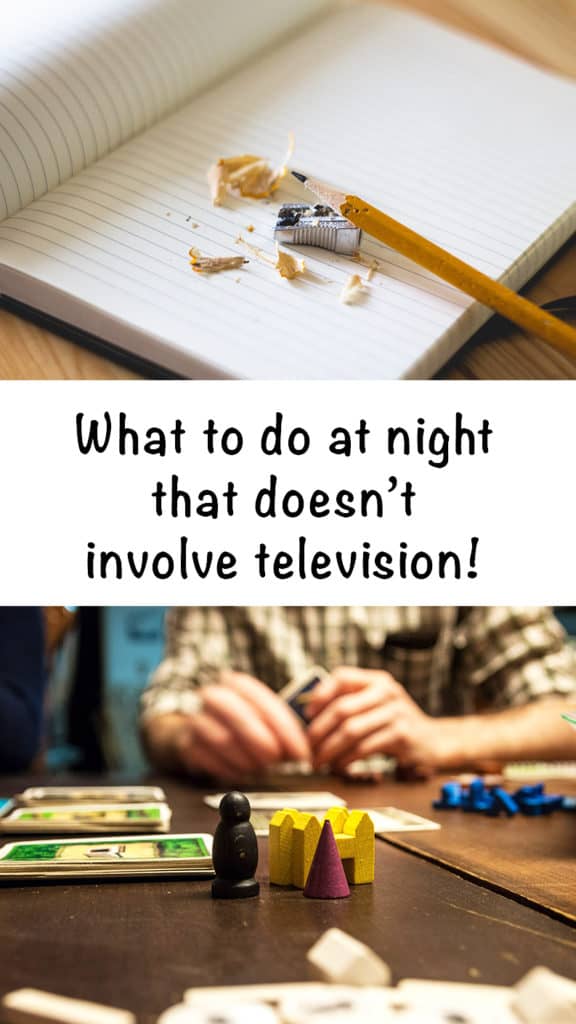 First off, I realize that not everyone will agree with this post. I know lots of people "unwind" at night by watching TV. However, I also know I'm not alone in finding TV completely un-relaxing! I feel like every time I'm exposed to a television the programing has become even more frenetic. Shows that are all trying to be as extreme as possible and news outlets trying to get you stirred up so you'll keep watching are definitely not calming! Additionally, as I'm pretty sure everyone knows by now, the blue light emitted by electronics interferes with your body's ability to produce melatonin. This is particularly true when you're exposed to electronics and artificial light late in the evening or at night. Even if you enjoy watching television after work, it can be a good idea to turn off the tube a couple hours before bedtime so your body can have a break from the stimulation and blue light.
Whether you're already not into television or are looking to cut down on your TV watching at night, I hope these suggestions of what to do at night that doesn't involve television help you out! Just as with my previous post on ways to relax, I hope you'll chime in with your favorite evening activities, too. Alright, let's get started!
Listen
People used to entertain themselves without television all the time. It's TV that's new – not entertainment without a television! There are so many non-TV options available, including audiobooks, radio dramas, podcasts, and CD's. You may even be able to get free audiobooks if that's something that interests you. I've seen my husband start to scroll through social media or play a game on his phone while listening to an audio book, which can defeat the purpose of trying to stay screen-free in the evenings. If you really having trouble staying gadget-free while listening to an audio book on a device (i.e. your phone), you could burn your audio books to a CD and listen that way. I know that sounds pretty old-school to folks my age, but I'm sure plenty of you still have a CD player tucked away in storage somewhere!
Do Something Artistic
Your brain juices will probably be depleted by the time 8pm comes along (or maybe I'm the only one who's totally exhausted by 8 🤔), so it probably isn't the best time for you to try and do something crazy artistic. It can, however, be a great time for some coloring or doodling! Trying to do something too intense at night can be frustrating and counter productive, but regular readers know I'm a huge fan of coloring for relaxation. I regularly share free printable coloring pages and you can currently receive two awesome coloring page freebies (a 12 page sugar skull coloring book and a doodle gratitude journal) for enrolling in my newsletter. If you want a taste of the sugar skull coloring book, be sure to check out this recent strawberry sugar skull printable coloring page!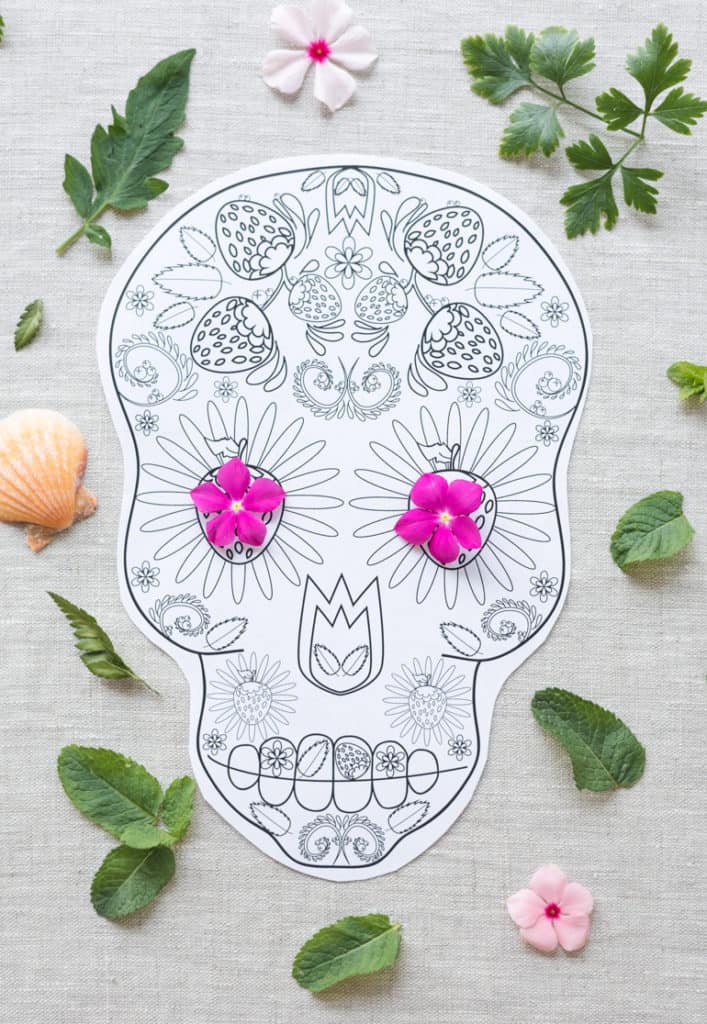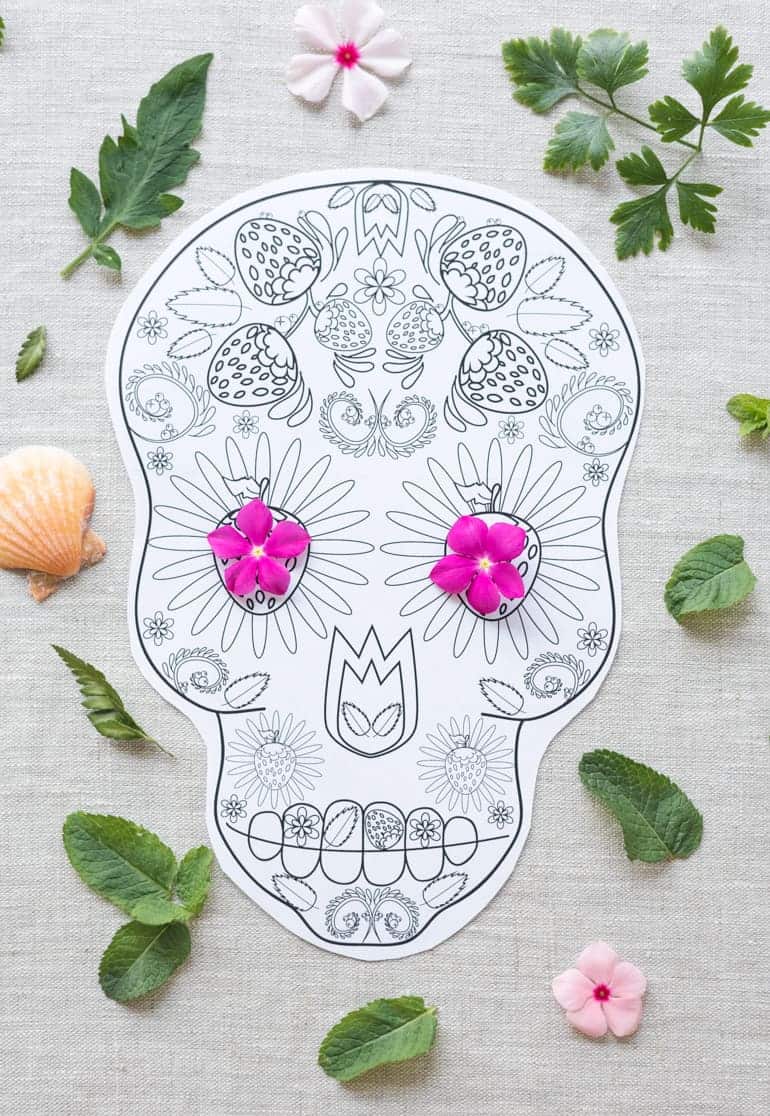 Write a Letter
Did you have a pen pal as a kid? Evenings are a great time for you to relax and get back into writing! You can try and practice your handwriting or you can even write a note to someone who you know. (Is your handwriting looking a little rusty from disuse? Check out my post on improving your handwriting as an adult!) You can even doodle in the margins or draw fun doodles on the envelope! Remember that your notes don't have to be elegant or really long to be meaningful. Handwritten letters are so rare these days that you're sure to brighten a friend's day with even a simple note! Writing can really help you unwind in the evening and put a smile on someone else's face.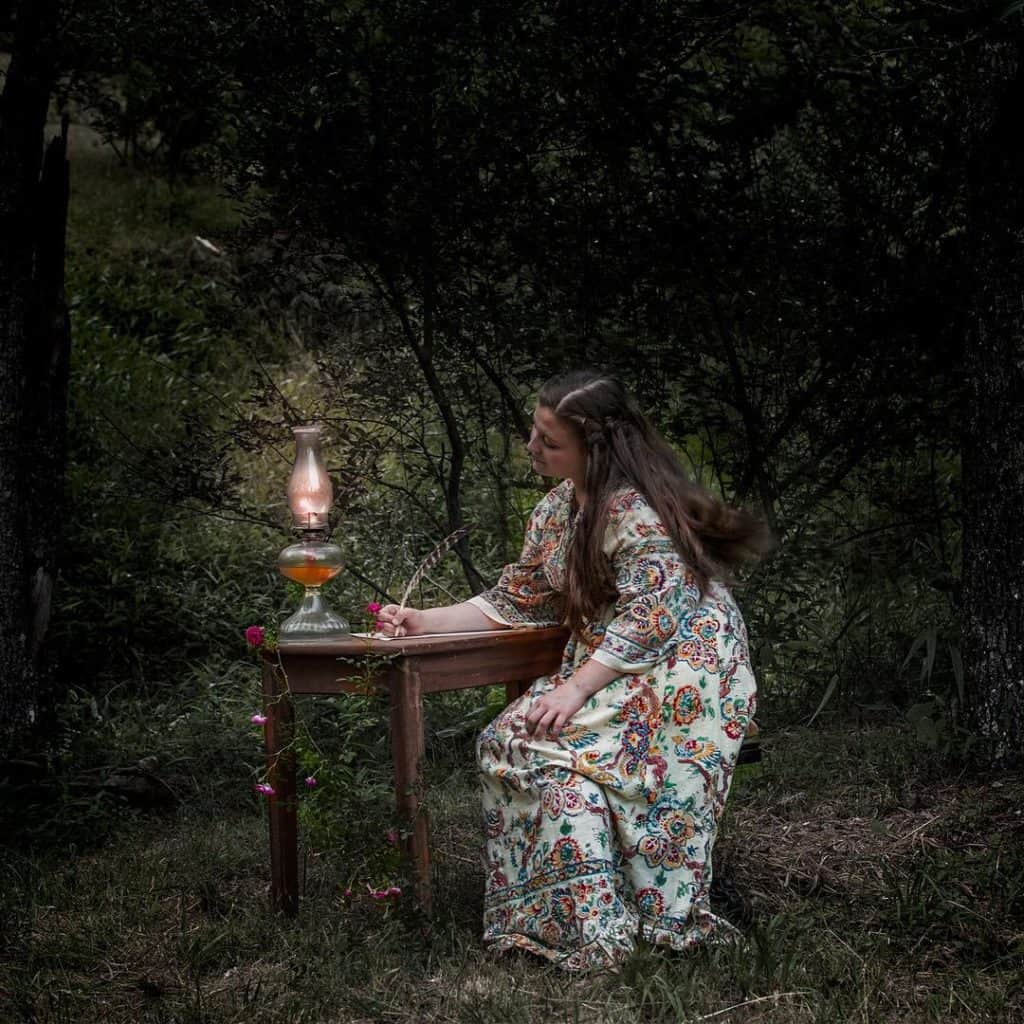 Try a New Game
Playing a game with friends and family can also be a fun way to unwind and connect. A lot of people find it hard to spend time with their family unless they're sitting around the television, but games are a great alternative! Family game night doesn't have to be anything elaborate – sometimes the simple games are the best. My Cuban husband loves playing dominos, for example. You can't get much simpler than that! If your family members just aren't in to games, look to see if there are any community game nights in your area. We recently got new library cards and noticed that there's an all-ages board game night at our local library!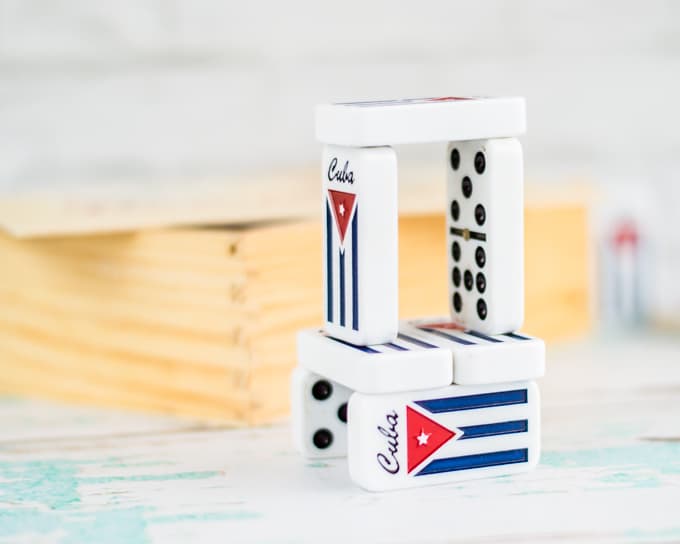 Read Poetry
You may be tempted to scroll right past this one, but you shouldn't! People always suggest reading at night instead of watching TV, but reading addicts like me can have trouble with saying "just one more chapter" until it's way past bedtime. Unless you're reading an epic, poems tend to stand alone. This makes it easier to put the book away instead of getting sucked into page after page of a new novel! There are so many great poets out here and it can really give you the chance to broaden your horizons. I think a lot of people dismiss poetry because it reminds them of English class, but it's a lot more fun to read poems when it isn't for a grade. Also, there are so many fantastic modern poets out there if "old" poetry isn't your style. I went to the South Carolina Governor's School for the Arts 6 week summer program for creative writing and we were introduced to so many fantastic contemporary poets. If you're looking for any poetry suggestions, or have any favorite poets to share, please leave a comment below!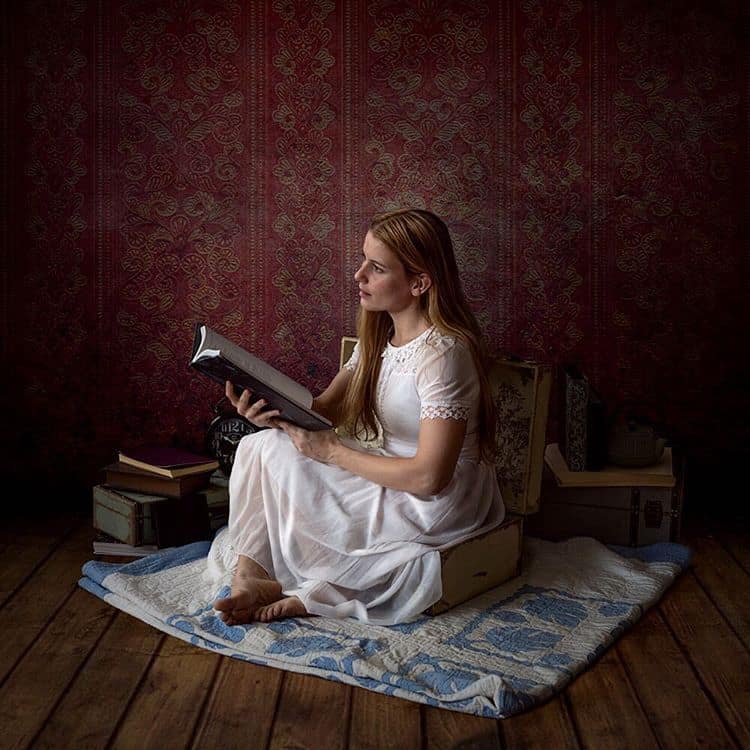 I realize that it may be difficult to cut down on television at night if it's something you're accustomed to. After all, research shows that TV can be literally addictive! Yikes. If you're someone who thinks they "have" to watch TV and night, you might want to check out this guide on screen time's impact on sleep. It may convince you that you'd rather try some of these screen-free alternatives!
I really hope you enjoy some of these suggestions on what to do at night that doesn't involve television! What's your favorite non-TV way to unwind at night?