Discover the best non-toxic sippy cup alternatives & environmentally friendly sippy cups for your toddler!
I've always said I didn't want our baby to use traditional sippy cups and I guess she was listening, even in the womb, because she always refused a bottle and would prefer to drink from an open cup than a sippy cup!
Whether you're concerned about the potential dangers of zippy cups, want a non-toxic cup for your baby, or are looking for a more environmentally friendly sippy cup, I hope you enjoy this post.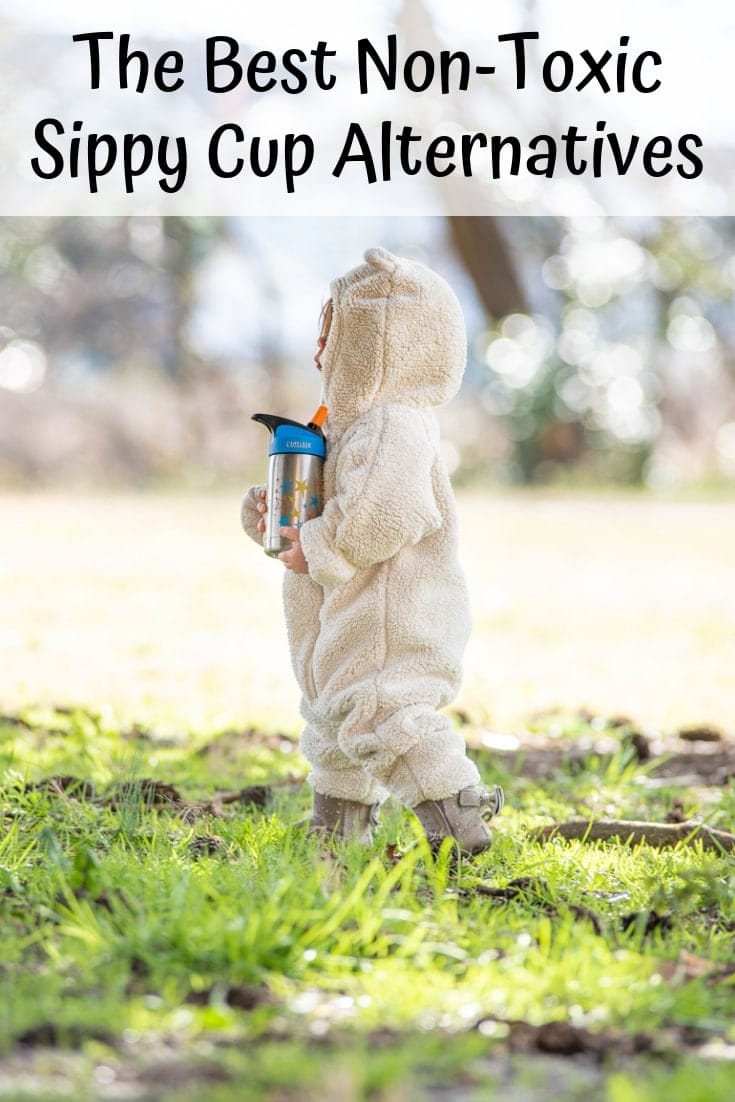 This post may include affiliate links, which means I may make a commission on purchases made through these links at no additional cost to you.
Are sippy cups bad?
Did you know that sippy cups weren't actually created to assist with your baby's development? In fact, they may even hinder development!
It seems like society tells us that using a sippy cup is an important developmental milestone, but it isn't!
Although many professionals say that sippy cup use is okay in moderation, dentists, speech pathologists, and pediatricians are recommending against using a sippy cup extensively.
Sippy cups with hard plastic spouts may encourage tooth decay (when filled with anything other than water), delay development of a mature swallowing pattern, and can even cause speech delays and a greater risk for needing braces![efn_note]https://www.parents.com/baby/feeding/center/why-you-may-want-to-skip-the-sippy-cup-for-your-baby/[/efn_note]
Additionally, thousands of children are injured each year due to bottles, pacifiers, and sippy cups. Hard spouted sippy cups are particularly prone to causing injury, especially if used while a child is walking or running.[efn_note]https://www.sciencedaily.com/releases/2012/05/120514144651.htm[/efn_note] (Have you ever tried to keep your toddler from running when they want to???)
Of course, sippy cups do mean fewer spills and less mess, which is important, too! Sometimes you gotta do what you gotta do as a parent and that's okay. Your mental health is important, too. And, obviously, using a sippy cup every once in a while isn't going to cause your child irreparable harm!
However, it is also important to be informed and know that there are sippy cup alternatives that help prevent messes while promoting development!
Another reason many parents are opting out of traditional sippy cups is concerns about plastics.
Although BPA has been phased out of many plastic products (it's been illegal in baby bottles since 2012, for example), evidence indicates that a common replacement, BPS, is just as harmful.[efn_note]https://www.scientificamerican.com/article/bpa-free-plastic-containers-may-be-just-as-hazardous/[/efn_note]
To help protect yourself and your family, you might want to consider using as much glass and stainless steel as possible in your food/beverage preparation and storage. Silicone is another alternative that's safer than plastic, especially at lower temperatures.
Families who are trying to go zero waste or have environmental concerns are also looking for sippy cup alternatives.
Quite honestly, the dominant throw-away culture shocks me.
We use cloth diapers and buy as many natural material items for LG as possible. (I have posts on 9 reasons to love cloth diapers and the best wood toys for toddlers if you're also interested in having a more environmentally friendly home!) She's also had a set of small metal spoons since she first started tasting solids and drinks out of a tiny glass cup at meals.
Using stainless steel and glass sippy cup alternatives is an easy way to become a bit more eco-friendly with your toddler!
Fortunately, concerns about plastics are so common these days that there are lots of non-toxic, non-plastic sippy cup alternatives available today.
✅ In a hurry? The Pura Kiki line of stainless steel sippy cups with changeable silicone tops is the most popular non-toxic and environmentally friendly sippy cup!
No-Spill Sippy Cups & Sippy Cup Alternatives
Okay, so when I say "no-spill," please understand that you may still get some drips and spills. Particularly if your toddler is determined and/or likes to spit water back out for the fun of it. Or maybe that's just my toddler. However, these sippy cup alternatives are waaaay tidier than an open cup and easier to use on the go.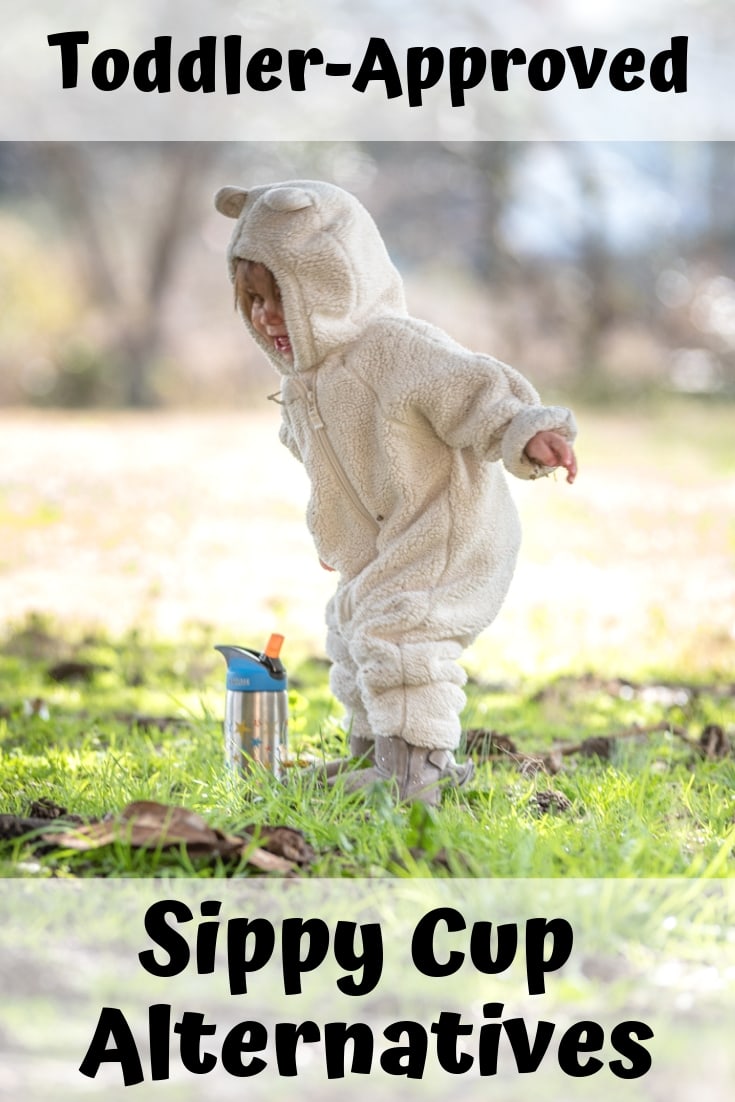 The Munchkin 360 Cup is the go-to spoutless sippy cup. Awesomely, it now comes in stainless steel with a silicone top!
We own and use the Munchkin 360, but my daughter is a reluctant user. She gets really mad because it's harder for her to dump water out of it than an open cup. She figured out how to drink from it in just a few minutes, then promptly guzzled about 6 ounces of water. There's a little bit of a learning curve, but it isn't too steep, even for younger toddlers.
(Update: Actually, she's figured out she can peel back the silicone lid part and pour out the water. Sigh.)
At the time of writing, only the larger size without handles is available in stainless, which makes it a better choice for toddlers (not as an infant's first sippy cup).
If you're looking for a more 'traditional' sippy cup instead of a spoutless one, the Pura bottle is the best choice. The Pura sippy cup has multiple silicone tops so it can can transition and grow with your child. You can get infant bottle nipples, soft sippy cup tops, straws, and sports lids.
Pura bottles are both non-toxic and a fantastic eco-friendly choice since you can use the same bottle over and over again for years from infancy on up. You can select from 5 oz, 9 oz, or 11 oz for your toddler (Pura also has adult water bottles in larger sizes!).
Our daughter's favorite is the stainless steel CamelBak Eddy bottle. The bite valve is silicone and the plastic lid is BPS, BPA, and BPF free. It isn't a completely plastic-free sippy cups alternative, but the plastic components are very minimal and not in constant contact with the bottle when stored/held upright.
Although the Contigo Autospout straw bottle is stainless steel, the other three options listed above are better choices for young toddlers. In my experience, the lid on the Contigo is more difficult for young toddlers to operate alone but, perhaps more importantly, it's more prone to mold problems than the other bottles. It does typically cost a bit less, though, so if you're on a budget and want something stainless, it's a reasonable choice.
I do not recommend the Green Sprouts glass Sip & Straw cup. The 'failsafe' mechanism to drain water (and prevent your child from drinking water that might have glass fragments in it) doesn't work if the break is high up.
Additionally, the paint on the exterior of the glass container has tested positive for a whole lot of lead.[efn_note]https://www.parents.com/health/parents-news-now/popular-sippy-cups-test-positive-for-lead-in-parent-trials/[efn_note] This is "okay" according to the law because your child doesn't have to touch it (since it's in a plastic sleeve), but since the bottle unscrews for disassembly it's still fairly easy for you and your child to come into contact with the painted portion.
I've read that you can request a paint-free replacement bottle, so if you have this cup already or really like it otherwise, you'll probably want to contact the company and ask for a different glass insert.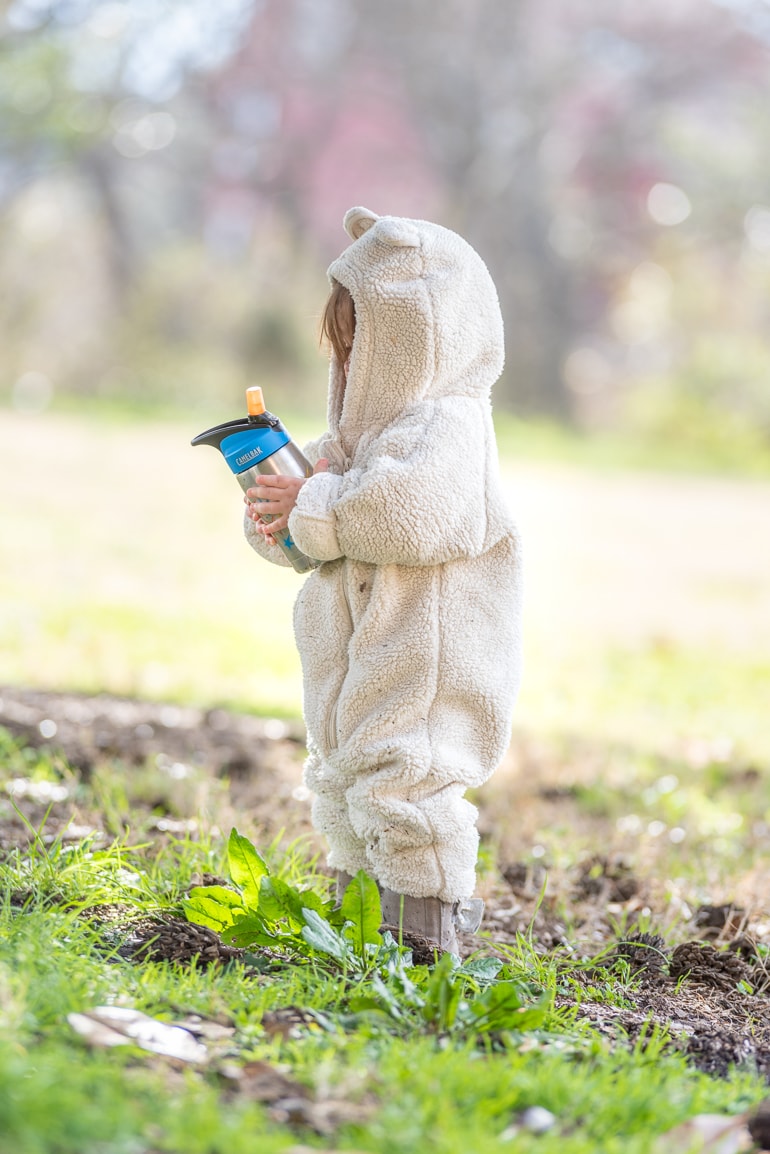 Non-toxic trainer cups
Trainer cups frequently have handles and/or lids, but are not "leak proof" and use a straw or just an open top.
Both of of these stainless steel cups with silicone straws may be a little large for young toddlers to handle by themselves, but they're a good compromise between a "sippy" style cup and an open cup.
If you'd rather not deal with keeping up a straw or your child doesn't like using one, there are silicone trainer cups with handles and no lid/straw.
The Make my Day cup is technically a sippy cup, but it works better as a trainer cup. The lid just sticks on, which means that it pops off when your toddler decides to throw it. However, without the lid it's a nice stainless cup with handles and a silicone sleeve for protection!
No products found.
Non-toxic open cups for infants and toddlers
Alright, now I'm going to seem kind of crazy! Although we do have a few sippy cup alternatives around the house, we encourage LG to use an open cup whenever possible. We started her with a small shot glass at 6 months. It took her a couple months to really get the hang of it, but I cried proud mama happy tears when she did!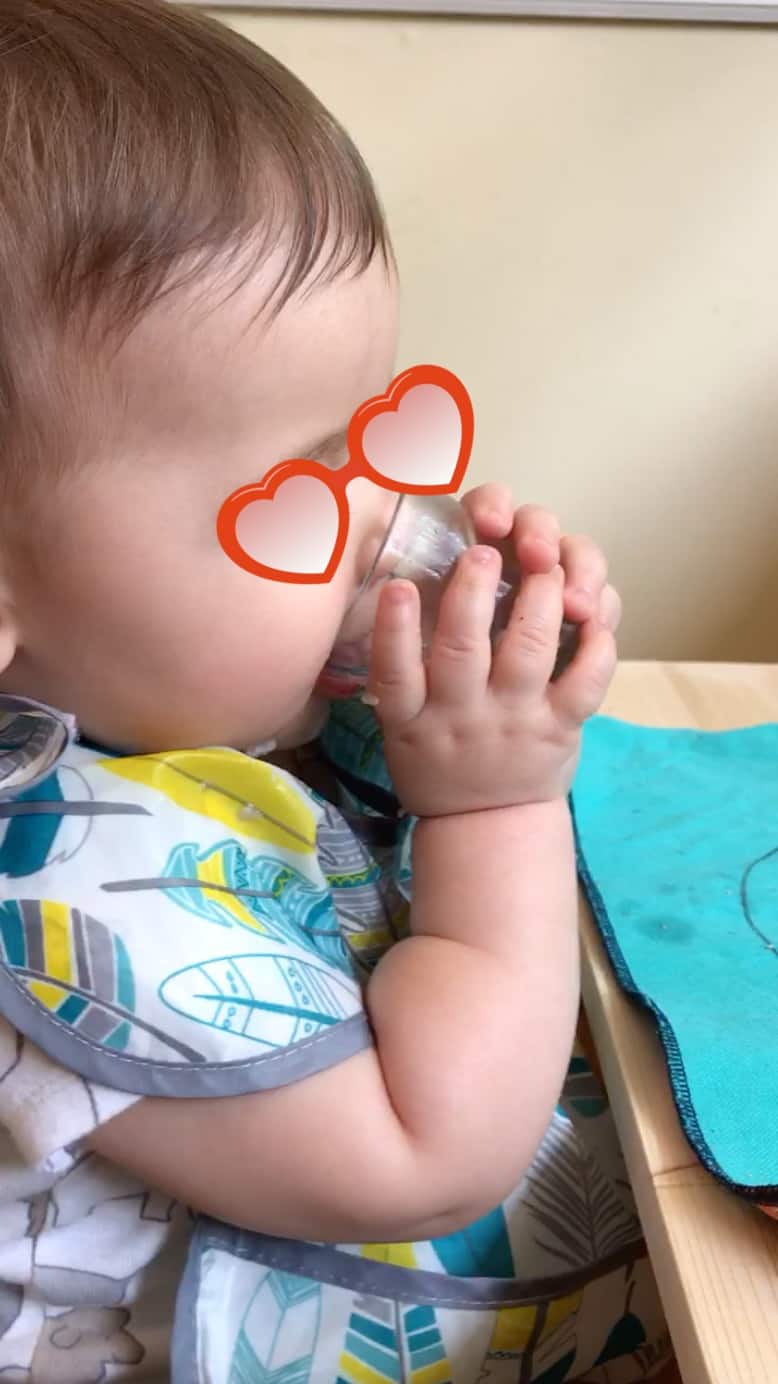 Yes, she dumps it out sometimes because she absolutely loves to play in water, but she loves her little cup! A lot of times LG will wave away her 'sippy' cups and insist on drinking from an open cup.
Using an open cup is very beneficial for infants and toddlers. Not one does it encourage fine motor development and a mature swallowing pattern, but it can also help prevent tooth decay. With a bottle or sippy cup, liquids can pool in your child's mouth, but not when using an open cup!
We use the Pokal shot glasses from Ikea. They are glass, but they're quite sturdy. My husband and I have each managed to break one, but LG hasn't so far. To be safe, we don't let her wander around drinking out of her glasses – they're typically reserved for use with her Montessori table or at her highchair.
If you want to know more about her Montessori-inspired eating arrangements, please check out this post with an easy infant placemat tutorial.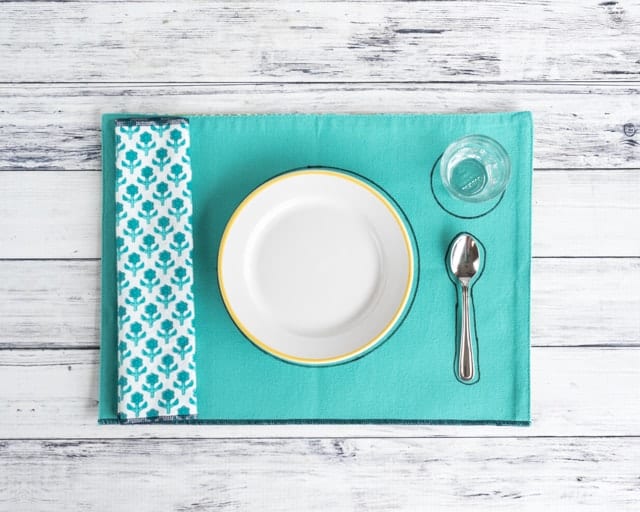 The Ezpz silicone Tiny Cup is an adorable alternative to a shot glass! It's only 2 oz, so it's a fantastic started cup for infants and toddlers who are new to drinking from an open cup. We have one on order so I'll be sure to post updates/photos when I have the chance!
https://www.instagram.com/p/BrQfMUKAmaZ/ data-pin-nopin="true" /embed]
Stainless steel cups for toddlers are a great alternative to a glass cup if you want something that doesn't break! Because they're larger, they're a better choice for toddlers than as a first open cup for infants.
If you have a favorite non-toxic and/or environmentally friendly sippy cup alternative that I didn't mention, please leave a comment and let me know what it is so I can check it out!
Don't lose track of this post! Pin it to your favorite baby or toddler board now!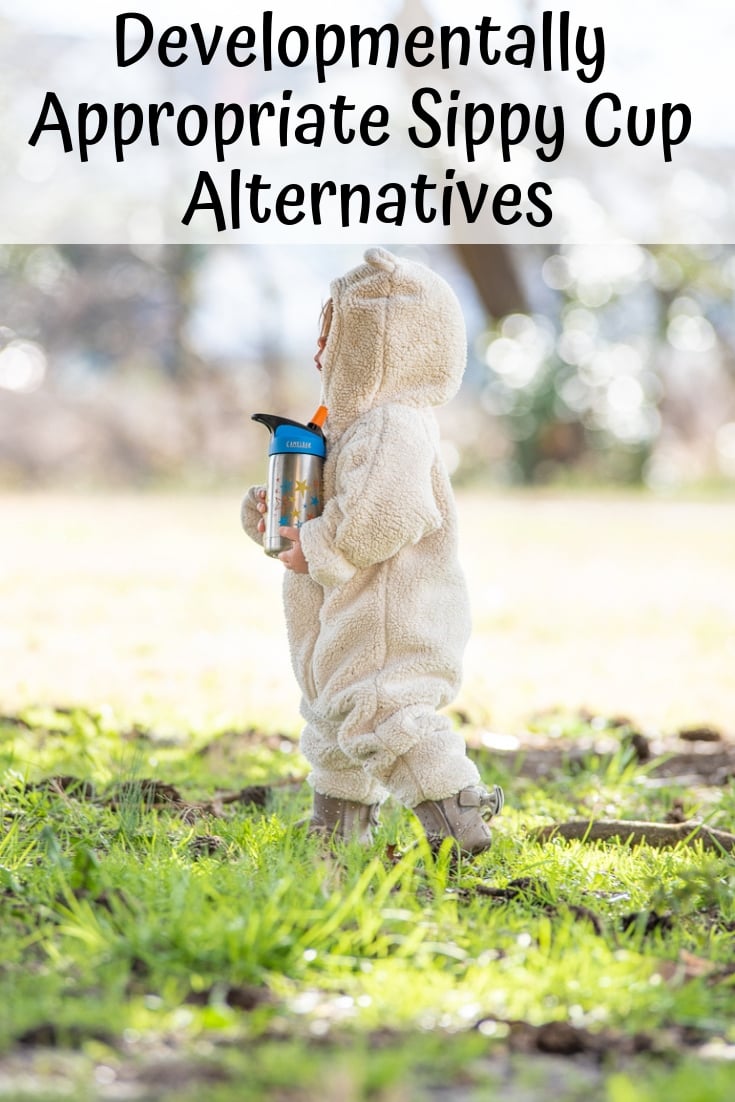 More natural parenting resources
Free printable high contrast cards & nursery art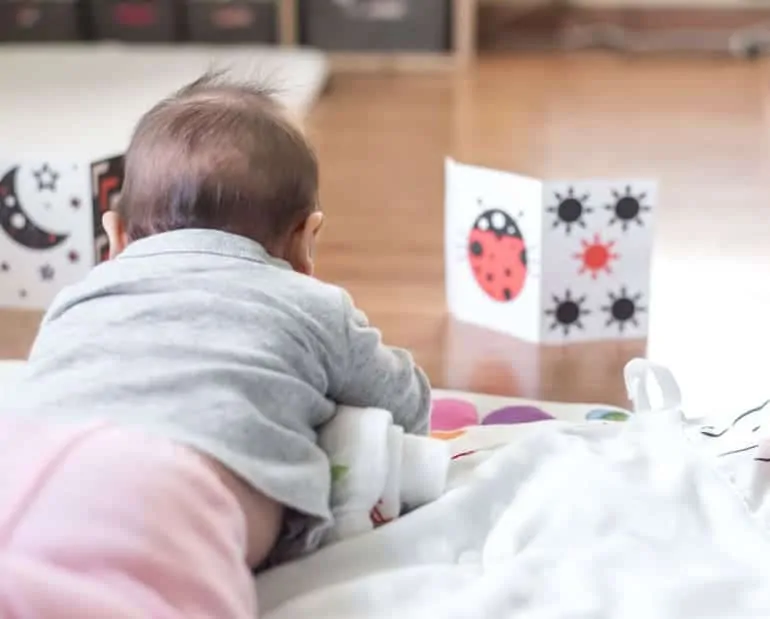 The best wood toys for toddlers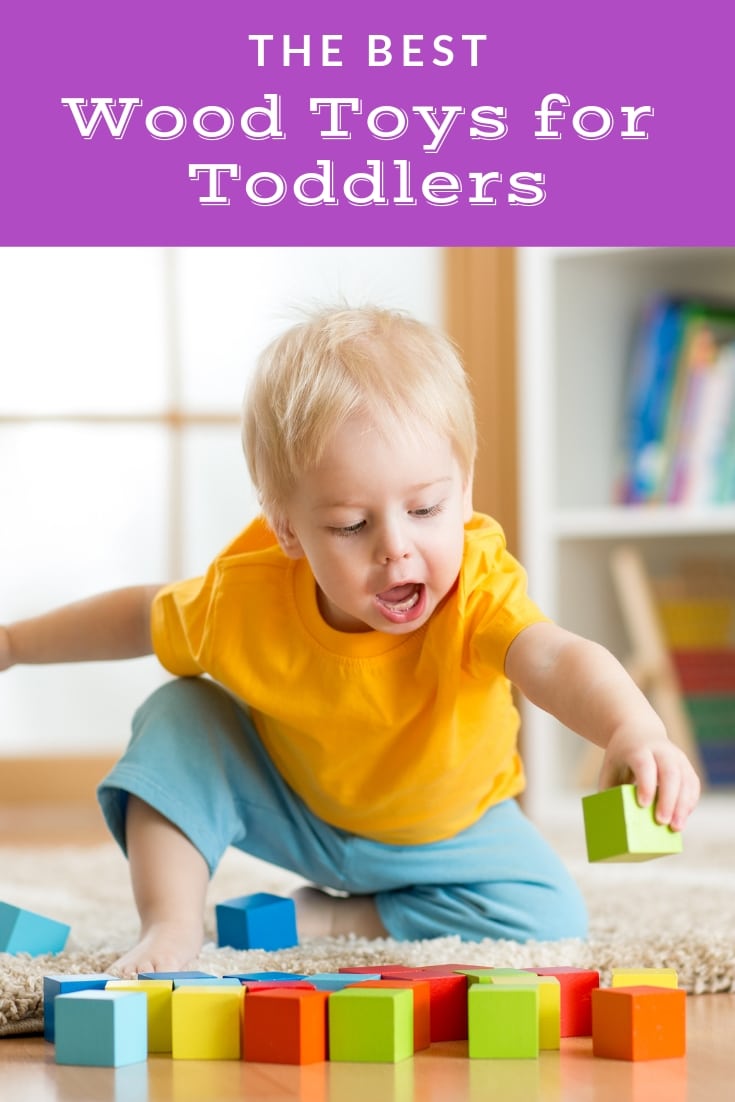 Indoor gross motor toys for toddlers