These tasty donut coloring pages are fun for children and adults! Download one or download them all.
These free printable donut coloring pages are perfect for donut birthday parties. (Yes, donut-themed birthday parties are a thing!). Print out a stack of these doughnut coloring sheets for attendees to color or let everyone make their own coloring books to take home as party favors!
The special unicorn donut coloring page would make a fun addition to a unicorn party, too. If you're planning a unicorn party, make sure to check out this free printable Pin the Horn on the Unicorn game and unicorn happy birthday banner.
And, of course, these tasty doughnut coloring printables are fun for Donut Day on June 5!
No matter when you plan to use these coloring pages, I hope you have as much fun coloring them as I did making them.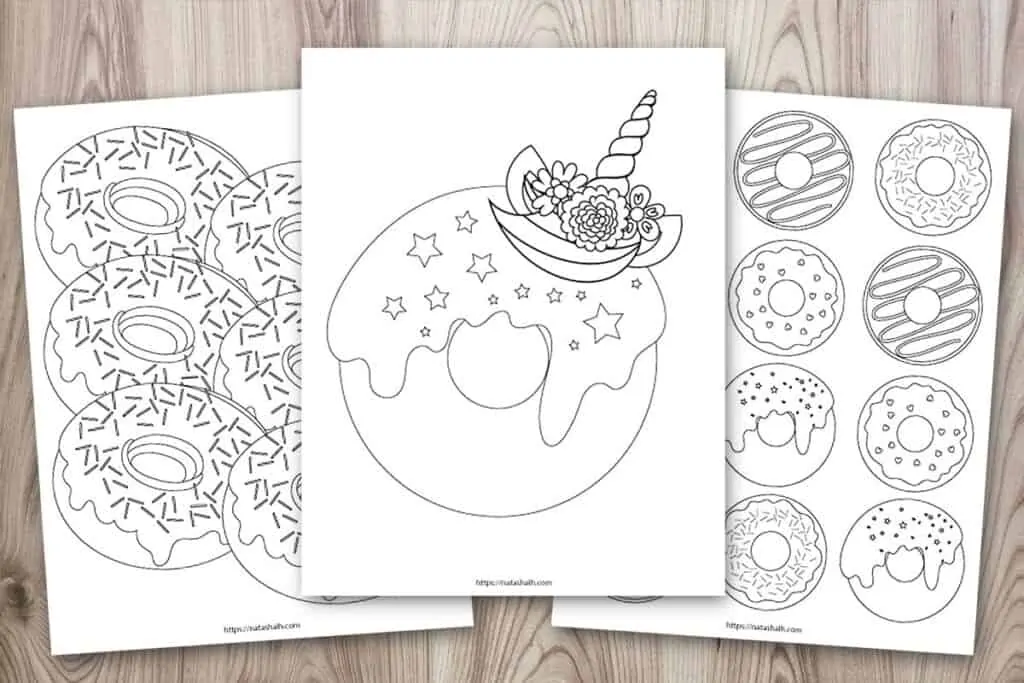 Free printable donut coloring sheets
Like all printables on The Artisan Life, these donut coloring pages are available for personal and classroom use. You may also use them with scout troops, summer camps, etc. as long as you are personally organizing the activity.
Please do not share the printouts or digital files with others for their use. Just send your friends and family to this page so they can download their own copies.
Use the download links to access the high resolution PDF files. Please do not print the preview images because they are low resolution and will look terrible if printed.
Save yourself valuable time when you download all 10 donut printables in one handy file for just $1!
If you have time to spare, individual download links are located below each preview image.
First we have a large donut with sprinkles to color: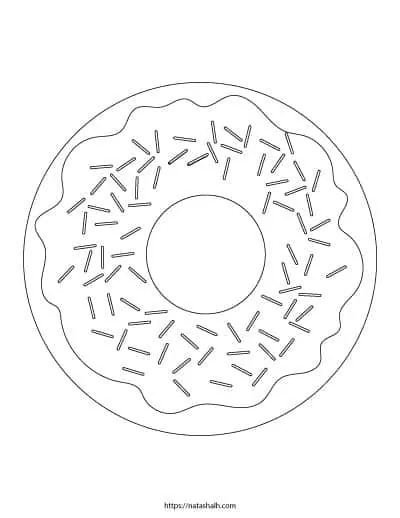 Download the donut with sprinkles coloring page here
Next there's a donut with icing: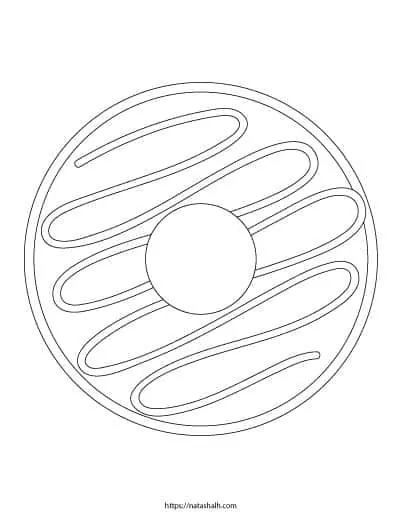 Download the doughnut with icing coloring page here
This iced donut with star sprinkles looks so tasty!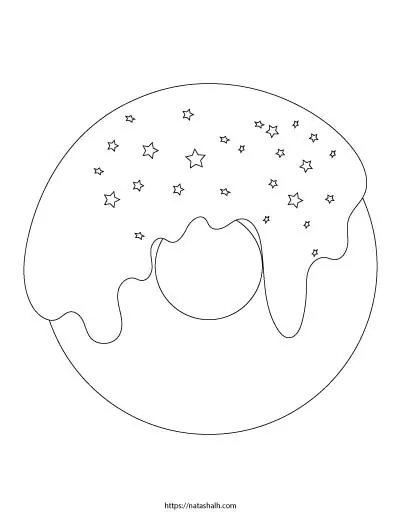 Download the donut with star sprinkles coloring page printable here
The donut with heart shaped sprinkles coloring page would make a cute Valentine: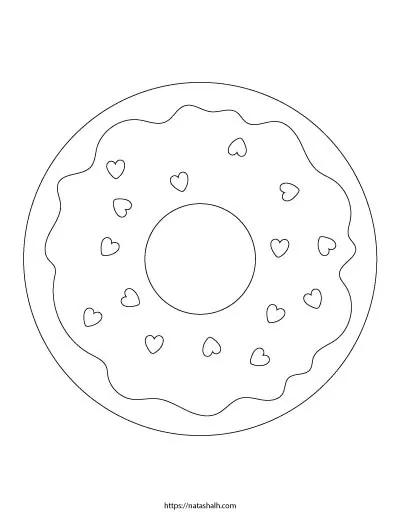 Download the donut with heart sprinkles coloring sheet here
Next there's the super cute unicorn donut!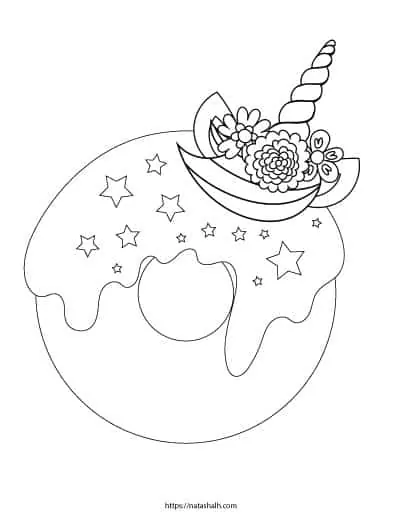 Download the unicorn donut coloring page here
This coloring page features four doughnuts to color: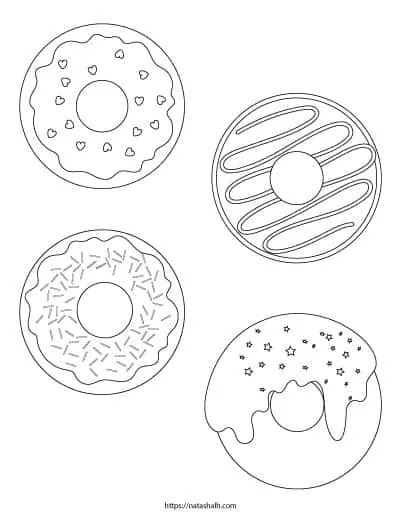 Download the four donuts coloring page here
Of course I had to make a dozen donuts on one page! A dozen donuts is so classic.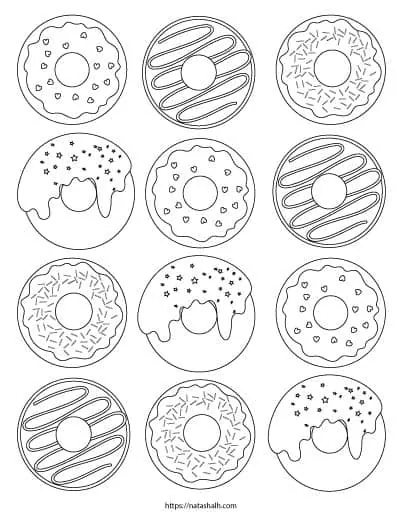 Download the dozen donuts coloring page here
This tasty donut and coffee coloring page is so yummy looking: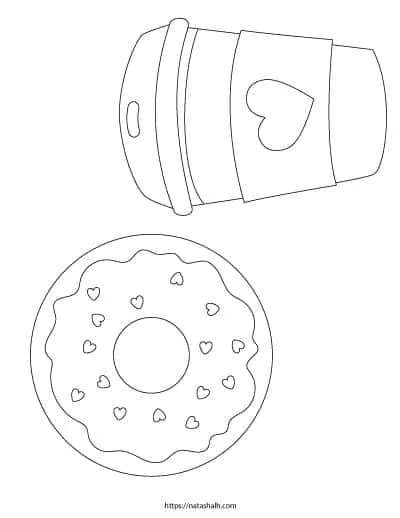 Download the coffee and donut coloring page here
Next there are two donuts with sprinkles on one page: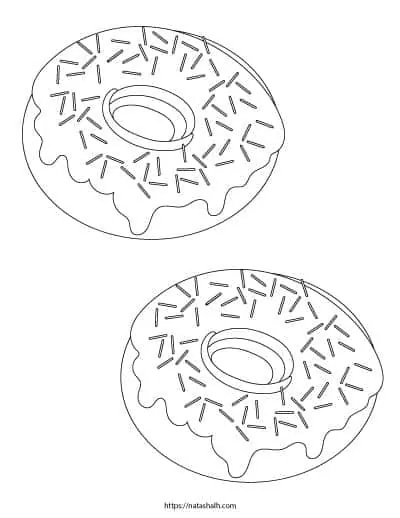 Download the coloring page with two donuts here
Finally there's a half a dozen donuts to color: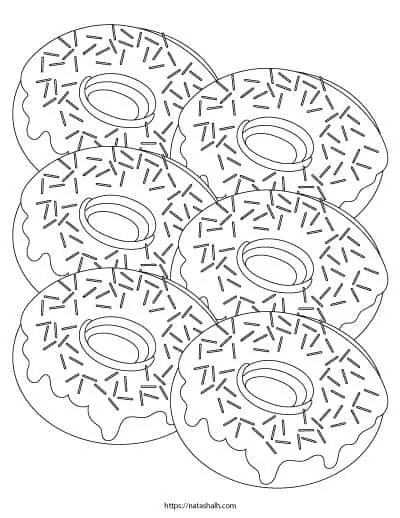 Download the six donuts coloring page
It's not too late to pick up the package with all 10 donut coloring pages in one handy file! It's convenient for you and an easy way to support The Artisan Life so I can keep making printables for you.
Taking a second to Pin this post is another easy way to support my work. Follow the link to open this Pin on Pinterest. Thank you!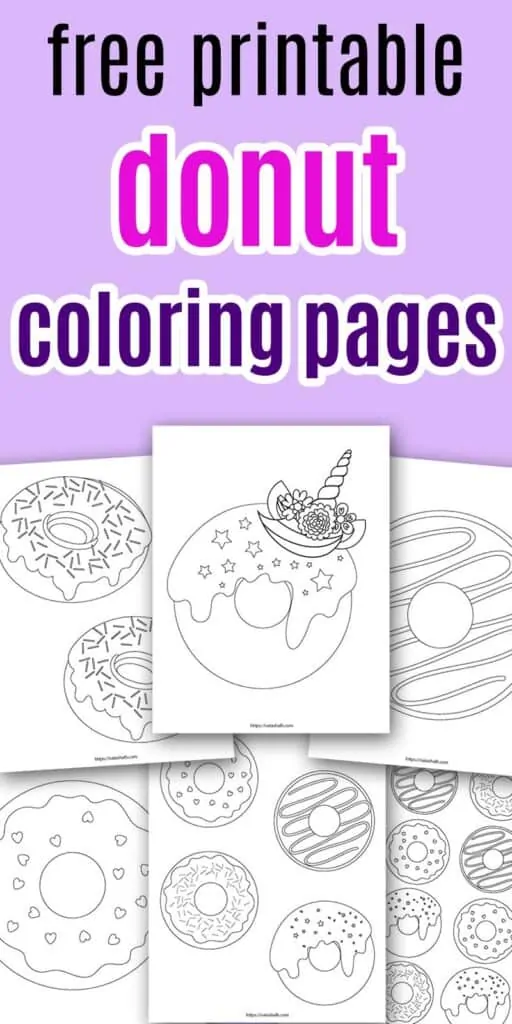 Free unicorn printables
Do you love unicorns? You've come to the right place!