This post may include affiliate links, which means I may make a commission on purchases made through these links at no additional cost to you.
I am super excited to share a new watercolor painting tutorial with y'all today! In today's video I show you how to paint a watercolor paint mixing chart. Creating a paint mixing chart is a fantastic way to get to know your watercolors that will ultimately save you time and money while helping you create more vibrant, beautiful paintings. By making a chart, you'll see how to transform a handful of paint colors into dozens and dozens of shades, avoid unpleasant surprises when you mix paints on your artwork, and be able to create rich darks and neutrals that perfectly suit your painting.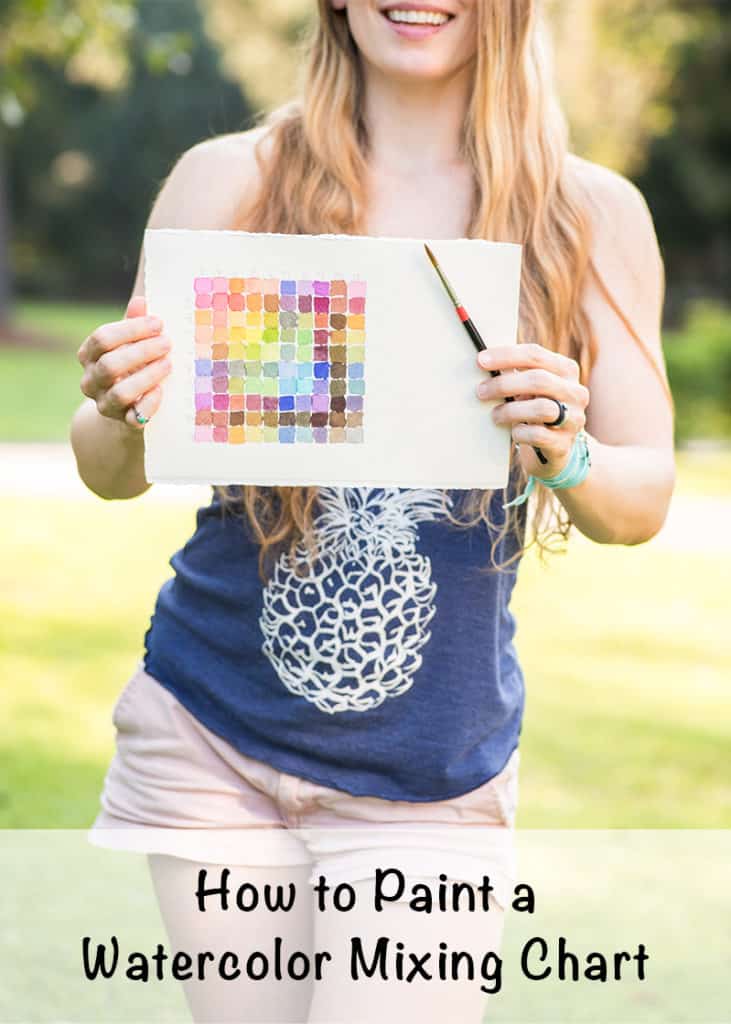 There are a few different ways to create a paint mixing chart, so I decided to share the most straightforward technique. I drew out a chart with .5″ squares because it's the fastest, easiest way to create a grid for a paint mixing chart. If you want your chart to be a bit nicer, leave space between each square or make your gird using very narrow washi tape.
As always, I hope that you use a high quality watercolor paper that's at least 140lb. I firmly believe that it's easier to create paintings you love with the cheapest of watercolor paints on nice paper than it is with nice paints on cheap paper! I love Arches 140 lb cold press for my everyday paintings and splurge on 300 lb when I really want to use lots of water. In the video, I demonstrate using the Prima The Classics set. You can chart out a specific set of watercolors, or chose your favorite, most frequently used paints.
As I mention in the video, this class on how to paint a watercolor paint mixing chart is the fifth in my series on getting to know your watercolors. The first three classes are available on Skillshare. You can find out more information in this post. The fourth class, how to create layered swatches, is available on YouTube.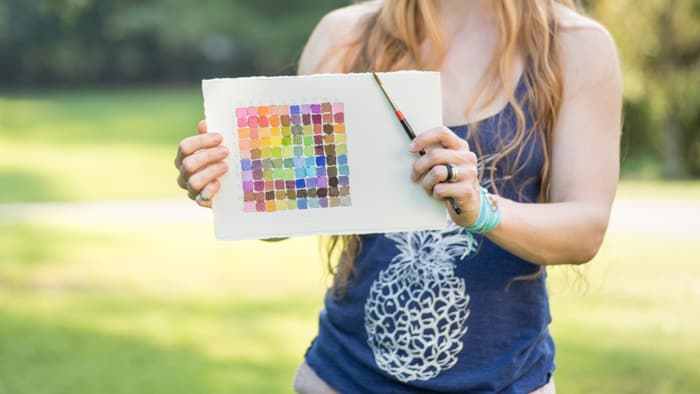 Are there any other watercolor techniques you'd like to see covered in a future class?