This free printable morning routine chart is perfect for building good habits and reducing morning struggles and time crunches. It can be used by younger kids or older kids and is available in a pre-filled chart with pictures as well as a blank version to fill in with your own daily schedule. I hope you enjoy!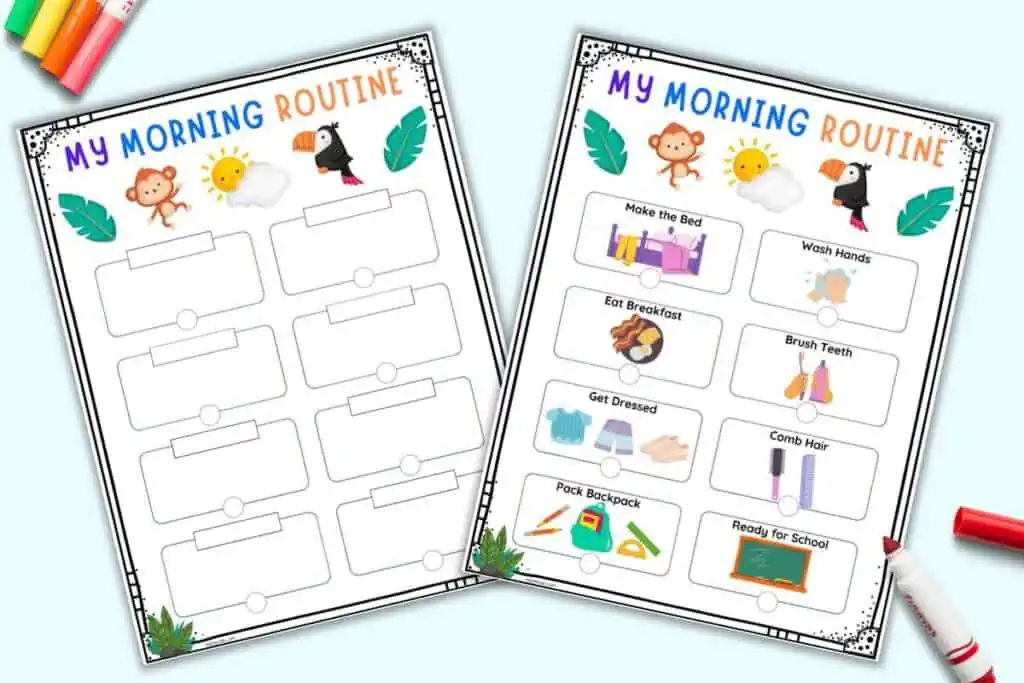 This post may include affiliate links which means I may earn a commission on qualifying purchases at no additional cost to you.
Children thrive when they have a predictable routine. Strong morning routines reduce stress and struggles as you try to get yourself and your kiddo out of the door for the day.
A morning checklist can also encourage independence because your child knows what they need to do and can complete the task without 47 nagging reminders. A calm, cheerful morning sets the tone for the rest of the day and helps your whole family have a more enjoyable day.
This is a fairly simple morning routine chart with space for eight healthy habits. It's designed to represent a typical morning and does not have interchangeable task cards. If you need more flexibility in your routine, or if your child needs more visual reminders, be sure to check out my SPLASH system visual schedule for kids.
For a smoother, more organized day, be sure to check out these additional freebies:
Tips for using a morning routine checklist
Most children, especially young children, delight in being able to do things for themselves. "No, I want to do it!!!" is a common cry at our house!
This daily routine checklist helps your child develop a healthy morning routine that they can accomplish solo, or with limited help. This is empowering for your child and develops their sense of self-efficacy. A simple routine chart can help reduce morning power struggles and lead to more peaceful mornings.
There are two printable routine charts in your PDF. One has pre-filled tasks and the other allows you to fill in your own morning routines. Both feature the same gender-neutral jungle animal clip art.
The pre-filled version has visuals to help younger toddlers and preschoolers understand each step, even if they can't read yet. Make sure to list tasks in chronological order so your child knows what order to do things in!
As your child completes each task, s/he can place a check mark in the appropriate circle to show the task is complete.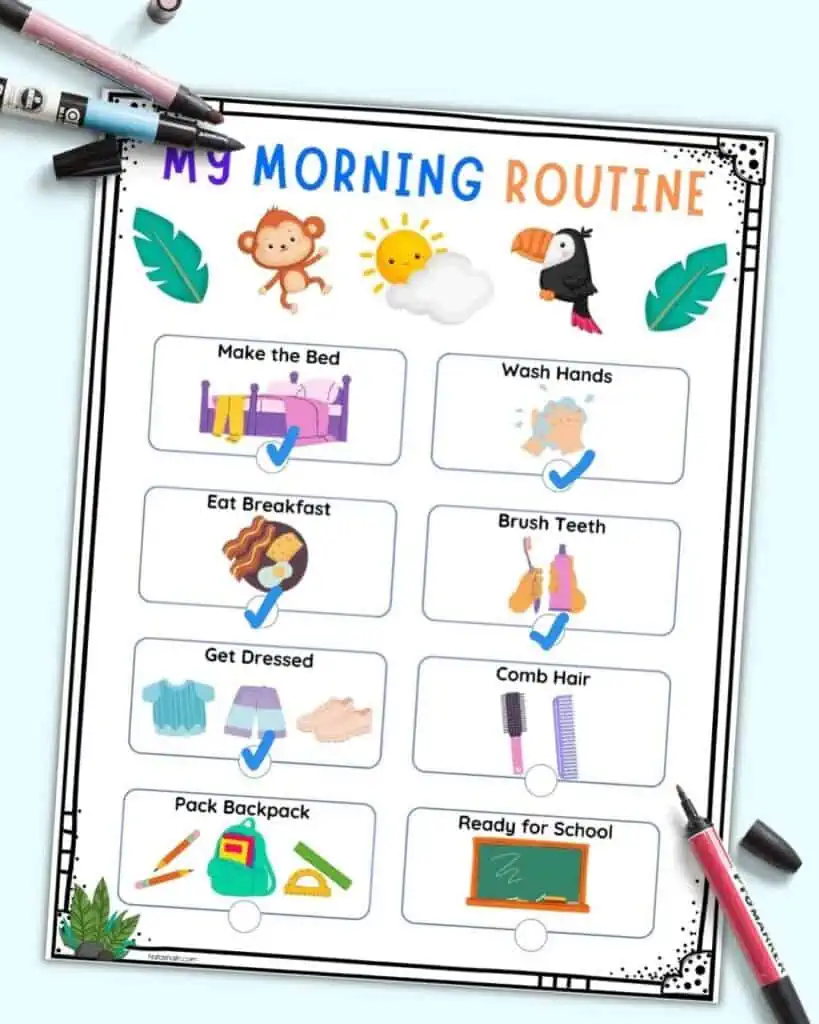 ​
If a too early wake-up time is a problem at your house, I highly recommend this sunrise alarm clock. Even young kids who aren't skilled at telling time yet can tell whether or not the light is on! Before our daughter could reliably read her numbers, we let her know that if the light wasn't on and it wasn't light outside, it was too early to come out of her room. This really helped me get a few extra minutes of sleep or alone time in the mornings.
Sale
Wake Up Light Sunrise Alarm Clock for Kids, Heavy Sleepers, Bedroom, with...
【Wake Up Light with Sunrise simulation】 This Sleep Aid digital alarm clock is designed for everyone, especially for heavy sleepers and kids. The...
【Dual Alarm & Snooze supported】 Considering that you may need to set different alarm clocks for your family members, we have designed two alarm...
【Colorful Lights & 20 Brightness Adjustable】 There're many color lights you can choose, include blue, indigo, purple, red, orange, yellow, green....
I recommend laminating your printable daily routine chart so you can write on it with dry erase markers and use it day after day without having to print again. You can also use a heavy duty page protector or a dry erase pocket if you don't have a laminating machine.
Sale
Avery 76000 Secure Top Sheet Protectors, Super Heavy Gauge, Letter, Diamond...
Keep contents secure in the protective sleeve with convenient top flap; perfect for holding nonstandard size papers and important items
Get a crisp, clear view of the contents of your documents with diamond clear page protectors featuring a polished finish for high clarity
Ensure your documents stay protected with long-lasting super heavyweight sheet protectors for all of your frequently referenced items
Make sure to post your routine chart somewhere highly visible. The fridge, a family command center, or even the bathroom mirror are all potential options!
Using a morning routine chart successfully with kids
Fill in the chart with your child's input so that s/he has a personal "buy in" and feels involved with setting the morning schedule. Setting up the chart together is a great way to help your child remember to follow the routine.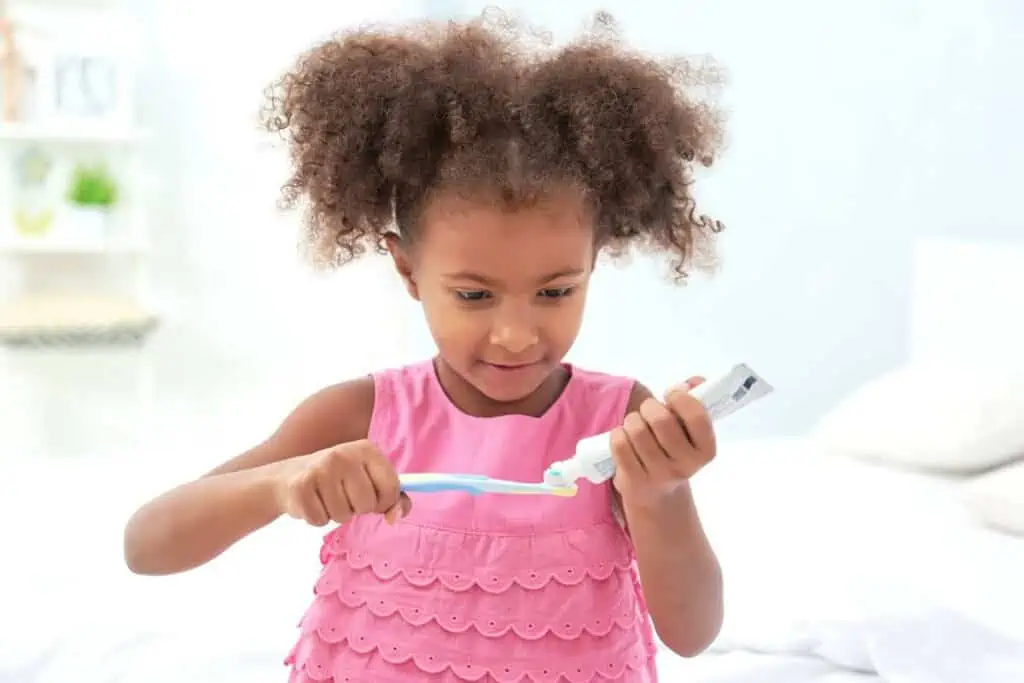 You could chose to track many different things on this fun morning routine chart, including:
Brushing teeth
Combing hair
Eating breakfast
Morning jobs like feeding a pet
Getting dressed
Making the bed
Picking up toys
Putting pajamas away
Packing lunch
Preparing backpack
Being on time for carpool
Being ready in time for the bus
Remember that tasks may not be done as well as you could do them, yourself. As I mention in this post on encouraging things to say to your child, remember to focus on the process, not the product. For example, thank your child for the effort put into hair combing, then offer to help, if needed.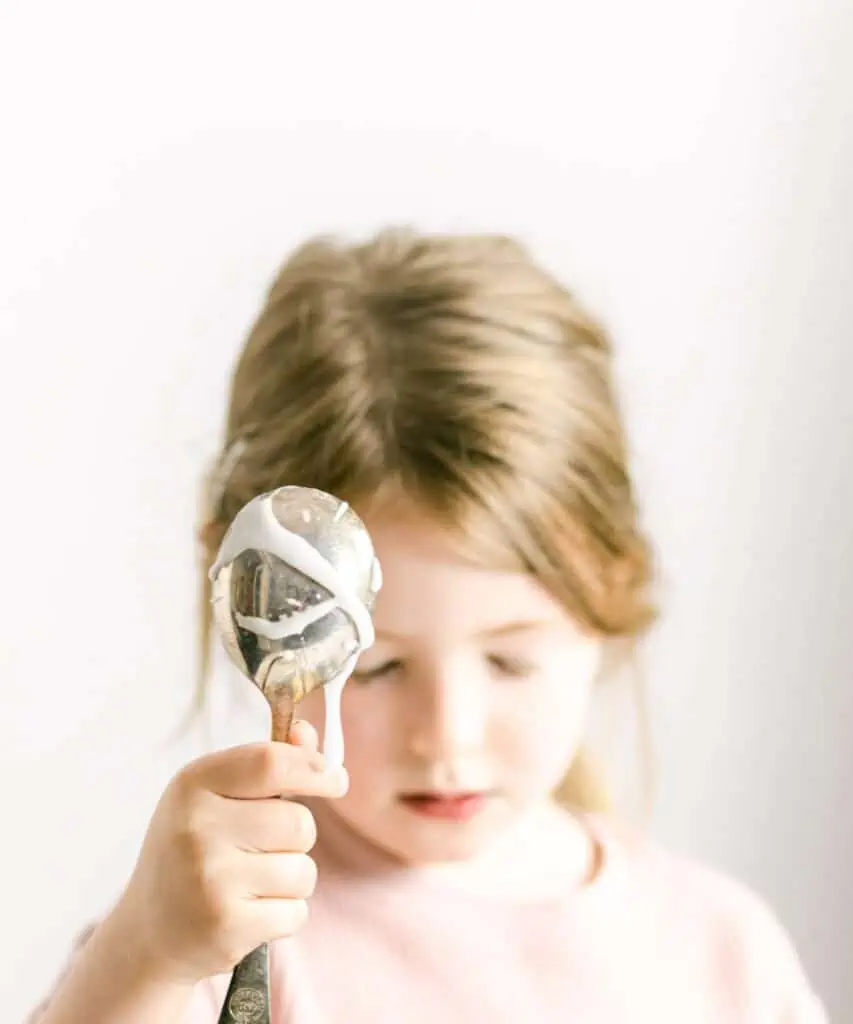 Kids will need to get in the habit of checking their new routine charts. You can't tell them how to use it once and expect them to remember to use their chart the next morning.
For the first few days, or, probably, the whole week (or multiple weeks!), you'll need to remind your child to use the routine chart. Go over it together and check tasks off together, if needed.
Some children will get the hang of it in just a day or two, but others may need longer. Stick with it and eventually your kiddo will be more self-reliant in the mornings!
When your child successfully completes their routine chart, make sure to offer words of encouragement in a timely manner. Encouragement is typically better than praise. Not sure what the difference is? Stop by this post with encouraging words for kids (and make sure to download your encouraging lunch box notes while you're there!).
Morning routine chart for kids PDF download area
Like other free printables here on The Artisan Life, this routine chart printables are licensed for personal and single classroom use. You are not licensed to redistribute, for free or sale, the print outs or digital files to other adults for use with their children or students. Instead, please refer friends and colleagues to this post so they can download their own copy.
I hope that you enjoy these morning routine printables and that they make your mornings easier! Be sure to check out these additional free printables while you're here on The Artisan Life:
Planner & Journal Printables
Looking for more planner and journal printables? Check out these freebies on The Artisan Life!