This free printable Fourth of July headband craft is a fun, no-prep Independence Dy activity for kids of all ages. Your child can pick from two different designs: an "Uncle Sam" hat or a cute owl with a Statue of Liberty crown and torch. It's easy to adjust the headband craft to fit any head size. I hope your family enjoys this headband craft as much as mine does!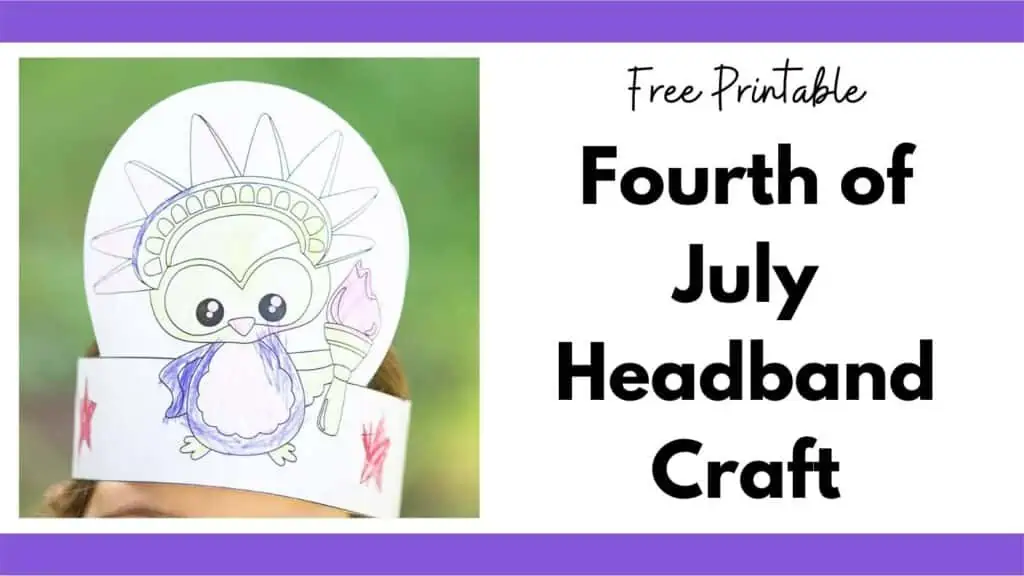 This post may include affiliate links which means I may earn a commission on qualifying purchases at no additional cost to you.
Materials needed for printable Fourth of July Headbands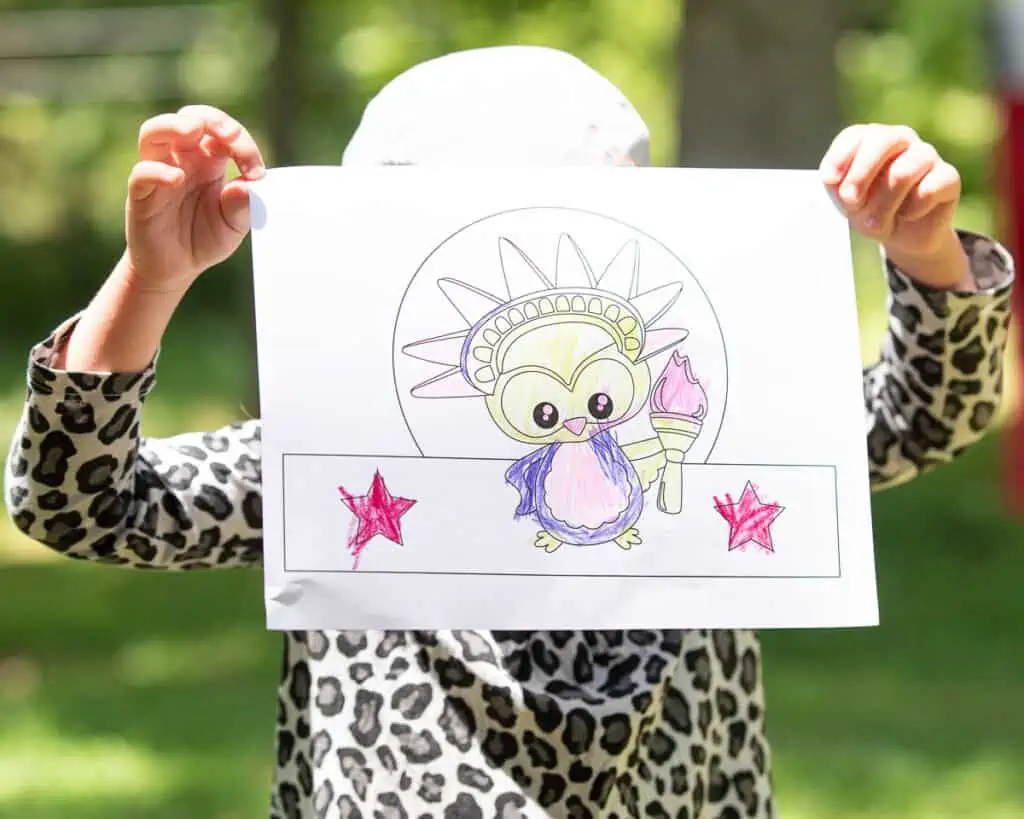 You can print these headbands on your favorite thicker paper or cardstock. The super thin, cheapest copy paper isn't very durable. I typically use 32# HP paper for printables, but I made these headbands with my current favorite inexpensive paper. It's still a bit nicer and brighter than super cheap copy paper, but costs several dollars less than the 32# option.
Sale
Hammermill Printer Paper, Premium Inkjet & Laser Paper 24 Lb, 8.5 x 11 - 1...
PREMIUM PRINTER PAPER – Hammermill Premium Inkjet & Laser 24lb Printer Paper is a versatile sheet that's perfect for double-sided inkjet or laser...
COLORLOK TECHNOLOGY – This computer paper features ColorLok Technology for colors that are 30% brighter, blacks that are 60% bolder and ink that...
PERFECT FOR PRINTING – This multi-purpose copier paper is designed to run smoothly through all office equipment for professional results when...
My favorite crayons are Honeysticks beeswax crayons. They're made from pure, food grade wax and colorants. They actually color better than "normal" crayons. My daughter wanted to use her new name brand box of crayons from her grandparents, but I ended up grabbing some of her Stabilo Woodies and Honeysticks for my crown because the colors were more rich. The only down side is that Honesticks do come in a relatively limited color palette.
Honeysticks Jumbo Size Crayons For Toddlers and Kids - 100% Pure Beeswax,...
100% PURE BEESWAX AND FOOD GRADE COLORS FOR PEACE OF MIND: Experience the natural goodness of Honeysticks, handmade in New Zealand with pure beeswax...
JUMBO SIZE SO THEY ARE EASY TO GRIP AND HOLD: At Honeysticks, we understand that children develop pencil grip at their own pace. We have developed a...
6 EXCITING COLORS TO STIMULATE CREATIVITY - Your child will love expressing their inner artist with an exciting range of 6 Colors. These chubby...
Our favorite markers for coloring are Crayola Supertips. They come in a super wide range of colors and wash up relatively well. They ink also lasts much longer than the Crayola "Ultra-Clean Washables" line. (The Ultra-Clean Washables we tried stopped worked in just a couple of weeks. It was very disappointing.)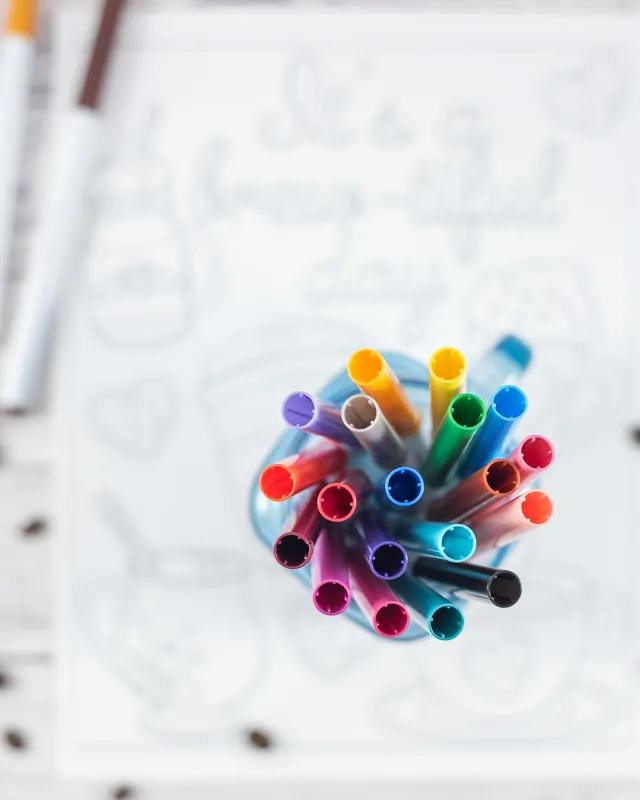 Looking for more family-friendly 4th of July fun? Be sure to check out the Fourth of July Family Activity Pack! It has 33 pages of activities to stave off complaints of boredom while waiting for the parade:
How to make printable 4th of July Headbands
1. First, download your freebie below and print the pages you want. There are two different designs and one page with bands. My daughter (4.5 at the time of writing) got a perfect fit using just one band. Order children and adults will need both.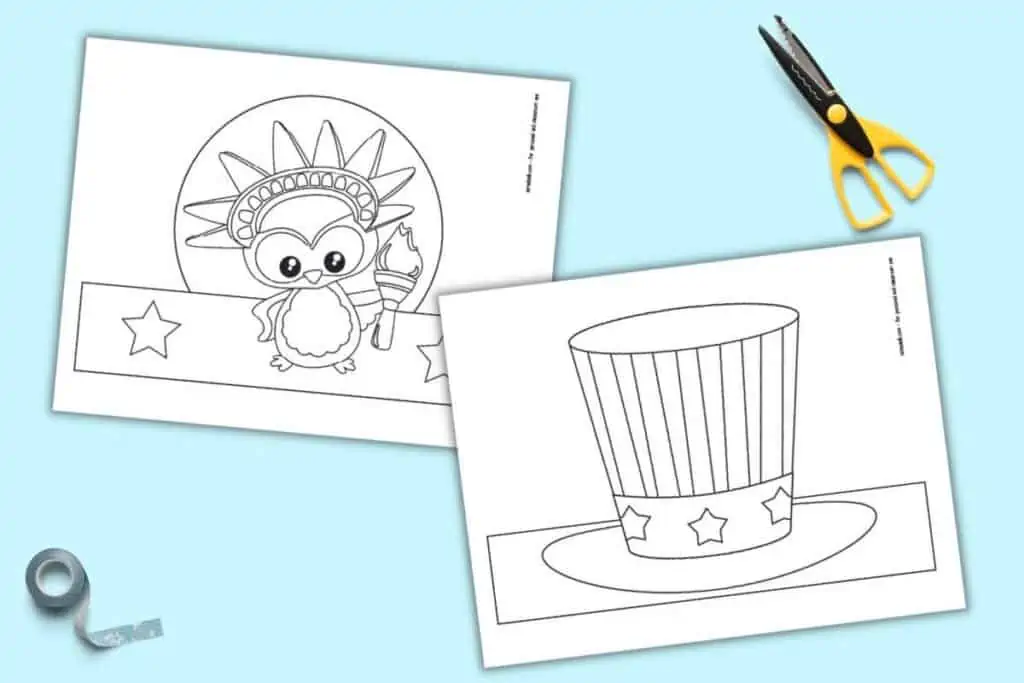 2. Have fun coloring!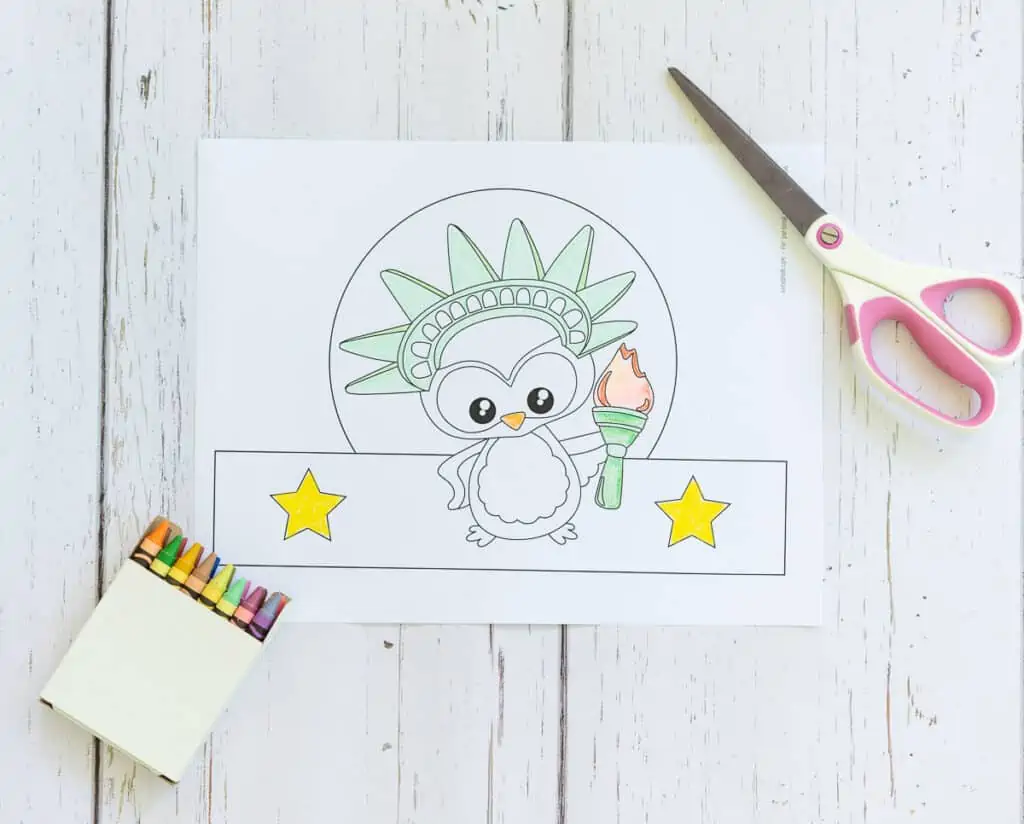 3. Cut out the headband center piece and bands. I cut the main portion and my daughter used her Fiskars blunt tipped scissors to cut the band. (Yes, the headbands in the photos are different – I colored the one shown above, but my daughter's is featured in the rest of the post.)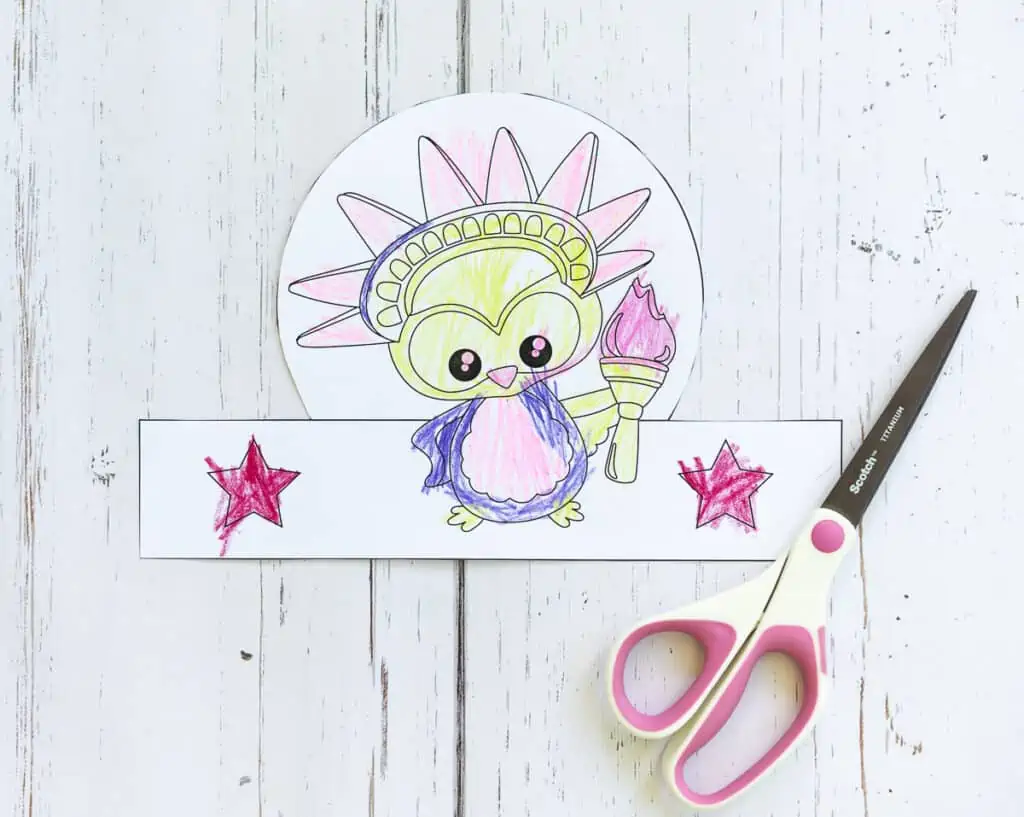 4. Do a quick test fit to see if you need one or two band pieces, then tape or staple them in place to fit your child's head. I prefer using a piece of tape on the inside and a second piece on the outside. When we've used a stapler in the past, my daughter complained about it getting stuck in her hair.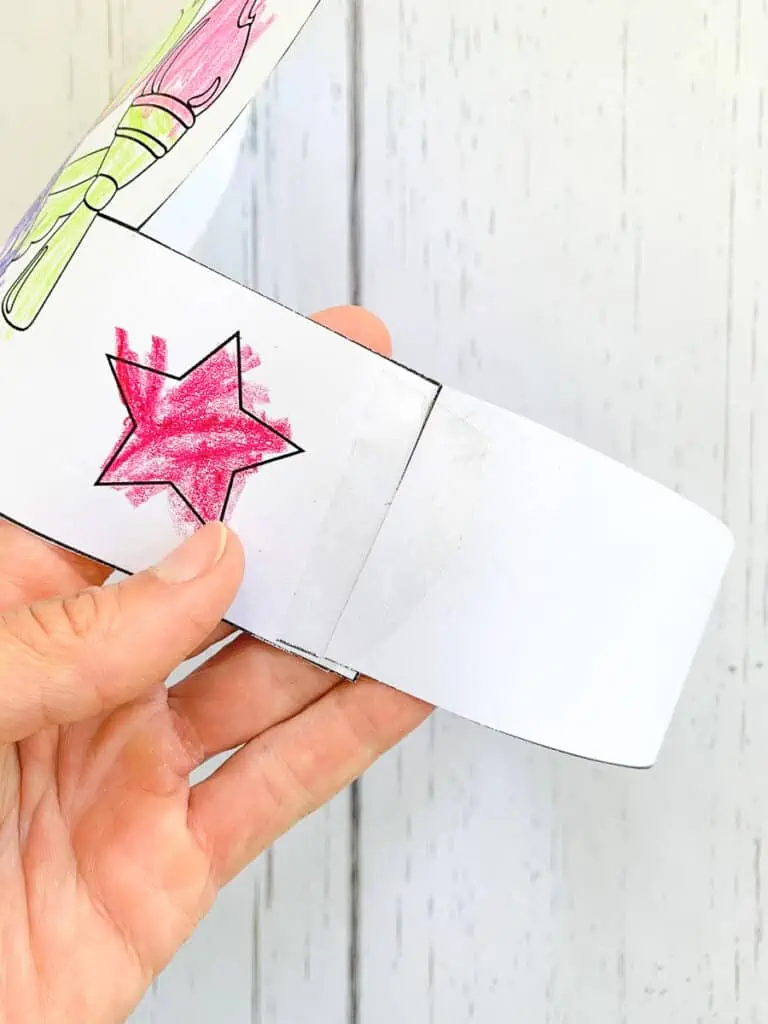 5. Wear and enjoy! These headbands are great for fun at home, wearing a neighborhood party, or even wearing to a parade or fireworks show. My daughter has already worn hers proudly to a cookout with neighbors.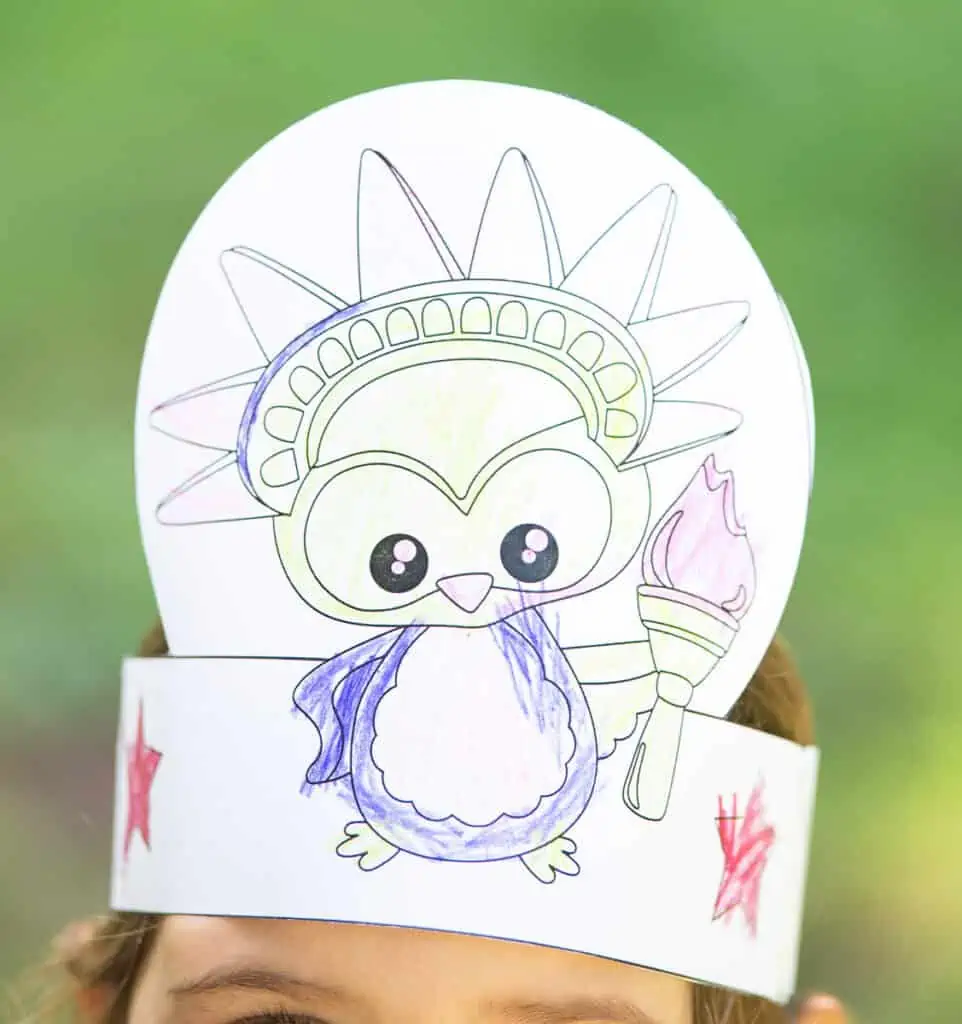 Free printable July headband craft for kids download area
This Fourth of July headband craft printable is available for personal and single classroom use. You are not licensed to redistribute the files to other parents/teachers for use with their children/students. Instead, please refer them to this page so they can download their own copy.
If you agree to this license, you may click below:

I hope you and your little learner enjoy this July headband craft! My daughter LOVES this type of activity so I may be making more in the future. Please leave a comment and let me know what theme you'd like to see in the future!