Are you teaching your child about the letter W? Help your child learn the alphabet with these free printable letter w tracing worksheets! W is for whale with these free printable homeschool preschool worksheets. Pick from four different styles and download them in post – no email signup required!
This set of letter w tracing worksheets features four different styles. Each page has uppercase and lowercase w's to trace. Two pages have a whale to color, one page has correct letter formation graphics for W and w, and the final page has six lines of dotted w's to trace so your child can perfect their w writing skills.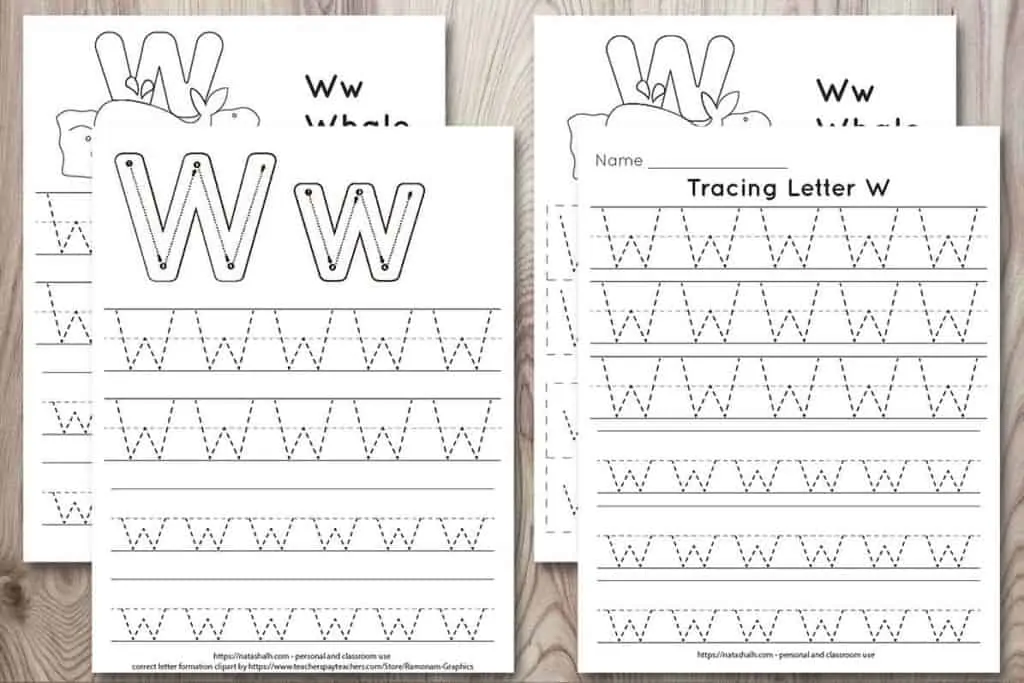 Free letter w worksheets for preschool
These letter w worksheets are great for preschool, pre-k, and even kindergarten.
You are welcome to print and use them as many times as you'd like with your own children or students. Please do not redistribute the files or printouts to other adults for use with their children/classrooms. Instead, send them a link to this blog post so they can download their own copies. The Artisan Life is a user supported site. Your support and cooperation are deeply appreciated!
Teachers and moms share an important characteristic: we're super busy! Save valuable time when you snag the entire series of alphabet tracing printables in one handy file. You will receive 106 pages – four per letter and two BONUS handwriting practice pages – at one low price.
Individual freebie download links are located below each preview image. The links are highlighted in grey to make them easier to find.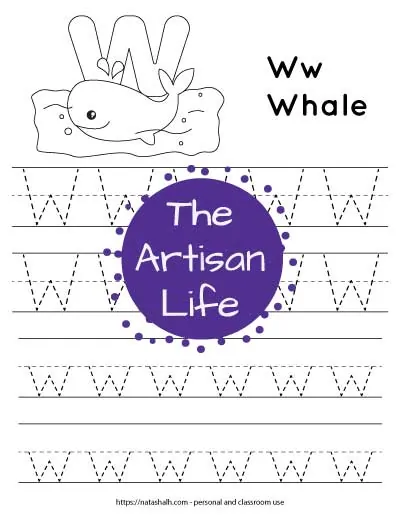 W is for whale tracing printable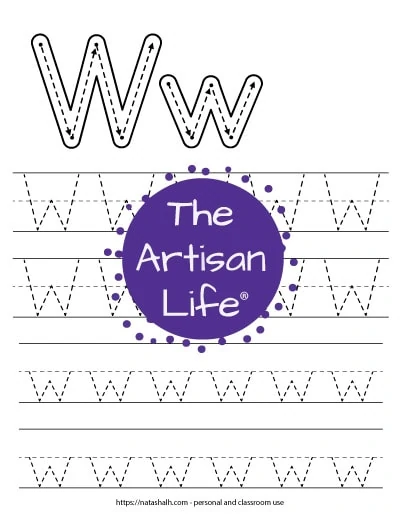 Letter w tracing – correct letter formation
Letter w writing practice printable
Letter tracing worksheets
These printable letter tracing worksheets are ideal for preschool, pre-k, and kindergarten. Grab free printable letter tracing worksheets with lowercase and uppercase letters to trace!