This post may include affiliate links, which means I may make a commission on purchases made through these links at no additional cost to you.
When I was student teaching, resources other teachers were generous enough to share with me meant so much! Even though I'm not currently teaching, I'd like to give back to the teaching world a bit by sharing my own materials. Today's post shares a matching vocab sheet, quiz, and test that focus on the 1850s.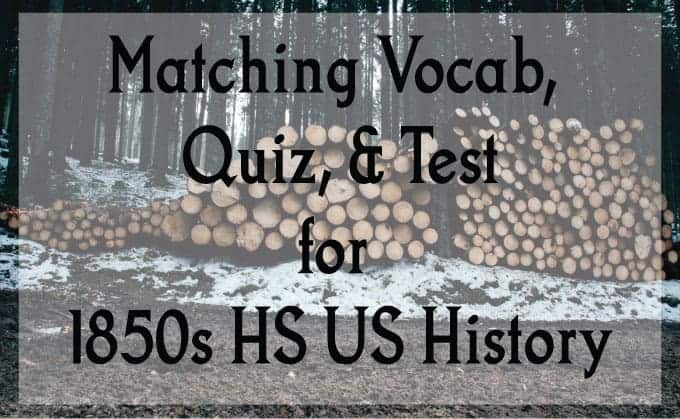 These were designed for a high school US history class, but parts could be adapted to other levels or subjects. An answer key is not included so that no one can simply pull the answers off the web. =)
Other free HS US history resources on my blog include:
Articles of Confederation and Constitutional Convention PowerPoint
The best way to make sure you can find all my teaching resource posts is to use the keywords "lesson plans" or "US History" and the search box on the right side bar!
I hope this is helpful and stop back again soon for more resources!