The new moon is a time to recenter yourself and get ready to tackle new beginnings.
Creating your own new moon ritual is the perfect way to practice self-care, reflect on what you want for the month ahead, and develop a positive mindset to help with your manifestation practice.
Like I mentioned in this full moon rituals post, you don't have to be a witch or believe in magick to celebrate the different phases of the moon.
Establishing a cycle of setting goals and intentions, practicing self-care, focusing on gratitude, and releasing what no longer serves you can benefit anyone and everyone.
Keep reading to discover how to create a new moon ritual that's perfect for you!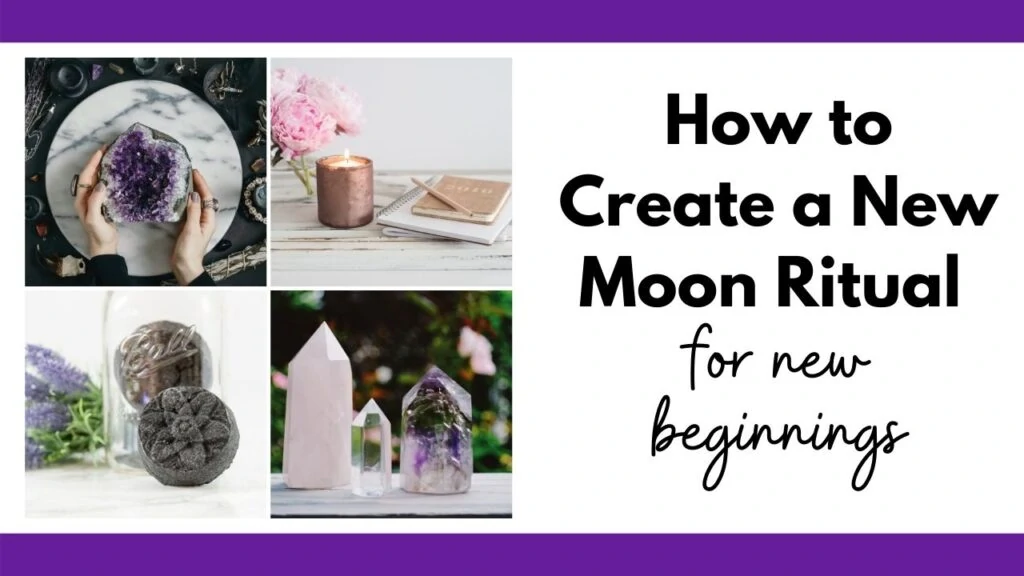 What is the New Moon?
This post may include affiliate links which means I may earn a commission on qualifying purchases at no additional cost to you.
So what, exactly, is the new moon?
The new moon is the part of the lunar cycle when the moon, the sun, and Earth are aligned, with the moon in between the sun and Earth. Remember that the moon's light is actually reflected sunlight – it doesn't generate light of its own.
When this alignment occurs, the moon is not illuminated at all and we are unable to see it. Additionally, we are unable to see the moon during the new moon because the moon rises and sets around the same time as the sun.
The new moon is the perfect time for stargazing. There's something so incredible about staring up into the night sky and seeing it full of stars. Before having my daughter, I used to take regular trips to photograph the stars and Milky Way on dark moon nights. I took the photo below at Ka'ena Point, Oahu, Hawaii, one of my favorite places to take nighttime photos. When my daughter is older, I hope to share this experience with her.
Generally, there are 12 new moons every year, but sometimes there can be 13. Here are the dates of the new moon for late 2020 and 2021:
2020 new moon dates
October 16th
November 15th
December 14th
2021 new moon dates
January 13th
February 11th
March 13th
April 11th
May 11th
June 10th
July 9th
August 8th
September 6th
October 6th
November 4th
December 4th
These dates are approximate. Exact dates and times will vary by your location. Click here to check when new moons are in your local area.
Stick these dates in your planner so that you will always know when there is a new moon coming up.
What is a New Moon Ritual?
A new moon ritual is a set of practices (as simple or as elaborate as you want) that you do to center yourself and set intentions for new possibilities, opportunities, and projects.
You can do a new moon ritual whenever you are moved to, though some people have a ritual for the new moon every month.
The Energy of the New Moon
The new moon is actually the beginning of the moon cycle. The new moon symbolizes fertile ground and new beginnings, so it's the perfect time to set intentions and begin new projects.
As the moon becomes more full, we continue to work on the projects that we've started during the new moon. This culminates in the full moon where we can reflect on the projects we started and what we've achieved.
How to Do a New Moon Ritual
The following is a simple framework to help you think about how you want to set up your new moon ritual.
You can, of course, add anything that you'd like to add or take away what doesn't feel right to you. This isn't math – there is no set order of operations. These are just guidelines.
1. Set up your ritual space
Setting up your ritual space could include having a physical altar or sacred space (more below) or just finding a quiet place for you to do your ritual. This place could just as easily be a dining room table or even your bed. Make sure that you have all the things that you need gathered together and that you've told anyone that you live with that you need the time alone.
2. Create your intention
Create your intention for your new moon ritual and the month ahead. Decide how you want to feel and what you want to achieve.
Some things that you may want to think about are what new things you'd like to see in your life, what projects you want to start, or new new ways of thinking you want to cultivate.
3. Set your intention
Now that you've created your intention, declare it and plan for success!
I like to speak my intention out loud and write it down. I say the intention as I write it three times writing bigger and bolder each time.
4. Affirmations, cleansing, and additional rituals
You can play around with the order of things, but I like to set my intention, then do any physical or spiritual cleansing and say affirmations to cement my intention.
5. Close your ritual
Once you've completed the above steps in a way that feels good to you, begin closing out your ritual. Closing out your ritual can include prayers, meditation, blowing out candles, or simply declaring out loud that you're finished.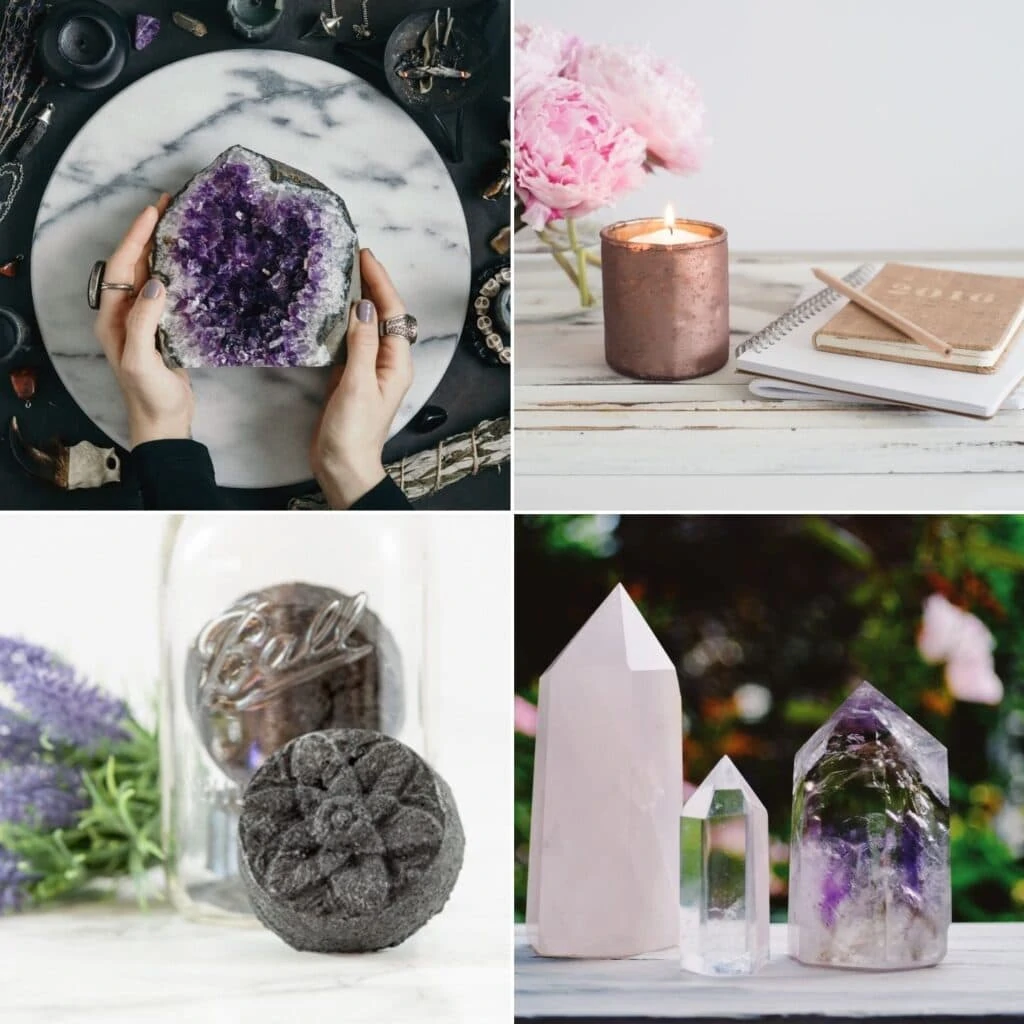 New Moon Ritual Ideas
The previous section shared a basic framework of how to do a new moon ritual, but you may still be a bit unsure of all the things that you could include in it. That's what this section is for!
I've come up with a few ideas that you can include in your new moon rituals. These ideas can be incorporated in any stage of your ritual.
Set up an altar or sacred space
An altar or sacred space doesn't have to be religious or magical in nature if you don't want it to be. All that an altar or sacred space needs to be is a special place for you.
I've seen altar in the back of closets, on window sills, and everything in between. Some people even have entire rooms dedicated to their sacred rituals. Whatever the case may be for you, here are a few things you may want to add to your altar or sacred space:
This sacred space doesn't just have to be for when you do rituals. It can also be a place that you go to when you need to relax and feel at peace. 
The perfect way to keep track of your moon manifestations is with this beautiful printable moon manifestation planner and journal:
Many people feel drawn to crystals, but don't know where to start. First, don't worry if you don't have any crystals. That's totally okay! You don't have to have crystals in order to celebrate the new moon.
A Reiki healer once told me that when you start with crystals, you should just go with whatever you feel drawn to. Whatever crystal invites you has the energies you need. You really can't go wrong if you follow your instincts and select something that speaks to you (not what you think you're "supposed to" have).
If you want to dive deeper into crystals and their meanings and energies, there are many wonderful books available today:
Examples of new moon intentions
Your intentions should be guided first and foremost by your own desires and plans.
Crafting powerful intentions takes practice. Meditate or journal on your intention so you can define it clearly. You have to dig deep and let go of societal conditioning that tells you it's not okay to ask for what you want. That good girls don't ask for things. You need to move past what others what for you and examine what you truly want.
Always state your intentions in the positive. Tell the Universe what you want or what you need, not what you don't want. You can say I intend, I want, I will, or whatever feels natural to you.
Here are some examples of new moon intentions to get your creative juices flowing:
In the month ahead I will be open to success and abundance
I intend to stop taking things personally and practice detachment
I forgive myself and others
I intend to treat myself with the same kindness I show others
I intend to live life in the now, aware of and rejoicing in the present moment
I recommend writing your intentions down and speaking them aloud as you write. I like to keep my monthly intentions written in my journal or planner, or even posted somewhere I'll see them frequently (like on the fridge or mirror).
If you don't have any defined goals, make sure to visit this post on weekly goal ideas to get your free printable goals planner.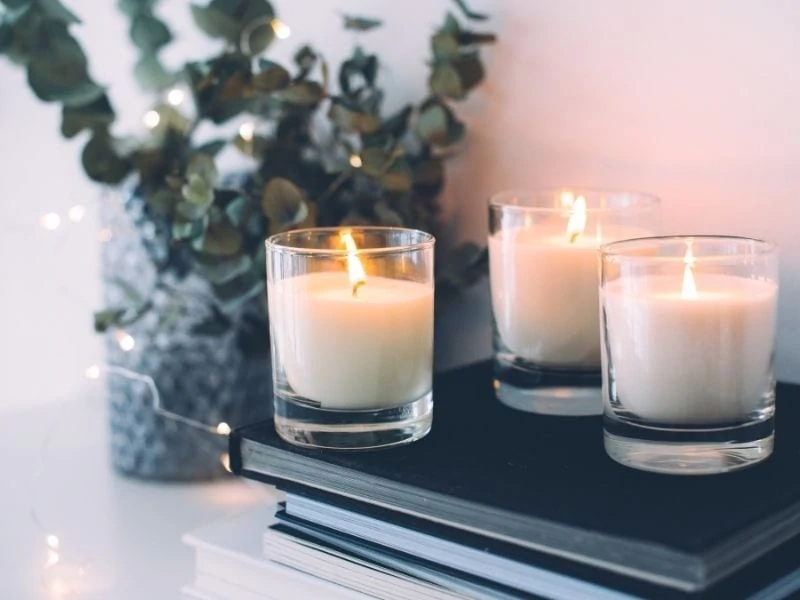 Lighting a candle
Lighting a candle on the darkest night of the lunar cycle makes sense, right?
You can light a candle as you repeat affirmations or set intentions. You can also use candles as part of your cleansing ritual or even for candle gazing.
You can find special new moon candles designed to align with the energy of the new moon, new beginnings, and manifestation.
Candles for the new moon
These lovely, handmade candles from Etsy artisans are specifically crafted to help you celebrate the moon and her cycles.
There are many new moon candles on Etsy - these are a few of my favorites.
Although people frequently like to give lists of what color of candle to use for particular energies or intentions, please let your own culture and inclinations be your guide.
Some colors have very different meanings in different cultures. For example, white is frequently used in Western countries to symbolize purity. This confuses and alarms my Japanese brother-in-law because white is traditionally associated with death and mourning in Japanese culture.
Blowing out your candle, or candles, is a great way to bring your new moon ritual to a close when you're ready to end
Affirmations for new beginnings
Affirmations are a powerful way to reprogram your mind and assist your manifestations.
The words that we use and the things that we tell ourselves matter.
Below are some positive affirmations that you can use to help get you started. You can also check out this post on how to write positive affirmations that work.
During the new moon, I like to call on the energy of the new moon as I state my affirmations by saying:
I call on the growing energy of the new moon and align myself with the moon's energy
I plant the seeds of a new me in my subconscious mind and sacred heart center
I am … 3 to 5 I am affirmations or intention statements such as:

I am learning to love myself more every day
I am co-creating my reality with the Universe
I am where I am and that is okay
Affirmations only work when they feel aligned to you, so make sure to create affirmations that are authentic and resonate with you personally.
New moon cleansing
One of my favorite ways to celebrate the new moon is by cleansing myself physically and energetically. We'll talk about physical cleansing in the next section.
One of the most common ways to cleanse your energy is to a smoke cleanse. Unless white sage or palo santo are culturally appropriate for you and you have access to ethically, sustainably harvested white sage/palo santo, I recommend you try a sage-free alternative for your smoke cleanse.
Indigenous peoples have repeatedly asked that brands stop commodifying sage by selling saging kits. It's easy to grow your own smoke cleansing herbs and flowers like rosemary or calendula. (New to growing your own herbs? Check out this guide on herbs to grow together so you can plan and grow your own smoke cleanse garden!)
If gardening isn't your thing, or if you need something more quickly, Etsy is a fantastic place to find sage-free smoke cleansing wands. Here are a few of my favorite:
Sage-Free Smoke Cleansing Sticks
There are many lovely handmade smoke cleansing sticks available online if you don't have any local vendors. There's no need to shop at big chain retailers who have commodified other culture's sacred practices and plants!
Try one of these white sage and palo santo free smoke cleaning sticks:
You can also use this DIY aura cleansing spray. It is smokeless and perfect for people who don't want to use cleansing sticks.
Taking a new moon bath
Taking a bath with moon water takes a little bit of planning but can be a wonderful way to physically cleanse yourself as you start a new beginning for the new moon.
This takes a bit of planning because you should make your moon water during the full moon. I talked about the process of making moon water in the full moon ritual post, but here is an even more streamlined version.
Just draw your bath as normal, then add moon water.
You can also take a relaxing bath with your favorite bath bombs, bath soaks, bath bubbles, or just the water, itself. I recommend making your own bath bombs to avoid harmful chemical scents and colorings. These detox DIY activated charcoal bath bombs are perfect for a new moon cleansing!
Please do not add essential oils directly to your bath water because this isn't safe. This guide from the Tisserand Institute can help you learn how to use essential oils safety in your bath.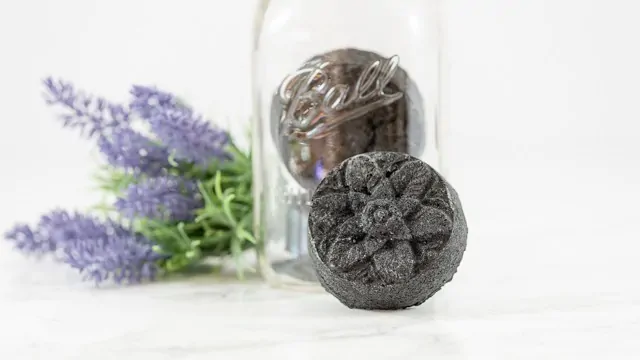 Say yes to new opportunities
The new moon is all about new possibilities and projects. So if something comes your way that makes you excited, say yes!
I hope this helps you come up with a new moon ritual that leaves you feeling renewed and ready for all the opportunities coming into your life.
Make sure to continue your self-care practice by reading up on how to do a full moon ritual, too!
Self-Care Practices & Manifestation
It's time to pamper yourself with the loving treatment you deserve! Discover these free self-care ideas, how to create affirmations that work, and more.