These free printable inspirational coloring pages are a great way to relax, focus, and destress.
These inspiring quote coloring pages are great for adults, but many of the designs are suitable for children and teens, too. Keep scrolling to check out 21+ free printable inspirational quote coloring pages and download your favorites today!
I've loved coloring my entire life. As a young adult, I used to color in kid's coloring books because the adult coloring craze hadn't started yet. I'm so thankful that coloring is mainstream and that adult coloring pages are easy to find these days!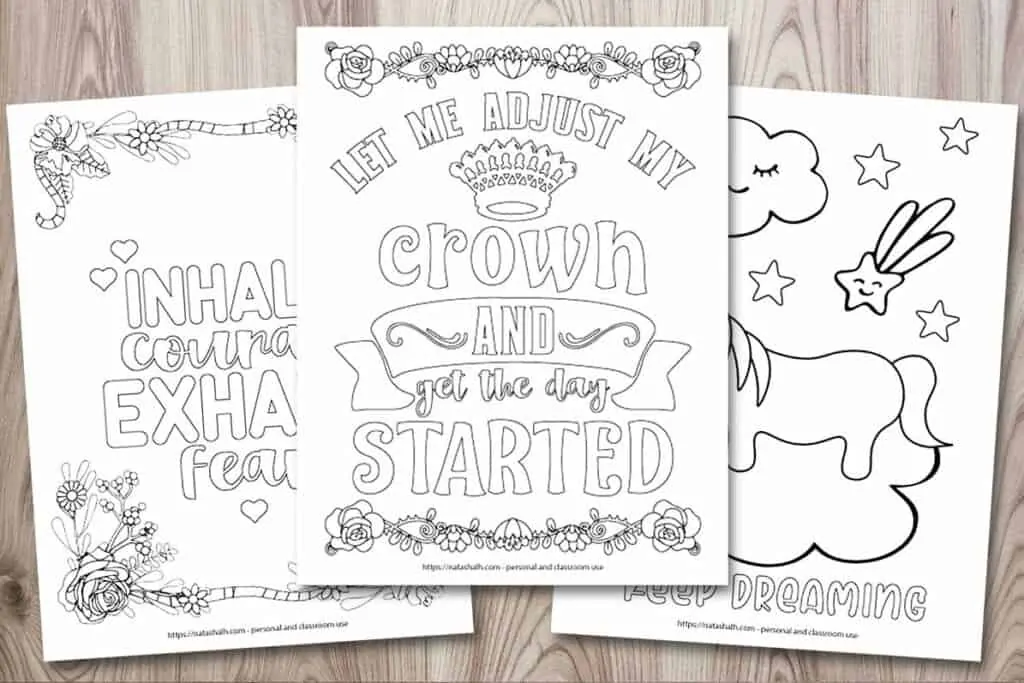 I think printable coloring pages are even better than printed coloring books. You don't have to worry about your color choices. If you aren't happy with the way the page turned out, you can simply print a new copy and color it again. They're also way nicer to color on if you use a high quality paper. You can see side-by-side companions of the best papers for printables in this post. It focuses on planner printables, but paper that printer ink looks great on are also good for coloring.
These inspirational adult coloring pages and inspirational coloring pages for kids are a great pick-me-up when you're having a difficult day.
For some reason, Wednesdays are almost always hard for me. I like to make sure I have one of these inspirational quote coloring pages printed and handy for whenever the mid-week blues strike. They also make great, inexpensive inspirational wall art for your home!
This post may include affiliate links which means I may earn a commission on qualifying purchases at no additional cost to you.
I recommend printing your coloring pages on a "nicer" paper, not cheap-o copy paper. Use your best bright white paper or, even better, presentation paper.
Presentation paper is a heavyweight paper with a special coating. It's designed for printing brochures and flyers, but I've found that ink jet presentation paper works awesomely for coloring pages. It helps keep markers from feathering and the coating helps colored pencils go on smooth.
You may also want to color these pages with sparkly gel pens for an added boost. Check out this post for the best gel pens for coloring, including a great budget pick.
Sale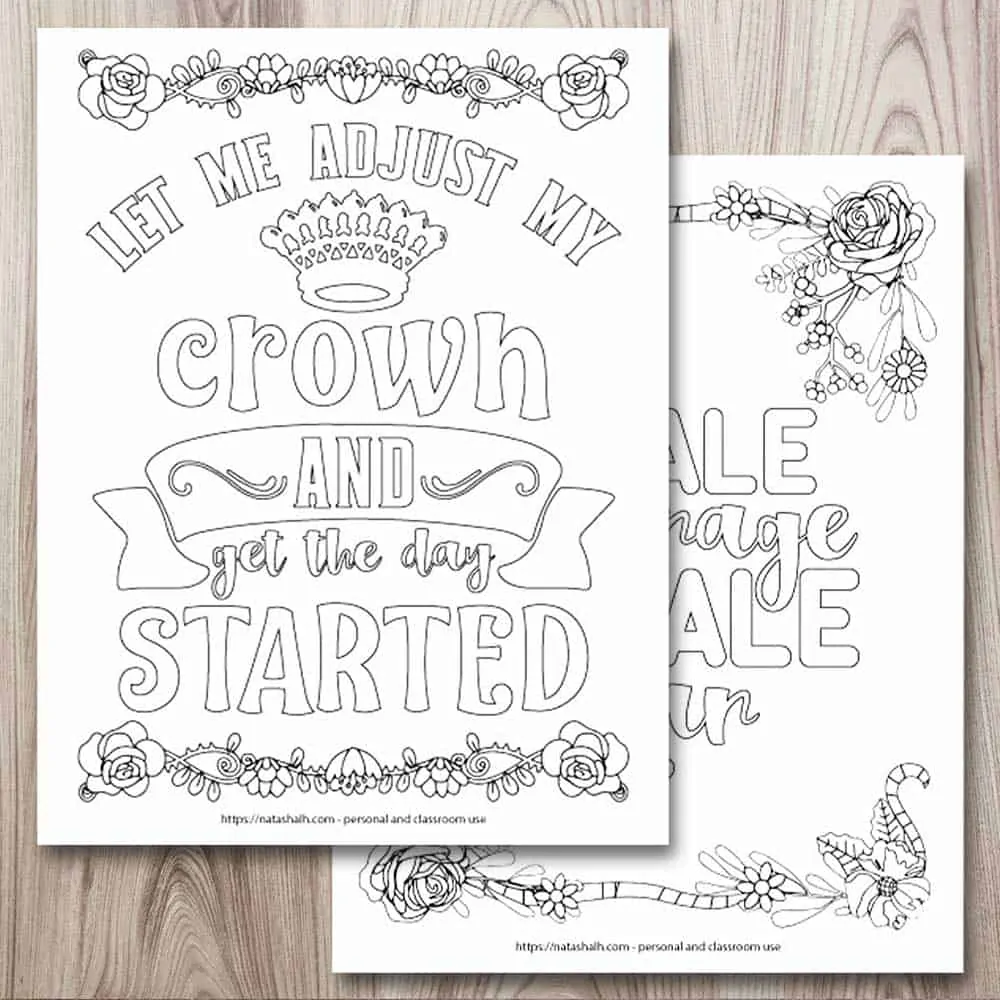 Free printable inspirational coloring pages
Please note that, like all printable coloring pages on The Artisan Life, these sheets are available for personal use only. You are welcome to use them in your own personal classroom, with your Scout troop, your own therapy clients, etc. as long as you are organizing the activity.
You are not licensed to alter, sell, or redistribute the files (digital or printed) to others for their personal use.
Download the inspirational coloring page PDFs by clicking the links located below each preview image. Links are highlighted in grey to make them easier to find. Please do not print the preview images – they are low resolution and will look terrible if printed.
Save yourself valuable time when you buy the entire set of 22 inspirational coloring pages PLUS seven bonus pages for the very low price of $1.79. You'll receive all 29 pages in one handy file. (Keep scrolling to the bottom for a preview of the exclusive bonus sheets.)
Inspirational adult coloring pages
No one can make you feel inferior without your consent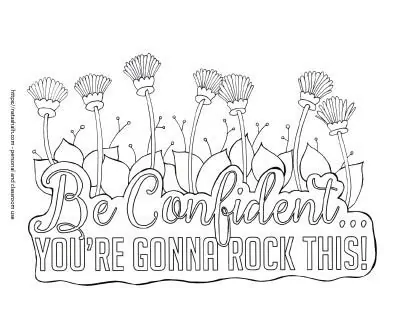 Be confident – you're gonna rock this!
Life isn't about finding yourself…
You are loved quote coloring page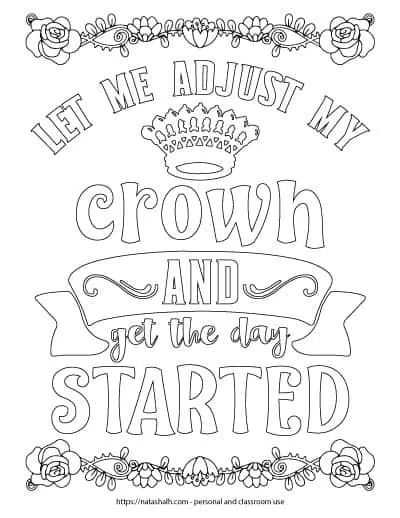 Let me adjust my crown and get the day started
Do what makes you feel amazing
Imperfection is beauty coloring page
I see you (and I gotta say I'm impressed)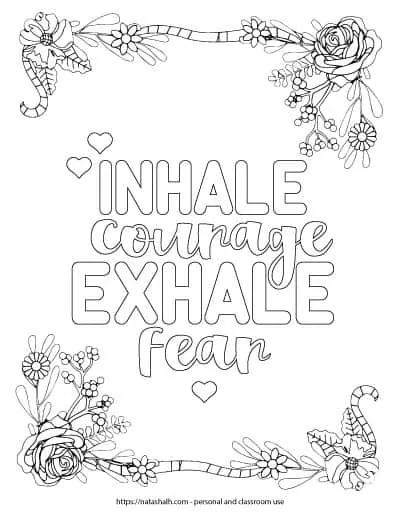 Inhale courage, exhale fear quote coloring page
I believe in myself coloring page
I am not defined by my scars coloring page
Failure is not final quote coloring page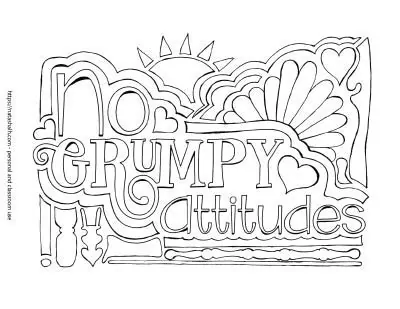 No grumpy attitudes coloring page
Inspirational coloring pages for kids
These inspirational coloring pages with unicorns are super cute! They're also more cartoony and easier to color, which makes them great for kids. Of course, teens and adults are welcome to use these printables, too.
Believe in yourself kid's coloring page
Keep dreaming inspirational unicorn coloring page
It's a great day to have a great day coloring page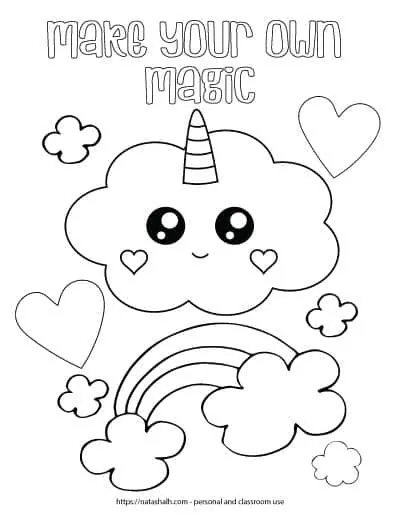 Make your own magic coloring page
Be yourself – everyone else is taken coloring page
Here's a look at the BONUS coloring pages if you buy the complete coloring book: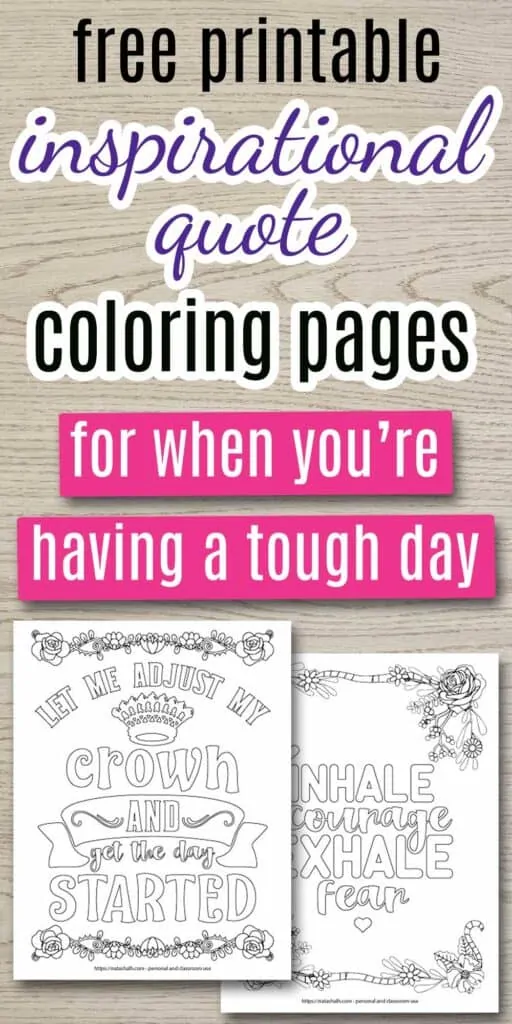 Free printable coloring pages
Check out more free printable coloring pages on The Artisan Life!