These printable alphabet coloring pages feature fun images for your toddler, preschooler, or pre-k student to color as they learn their ABCs. Each page features a large bubble letter to color, a cute coloring image, and a word to color in. Download one or download them all for free in the post with no email address required.
If your little one is learning the alphabet, be sure to check out these alphabet tracing worksheets, too.
The vowel sound words used in this set of alphabet printables are all short. Short vowel sounds are more uniform and more common in English and what I'm personally teaching my daughter first. (source)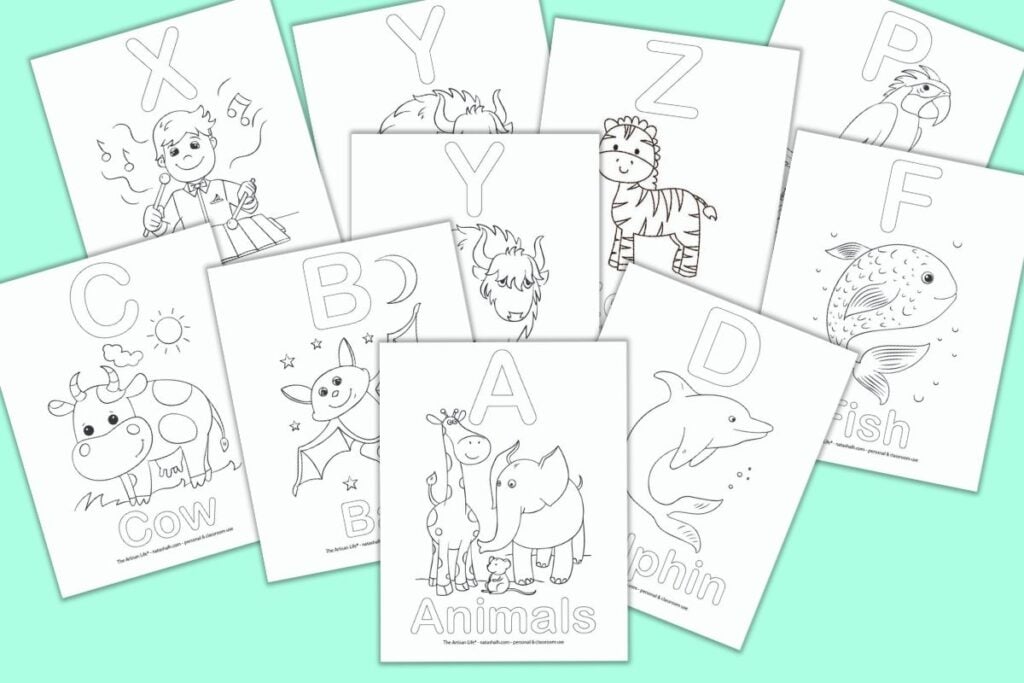 Each page has a large bubble letter to color, an appropriate picture, and a corresponding word to color in. For example, A – Animal with a picture of animals to color.
This post has been updated to include lowercase letters and ABCs coloring pages with the whole alphabet on one page. I'll probably add more sheets with long vowel sounds in the future, so make sure to Pin this post and check back again soon!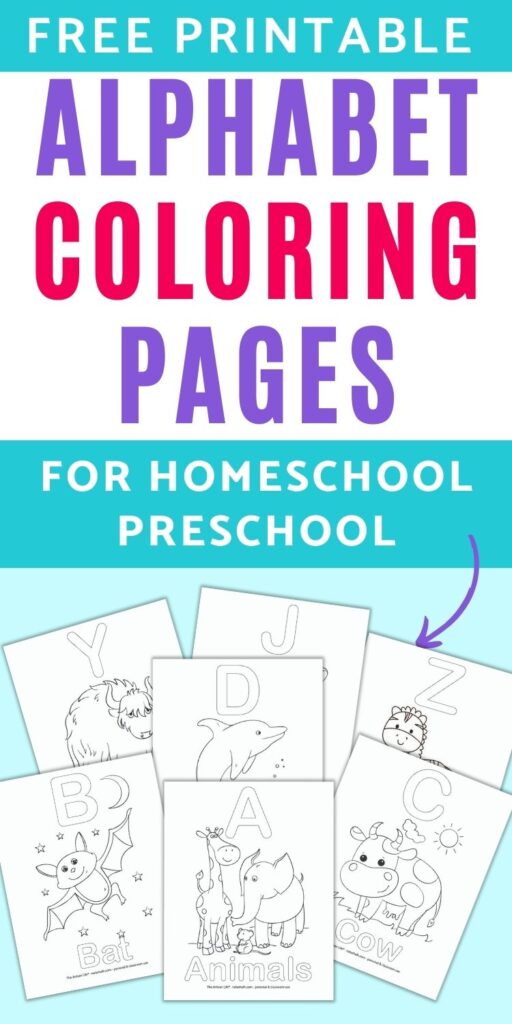 These printables are available for personal and classroom use. You are welcome to print and share them with your own children, students, therapy clients, etc. as long as you are personally organizing the activity.
You are not licensed to sell the printables or redistribute them to other adults (digitally or physically) for use with their children/students.
In light of current events, you may share these with your virtual classroom, but I ask that you please link to this page so parents can download their own copies if you can. I understand this may not be possible, but please send this blog post url, not the printable PDF, if possible. The Artisan Life is a user-supported site and I deeply appreciate your cooperation.
The page previews are low resolution images. Please use the individual download links located below each image to get the printable alphabet coloring page.
Your time is valuable – save time when you download all of the alphabet coloring pages at one for the very low price of $1.99.
You will need to unzip the compressed file to access your PDFs. Many computers already have a file extraction tool installed (it's free on every Mac out of the box). For Windows, you can download the program 7zip for free or or use EzyZip to decompress files online for free.
Printable uppercase alphabet coloring pages
Use the download links located below each page to access the PDF file. Don't worry – the purple watermark is not on the PDF.
You may need to authorize downloads from Dropbox if a dialogue box pops up asking for download permission.
Uppercase ABCs alphabet coloring page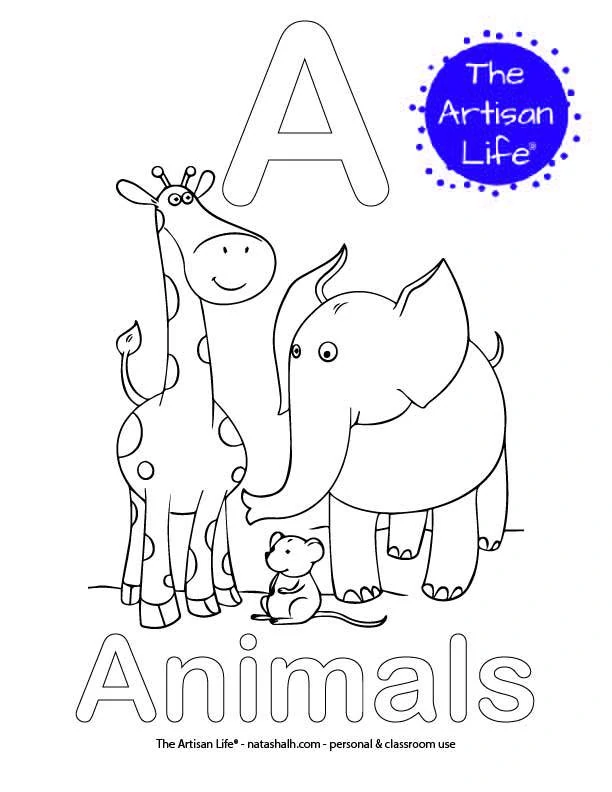 Letter A coloring page – Animals
Letter D coloring page – Dolphin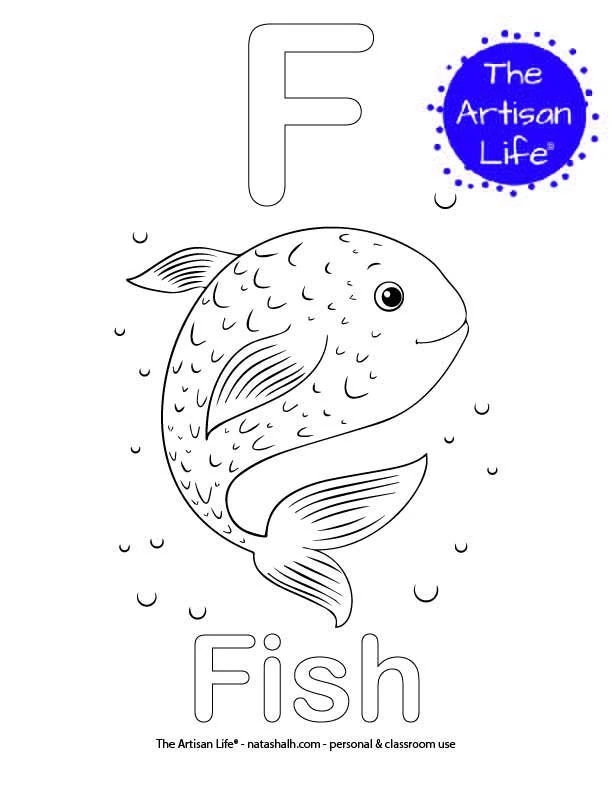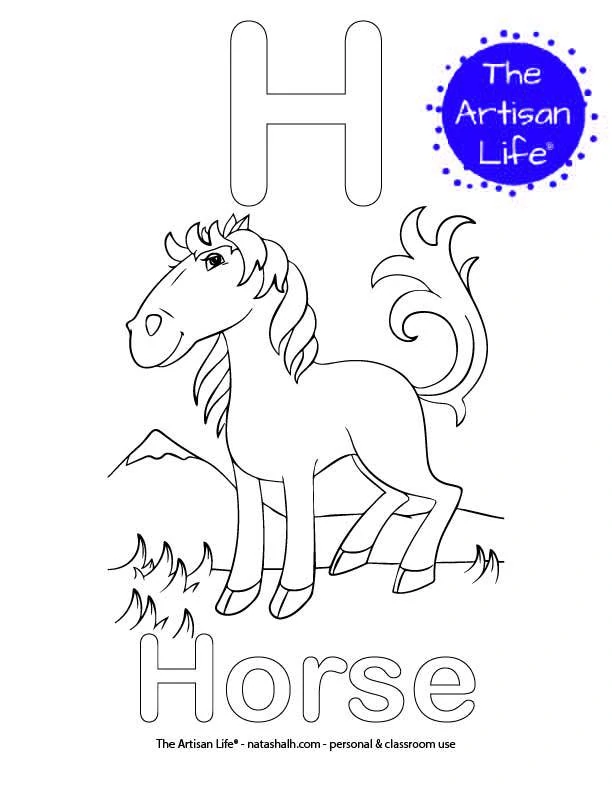 Letter H coloring page – Horse
Letter I coloring page – Iguana
Letter J coloring page – Jaguar
Letter K coloring page – Kangaroo
Letter L coloring page – Llama
Letter M coloring page – Mouse
Letter O coloring page – Orange
Letter P coloring page – Parrot
Letter Q coloring page – Quail
Letter R coloring page – Rabbit
Letter S coloring page – Spider
Letter T coloring page – Turtle
Letter U coloring page – Umbrella
Letter X coloring page – Xylophone
Letter Z coloring page – Zebra
It's not too late – grab the whole set in one handy file:
Lowercase alphabet coloring pages
You may need to authorize downloads from Dropbox if a dialogue box pops up asking for download permission.
Download links are located below each preview image. They are highlighted with a grey box to make them easier to find.
Lowercase ABCs color page poster
lowercase letter a coloring page – animals
lowercase letter b coloring page – bat
lowercase letter c coloring page – cow
lowercase letter d coloring page – dolphin
lowercase letter e coloring page – egg
lowercase letter f coloring page – fish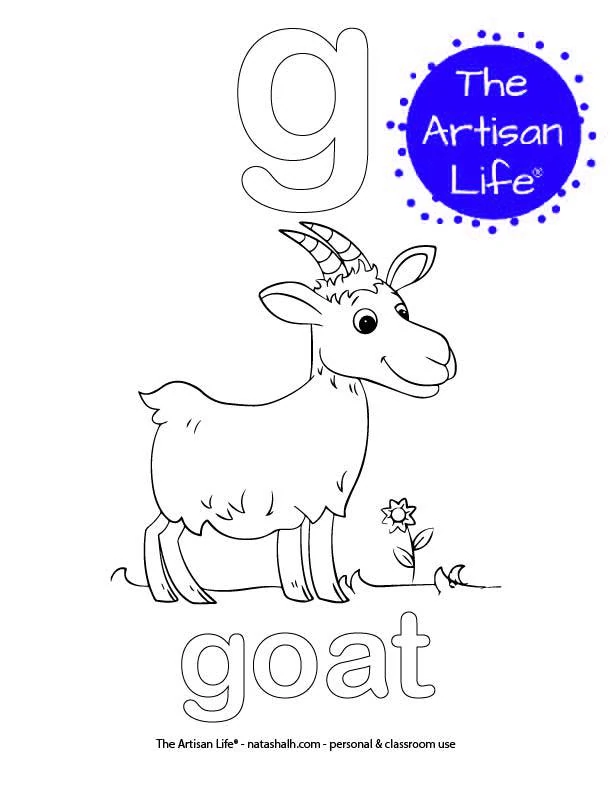 lowercase letter g coloring page – goat
lowercase letter h coloring page – horse
lowercase letter i coloring page – iguana
lowercase letter j coloring page – jaguar
lowercase letter k coloring page – kangaroo
lowercase letter l coloring page – llama
Does your little one love llamas? Be sure to check out this free printable llama themed activity pack and cute llama coloring pages.
lowercase letter m coloring page – mouse
lowercase letter n coloring page – nest
lowercase letter o coloring page – orange
lowercase letter p coloring page – parrot
lowercase letter q coloring page – quail
lowercase letter r coloring page – rabbit
lowercase letter s coloring page – spider
lowercase letter t coloring page – turtle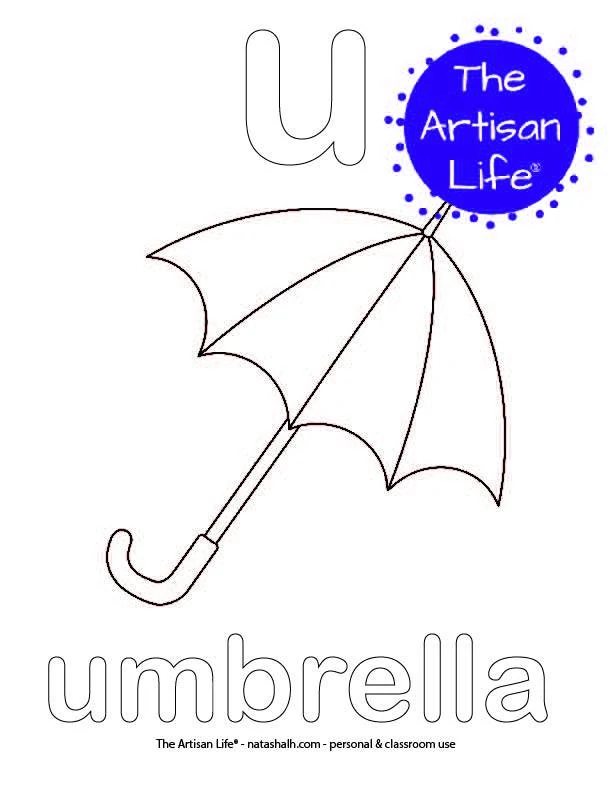 lowercase letter u coloring page – umbrella
lowercase letter v coloring page – vase
lowercase letter x coloring page – xylophone
lowercase letter y coloring page – yak
lowercase letter z coloring page – zebra
Letter tracing worksheets
These printable letter tracing worksheets are ideal for preschool, pre-k, and kindergarten. Grab free printable letter tracing worksheets with lowercase and uppercase letters to trace!