These snowman templates, outlines, and simple coloring pages are perfect for winter activities. They make great no-prep activities to keep your kids busy on a snow day!
Regular readers know I love sharing both shape and object templates as well as coloring pages. Today I'm combining the two and bringing you blank snowman templates as well as snowmen to print and color. For more detailed snowmen, please see this post with free printable snowman coloring pages.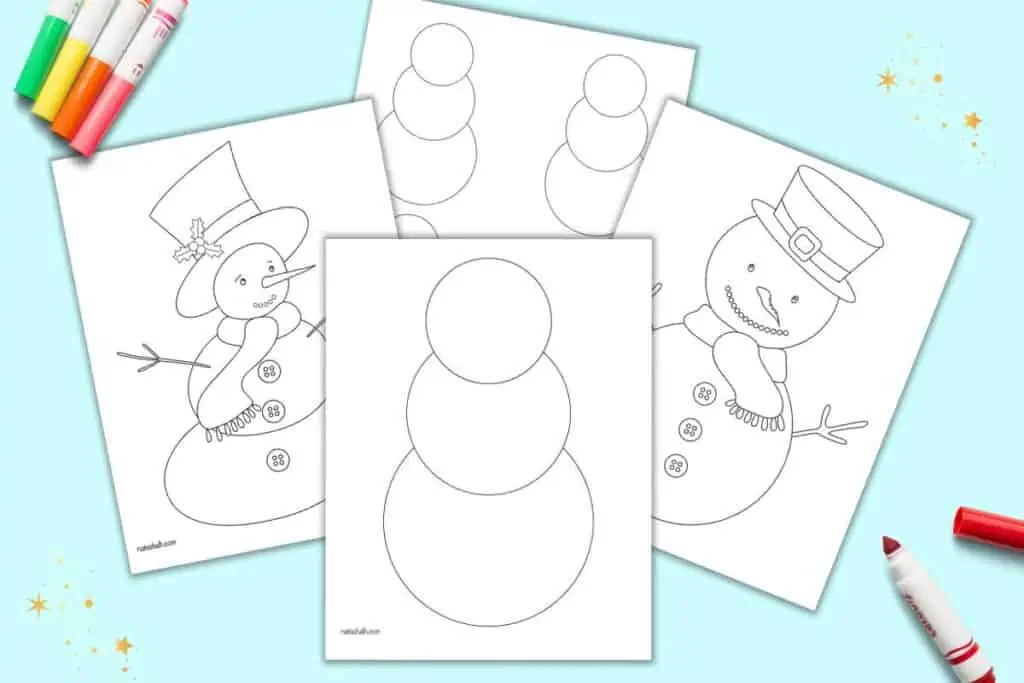 This post includes affiliate links, which means if you make a purchase after clicking on a link, I may earn a commission at no additional cost to you.
If you are looking for the snowman cut & paste shown in some Pins on Pinterest, please visit this new post with the color, cut, and paste snowman craft printable.
Ideas for using snowman patterns
You can use these printable snowmen in so many ways! Here are just a few ideas to get you started:
Have your children decorate the blank templates and outlines. They can color, draw, or even attach decorations like glitter or pompoms!
Use the templates as patterns to trace snowmen out of construction paper, cardstock, felt, or craft foam to use as decorations or ornaments.
Use the printable snowman coloring pages as easy, no prep activities to keep your littles busy while you wrap presents.
Free printable snowman templates & outlines
Here's a preview of what you're getting. The pages are shown in groups to help this page load more quickly, but each snowman template and print & color page has its own page in the PDF. There are large blank snowman templates, medium blank snowman templates, and cut & color snowmen to print.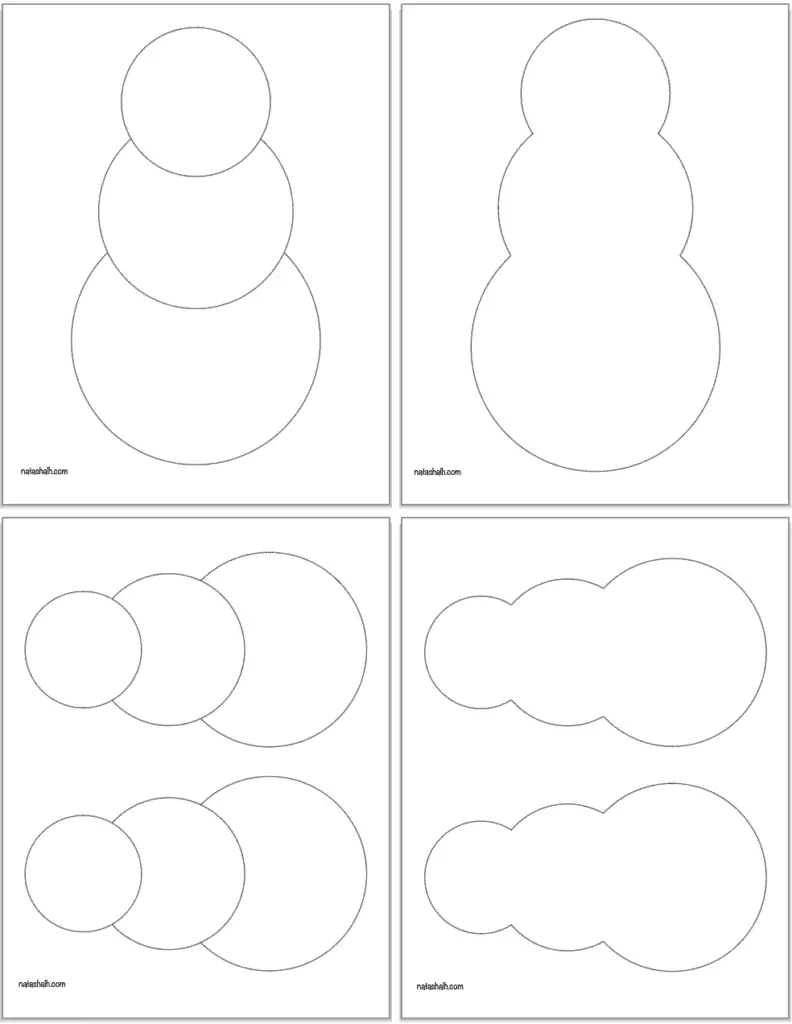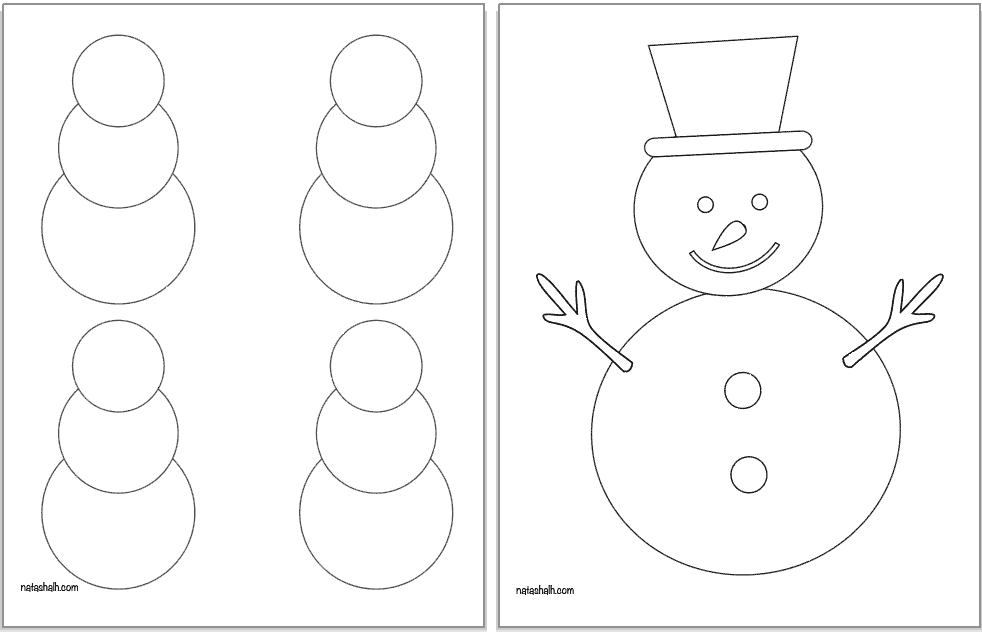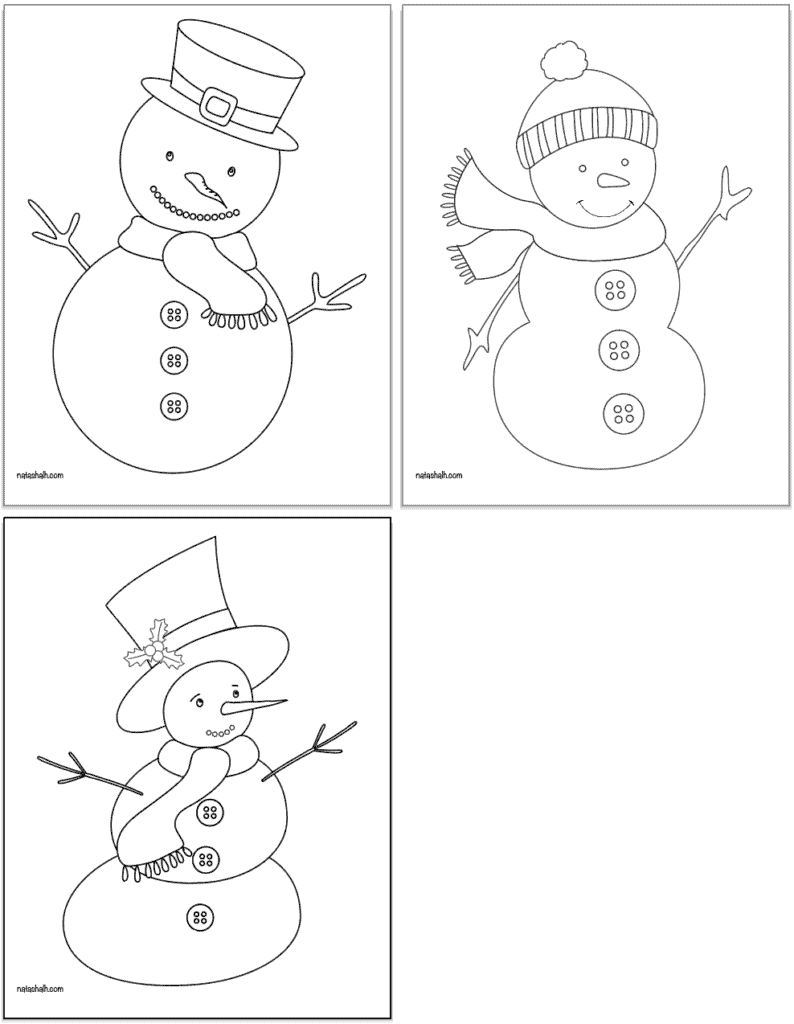 First, a bit of important housekeeping: These snowman outlines, patterns, and coloring pages are all free for personal use.
This means you can print them as many times as you'd like for yourself, your family, your personal classroom, your scout troop, etc. Please do not redistribute the digital files or printouts to others – just send your friends and family to this post so they can download their own copies!
I hope you enjoy using these printable snowman templates! Be sure to check out these additional free printables for winter while you're here:
Winter printables and activities
Need more winter printables and activities to keep your kids busy on a cold day?