These free printable vehicle coloring pages with names are perfect for your vehicle-loving little one. There are fifteen popular vehicles with names in bubble letters to color in so your little one can practice their letters while having fun.
For your littlest learners, make sure to grab these free printable vehicle dot marker coloring pages, too. If your children love construction vehicles, download this free printable construction vehicle bingo while you're here!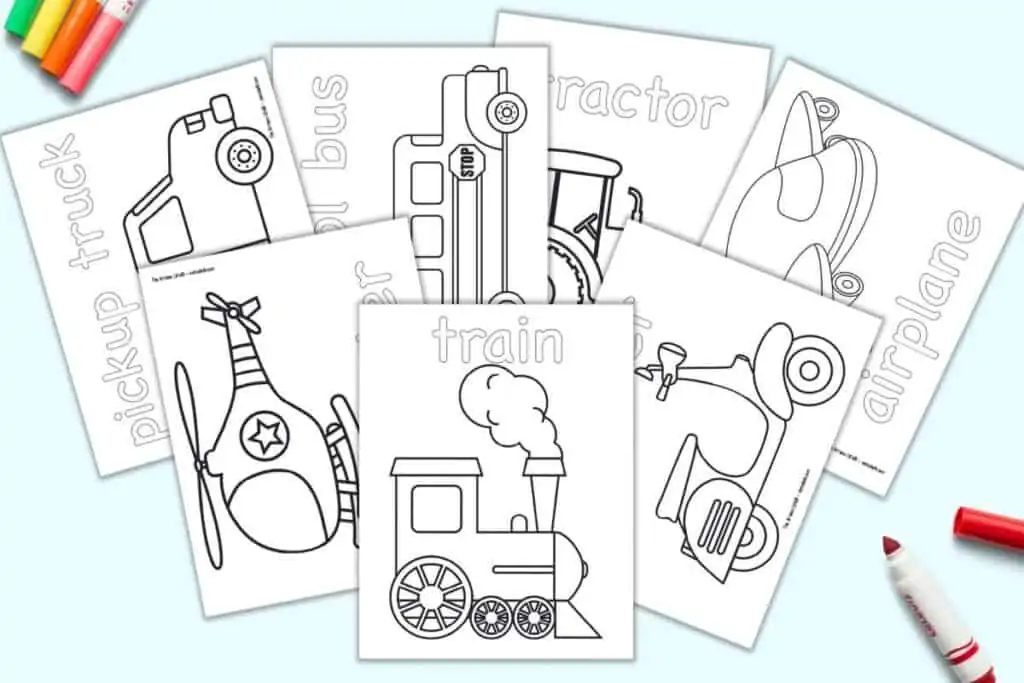 This post includes affiliate links, which means I may earn a commission on purchases made through links at no additional cost to you.
How to print and use vehicle coloring pages
Printing and uses these coloring pages is easy – print them off and hand them over to your eager car/truck/vehicle lover!
I recommend printing the coloring pages on 32 lb bright white paper for the best coloring experience. Remember those yellow, rough coloring pages in coloring books as a child? They're not that fun to color on. This 32 lb paper is smooth and bright for vibrant colors and easy coloring.
You can laminate these coloring pages to make them reusable. Yes – reusable coloring pages! We use Stabilo Woody 3 in 1 pencils to color reusable coloring pages. They're basically a large wax crayon in a wooden pencil format. You can use them instead of a dry erase marker, so they can be used to color laminated coloring pages.
Your can see a laminated page colored with Stabilo crayons in the photo below. The coloring page shown is from this set of free paintable dino coloring sheets.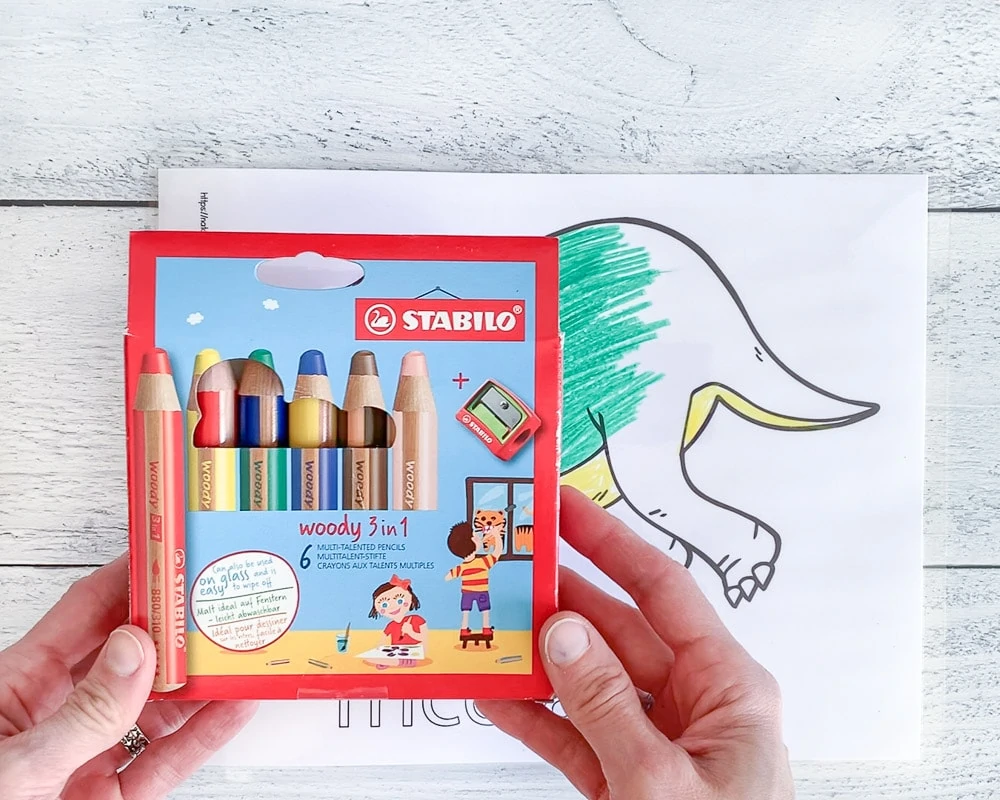 Stabilo Woody pencils are great for coloring on laminated pages with rich, vibrant colors. Reusable coloring pages are amazing – just wipe them down with a very lightly damp towel and the pencil comes right off. Reusable pages are such a timesaver – just print and laminate them once for virtually endless coloring fun. You can even pass them down to another child, share them with someone in your homeschool group, or keep them for your class next year.
Sale
I realize this reusable coloring page business sounds too good to be true. I made a quick video showing the Stabilo Woody pencils in action. (The page used is a triceratops from these dinosaur coloring pages). I demonstrate how you can color back and forth over the same area (it would just erase itself with a dry erase marker) and how vibrant the colors are.
Cleaning the pencil off is easy with a very slightly damp towel. Move to a clean spot on the towel, as needed, and use firm strokes in one direction to clean up quickly and easily.
One downside is that laminating pages means you can't recycle the paper. Dry erase pockets are an alternative. You can use the pockets over and over again with different pages. Do not use page protectors for coloring pages – they aren't sturdy enough and will wrinkle with back and forth coloring.
Sale
Clipco Dry Erase Pocket Sleeves Assorted Colors (6-Pack)
VERSATILITY - This pack of 6 dry erase pocket sleeves or worksheet sleeves are perfect for protecting and reusing student worksheets. Measuring 14...
COLORS - In this pack you will receive 1 blue, 1 yellow, 1 orange, 1 green, 1 red and 1 pink sleeve
HIGH QUALITY - Made with high grade plastic and double sewn edges these worksheet sleeves are made to last. Features a convenient marker pen holder...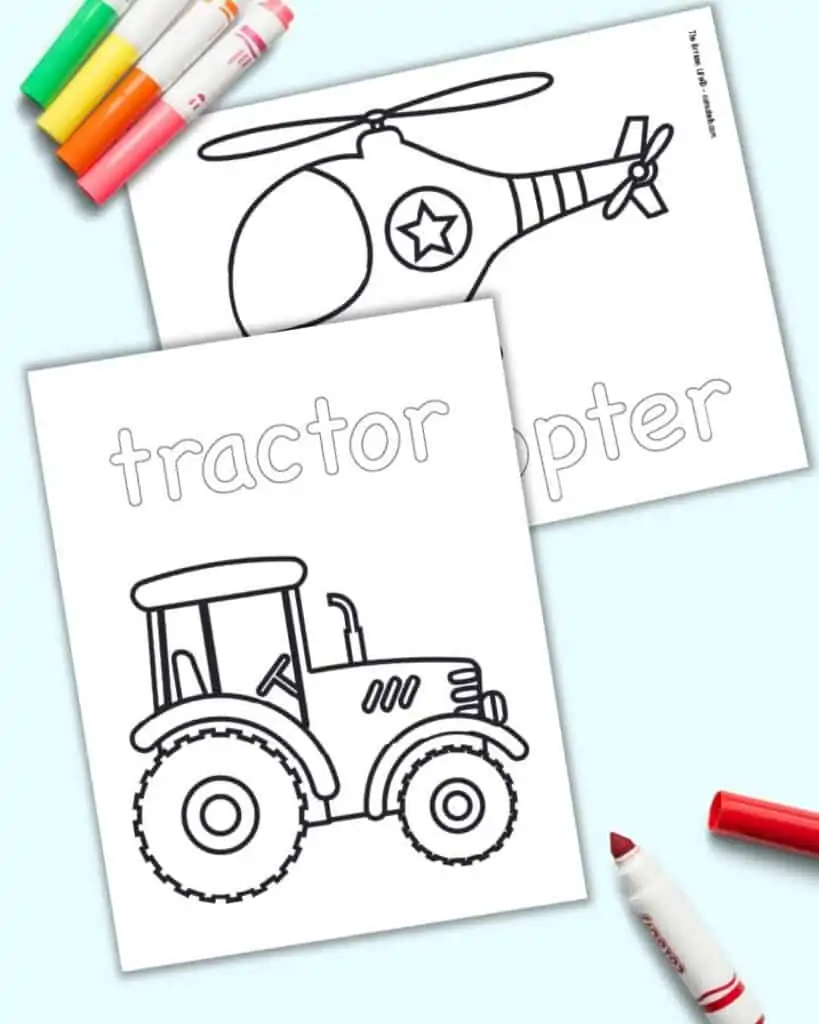 Printable vehicle coloring page PDF download
There are fifteen different vehicles to color. Each page has the vehicle's name in bubble letters for your child to color or trace. Bubble letters are great for "rainbow writing," a technique where your child traces the same word multiple times in different colors. This is fun and reinforces the word.
A note for the parents and teachers who prefer to be specific: the "train" is just the locomotive. I needed that page to be portrait-oriented instead of landscape. Train is a much shorter word that fit the space in a font large enough for little hands to color.
Each vehicle has its own page in the PDF, but the preview images are shown in pairs to help this page load more quickly. Download information is located below the preview images.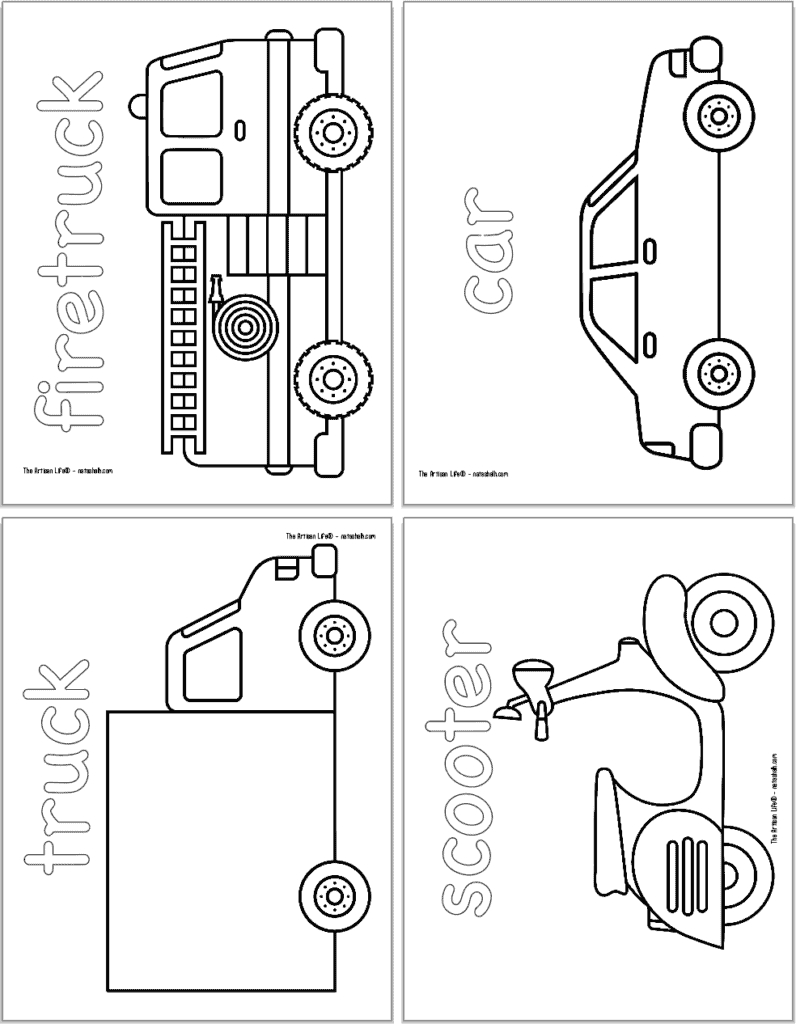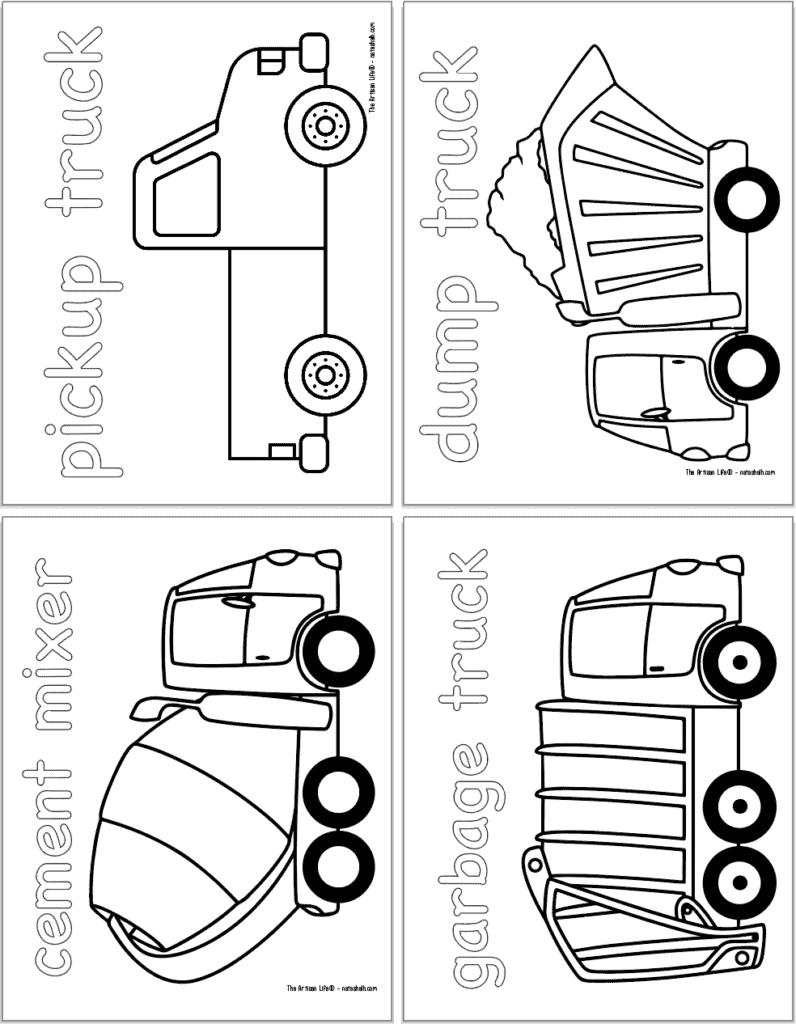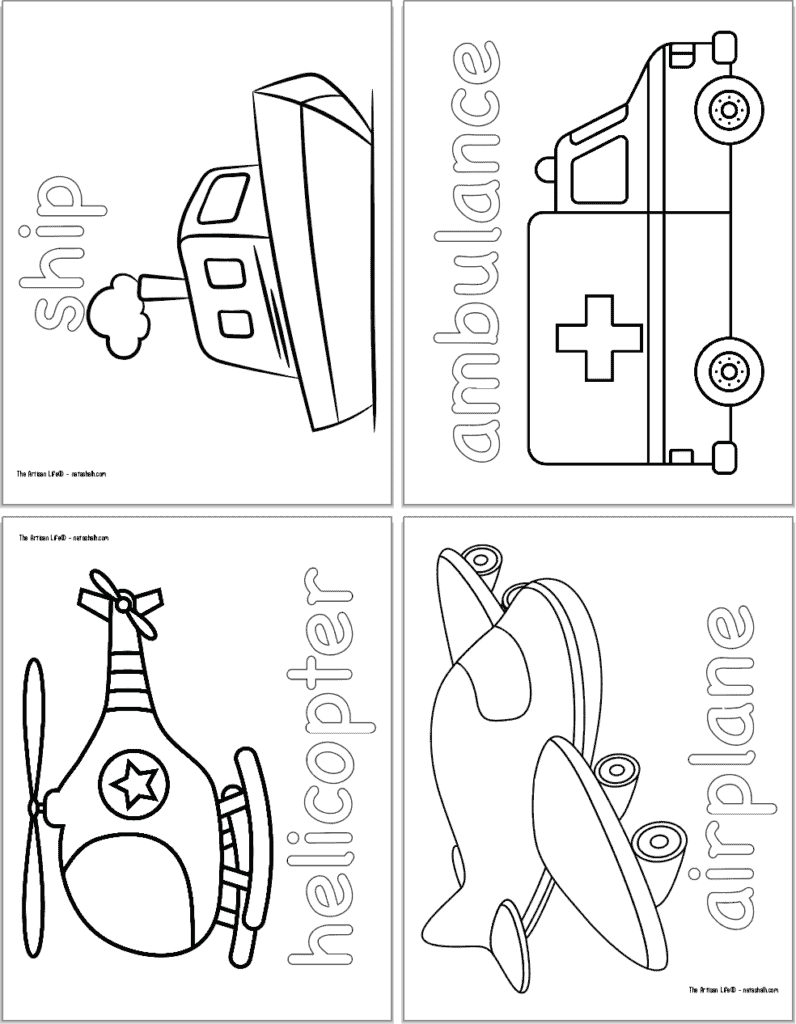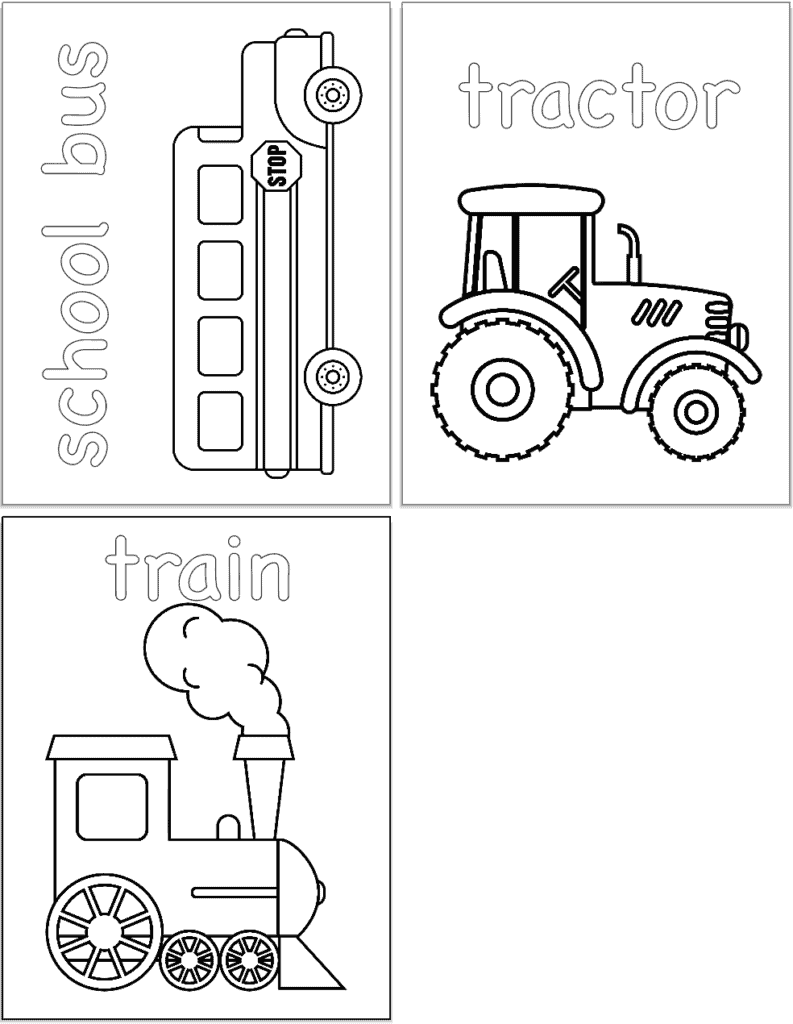 These coloring pages are licensed for personal and classroom use. This includes use with Scouts groups, library activities, therapy clients, etc. as long as you are personally organizing the activity.
I hope your little learner enjoys these transportation themed coloring pages as much as mine does! (She's obsessed with trash trucks, trains, and tractors. ) Be sure to check out these additional free learning resources while you're here:
Preschool Learning Printables
Download these additional free activities to keep your little one busy and learning without tons of prep time.