These free scarecrow coloring pages are a fun, no-prep activity for kids! They're perfect as a part of fall theme, Halloween theme, Thanksgiving theme, or as everyday fun. I hope your family or students enjoy these scarecrow coloring page printables!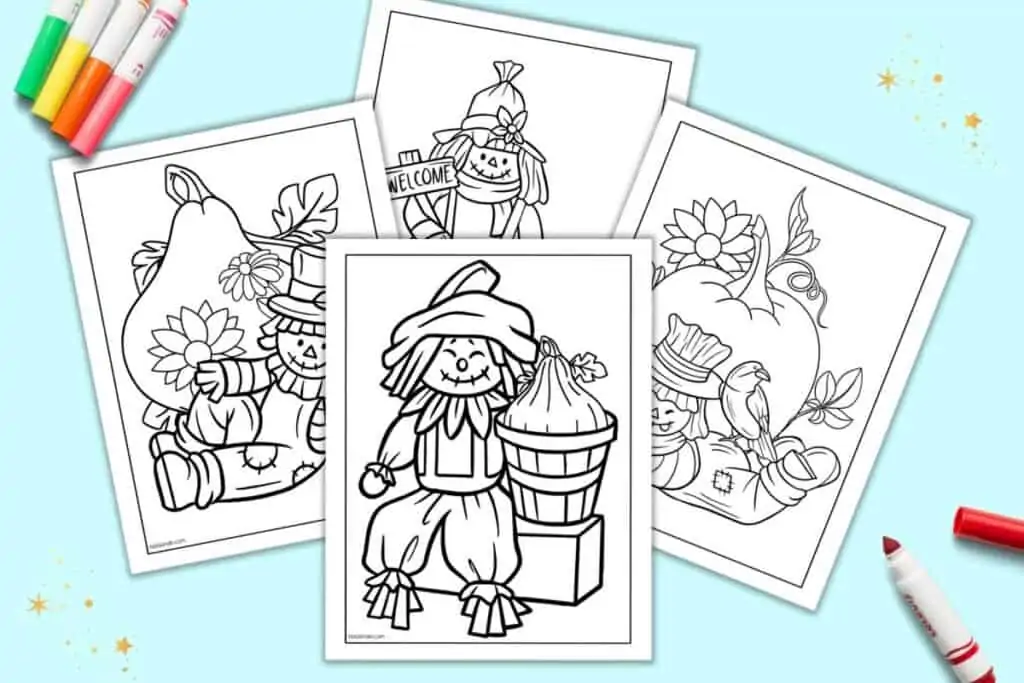 If you love fall, you've come to the right place. Be sure to grab these other fall themed freebies while you're here:
This post may include affiliate links which means I may earn a commission on qualifying purchases at no additional cost to you.
Materials needed for printable scarecrow coloring pages
You can print these coloring pages on any cardstock or paper. However, the super thin, cheapest copy paper isn't very durable. I typically use current favorite inexpensive paper. It's still a bit nicer and brighter than super cheap copy paper, but costs several dollars less than the 32# paper that's my favorite for planners and headband crafts.
Sale
Hammermill Printer Paper, Premium Inkjet & Laser Paper 24 Lb, 8.5 x 11 - 1...
PREMIUM PRINTER PAPER – Hammermill Premium Inkjet & Laser 24lb Printer Paper is a versatile sheet that's perfect for double-sided inkjet or laser...
COLORLOK TECHNOLOGY – This computer paper features ColorLok Technology for colors that are 30% brighter, blacks that are 60% bolder and ink that...
PERFECT FOR PRINTING – This multi-purpose copier paper is designed to run smoothly through all office equipment for professional results when...
It may sound strange, but you can laminate these pages for repeated use. We recently discovered Stabilo Woody 3 in 1 pencils. They're basically a large wax crayon in a wooden pencil format. You can use them instead of a dry erase marker, so they can be used to color laminated coloring pages.
This means you can make reusable coloring pages. What a time saver! Just print and laminate them once. You can also use page protectors, but they're not as durable. Make sure to use heavy duty page protectors if you go this route. This video with dinosaur coloring pages shows how well the Stabilo Woodies color.
My favorite crayons are Honeysticks beeswax crayons. They're made from pure, food grade wax and colorants and they're chunky for little hands. They actually color better than "normal" crayons. I've been adamant about selecting natural, safe crayons whenever possible since there have been numerous crayon recalls in the past few years. The only down side is that Honeysticks do come in a relatively limited color palette. These beeswax crayons have more colors, but are a good choice for preschoolers and older kids because they aren't as chunky as the Honeysticks.
Honeysticks Jumbo Size Crayons For Toddlers and Kids - 100% Pure Beeswax,...
100% PURE BEESWAX AND FOOD GRADE COLORS FOR PEACE OF MIND: Experience the natural goodness of Honeysticks, handmade in New Zealand with pure beeswax...
JUMBO SIZE SO THEY ARE EASY TO GRIP AND HOLD: At Honeysticks, we understand that children develop pencil grip at their own pace. We have developed a...
6 EXCITING COLORS TO STIMULATE CREATIVITY - Your child will love expressing their inner artist with an exciting range of 6 Colors. These chubby...
Our favorite colored pencils are Prismacolor. Even the less expensive student line is more soft and creamy than most other colored pencils. They are a joy to color with and have rich colors that children love.
Our favorite markers for coloring are Crayola Supertips. They come in a lot of colors and wash up pretty well. They ink also lasts much longer than the Crayola "Ultra-Clean Washables" line. (Our Ultra-Clean Washables dried up in just a couple of weeks. It was disappointing.) We did not use markers on the pictured with hat headband.
Sale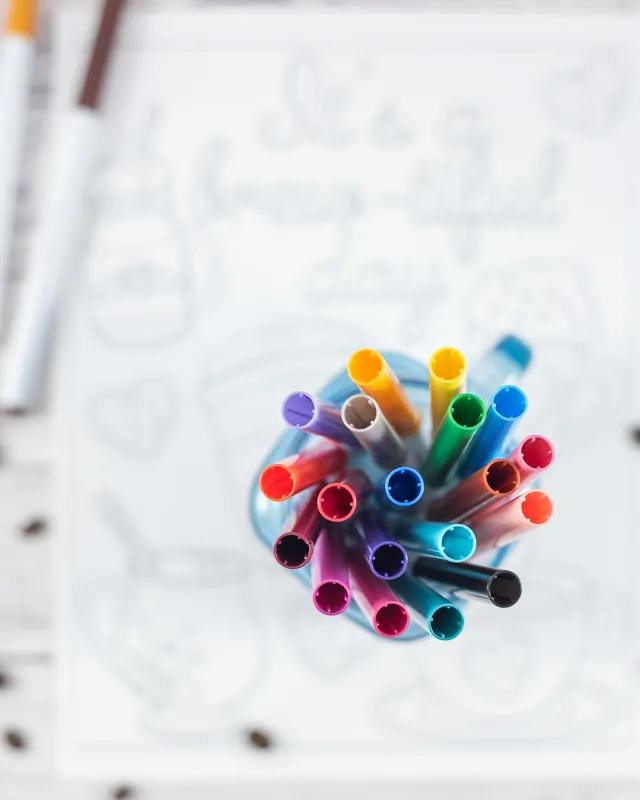 Free printable scarecrow coloring pages
Let's take a quick look at the coloring pages. They are shown in groups to help this page load more quickly, but each scarecrow has its own page in the PDF.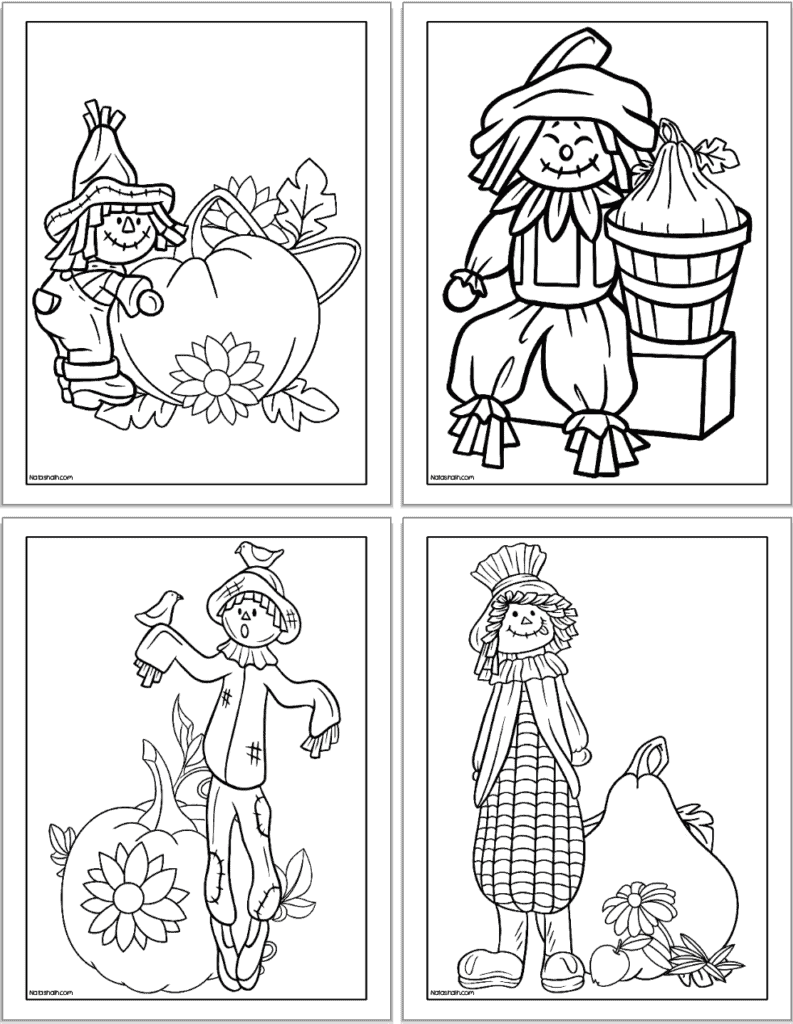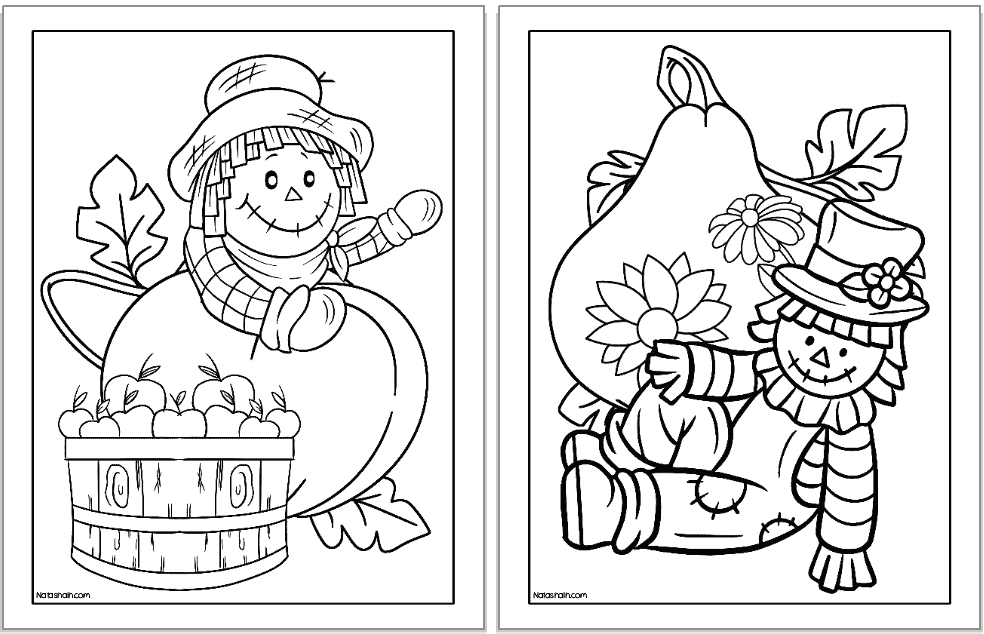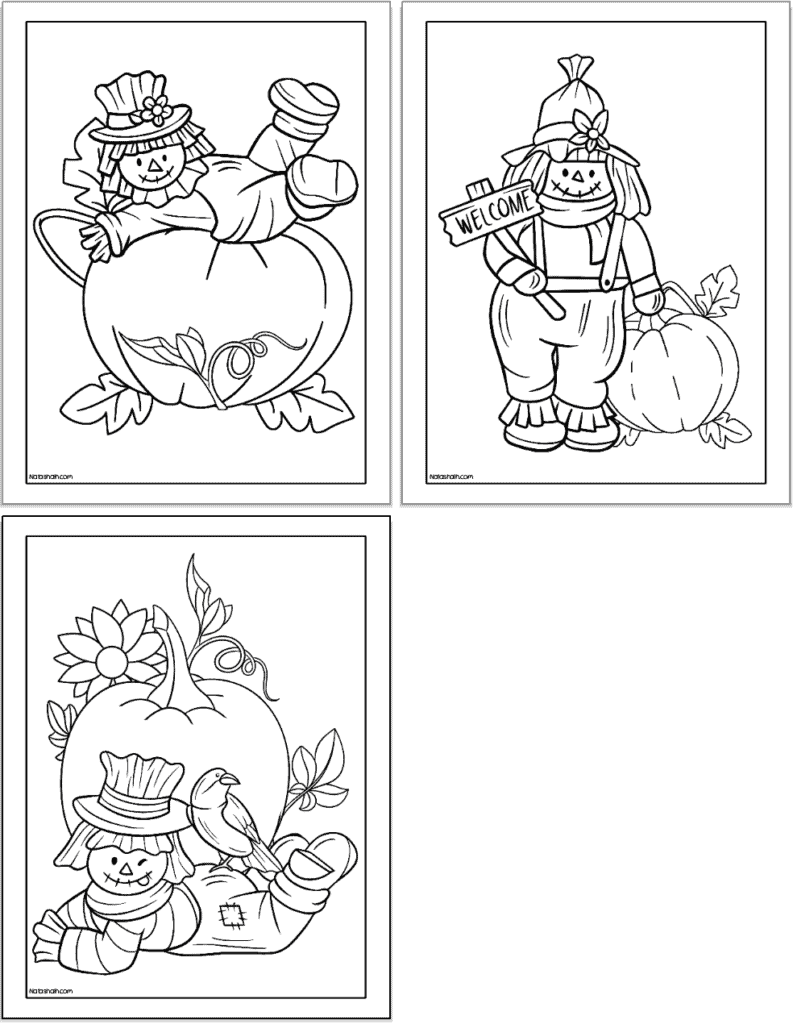 These scarecrow coloring pages are available for personal and single classroom use. You are not licensed to redistribute the files to other parents/teachers for use with their children/students. Instead, please refer them to this page so they can download their own copy.
If you agree to this license, you may click below:

I hope you and your little learner enjoy these scarecrow coloring sheets! Make sure to grab these additional fall-themed freebies while you're here:
Fall Printables for Kids & Families
Keep your kids busy and learning with these free printables for fall! Activities include preschool printables, word searches, fall bingo, and more.