This collection of free pumpkin outline printables has so many shapes and sizes to chose from! Get free pumpkin printables from 1″ up to 8″ for all your decorating and crafting needs.
As soon as I shared these printable bat templates, I knew I had to create pumpkins, too! Y'all know me – I can't make just one or two printables. I couldn't decide what shape or size of pumpkin to create, so I made three different pumpkins in eight sizes each for a total of 24 printable pumpkin outlines. The largest pumpkin is 8″ tall by 10″ wide and the smallest are just 1″.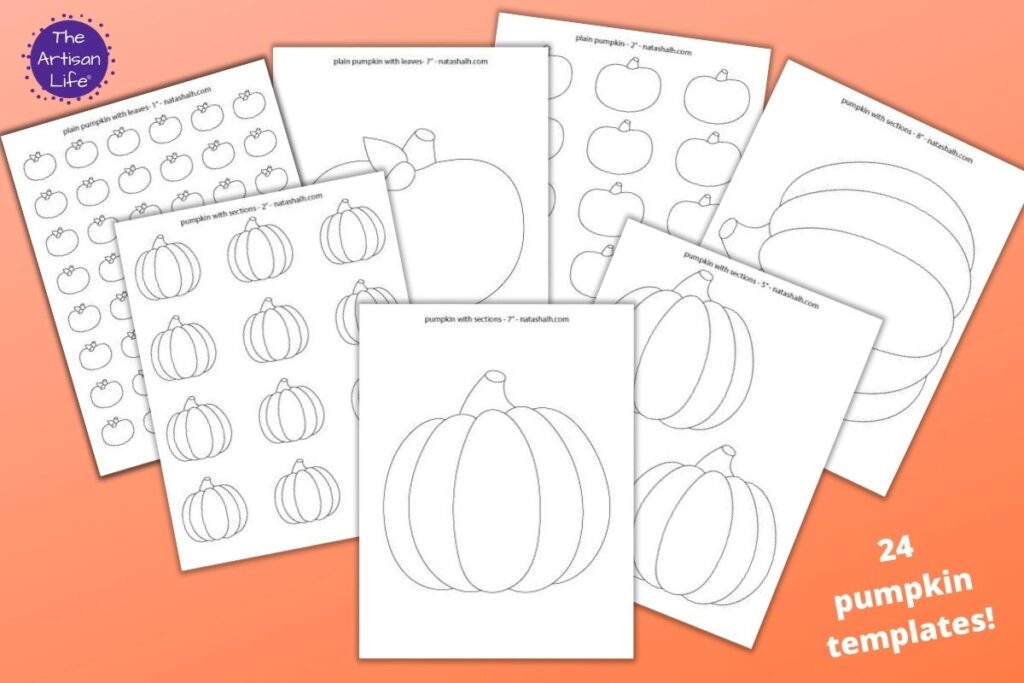 This post includes affiliate links, which means I may earn a small commission on purchases made through links at no additional cost to you.
Printable pumpkin craft ideas
Print your pumpkins on orange cardstock, cut them out, and string them up as garland or ornaments.
Print the pumpkins on plain paper to use as coloring pages.
Use the pumpkins as templates and trace them onto craft foam for outdoor decorations.
Use the pumpkins as patterns to cut out felt for ornaments, decorations, or for your felt story board.
Print a large pumpkin outline and use it as an activity mat for your toddler or preschooler to practice their fine motor skills with pompoms and tongs.
My toddler loves using pompoms and tongs. More students are starting school with poor fine motor skills now than ever before. These children are unable to hold a pencil correctly or use scissors, for example. Work with tongs and small objects, like pompoms, can help your child develop these important fine motor skills!
Tip: The keeper bar on tongs can easily slide down and frustrate your child. I used a couple pairs of pliers to twist it open and remove it to save my daughter aggravation!
You can also turn a pompom & tong activity into color recognition practice. Demonstrate placing only orange pompoms on the pumpkin outline and either green or brown on the stem.
Free printable pumpkin outlines
These pumpkin templates are free for your personal use.
This means you are welcome to print and use them in your own home or classroom, with your scout troop, etc. You are not licensed to redistribute the digital files or printouts to others. Please just refer your friends and coworkers to this page so they can download their own copy!
Please do NOT download the low resolution images. Keep scrolling past the previews for download information. All of the pumpkins are contained in one handy, free file available below the previews. Look for the row of purple arrows pointing the way.
The previews are shown in groups, but each pumpkin size has its own pages in the PDF.
Small pumpkin outlines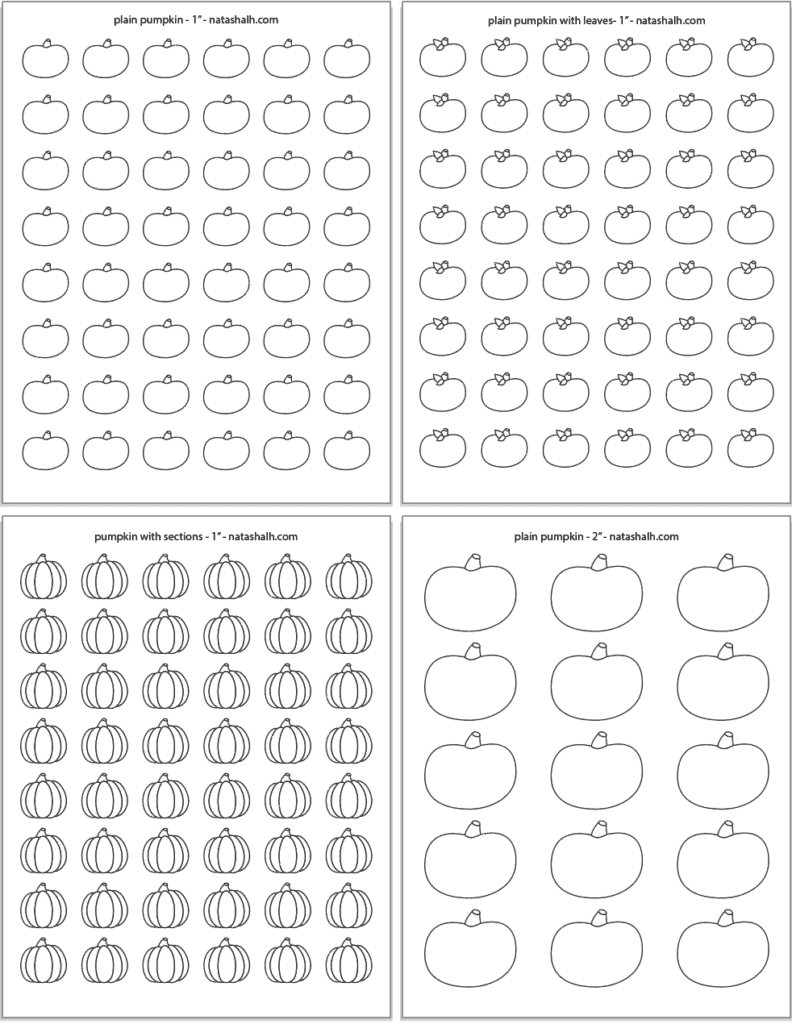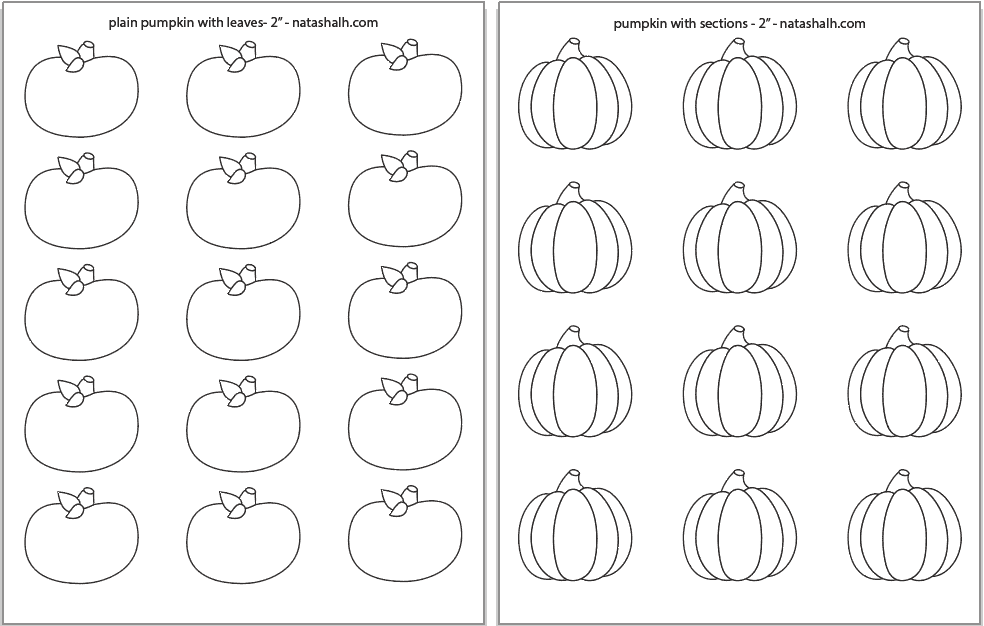 Remember to keep scrolling to the row of purple arrows for your download!
Medium pumpkin printables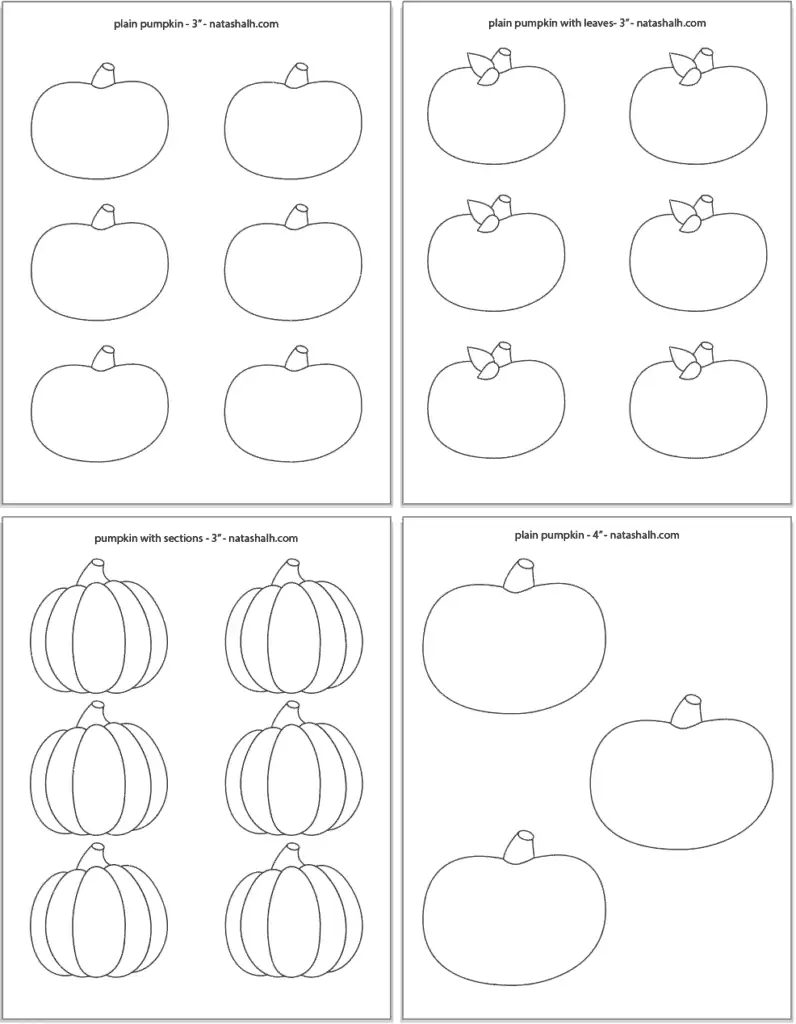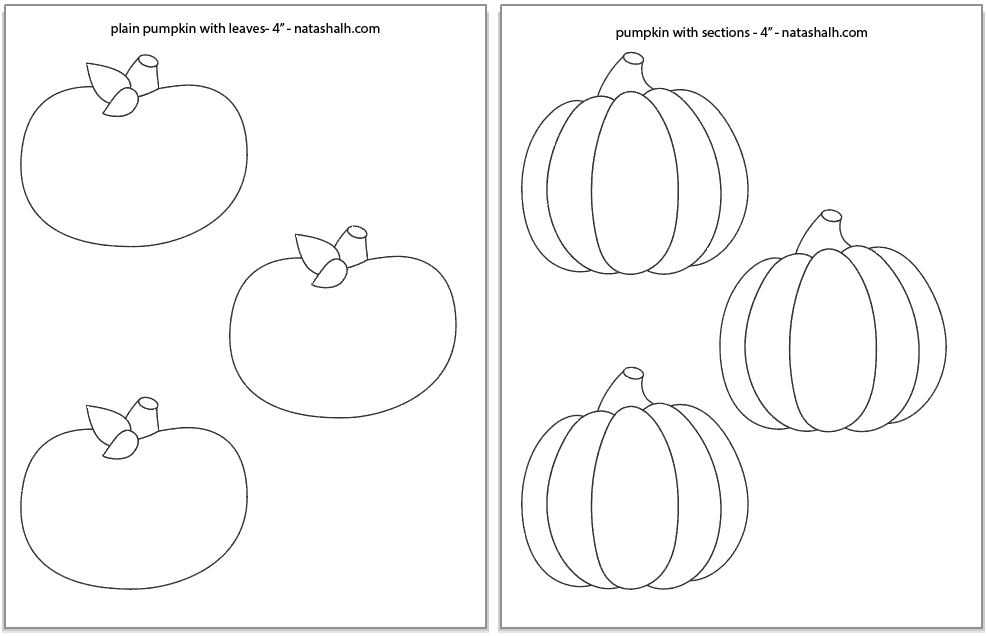 Keep scrolling to the purple arrows for the PDF!
Large pumpkin outlines & pumpkin stencils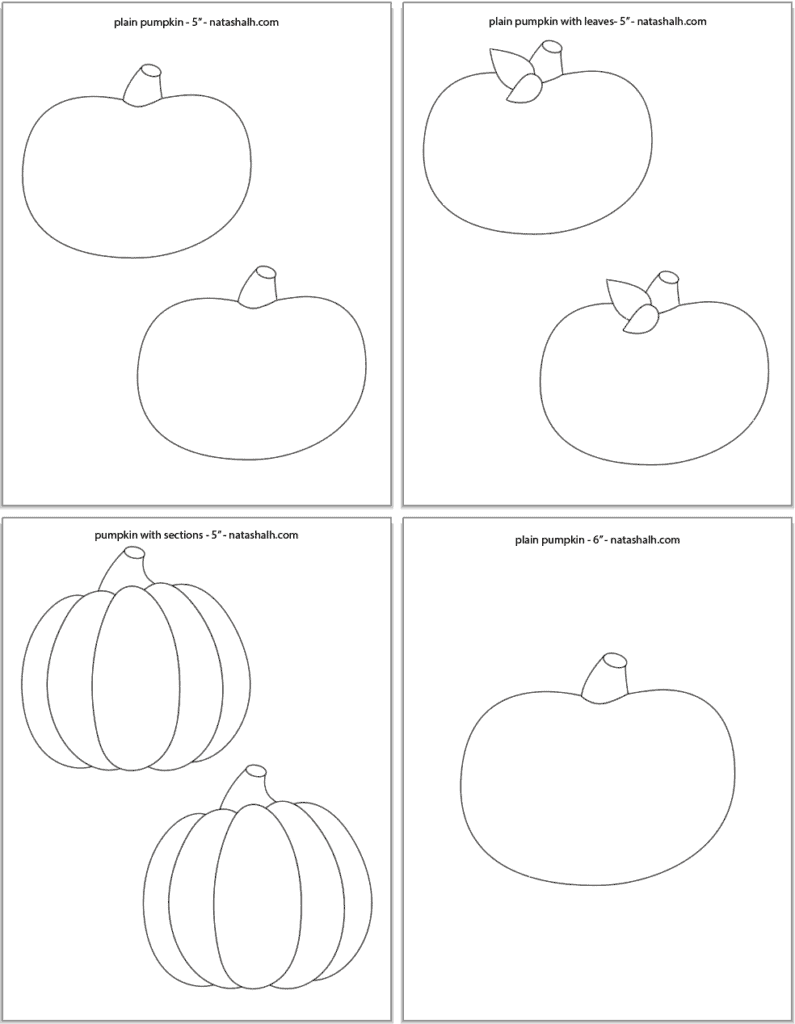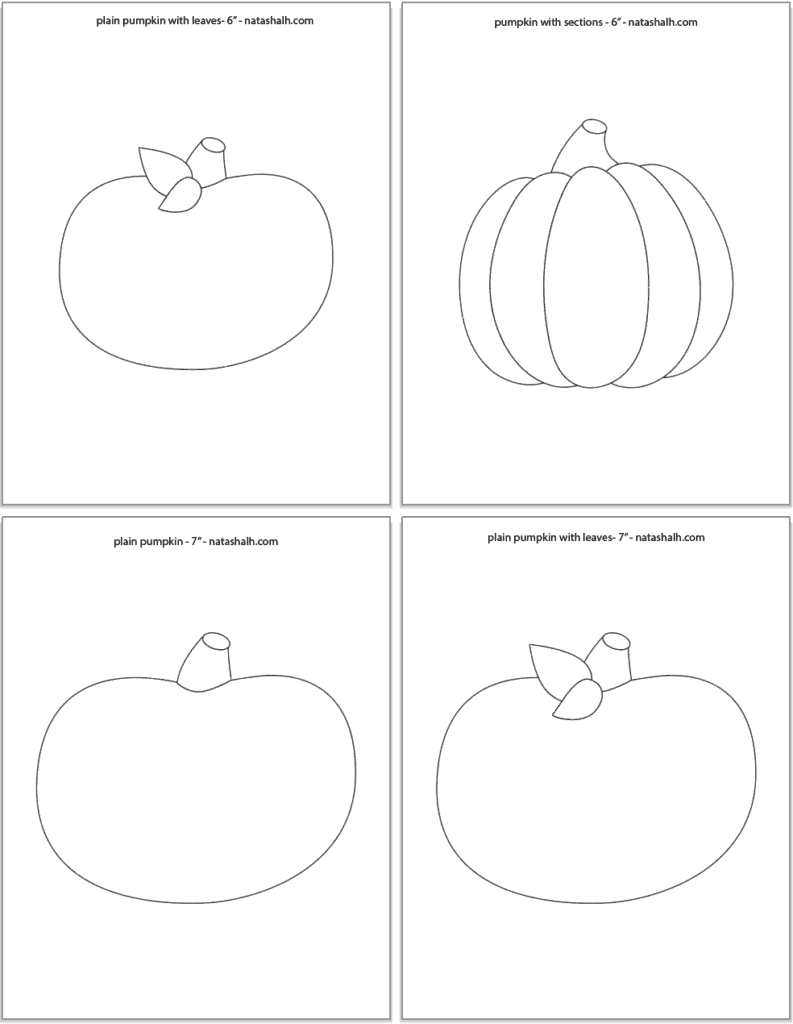 Pumpkin template download area
More free printables for Halloween
I hope you enjoy using these pumpkin templates! Make sure to check out these additional free printables for Halloween:
Halloween Printables
If you're looking for Halloween printables, you've come to the right place! Get crafting templates, printable games, Halloween bingo, coloring pages, and more.