Want to try digital journaling or note-taking without dropping a lot of cash? Grab your free printable Halloween themed tabbed digital notebook today! This portrait-mode digital notebook has five hyperlinked sections and a spooky pumpkin patch cover that's perfect for your October notes and plans. I hope you enjoy!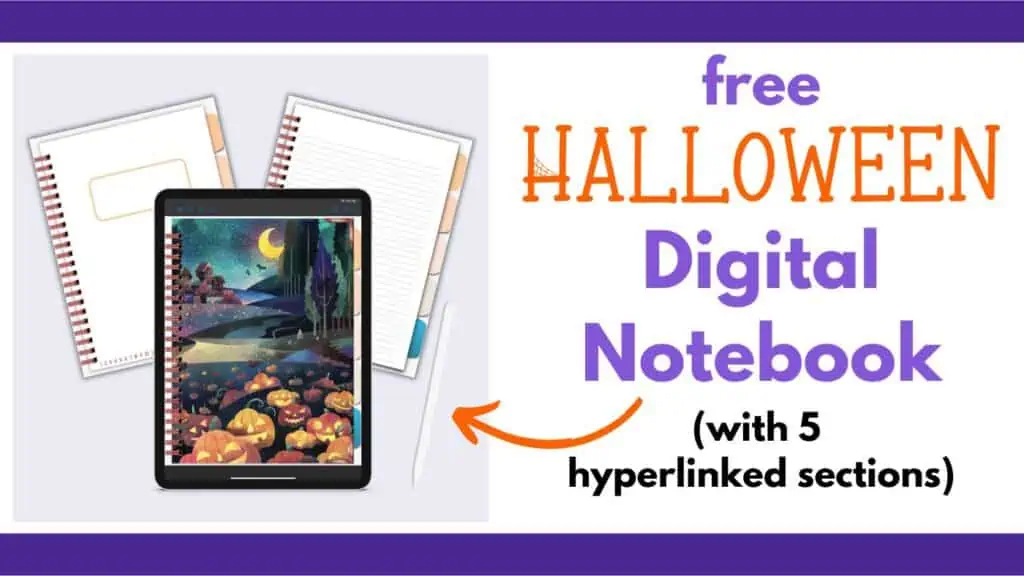 Looking for a digital notebook you can use all year? Make sure to discover this set of boho neutral digital notebooks with stickers!
How to use a digital notebook
Digital planning and note-taking isn't difficult, but there are a couple of steps to get your planner onto your tablet.
You will need:
A compatible tablet
A stylus (such as the Apple Pencil)
A planning App. Goodnotes and Noteshelf are the most popular
Your digital notebook (look for the row of purple arrows lower down in the post)
How to import a digital notebook into Goodnotes
After downloading the PDF file, the planner will open in the Safari browser of your iPad.
Click on the Share button on the top right corner.
You might have to scroll and select copy to Goodnotes.
In Goodnotes, choose a location and click the import as a new document button.
How to use the Goodnotes app
Sometimes people have trouble and aren't able to get the hyperlinked tabs to click when they use Goodnotes.
How to use hyperlinked tabs in Goodnotes
For the tabs to work, you need to be in the Read-Only Mode in Goodnotes. You should see an icon of a pencil with a line through it.
This mode lets you navigate through your pages easily.
All other inputs, like the pen/stylus, are blocked when this mode is active.
How to write on your digital panner in Goodnotes
To be able to write on your planner, you need to deselect the Read-Only Mode in Goodnotes. You should see an icon that looks like a pencil drawing a loop.
You can use the writing tools like the pen and highlighter in this mode.
Pin this infographic to your planner board now to make sure you remember how to use your digital planner: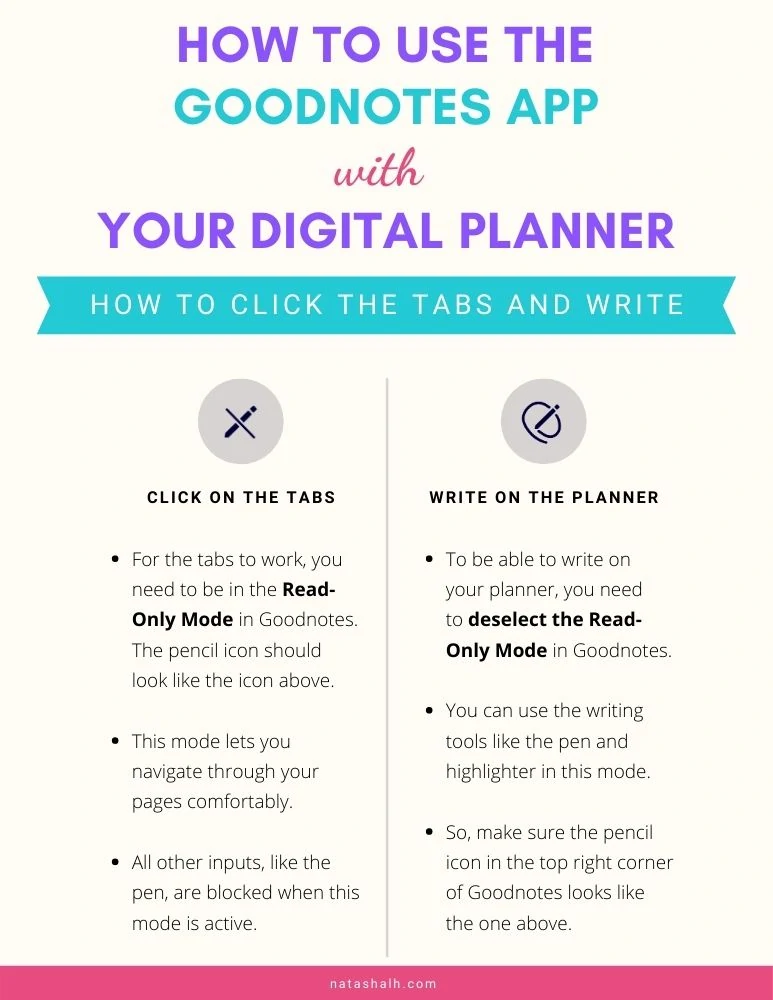 A video is worth a million words when it comes to importing and using your digital planner.
In the video below, my digital planner mentor Michelle from Secret Owl Society shows you how to use a digital planner, including how to import the PDF into your app:
Free digital notebook for October
Alright, let's check out your new digital notebook! It has cute rose gold coils, five hyperlinked tabs, front and back covers, and numbered/hyperlinked pages within each tab.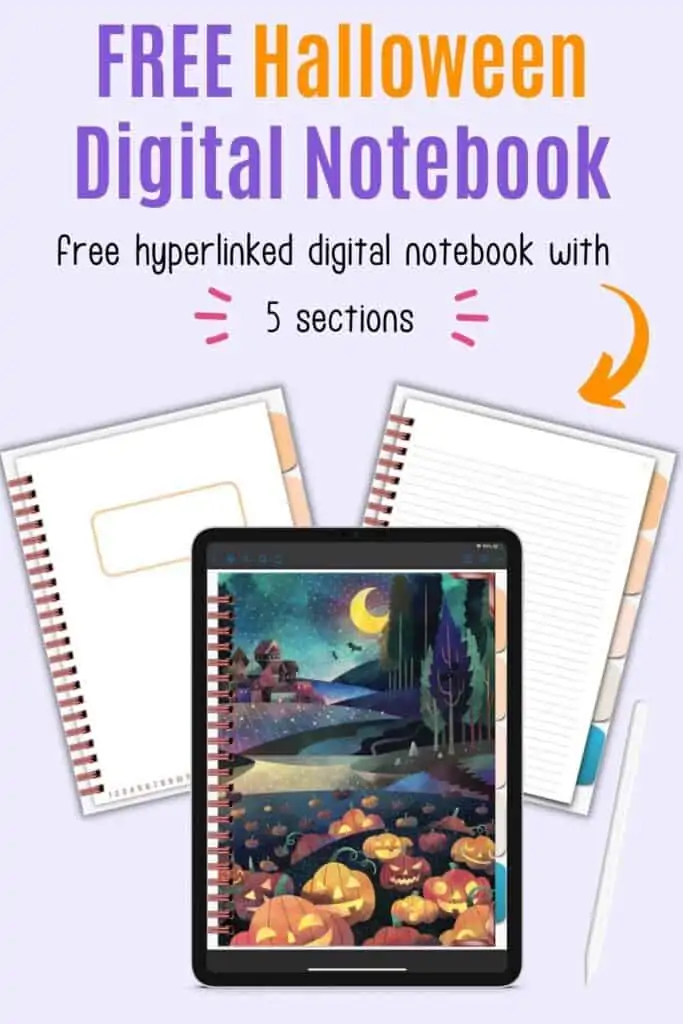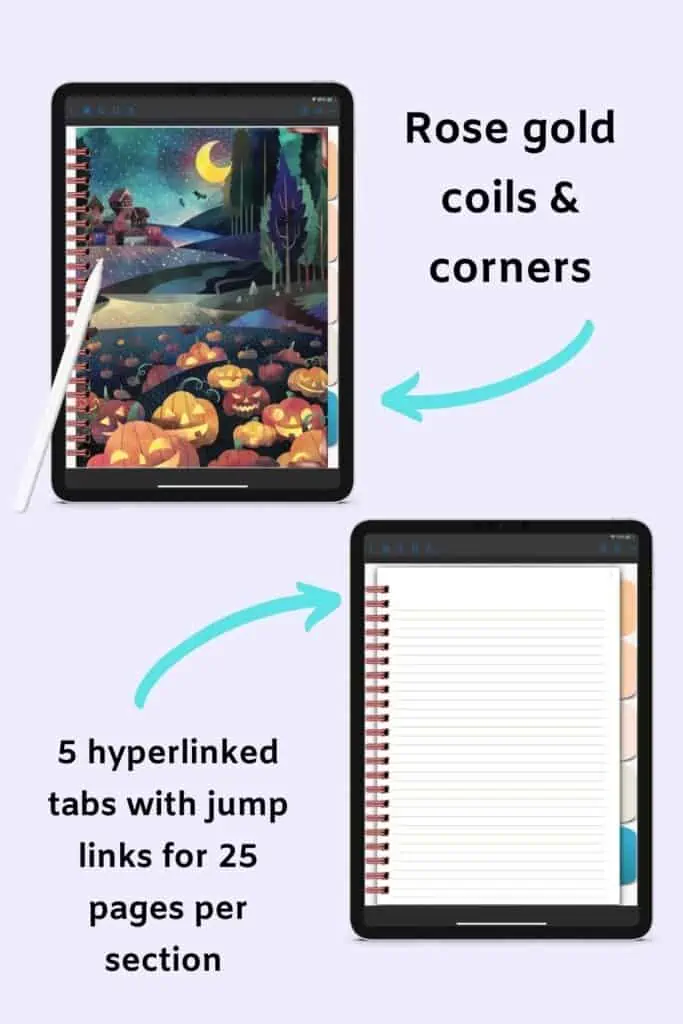 This digital notebook is for personal use only. Even though you're getting it for free, you are not licensed to share the file with others. Instead of sending them the PDF, please send your friends to this blog post so they can download their own copy.
If you agree to this license, you may click below:

Although the planner printables linked below are not hyperlinked PDF documents, you can import them into your digital planner to personalize your digital planning experience:
Planner & Journal Printables
Looking for more planner and journal printables? Check out these freebies on The Artisan Life!