This post may include affiliate links, which means I may make a commission on purchases made through these links at no additional cost to you.
I absolutely love warm fall scents, so I decided to put together a roundup of sugar scrub recipes for fall. There are a gazillion pumpkin pie spice sugar scrub recipes out there – I looked long and hard to find a few different ones to share! I hope you enjoy this round up of sugar scrub recipes for fall!
Sugar scrubs are so perfect for cooler, dryer fall weather because they help nourish and condition your skin by gently exfoliating and hydrating. Making your own sugar scrubs is so easy – most can be mixed up in just 5 or 10 minutes! They also make fantastic gifts, particularly if you use a quilted glass jar and make cute labels.
I have to give a shout out to my own cinnamon latte sugar scrub recipe. This one was a favorite at home for months! It is so rich and nourishing and even my husband liked the scent!
This orange clove sugar scrub from Dear Crissy combines two of my favorite fall/winter scents.
Happiness is Homemade always has delicious looking sugar scrub recipes and this spiced apple cider sugar scrub is no exception.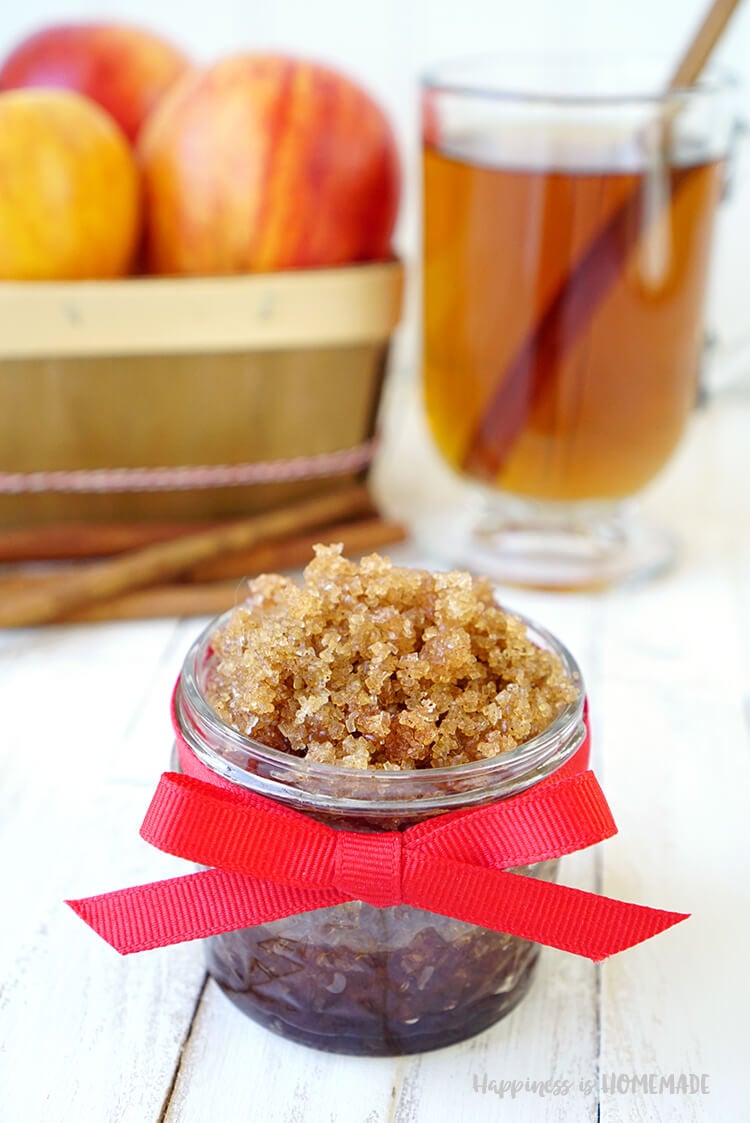 The cranberry orange sugar scrub from Suburbia Unwrapped looks like another delicious combination.
Doesn't the picture of this vanilla pumpkin sugar scrub from Simply Stacey make you want to make up a batch ASAP? It looks so warm and inviting!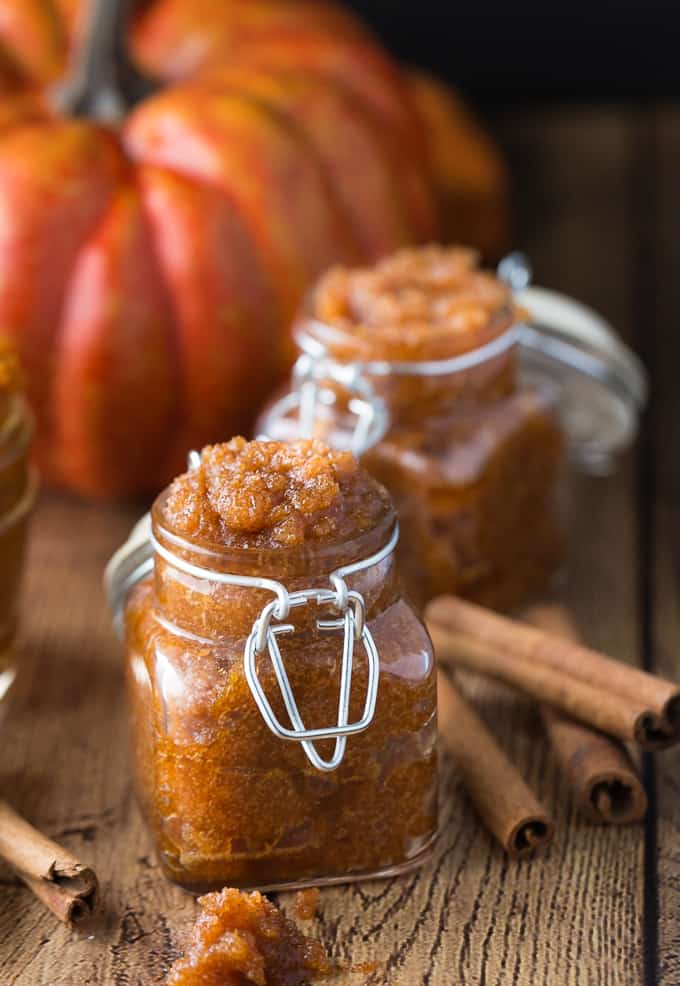 We all know that one person who really loves candy corn and thinks it's delicious. This candy corn sugar scrub from This Worthey Life would be the perfect gift for them.
This chocolate sugar scrub from The Idea Room looks like a great way to get your Halloween candy fix if candy corn just isn't your thing.
I always try really hard to not feature the same blogger more than once in the same roundup, but I just couldn't resist this maple pumpkin sugar scrub also from Dear Crissy.
This coffee sugar scrub from A Pumpkin & a Princess reminds me of holding a warm cup of coffee on a cool November morning last fall.
I hope you enjoyed this relatively pumpkin-free sugar scrub recipes for fall roundup!
What scents or flavors to you associate most with fall?
Please note that all images in this post are the property of their respective owners.
SaveSaveSaveSave
Natasha is a former classroom teacher turned WAHM. She also is a registered yoga teacher and certified life coach. She shares her passion for education with craft tutorials and free printables. She also shares her experience moving through grief after losing a parent and passion for positive parenting. Learn more about Natasha and where she's been featured.