This free printable summer schedule is a great way to stay organized during summer break. It's perfect for keeping track of your family's various activities and helps your younger kids know what to expect with their daily routine during long summer days. This daily summer schedule is available with a "reward" option and without the reward chart option. I hope you enjoy the free printables!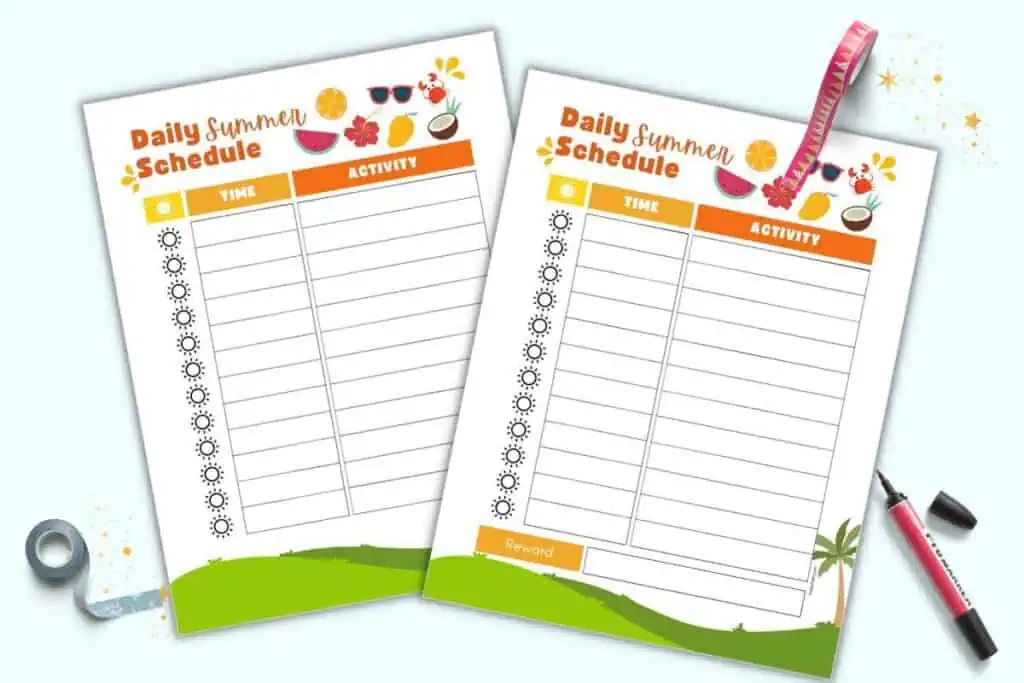 This post may include affiliate links which means I may earn a commission on qualifying purchases at no additional cost to you.
Staying organized during the summer months can be a challenge. It's easy to suddenly find that the whole summer slipped past you without actually doing any of the fun activity ideas you had in mind! This printable can help with your daily summer routine, including your bedtime routine and screen time intentions. If you need ideas for summer fun, be sure to grab your free printable summer bucket lists in this post.
These pages are designed with elementary and middle school aged children in mind. If you have a preschooler or kindergartener who isn't reading yet, you may prefer a visual schedule with routine cards. Be sure to check out my SPLASH system visual scheduler for toddlers and preschoolers!
Many children are especially sensitive to changes in routine. Most younger children thrive with a predictable routine and can become stressed out and afraid when they don't know what to expect next. This can lead to crying, nagging, whining, clinging, etc. In short, not a fun time for anyone.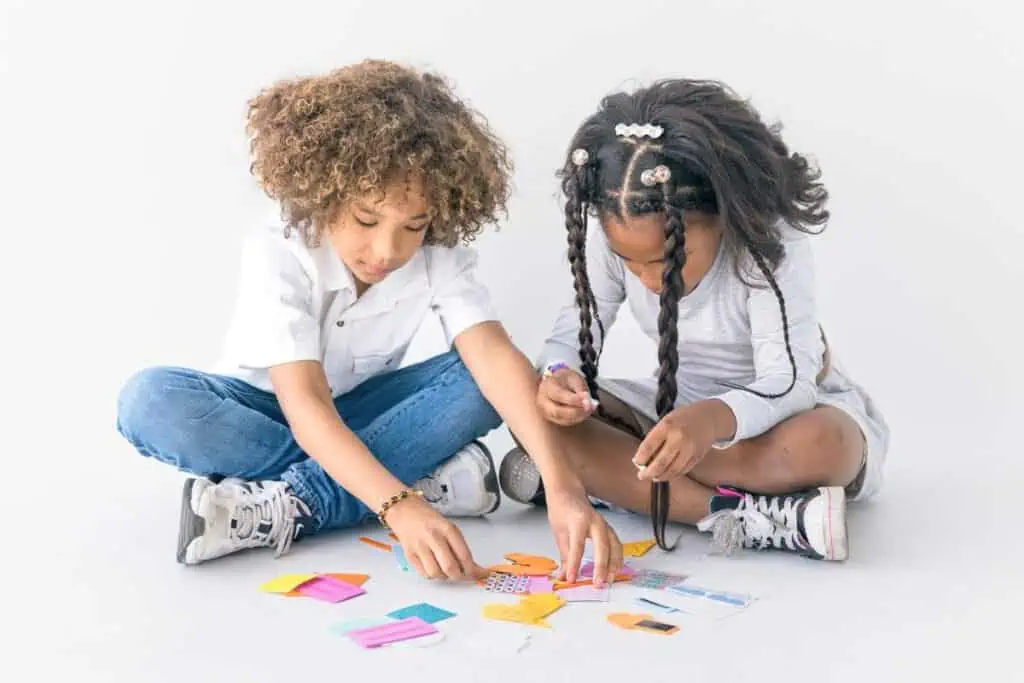 This doesn't mean you have to micromanage and plan every minute of every day, but having a framework weekly schedule you adhere to can help your children thrive. This printable schedule is an excellent way to set up a general weekly summer schedule so your family can develop a flexible routine that keeps everyone happy during the lazy days of summer.
Although it can be tempting to stay up late during long summer days, it's important to mostly stick to your children's sleep schedules most of the time.
Getting too little sleep is too easy this time of year. Where we live it's still a little light after 9 pm in June and the birds start singing shortly after 5 am! Blackout curtains have helped all of us get adequate sleep during this very bright time. We've had great luck with these curtains from Amazon:
WONTEX 100% White Blackout Curtains for Bedroom 42 x 84 inches Long -...
Our Total Blackout Curtains are Sold in Pairs: You will receive white curtain panels. Each panel measures 42 by 84 inches long, both panels have a...
OUR CURTAINS WILL MAKE YOUR ROOM PITCH BLACK DURING THE DAY: Crafted from 3-layer lined blackout polyester weighted fabric, our heavy and thick...
REDUCE ENERGY USAGE WITH THESE THERMAL INSULATING CURTAINS: WONTEX bedroom and living room thermal curtains are an energy saving barrier. They retain...
Summer learning loss, also known as the summer learning slide, is real. The good news is that it's easy to prevent in just 15 – 20 minutes a day!
Use this daily schedule template to help remind you to work educational activities into your summer plans. These don't need to be formal sit down worksheets. Reading aloud for 15 minutes, engaging in creative free play, and playing board games are all different ways to prevent summer learning loss.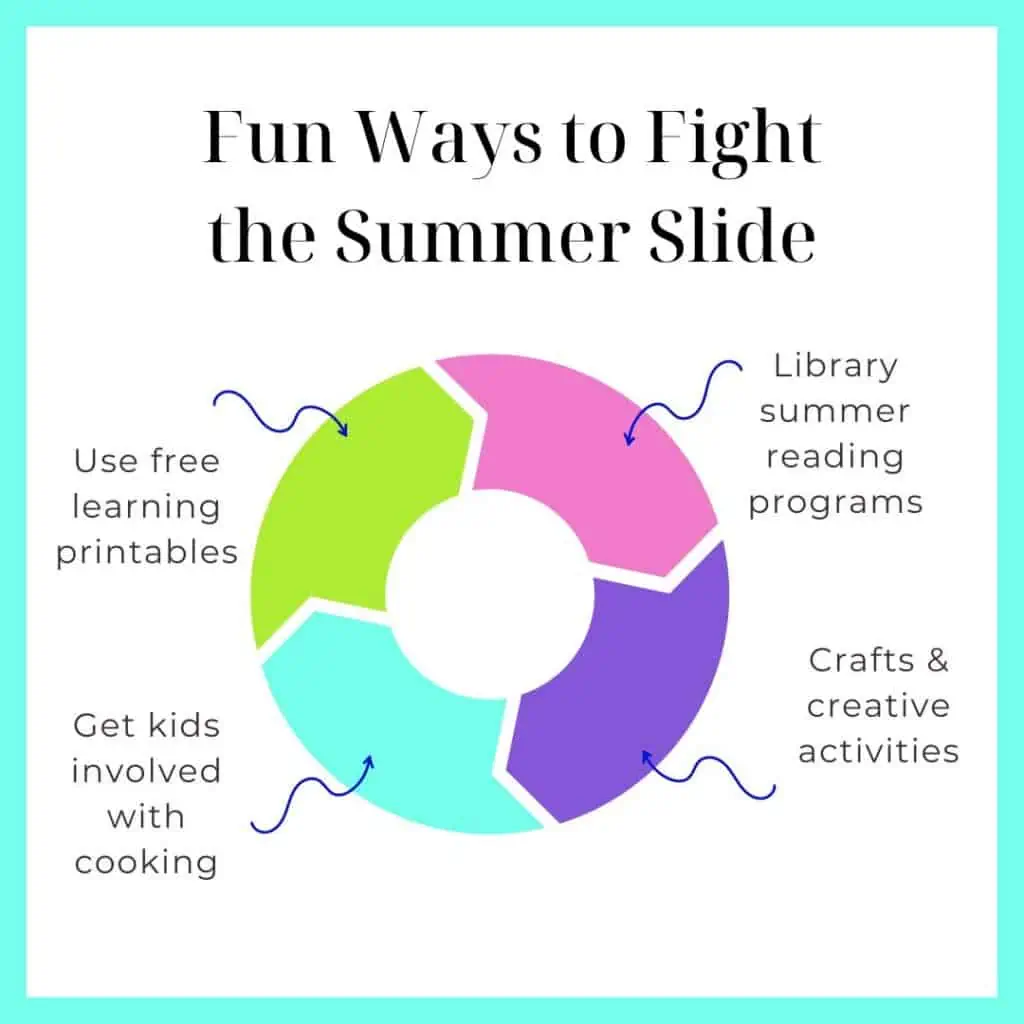 The perfect summer schedule?
There is no one set in stone best summer schedule. It will depend on your children and your personal routine. Your summer doesn't need to be non stop go, go, go. Make sure to plan in some quiet time and unstructured time for child-led outdoor activities.
This printable summer schedule allows you to keep tabs on important daily tasks, like making the bed and brushing teeth, while also making time for fun things and sports activities that need to be attended at a specific time.
One way to schedule your activities is by picking theme days. This printable is a daily schedule, not a weekly schedule, but you can still incorporate themed activities. In the "time" spot on the printable, make sure you mark the day of the week instead of the time of day.
You can hold a family meeting to see what everyone is interested in, but here are a few different ideas to get you started:
Maker Monday – Make a craft or do another creative activity
Trip Tuesday – Take a trip to a local park, museum, library, etc.
Water Wednesday – Play with squirt guns or water balloons, make a slip and slide, etc.
Thoughtful Thursday – Take time to do something kind. Visit shelter pets or the elderly, walk a neighbors dog, etc.
Friendship Friday – Plan a meetup with friends so your children have play time with other kids.
Swimming Saturday – Go to the pool, local lake, water park, etc.
Sunday Funday – Do something fun and random like have a picnic or a backyard movie night. Let this day be a more more spontaneous and relaxed.
This printable includes two versions: one that can do double duty as a reward chart and one that's just for planning summer activities. Both versions have spots to record the activity, time, and check the activity off once complete.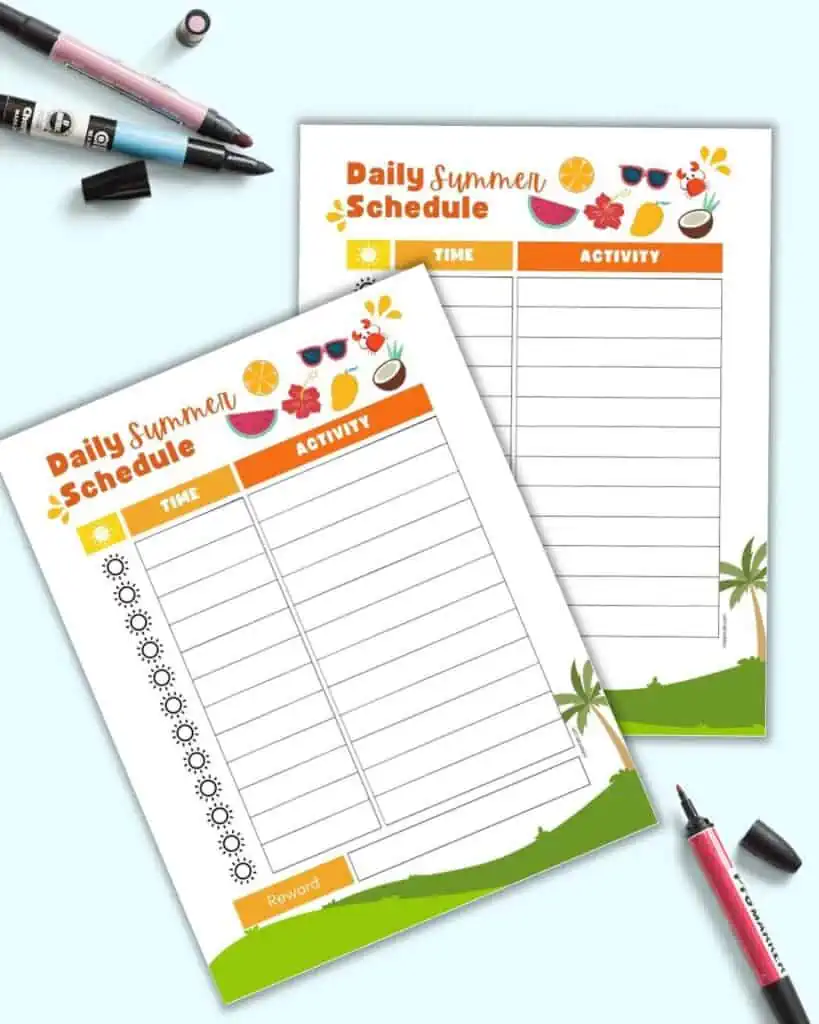 Making your printable kids' summer schedule reusable
You do not need to use time and energy printing a new sheet for each week. Make your printable schedule reusable!
You can laminate the page, but it's even quicker and easier to slide it into a heavy duty page protector or dry erase pocket. Fill in each week's schedule with a dry-erase marker (or wet erase marker), then wipe relevant areas clean for next week.
​Free summer weekly planner digital download area
Like other free printables here on The Artisan Life, these are licensed for personal use and single classroom use. This includes use with therapy clients and summer camps.
I hope your whole family enjoys a super summer schedule with these free printables. Be sure to click over to the posts below for more great ideas and free printables to keep your children busy and learning this summer:
Free summer printables
If you're looking for budget-friendly ways to keep your kids happy, busy, and learning without screen time, you've come to the right place! Be sure to check out some of the most popular free printables for kids here on The Artisan Life: