These free printable triangle templates are perfect for crafts and math activities!
I love sharing printable shape patterns. Today's post features a variety of printable triangles that range in size from 1″ up to 10″ triangle template! And, because I was just having too much fun making triangles to quit, I also made a triangle worksheet for preschoolers. I hope you enjoy!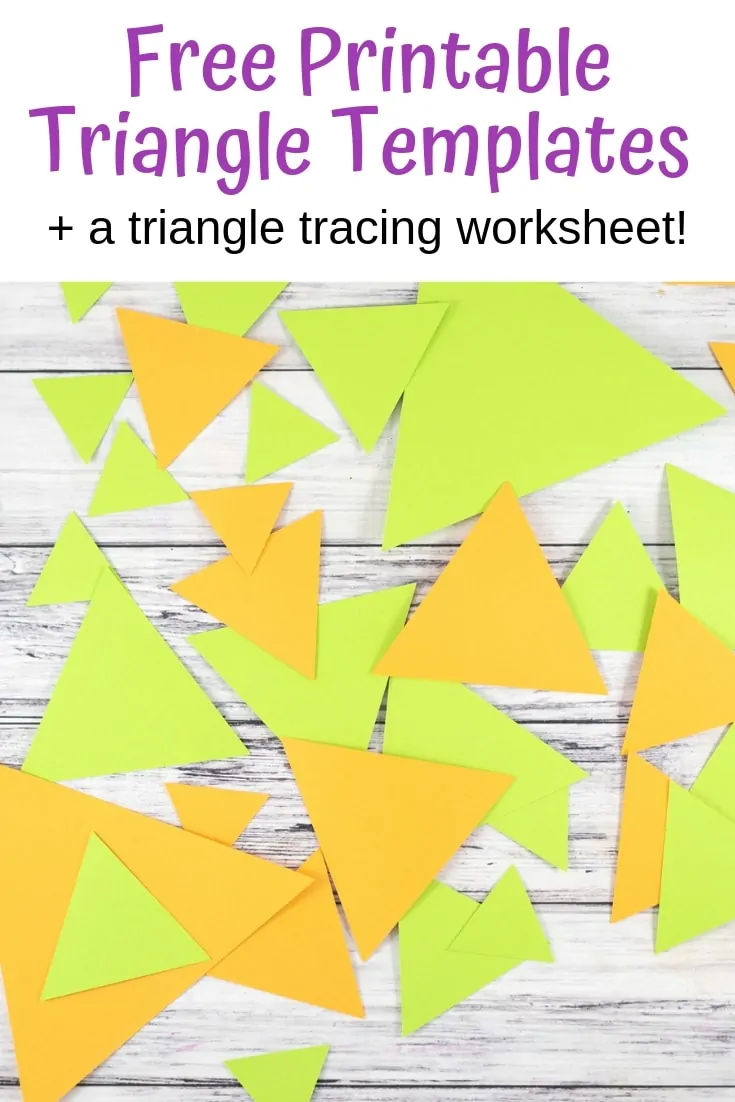 How to use triangle templates
This post includes affiliate links, which means I may make a small commission on purchased made through links at no additional cost to you.
There are so many ways to use printable triangles! Here are just a few:
Cut out different sizes to make a triangle fish! Use a large triangle for the body. Glue a smaller triangle on top for a fin and attach a medium fin for a tail. Have your little one draw on eyes and a mouth!
Use the triangle printables for math activities.
Have your child color and trace triangles to practice making the triangle shape.
Help your child cut out the triangle templates as shape learning practice and to develop their scissor skills.
Explore triangles by making a larger triangle from multiple smaller triangles, like in the image below. For this to work, you will need smaller triangles that are 1/2 size of the larger triangle (for example, four 1.5″ triangles and one 3″ triangle).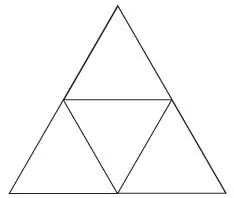 A quick word to the wise: Cutting out lots of small shapes gets really, really tedious. (and painful! I rubbed my hand raw with scissors before cutting out paper flowers for our wedding.)
If you need lots of smaller triangles, do yourself huge favor and just get a triangle punch. They're inexpensive and will save your hand.
Are you a teacher or a parent? If so, you need a free Ebates account ASAP! (They're called Rakuten now, but same thing.) Ebates gives you cash back with a zillion different online retailers, including Amazon, Walmart, Target, Lego, Crayola, and more. If I'd signed up when I first learned about them years ago, I'd have earned hundreds in cash back by now!
Free printable triangle templates
These triangle printables are all linked below for free. No email opt-in required. However, if you like low-prep activities and free printables, I hope you join The Artisan Life today and grab your free printable animal activity pack as a thank you gift!
The images are just low resolution previews – please use the download links to access the full sized PDF files!
These printables are free for personal and classroom use. All I ask is that you don't share the digital files – please refer people to this post so they can download the triangles for themselves. Thank you!
The listed measurements are based on the width of the triangles.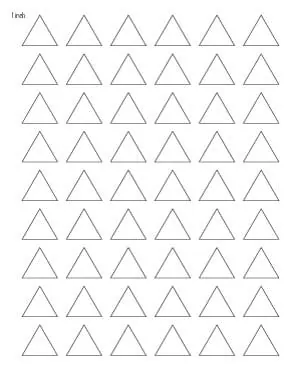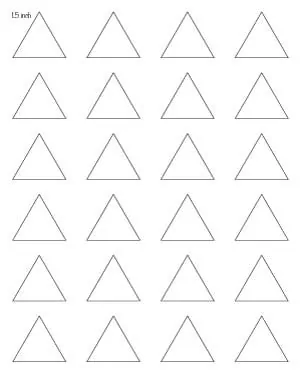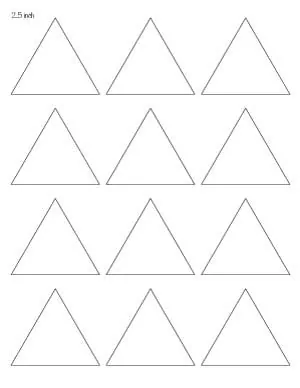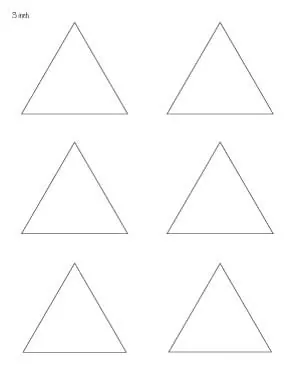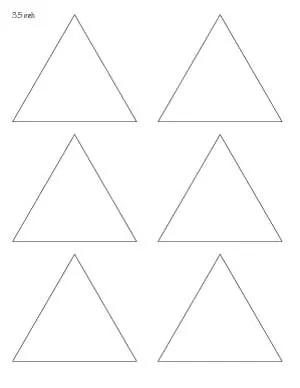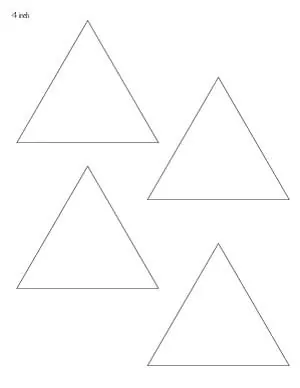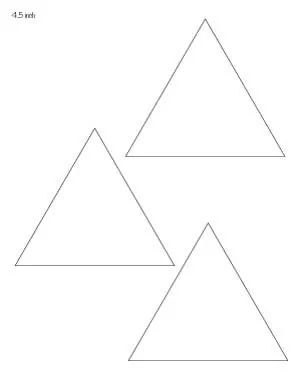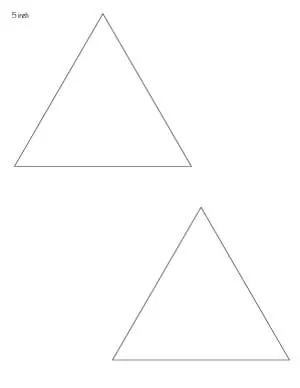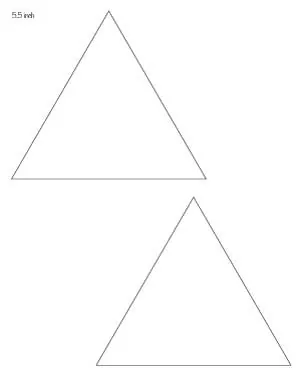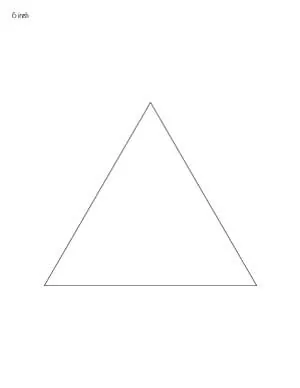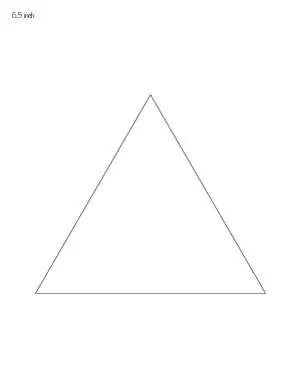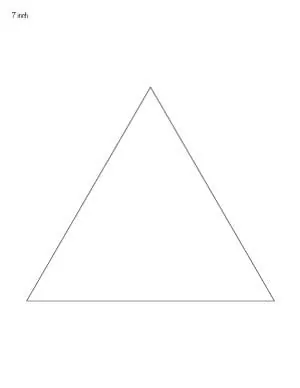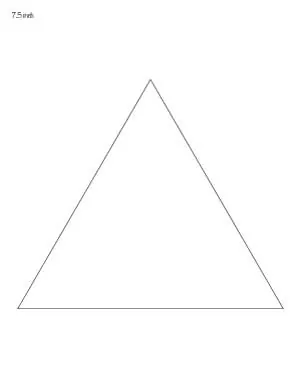 Extra large 10″ triangle template
To use this template, trace half of the triangle then flip the pattern over and trace the other half. You can also print two copies and tape them together along the center line.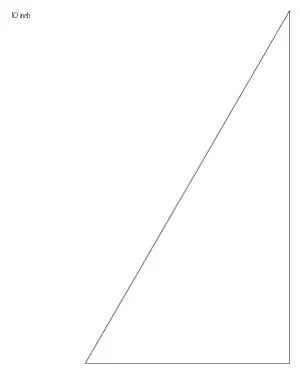 Triangle worksheet for preschoolers
This worksheet is a fun way to promote shape recognition and fine motor skills!
You can have your child trace the solid line triangle and the dotted line version, then draw a triangle between the x marks and, finally, draw a triangle freeform. The smaller triangles are also great for tracing or coloring.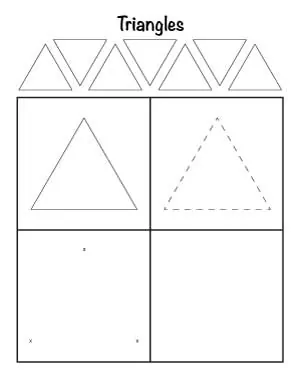 Free printable shape templates
Do you need printable shape templates for crafts or your classroom? You've come to the right place!