These free printable ladybug templates are great for ladybug crafts, Valentine's Day crafts, and lessons about ladybugs! Take your pick from several sizes of ladybug template cut outs, including ladybugs without spots.
These ladybug templates for kids are great for so many different crafts and projects. Use them to make cute spring decorations, ladybug baby shower invitations, as part of a ladybug lifecycle activity center, or just for some coloring fun! They'd also make super cute homemade Valentines.
For more Valentine's fun, be sure to grab these free printable Valentine's Day bingo cards and free Valentine's coloring pages for kids.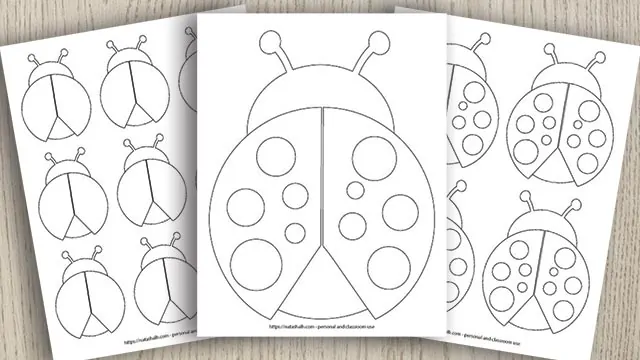 Free printable ladybug templates
These ladybug cut outs are free for personal and classroom use. Please do not share the digital file or printouts with other adults – just send them to this page so they can download their own copies!
The preview images are low resolution and will look terrible if printed. Use the download links below each ladybug drawing to download the PDF from GoogleDrive. The links are highlighted with grey to make them easier to spot.
You will not see a preview on GoogleDrive because the file is compressed as a .zip to help prevent theft. Just download the file and decompress for the high resolution PDF printables.
You're a busy person – save valuable time by downloading all nine ladybug templates in one handy file for just $1.
If you have tons of time to click around, you can download each file individually below.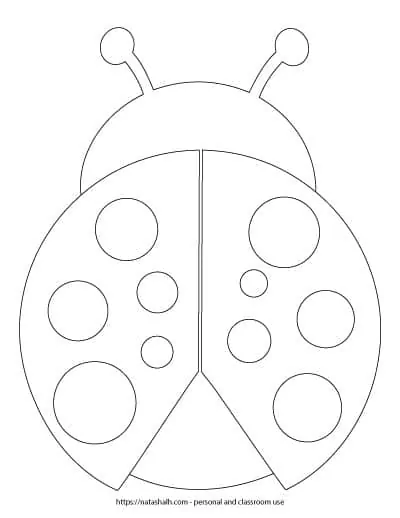 Large ladybug template with spots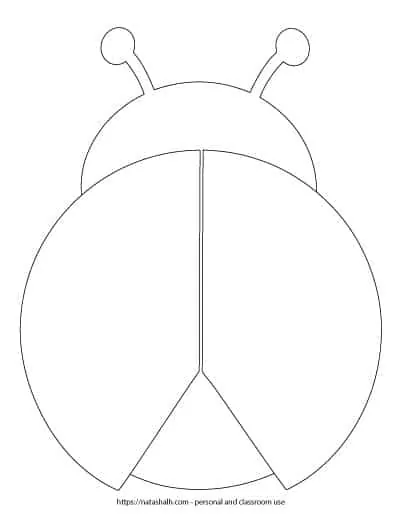 Big ladybug printable without spots
This cut and paste ladybug is perfect for ladybug crafts!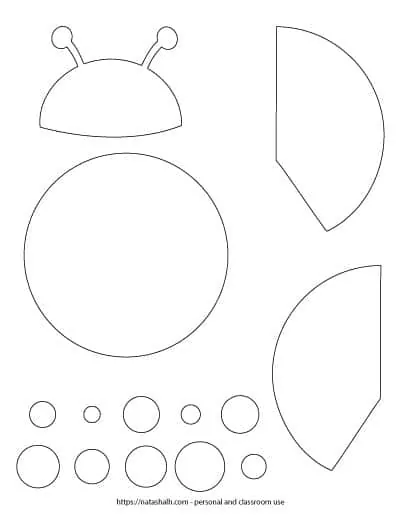 Ladybug craft cut out (ladybug cut and color worksheet)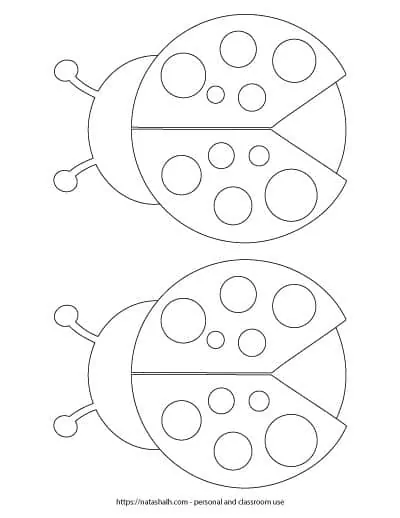 2 large ladybugs with spots on one page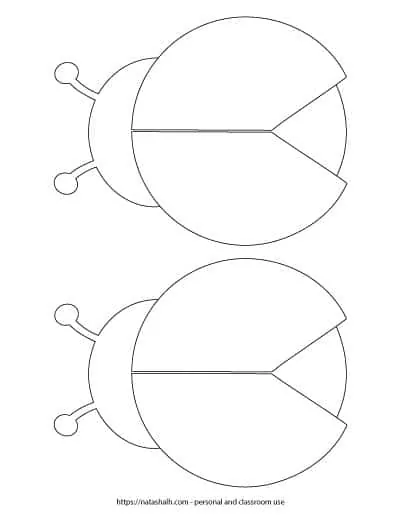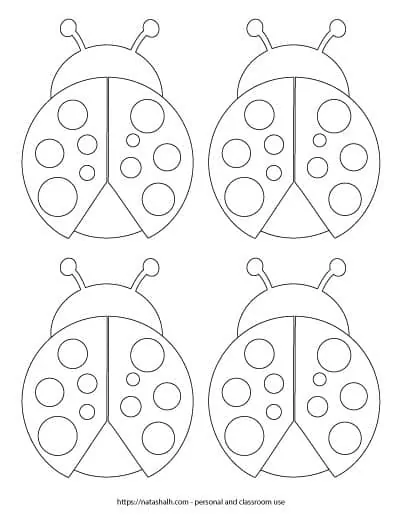 4 medium ladybug templates (spots)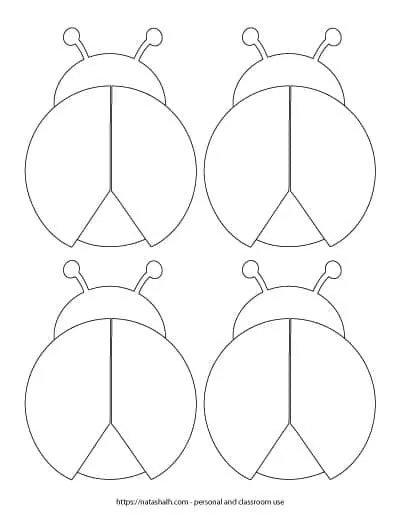 4 medium ladybug outlines (no spots)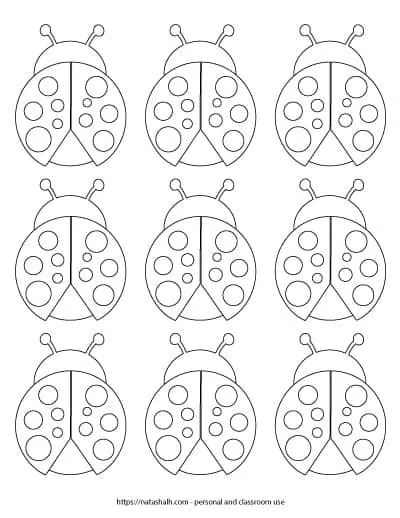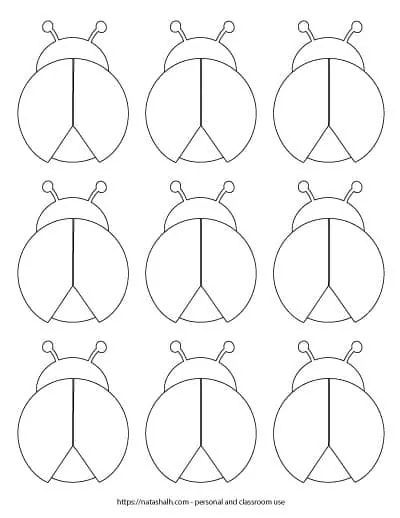 9 small ladybug templates without spots
Stop scrolling Pinterest for Valentine's Day printables and crafts - check out these Valentine's posts right here on The Artisan Life!