These free printable sheep templates are so cute for spring, Easter, and farm themed crafts! They also work well as easy sheep coloring pages for toddlers. I hope you enjoy!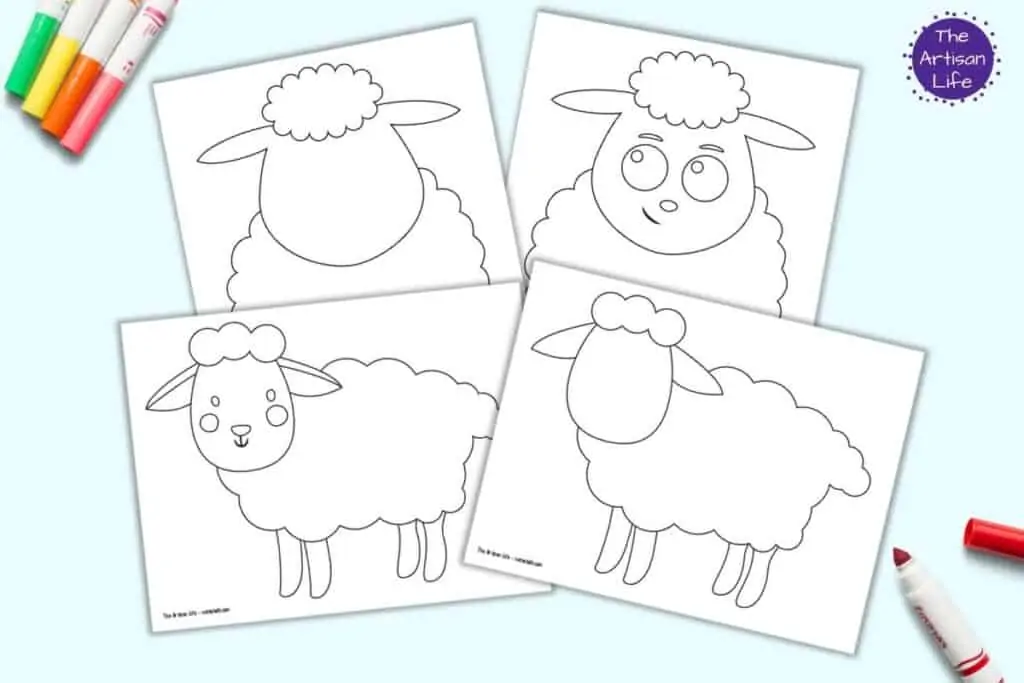 This post may include affiliate links which means I may earn a commission on qualifying purchases at no additional cost to you.
Sheep craft ideas
You can use these sheep stencils in so many ways! Here are a few ideas to get you started:
Create a tissue paper collage
Use them as a simple coloring page for young children
Create Mother's Day, Father's Day, or Easter cards
Make patterns for appliqué
Create sheep pieces for a felt board
Make sure to download these additional freebies for Easter crafts and coloring: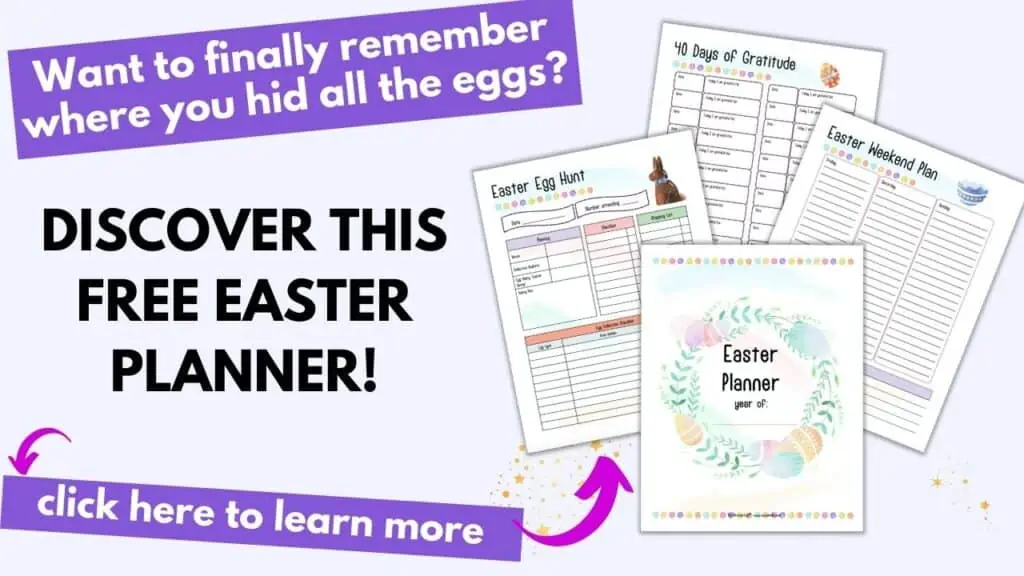 How to print templates smaller
I created multiple different sizes for many of the shape and object templates I've made over the years. Most other posts have each individual page available for free download or the whole package for a nominal price. I decided to only make one size of each sheep template, but make the whole PDF available for free download.
Each sheep pattern is approximately 10″ on the longest side. This allows it to fit within printer margins. Making the templates smaller is very easy – you just print to scale. For example, if you wanted a 5″ tall sheep, you would print at 50%: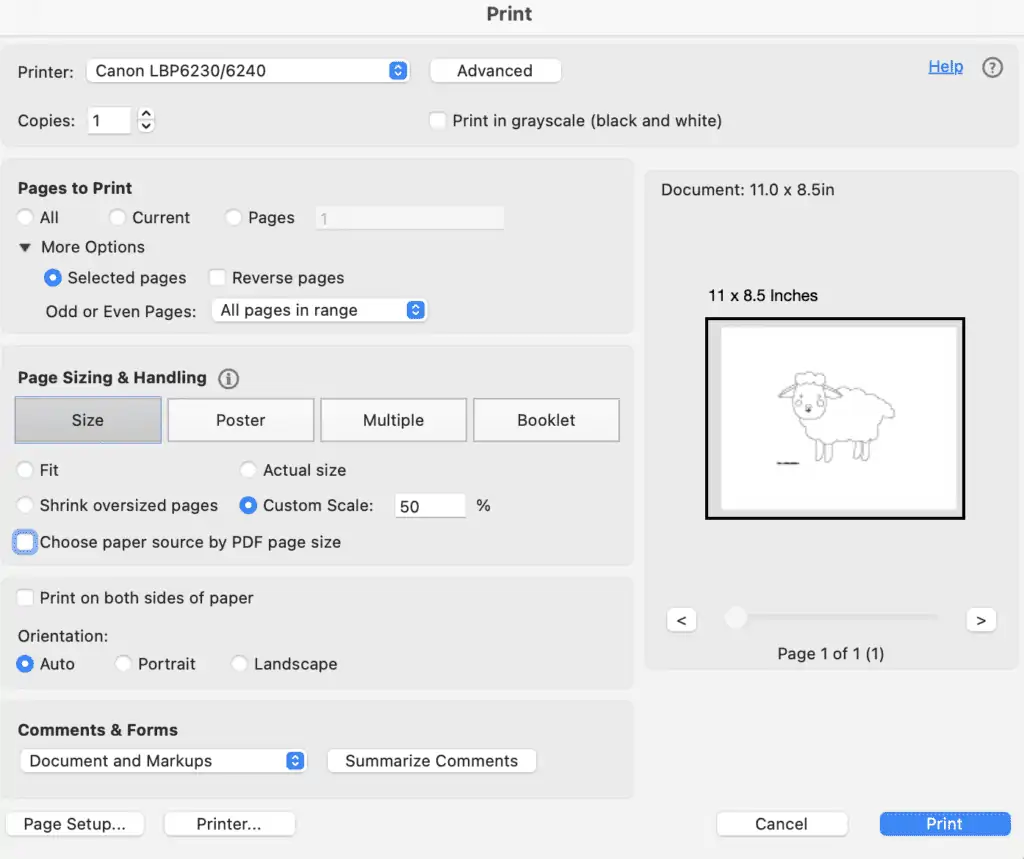 Sheep printable outlines download area
There are two different sheep each given two different ways. There is a sheep facing to the side both with and without details/features and a cute sheep facing forward with and without details. Download information is located below the preview images. Please do not print from the preview images – they will look pixelated and terrible.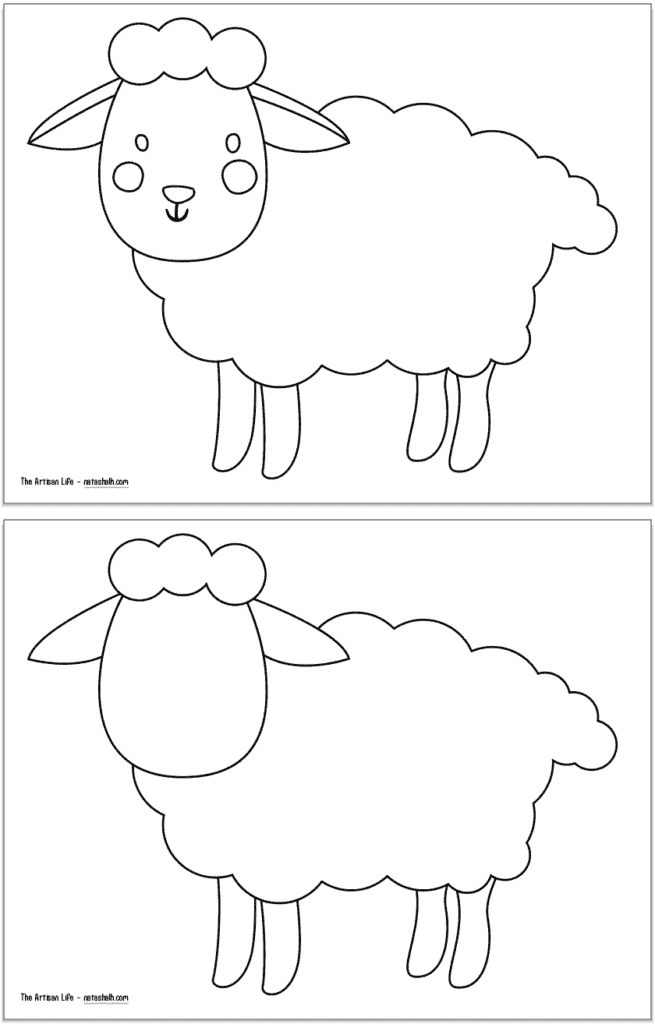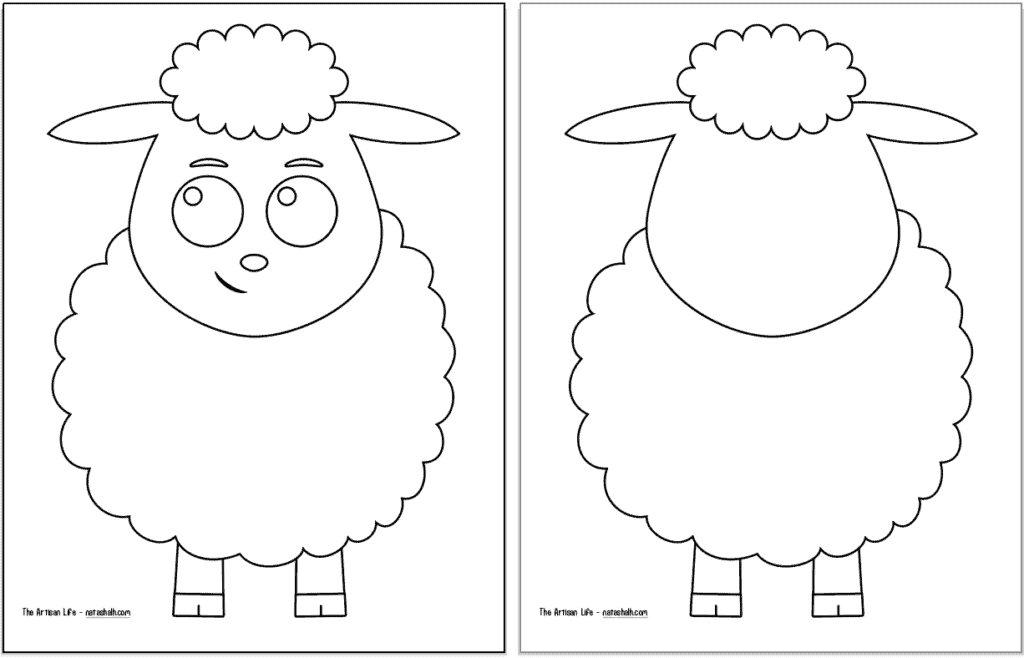 Please note that, like all printable shape and outline templates here on The Artisan Life, these sheep outlines are available for personal and single classroom use. You are licensed to print and use them as many times as you'd like with your own children, students, Scouts group, etc. as long as you are personally organizing the activity.
I hope you enjoy using these sheep templates! Be sure to grab additional free printable shape and object templates for crafts and school while you're here:
Free printable shape templates
Do you need printable shape templates for crafts or your classroom? You've come to the right place!