This free printable feelings chart is a great way to help your child or students develop their emotional awareness, self-regulation skills, and empathy. It's available in color and black and white. I hope you enjoy and find it useful!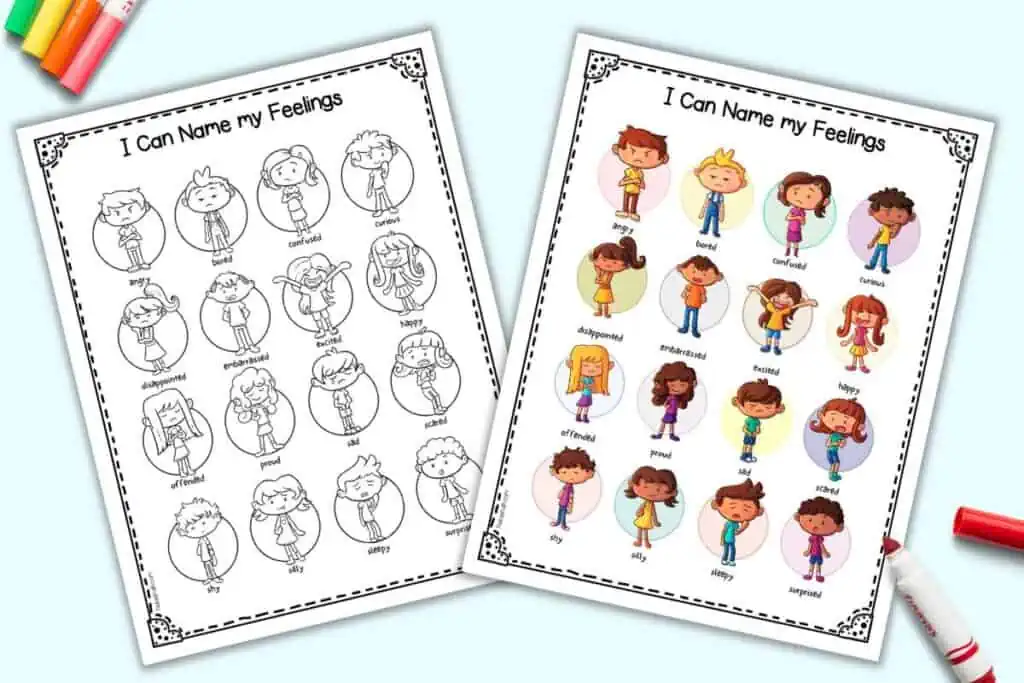 This post may include affiliate links which means I may earn a commission on qualifying purchases at no additional cost to you.
If you're working to improve your child' emotional intelligence and resilience, be sure to check out these additional posts and free printables here on The Artisan Life:
It's important to understand why using an emotion chart is beneficial and how to use one. If you're already aware of the benefits and uses of a feeling chart, keep scrolling towards the bottom of the page for your free download. Look for a row of bright purple arrows and a box with the text "click here to download your free printables."
Children have Big Feelings, and it's our responsibility as teachers and parents to help them acknowledge their feelings and express them in appropriate ways. Having the correct vocabulary to name different feelings is an important part of developing emotional intelligence and emotional regulation skills.
Have you ever heard of the "name it to tame it" strategy? The phrase was invented by Dr. Dan Siegel. It's well known in psychology and counseling that naming and expressing intense emotions reduce their power.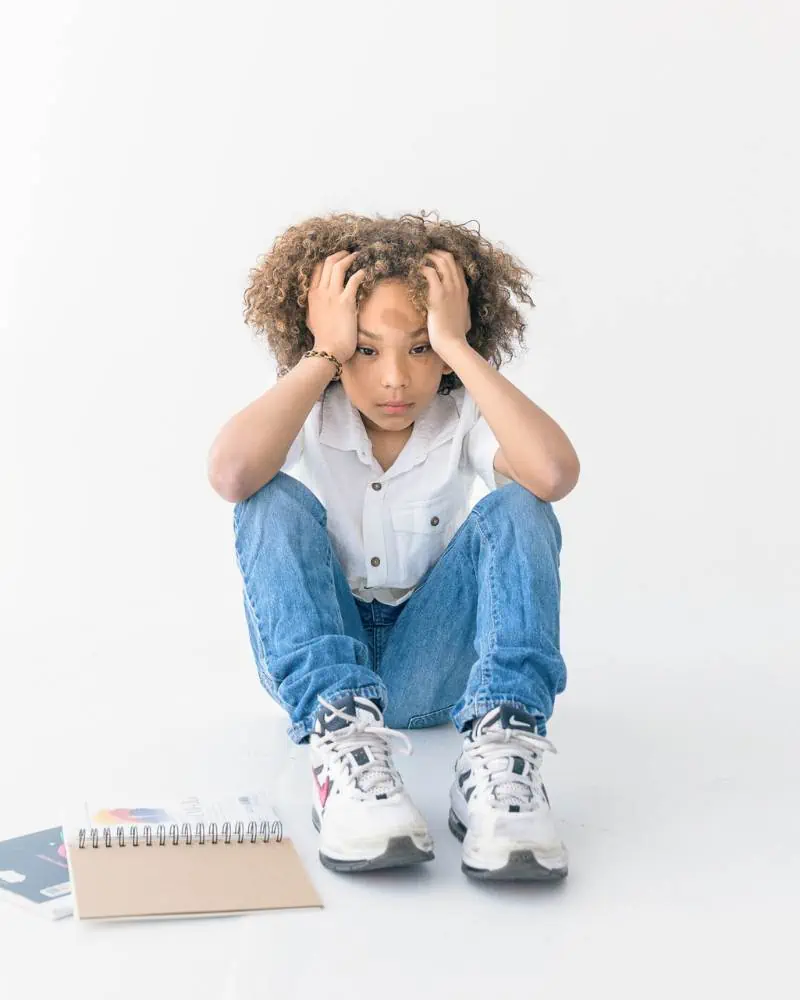 Emotions are a form of energy and energy wants to be expressed and released. Discussing so-called negative feelings helps reduce and manage them in health ways.
Want to know more about the name it to tame it strategy? This video from Therapy in a Nutshell is a great place to start.
Your children or students can't effectively name their big emotions if they have limited vocabulary for their emotional state. This chart of emotions can be a valuable tool for give children a better understanding of complex emotions.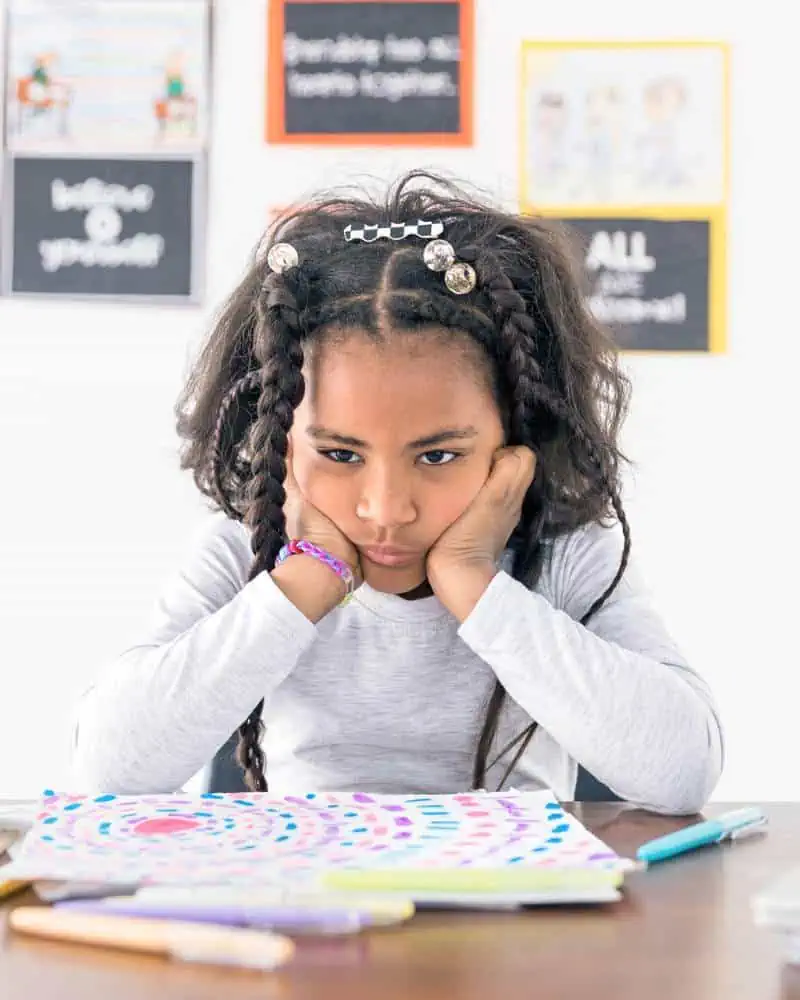 I like to teach that all feelings are valid, but not all reactions are acceptable. Teaching emotional health from a young age can help mitigate temper tantrums, help your child better express feelings appropriately, and give him/her a more positive self-image.
A larger emotional vocabulary can also help children understand the feelings of others and develop better empathy for other people.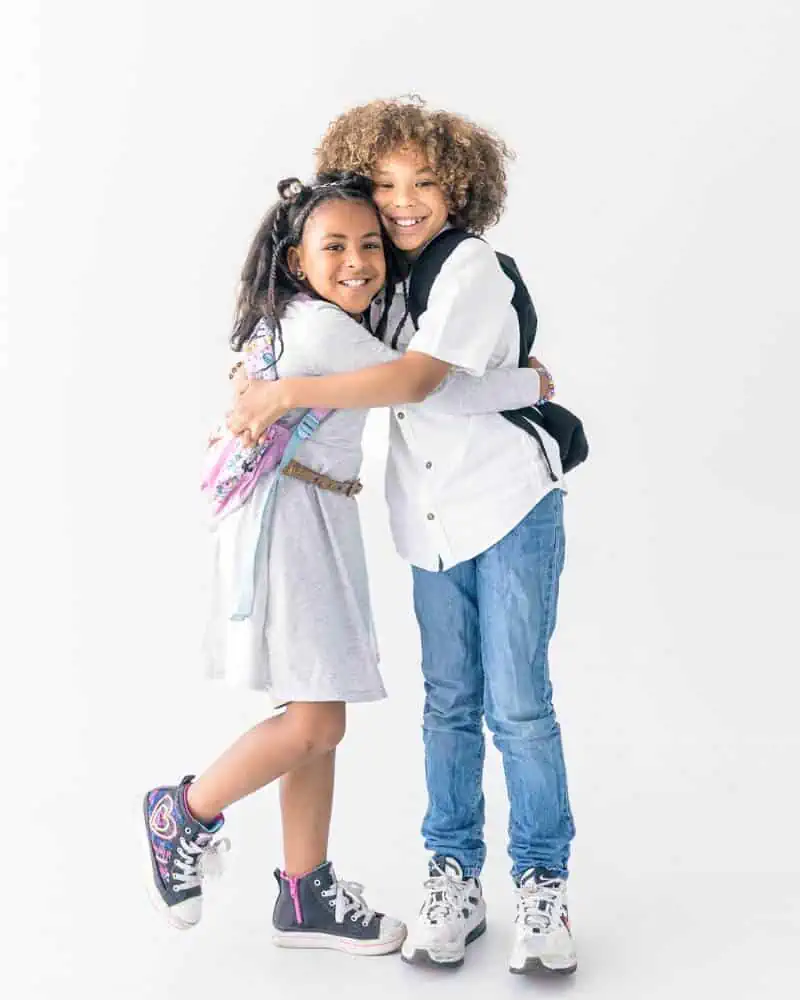 How to use printable feeling charts
These printable feelings charts are designed for younger kids and older kids who are working on their self-regulation.
This emotion chart includes 16 different emotions and mental states. It includes five of Paul Ekman's "basic emotions" and 11 more complex feelings and emotional states of being.
Each emotion word is accompanied by a clipart of a child expressing the feeling with their facial expressions and body language. The chart includes different kinds of emotions, both "positive feelings" and "negative" ones. Here's what's included:
Angry
Bored
Confused
Curious
Dissapointed
Embaressed
Excited
Happy
Offended
Proud
Sad
Scared
Shy
Silly
Sleepy
Surprised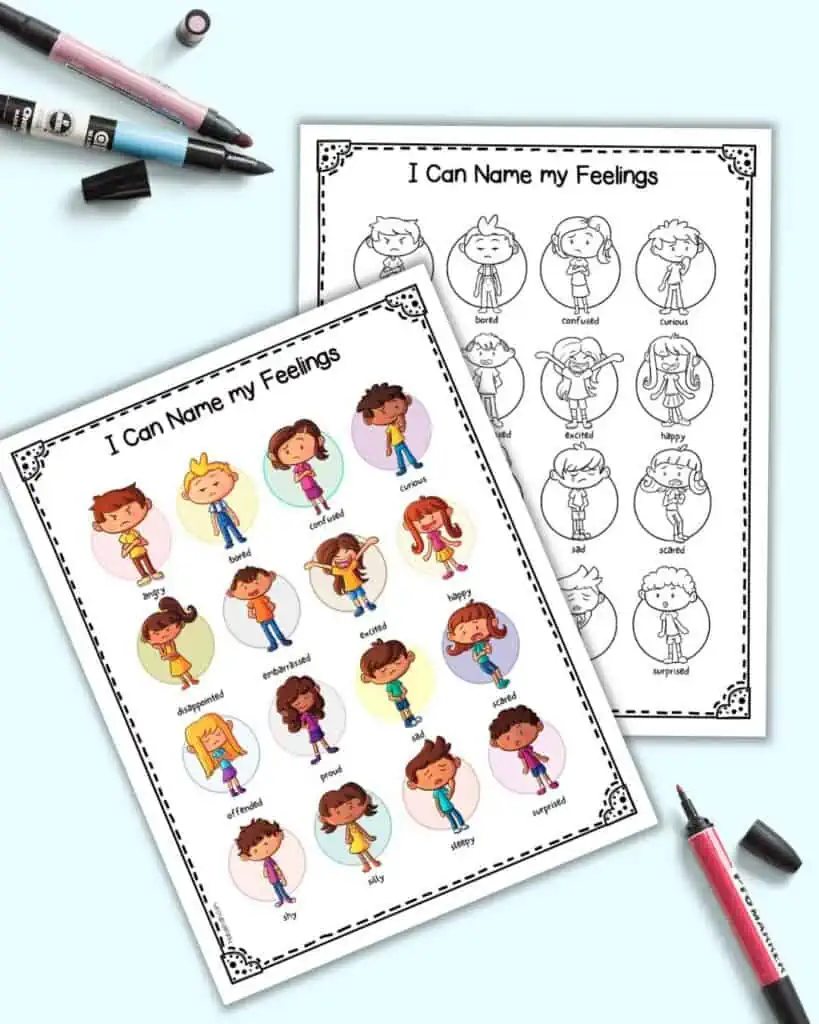 There are many different ways to use this printable chart, but all of them start with printing it!
I recommend printing your poster on bright white card stock or, my personal favorite, HP 32# premium paper. This HP paper is thick and bright white for crisp, professional looking results. See it in action in this post on the best paper for printables.
Once you print your chart, laminate it, frame it, or place it in a heavy duty page protector to keep it looking fresh all year long.
Some parents like to place the chart in their child's bedroom. The fridge or a family command center are also good places for the chart. Of course, the chart can also be used in the classroom!
When you laminate your chart (or use a dry erase pocket/page protector), your child can use a dry erase marker or Stabilo Woody crayon to mark his/her emotional state each morning or any time s/he is experiencing strong emotions.
We prefer Stabilo Woody crayons to markers. There's no ink and no stink! They're much easier to wash off little hands (and walls…) than a marker. See them in a action in this post with free printable dinosaur coloring pages.
Sale
Children can pair using the emotions chart with a physical manipulative like a doll. I like this set of emotion peg dolls because it's attractive, affordable, and easy to store. If your child is familiar with the "Little Spot" books, you may prefer this set of Little SPOT emotion plushies.
My Felt Story, 6 Feeling Peg Dolls, Rainbow Wood, Social/Emotional...
Set of 6 rainbow wooden dolls with labeled emotions/feelings: happy, sad, angry, calm, worried & embarrassed.
Soothe and validate your child when they are distressed by offering them a peg doll that matches their feeling. Validating feelings is essential to...
Encourage emotional literacy and development. Great for social stories and imaginative play. Fits perfectly in a child's fingers.
Don't just use the chart with so-called negative emotions. Help your child identify positive emotions, too! Model healthy emotional expressing by labeling your own emotions out loud, as well. You'll be surprised by how much this can help you avoid emotional reactions in difficult situations!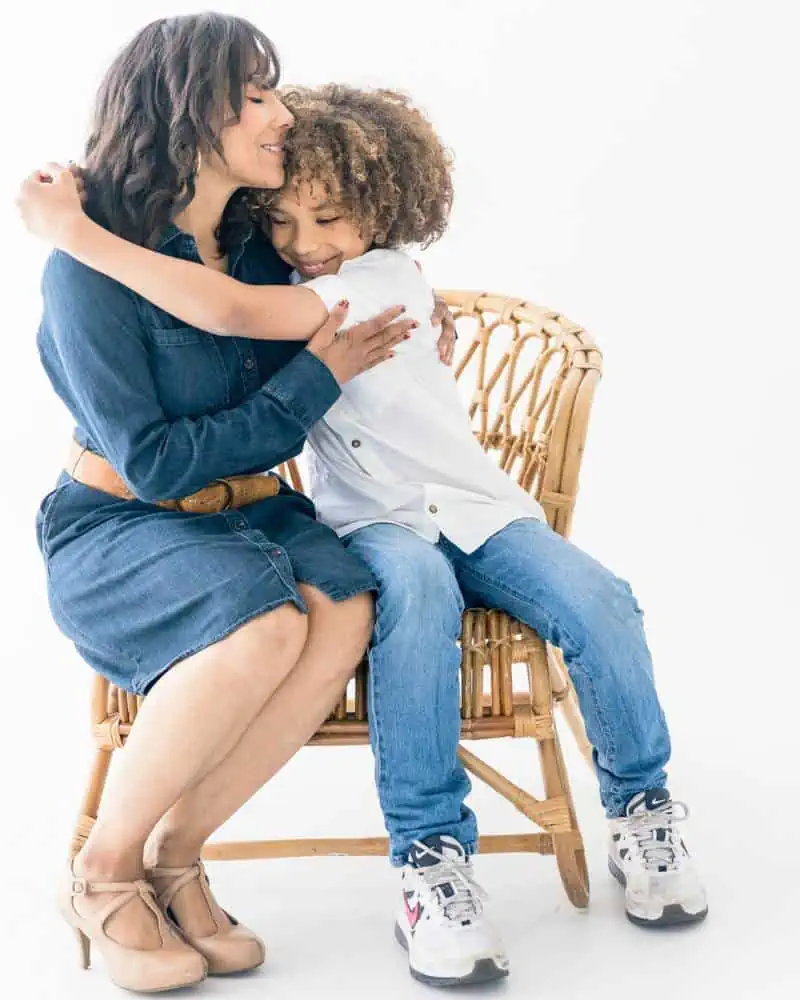 Calming strategies for young children
We all want to avoid a huge temper tantrum, don't we? Naming feelings is a powerful tool for emotional regulation and expressing emotions in a positive way. Most of the time, simply naming the emotion won't be enough for younger children. You need calm down strategies in your toolbox!
We love Breathe like a Bear and Peaceful Like a Panda. My daughter enjoys them so much that she sometimes requests them for bedtime reading! The books have delightful illustrations and short (one or two page) exercises for calming down, expressing emotions, and naming feelings. The books address different types of feelings and even things like being willing to try different foods.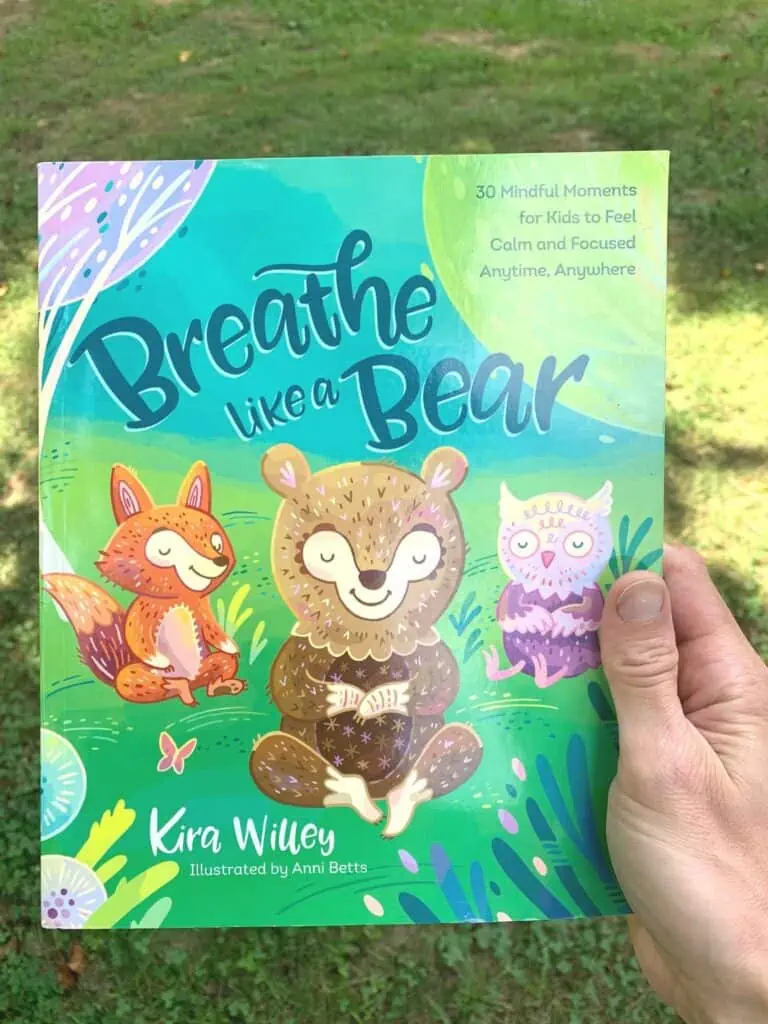 People are frequently quick to recommend deep breaths to anyone who wants to relax. This isn't necessarily the best advice. Yes, shallow chest breathing is associated with a negative emotional state, but deep breaths aren't always the most calming option. You might accidentally hyperventilate, instead!
Instead, focus on diaphragmatic breathing (into the belly) that is slow. Try to model breathing in and out for a count of 4, for example. Exhaling for twice as long as you inhale is another proven strategy for relaxing. So, for example, breath in for 4 and out for 8. Box breathing in a 4-4-4-4 pattern with short holds on the inhale and exhale is another proven option.
A quick and effective way to calm down with your breath is something called the "physiological sigh." It's super simple: inhale twice in through the nose (breathe in until your lungs are almost full, then take a quick sip of air in to finish filling your lungs), then exhale slowly and calmly. That's it!
This breathing pattern has been demonstrated to reduce heart rate and lower feelings of anxiety. A recent study showed that just 5 minutes of practicing this breath pattern a day improved mood all day long!
Want to know more about this technique? Check out the short video below from one of the researchers who conducted the study.
We also love using EFT tapping for processing big feelings. Tapping is clinically proven and is a healthy way to express emotions and process them. I have a subscription to The Tapping Solution App, which includes several options designed for kids. (That's not an affiliate link – it's just an app I use regularly and love.) You can also find free tapping scripts online or on YouTube.
Curious about tapping? Nick Ortner's book The Tapping Solution is a great place to start.
Sale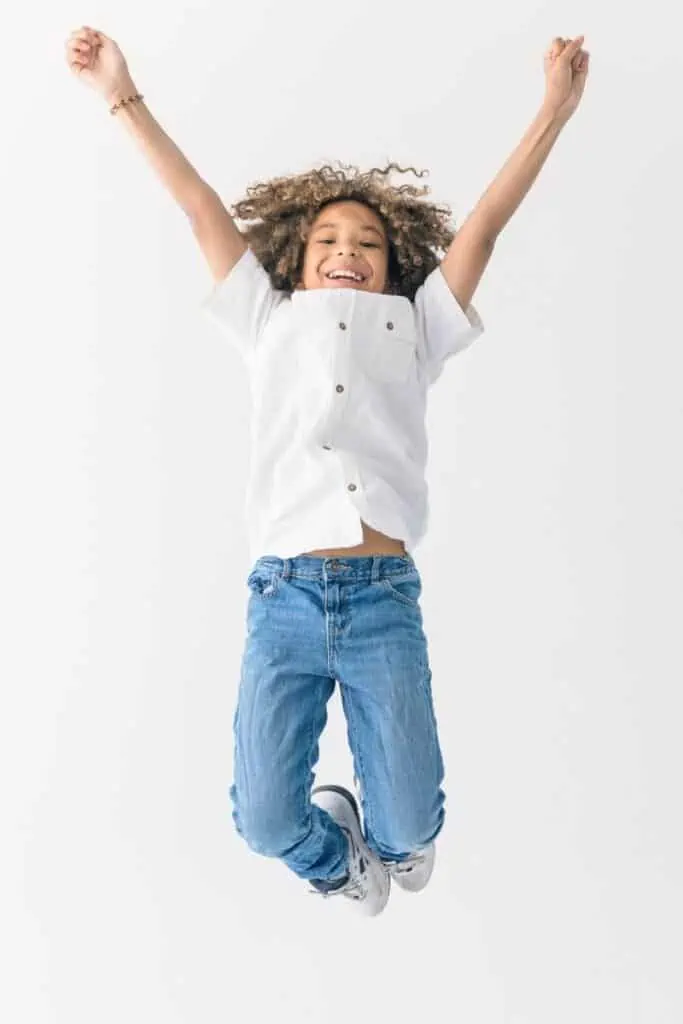 Free printable mood chart PDF download area
These emotion chart printables are licensed for personal and single classroom use. This means you're welcome to print and use them for your own family, students, therapy clients, library activity, etc.
You are not licensed to redistribute the files or print outs to other adults for use with their children/students. Selling the printables or files is prohibited.
I hope you find these printable emotion charts helpful! Make sure to discover additional free printables for little learners while you're here on The Artisan Life:
Free Printable Literacy Resources
If you want to encourage your child's love of reading, you've come to the right place! Discover the ever-expanding collection of printable emergent readers, alphabet worksheets, sight word worksheets, bookmarks, and more.