These easy free printable Christmas crossword puzzles are a great way to keep your child's brain working while they have fun over the Christmas break. Pick from an easy Christmas crossword puzzle or a picture Crossword puzzle for children. Both are available for free without an email address or login.
The Christmas crossword puzzles feature easy clues and secular Christmas answers that are suitable for the classroom as well as home or homeschool use. Download your easy Christmas crossword puzzles with answer keys today!
(If you'd prefer a religious Christmas word puzzle, please stop by this free printable Advent word search.)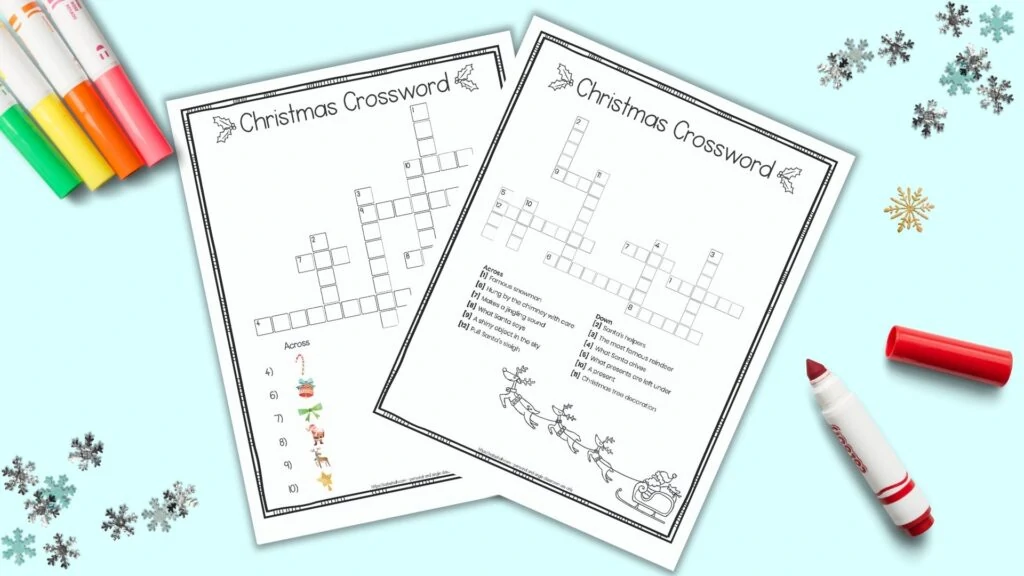 If you're looking for more screen-free family fun this holiday season, be sure to check out these free printable holiday games:
There are even more Christmas printables, including ornament templates, coloring pages, do a dot pages, and more on this page with holiday printables.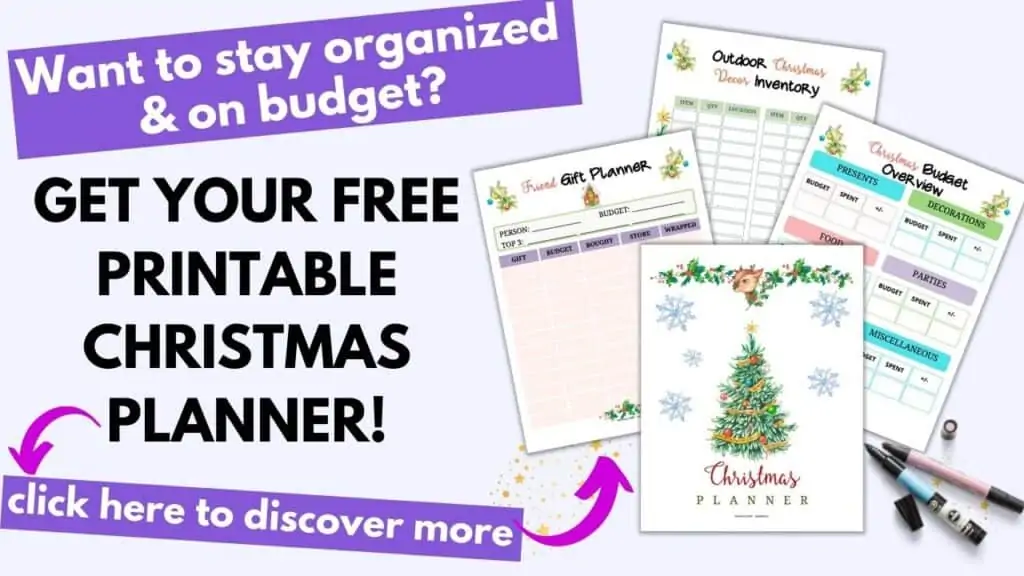 Free printable easy Christmas crossword
I know you're busy, so let's get to the free Christmas word search for kids.
Like all free printables on The Artisan Life, these are for personal and single classroom use. You are welcome to print and use them as many times as you'd like with your own children, students, Sunday school class, therapy clients, etc. as long as you are personally organizing the activity.
You are not licensed to redistribute the files or printouts to others for use with their children/students.
If you want to share this resource with your virtual classroom, please send your parents/students a link to this blog post so they can download their own copies. The Artisan Life is a user supported site – I appreciate your support and cooperation. They keep me able to bring you fun free printables like this crossword puzzle!
There are two children's crossword puzzles for Christmas: a picture crossword puzzle for children and an easy Christmas crossword with text clues.
Free printable picture crossword puzzle for Christmas
First there's the picture crossword puzzle. This one is ideal for your littlest learner.
Even little learners can use this puzzle with a bit of help! Preschoolers can work with you to identify the image, then you can write in the answer.
Kindergarteners and early elementary students who are working on their writing, reading, and spelling skills will enjoy identifying the pictures and writing the answers all by themselves.
Your download link is located below the preview image. It is bold and in an extra large font to make it easy to find. It should open in a new tab/window and begin downloading automatically. If you see a popup asking for permission to download from DropBox, please agree in order to receive your PDF.
Easy crossword puzzle for Christmas
Next is the text-based easy Christmas crossword puzzle for children. This puzzle has written clues with straightforward Christmas answers for your family to enjoy.
The download link is located below the preview image. It should open in a new window and begin downloading automatically. You may need to authorize DropBox downloads if asked for permission to download:
I hope you and your family have a joyful holiday season!
For more screen-free fun and Christmas activities to enjoy with your family, be sure to check out these additional printables here on The Artisan Life:
Christmas & Holiday Printables
Looking for printables for the holidays? You've come to the right place! Discover Christams templates for DIY ornaments and decorations, Christmas games for families at home, and more.