These free printable Santa coloring pages for adults are a fun way to de-stress this holiday season. They're also suitable for teens and older children. If your younger kids want to color, too, make sure to grab these free printable Christmas angel coloring pages for children.
This set of printable coloring sheets includes 16 different vintage-style Santa coloring sheets to print and color. There are also brief instructions on how to use these coloring pages as your own free printable Christmas cards. I hope you enjoy!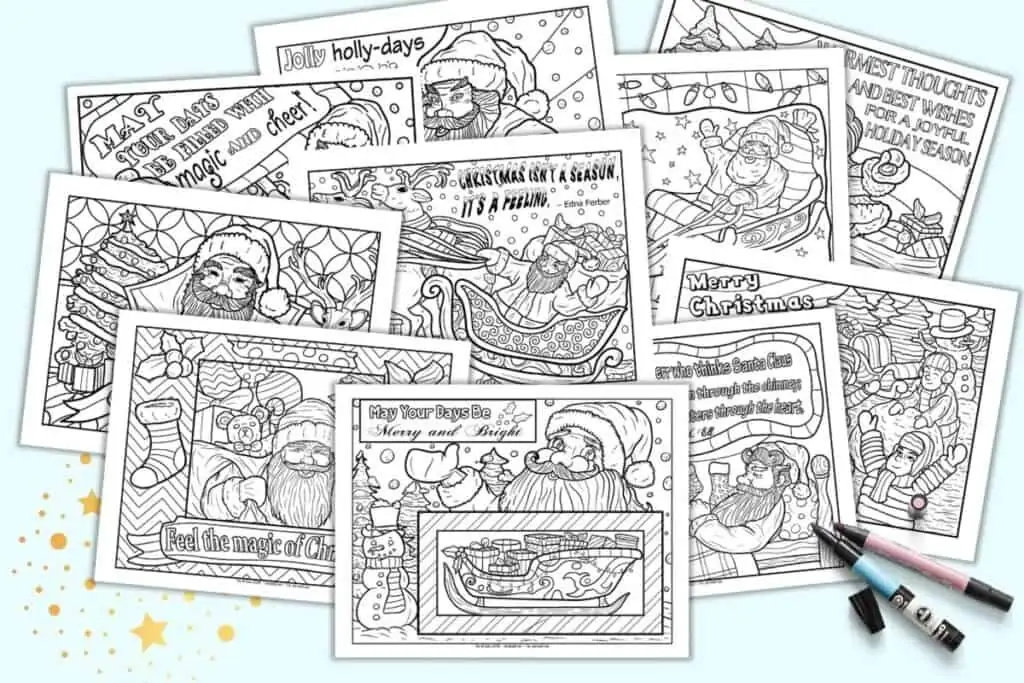 This post may include affiliate links which means I may earn a commission on qualifying purchases at no additional cost to you.
Printable coloring pages are fantastic. You don't have to worry about your color choices. If you aren't happy with the way the page turned out, you can just print a new copy and color it again. They also make it possible to print your own (virtually free) Christmas cards.
How to make Christmas cards with printable coloring pages
To turn these coloring pages into cards or post cards, simply print multi-up. For post cards, print 4 to a page, then cut them apart with a paper trimmer. Most of the coloring pages are in landscape mode, so mach sure you select "landscape" when you print. The screenshot below if from Acrobat Reader, which is free to download if you don't have it already: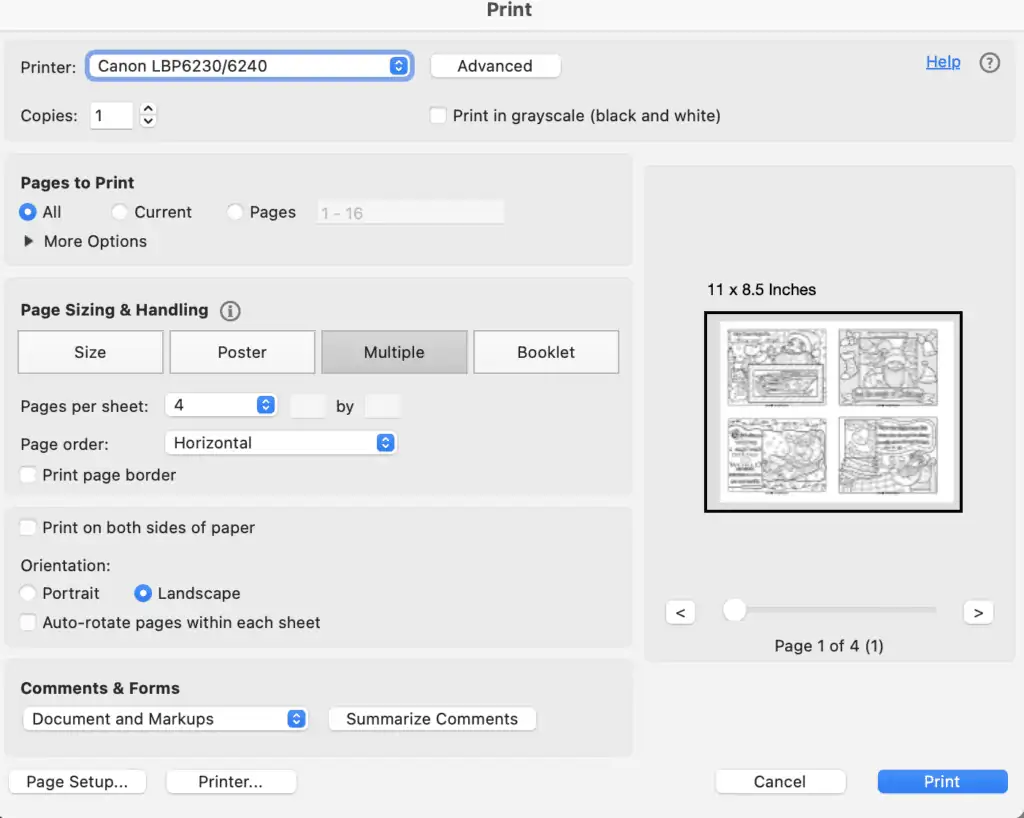 For a large, fold over card, print using the "booklet" feature in Acrobat Reader. Select the "print front only" option, as shown, to make sure the card folds correctly. You may also need to select the specific page you want in the "pages to print" area. Make sure to check landscape or portrait, whichever is appropriate for the page. This is what your settings should look like: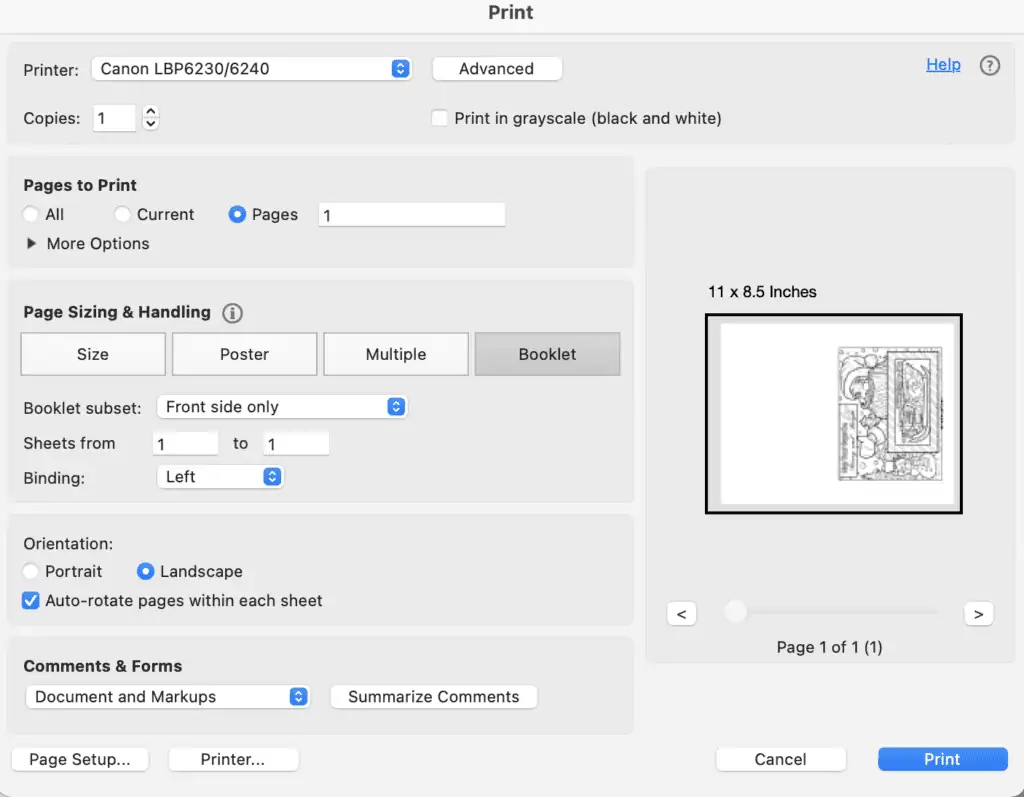 For the best coloring experience, make sure to use a nicer paper when you print. Cardstock is best for cards and postcards. You can see side-by-side companions of the best papers for printables in this post. It focuses on planner printables, but paper that printer ink looks great on are also good for coloring.
I prefer to use HP 32# paper for coloring pages. It's thicker and brighter than "regular" copy paper, which helps keep markers from feathering. Your pages look and feel professional when you use this paper!
HP Paper Printer | 8.5 x 11 Paper | Premium 32 lb | 1 Ream - 500 Sheets |...
Made in USA: HP Papers is sourced from renewable forest resources and has achieved production with 0% deforestation in North America.
Heavyweight premium printing: HP Premium32 is a heavyweight (32 pounds), brighter (100 bright) and whiter (163 whiteness) paper with a super-smooth...
Certified sustainable: HP Premium32 presentation paper is Forest Stewardship Council (FSC) certified and contributes toward satisfying credit MR1...
In my experience, the best budget markers for coloring Crayola Supertips. They're a bargain and fun for both adults and children. They're popular for hand lettering practice, too, because you can make brand strokes or thin lines with them. The fine tip makes them better than many other markers for coloring details.
Please note: Crayola Supertips caps usually don't look exactly like the ink when you color. I think the colors are darker than what the cap shows. This is a common problem with markers and why it's generally recommended to swatch out your markers. Don't want to make a "formal" swatch? Make a few squiggles on a scrap sheet before coloring to make sure you aren't surprised by the shade.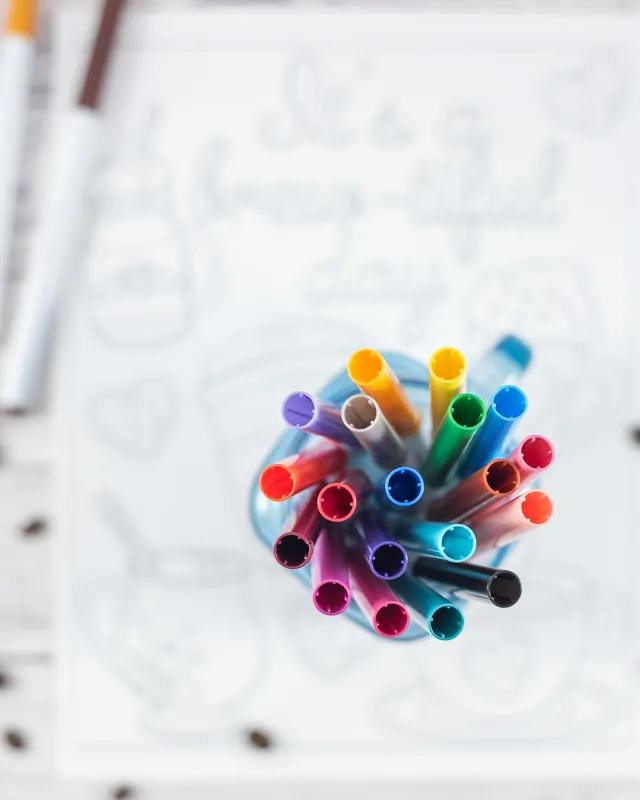 Prismacolor pencils are some for the best for coloring. Even the more budget lines of Prismacolor colored pencils are softer and creamier than most other rcolored pencils. Prismacolors color easily and are great for blending. A colorless Prismacolor blending pencil is the perfect tool for the job if you want to start blending colored pencils.
Sale
You may also want to color these pages with sparkly gel pens for an added Christmas pizzazz. Check out this post for the best gel pens for coloring, including a budget pick that actually colors well. The short version is that the pens shown below are the best overall and best budget pick:
Free printable Santa coloring pages for adults
The coloring page printables are shown several at a time to help this page load more quickly. Each sheet has its own page in your printable PDF. Download information and license terms are located below the previews.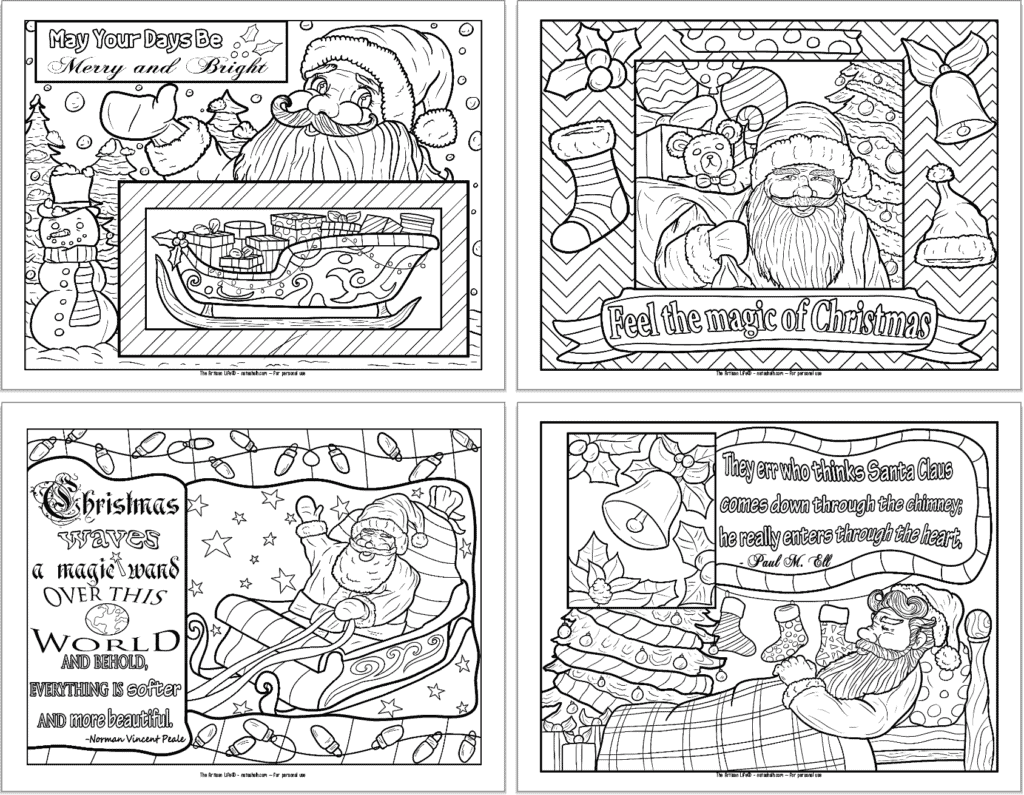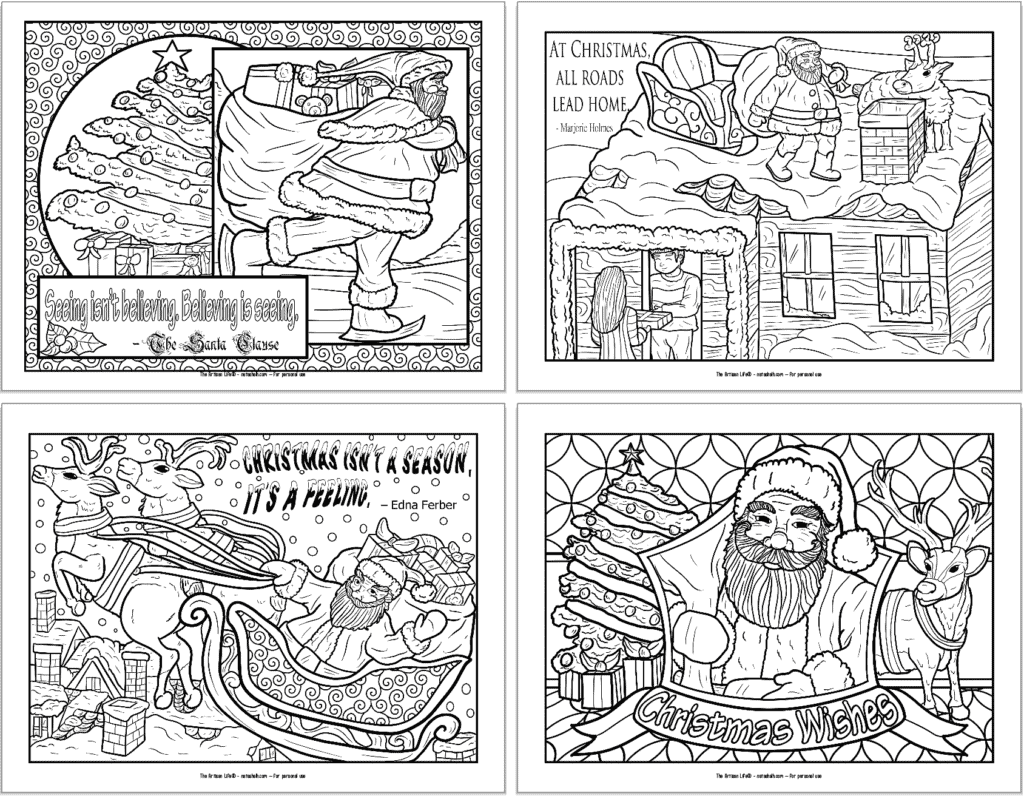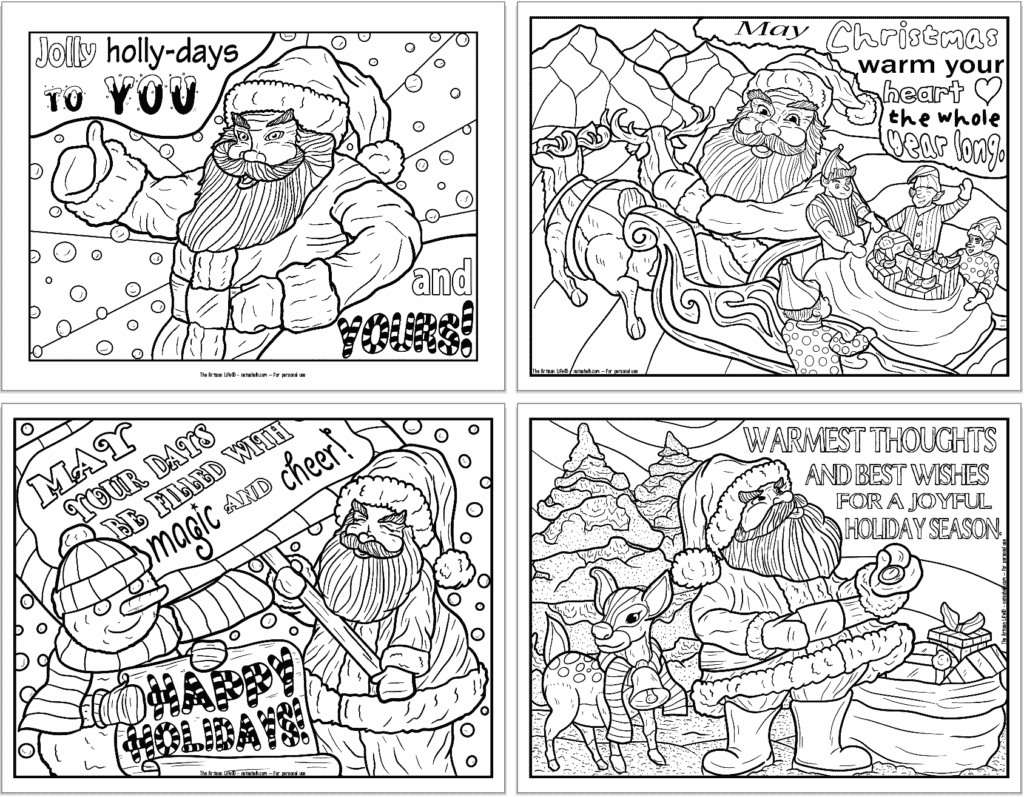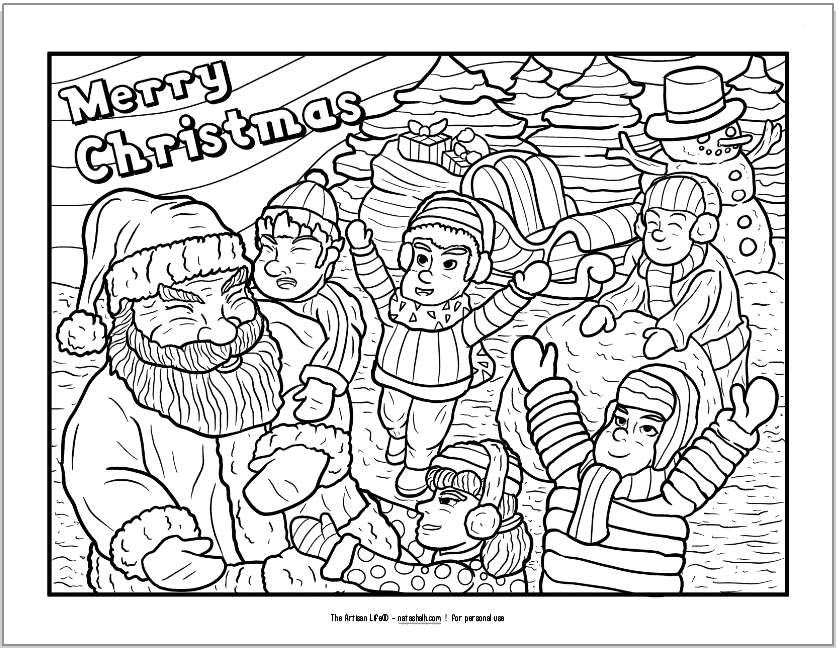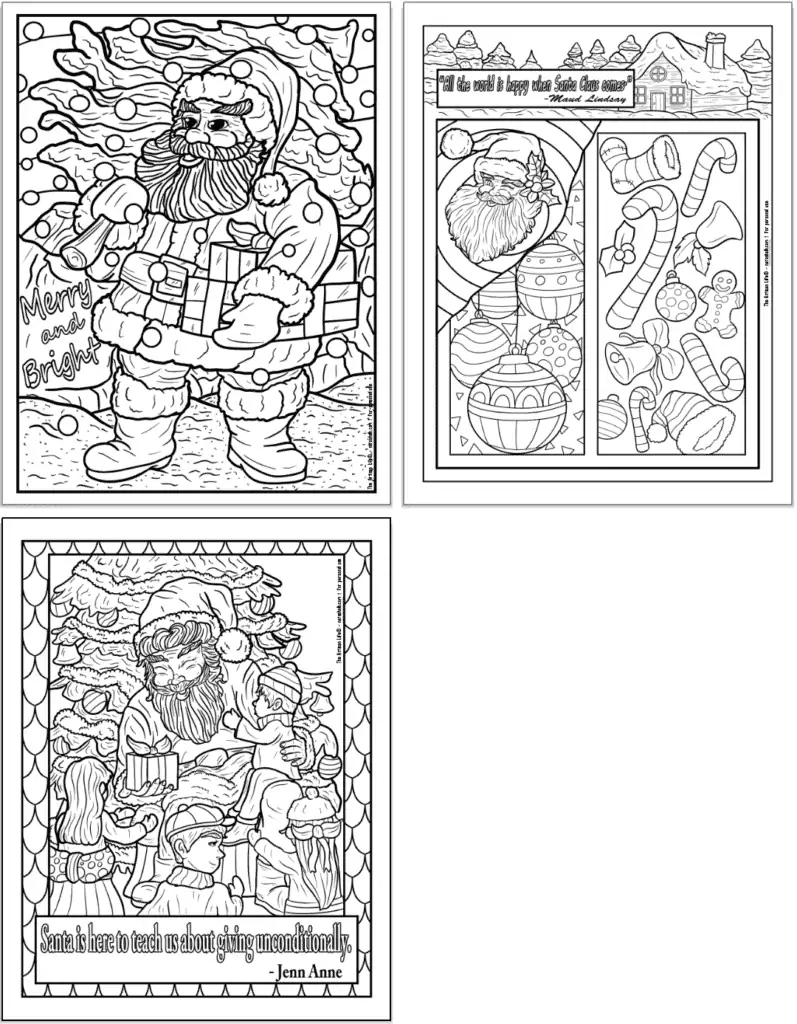 Please note that, like all printable coloring pages on The Artisan Life, these sheets are available for personal and classroom use. You are welcome to use them in your own personal classroom, with your Scout troop, your own therapy clients, etc. as long as you are organizing the activity.
I hope you enjoy coloring these vintage Santa coloring sheets! Be sure to grab these additional Christmas printables while you're here on The Artisan Life:
Christmas & Holiday Printables
Looking for printables for the holidays? You've come to the right place! Discover Christams templates for DIY ornaments and decorations, Christmas games for families at home, and more.