This Nativity themed word search free printable is great for Sunday school lessons, homeschool, and Christian school lessons. It's in copier friendly black and white and the answer key is included. I hope you enjoy!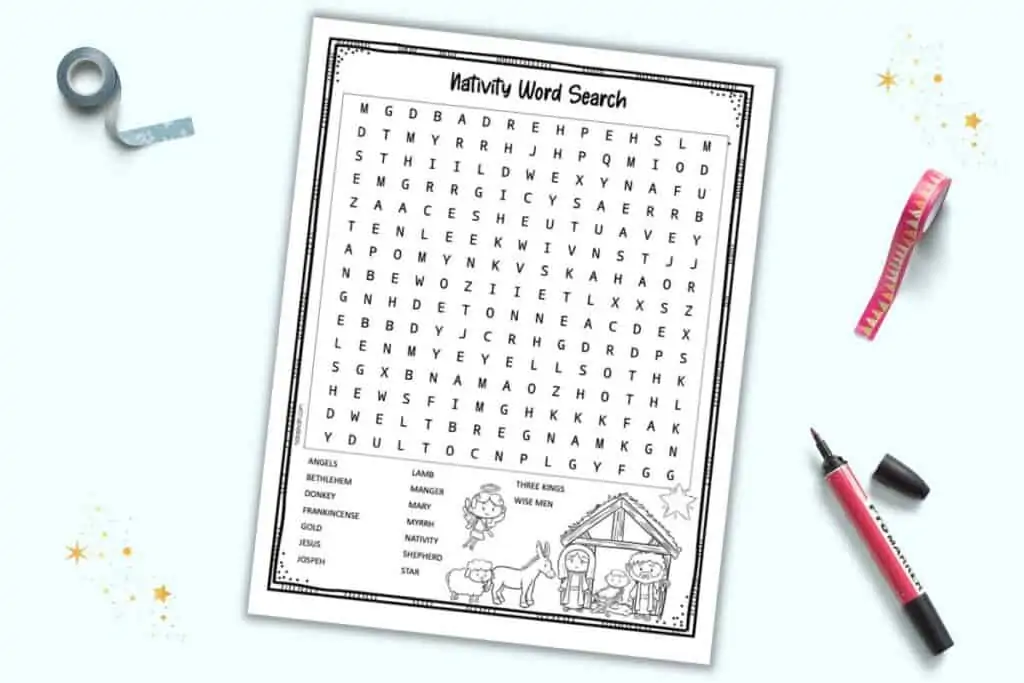 This post may include affiliate links which means I may earn a commission on qualifying purchases at no additional cost to you.
Nativity Stories for Children
There are some truly beautiful Nativity and Christmas books for children. I was sad to find out that my childhood favorite Tomie dePaola Christmas book is out of print, so I went searching for available alternatives.
The Good New of Christmas is beautifully written and is true to the Bible. It's suitable for kids of all ages from preschool through early elementary.
Sale
All Is Bright is a lovingly illustrated telling of the Christmas story. It's based on Silent Night and rhymes smoothly. I appreciate that it depicts Mary and Joseph with Middle Eastern coloring. (So does The Good New of Christmas, but many books from when I was a child did not.)
Sale
Free printable Nativity word search
The answer key is included and words can be hidden forwards, backwards, and diagonally. The answer key is included on a separate page. The word search also features a cute Nativity scene to color.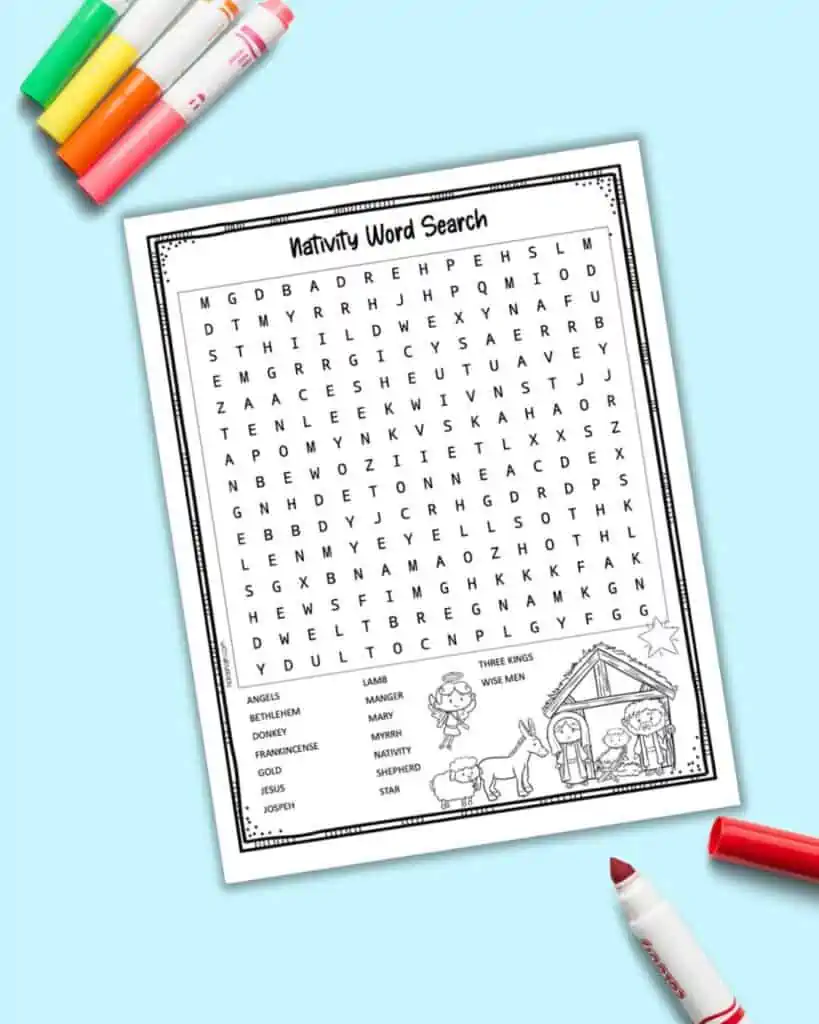 This Nativity word search is licensed for personal and classroom use. This includes use with your own personal therapy clients, library activities you are organizing, etc.
I hope you enjoy this word search! Be sure to check out this page additional printable word searches here on The Artisan Life.
Christmas & Holiday Printables
Looking for printables for the holidays? You've come to the right place! Discover Christams templates for DIY ornaments and decorations, Christmas games for families at home, and more.