These free printable cat coloring pages are so much fun! They make great no-prep activities for kids and are free for personal or classroom use. I hope you enjoy!
I've loved coloring since before it was cool for adults (I used to color in kids books because that was all I could find!). That's why I love sharing free printable coloring pages here on The Artisan Life. Today I'm sharing cute cat coloring pages for kids and adults. I hope you have as much fun coloring them as I did creating them!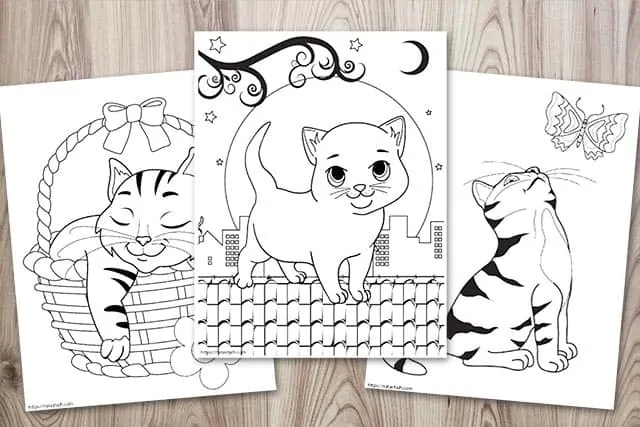 Coloring isn't just an easy no-prep activity for kids. It's also a proven way to de-stress and great for improving hand strength and fine motor skills.
Thanks to electronic gadgets, more kids are having trouble with fine motor skills than ever before. Coloring pages are an easy way to help your child develop important skills!
Coloring pages are beneficial for older adults, too. They can help maintain or regain important hand strength and dexterity. They can also reduce stress, allow for creative expression, and improve creativity.
Of course, you don't have to be a child or a senior to enjoy color's relaxing benefits. Coloring is a fun, easy way to unwind after a stressful day or express yourself artistically – no matter your age!
Free printable cat coloring pages
These coloring page printables are free for personal and classroom use. Please do not redistribute the digital files or printouts to others (besides, of course, your own children or students!) or use the images commercially. Refer your friends and coworkers to this page so they can download their own copies!
The preview images are low resolution and will look terrible if printed. Please use the download links to get the high resolution PDF files. They are all hosted on Google Drive as compressed PDF files. You will not see a preview on GDrive – just download the .zip and decompress the PDF. I have to do this to make it harder for spammers to steal the images. Sadly, there are entire websites built on stolen coloring pages!
If you want to save valuable time and avoid clicking all the individual download links, you can grab the whole cat coloring book for one very low price
Simple cute cat coloring pages
These pages are fairly simple and feature a cute cat with an additional coloring element or two. They're great for younger children or people who don't want too many details to color.
Please use the download links below each image (I've highlighted them with a grey background) to get the coloring pages or just grab the whole pack!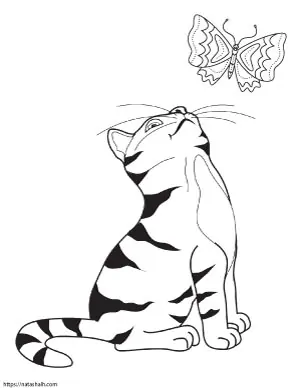 Tiger cat looking at a butterfly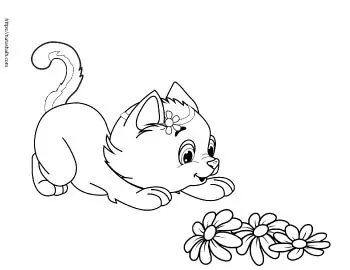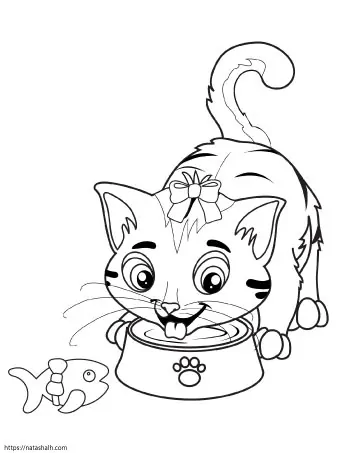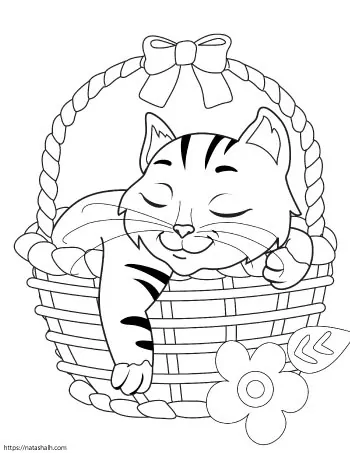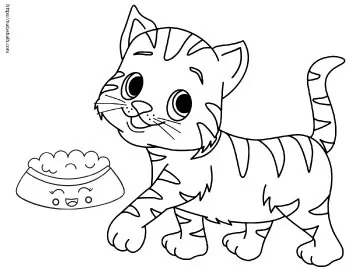 Cute tabby cat with a bowl of food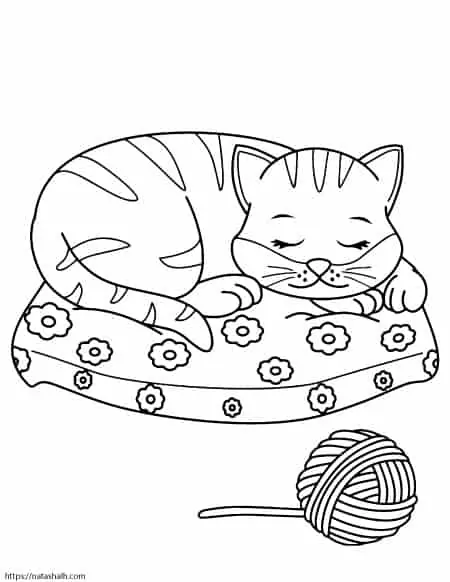 Cat sleeping with a ball of yarn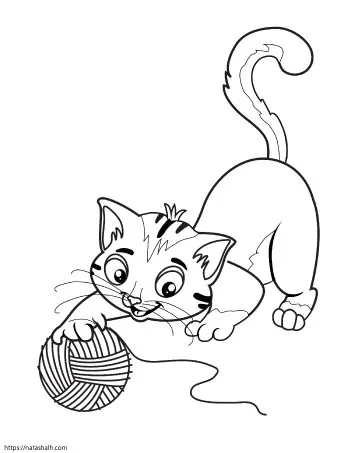 Cat playing with a ball of yarn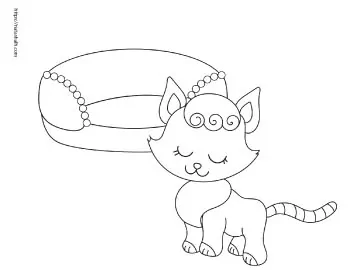 Cute cat beside a goldfish bowl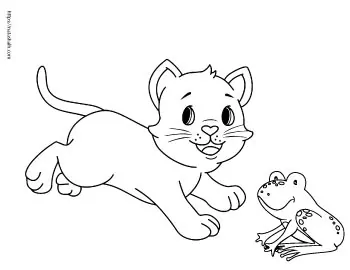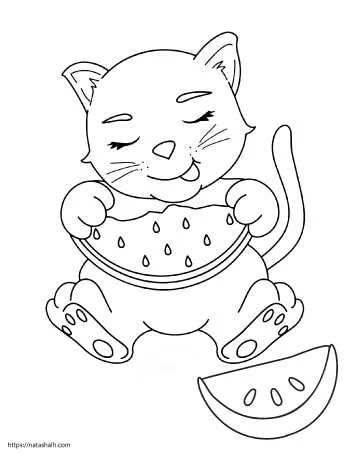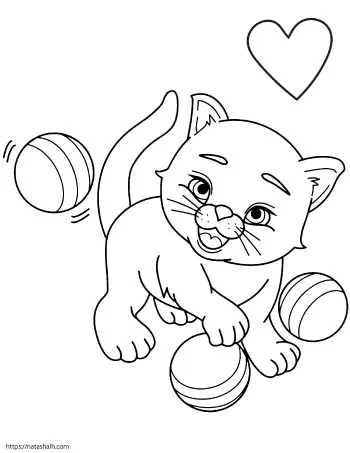 Do you need more low-prep, screen free activities for your kids or classroom? Join The Artisan Life and grab your free printable woodland animal activity pack today!
Cartoon cat coloring pages
Okay, so I guess technically all these coloring pages are cartoons (but they're also all cute cats, so hey).
These coloring printables are different from the ones above because they're more involved and have cartoon cats in scenes with a background image to color. Many of them are more cartoon-y because they're doing less realistic things, like lifting weights or teaching!
Again, please use the download links to get the PDF files from Google Drive. I've highlighted each link with a grey box to make it easier to find. You can also buy the whole cat coloring book and get all 25+ pages in one handy file!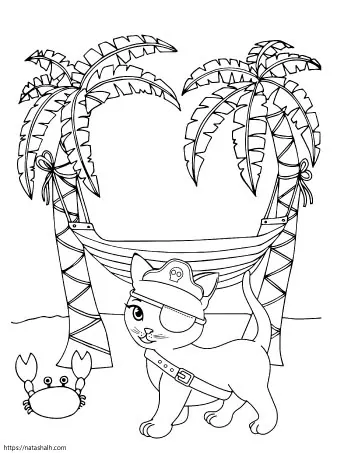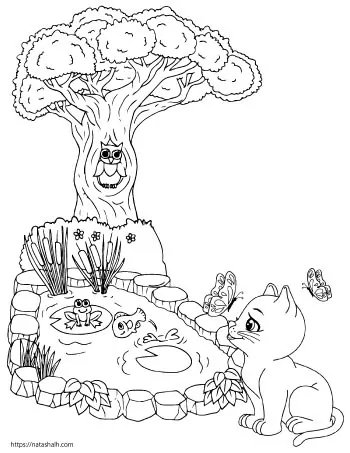 Cat playing by a pond outdoors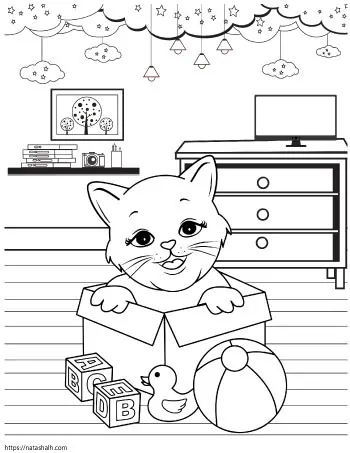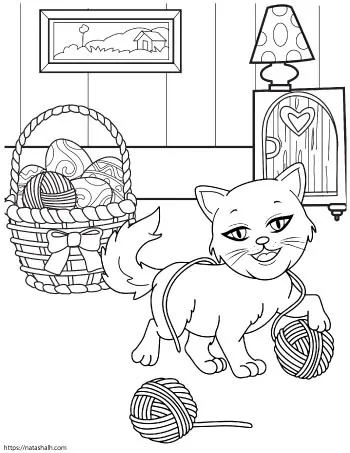 Cat playing with balls of yarn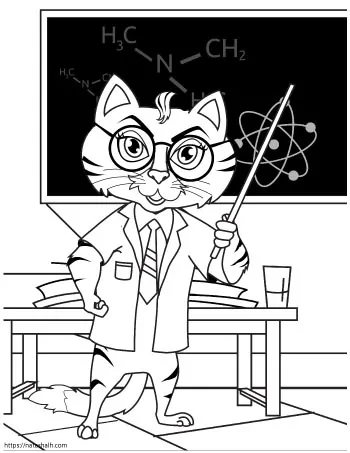 Professor cat teaching chemistry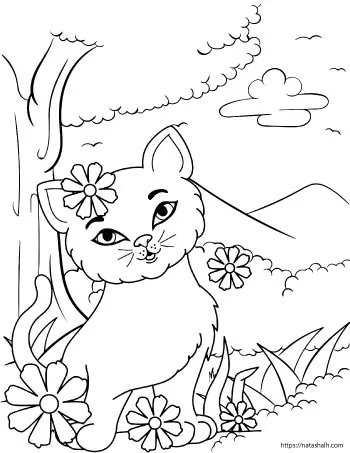 Cat playing outside with flowers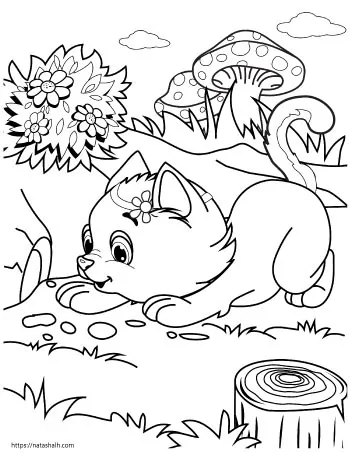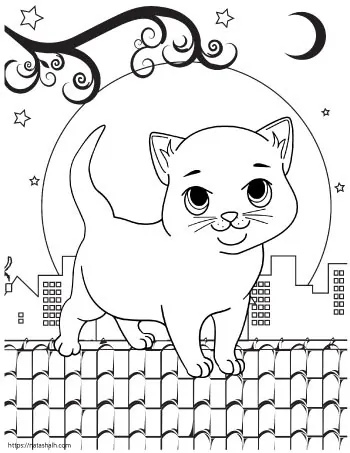 Cartoon cat on a city rooftop at night with the moon in the background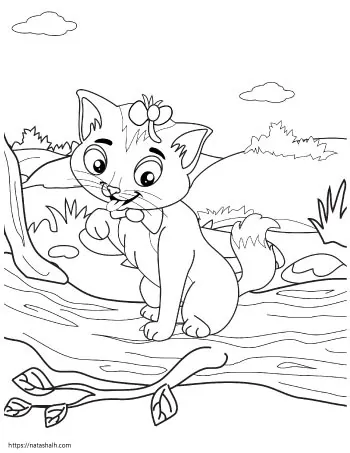 Cute cartoon cat sitting on a log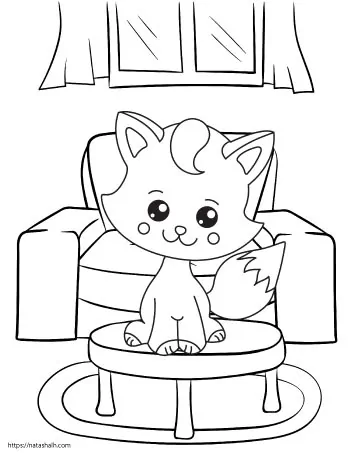 Cartoon cat sitting on a table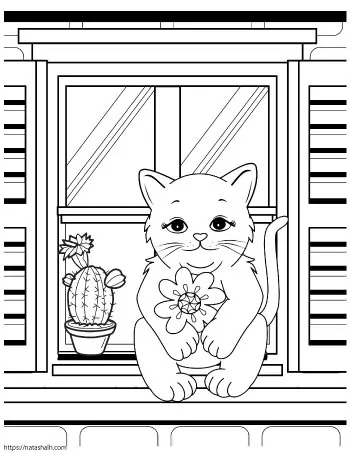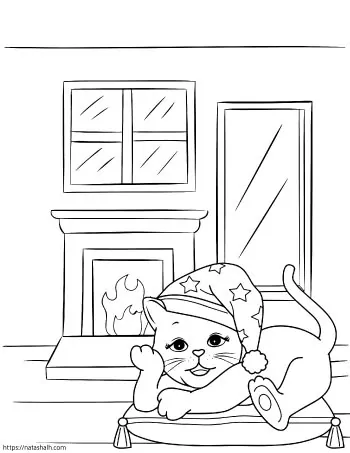 Cat lounging on a bed in front of the fireplace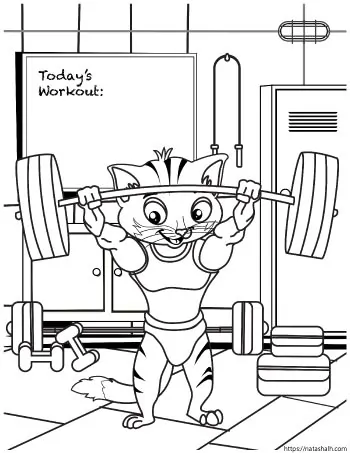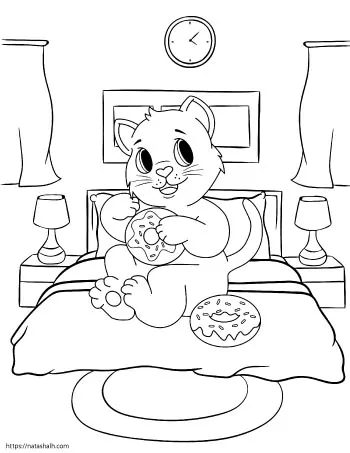 I hope you've enjoyed this collection of cute cat coloring pages for kids! Please take a moment to follow this link and Pin this post to share the word.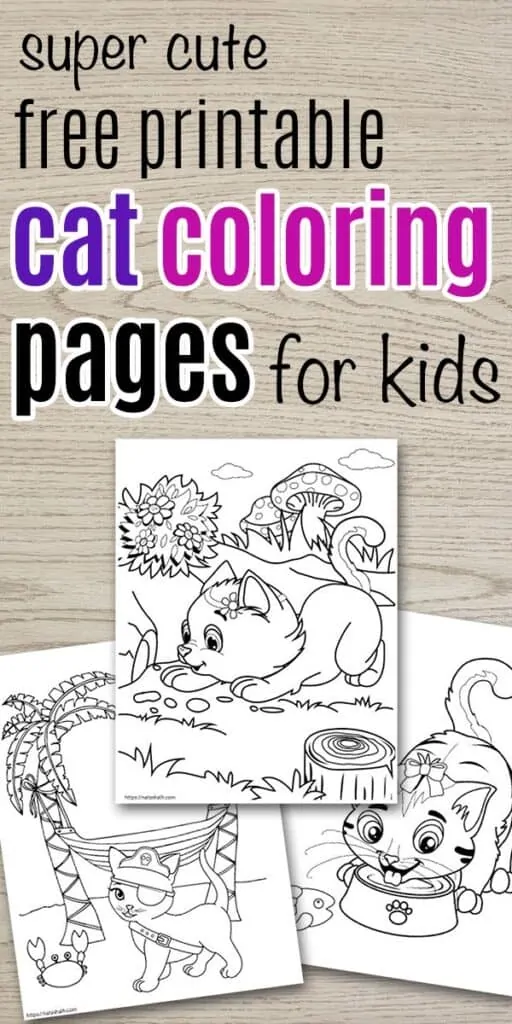 If you're looking for free printable coloring pages, you've come to the right place!
Free printable coloring pages
Check out more free printable coloring pages on The Artisan Life!