These free printable dog breed coloring pages are perfect for dog lovers of all ages! Grab 35+ free printable cute dog breed coloring sheets for children and adults with individual download links so you can get your favorite breed of dog.
Each page features a dog to color and the breed's name in a white fill font to color in. The bubble letters on each page are perfect for rainbow writing, a learning technique where a child traces the same word multiple times in different colors. Or, of course, older children and adults can fill them in with doodles and decorations. If there's a dog lover in your family, be sure to check out this free printable dog breed bingo. If you love cats, too, grab these cute cat coloring pages while you're here.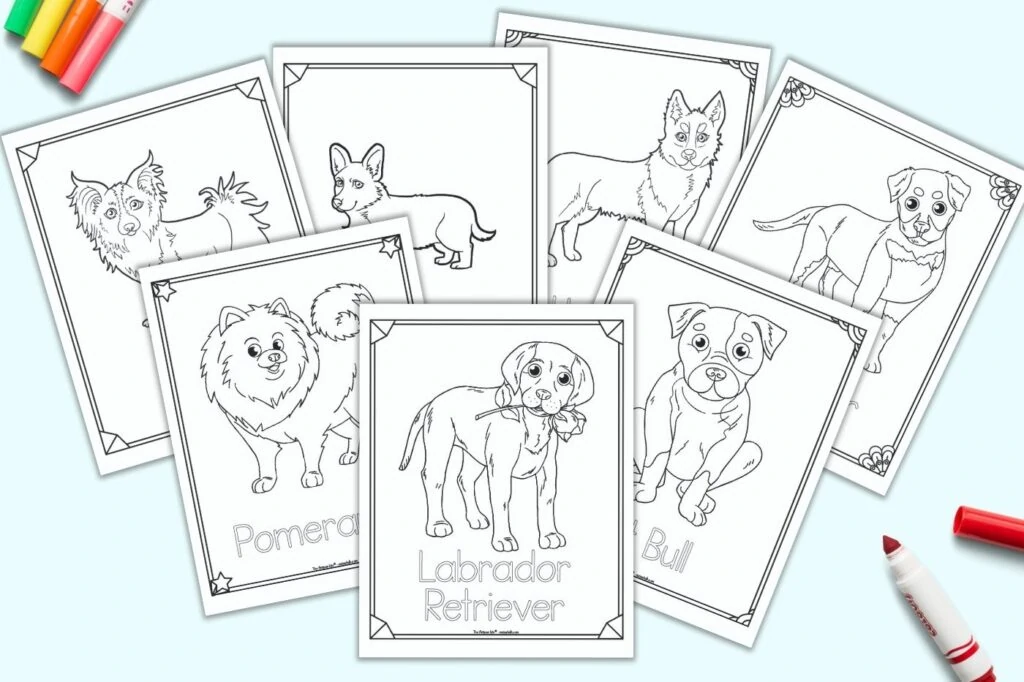 This post may include affiliate links which means I may earn a commission on qualifying purchases at no additional cost to you.
How to print and use coloring pages
Using these coloring pages is straightforward – print them off, color, and enjoy!
I recommend printing coloring pages on 32 lb bright white paper for the best coloring experience. Remember those yellow, rough coloring pages in coloring books as a child? They're not that fun to color on. This 32 lb paper is smooth and bright for vibrant colors and easy coloring.
HP Paper Printer | 8.5 x 11 Paper | Premium 32 lb | 1 Ream - 500 Sheets |...
Made in USA: HP Papers is sourced from renewable forest resources and has achieved production with 0% deforestation in North America.
Heavyweight premium printing: HP Premium32 is a heavyweight (32 pounds), brighter (100 bright) and whiter (163 whiteness) paper with a super-smooth...
Certified sustainable: HP Premium32 presentation paper is Forest Stewardship Council (FSC) certified and contributes toward satisfying credit MR1...
Our favorite markers for children's coloring are Crayola Supertips. They're affordable and fun for both adults and children. They're fairly washable, available in a wide variety of colors, and you can even use them for hand lettering practice!
Sale
My daughter's favorite crayons are Honeysticks natural beeswax crayons. The colors palette is limited, but the colors are rich and creamy.
These crayons are made from pure beeswax with food grade colorants. They're made in New Zealand so you don't have to worry about random toxins and contaminates. (Remember all that news a couple of years ago about toxic crayons?)
Sale
Honeysticks Natural Beeswax Crayons - Classic Crayon Size and Shape for a...
100% PURE BEESWAX AND FOOD GRADE COLORS FOR PEACE OF MIND: Handmade in New Zealand using 100% Beeswax and Food Grade Pigments for Color. Free from the...
CLASSIC SIZE THAT IS DURABLE AND ERGONOMIC - At Honeysticks, we understand that children develop pencil grip at their own pace. We have developed a...
8 EXCITING COLORS TO STIMULATE CREATIVITY - Your child will love expressing their inner artist with an exciting range of 8 Colors. These handmade...
Printable dog breed coloring page download links
Please note that these coloring pages are licensed for personal and classroom use. This includes use with Scouts groups, library activities, therapy clients, dog fancier meetups, etc. as long as you are personally organizing the activity.
You are not licensed to redistribute the files or printouts to others for their own personal or classroom use. Please refer your friends and coworkers to this page so they can download their own copies. Thank you!
Because many people are devoted to their favorite dog breed, the pages are individually downloadable. Follow the download link located below each preview image. It should open in a new window and start downloading automatically. You may need to authorize Dropbox downloads if asked for permission.
If there's a big dog-lover in your house, save time by downloading all 38 coloring sheets in one PDF for the very low price of $3! (Keep scrolling just a tiny big more for the individual freebie download links.)
Don't worry – the purple watermark is not on your high resolution PDF coloring pages. It's just there to keep you from printing this preview image – it's very low resolution and would look terrible if printed.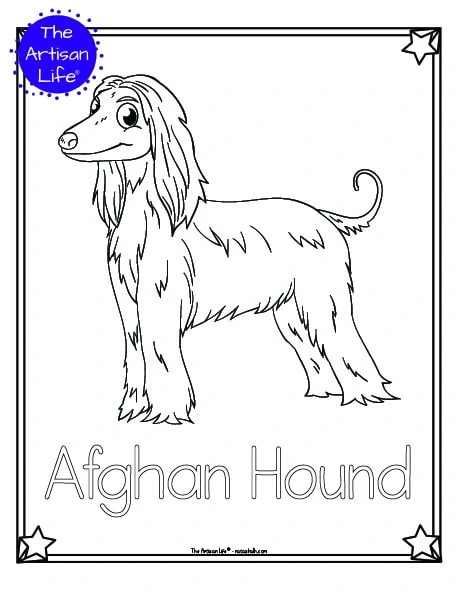 Afghan Hound coloring page download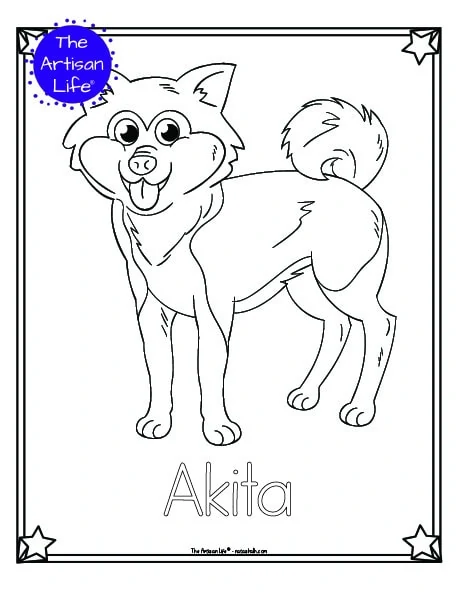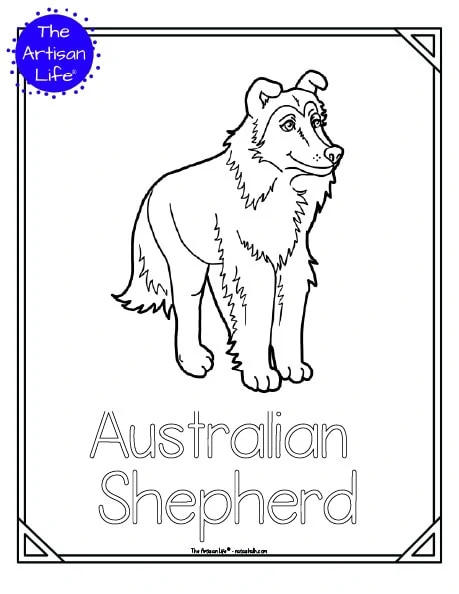 Australian Shepherd coloring page download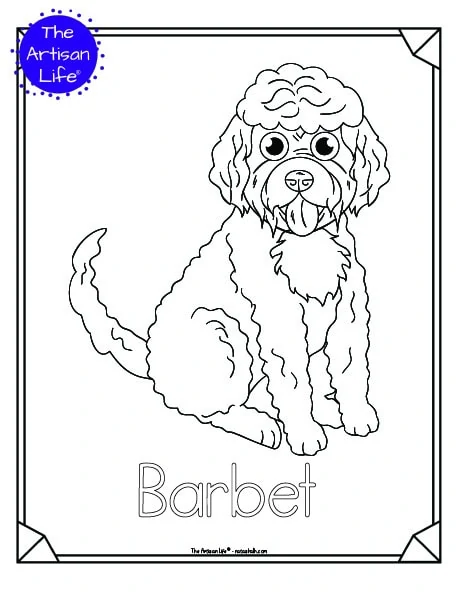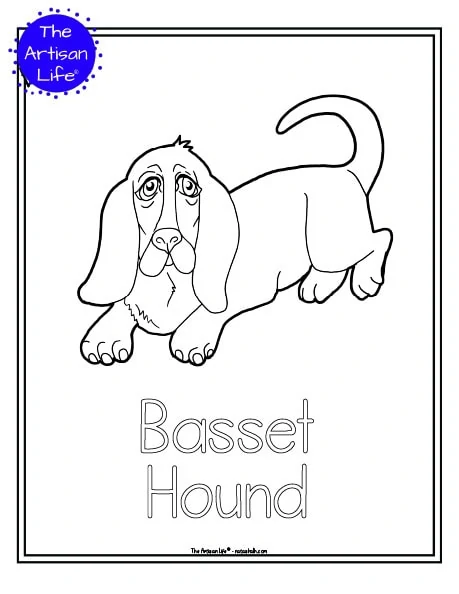 Basset Hound coloring page download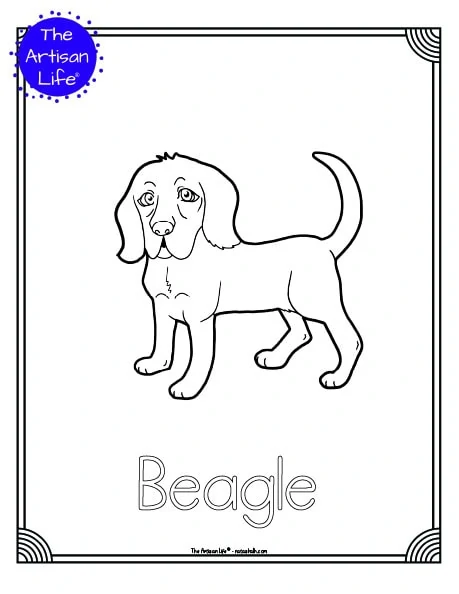 Bichon Frisé coloring page download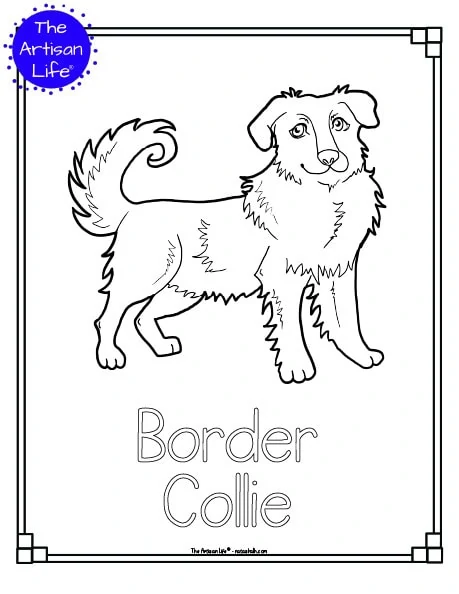 Border Collie coloring page download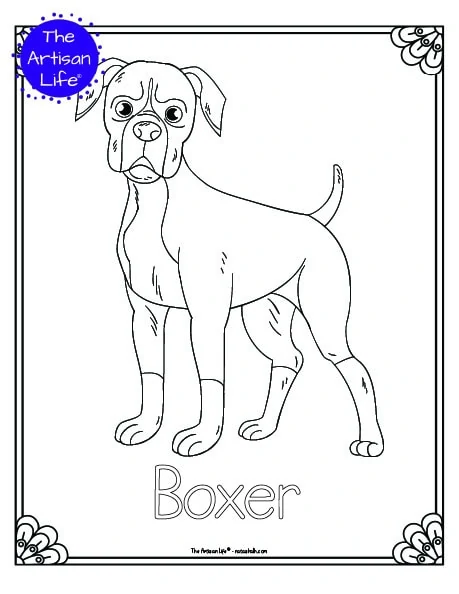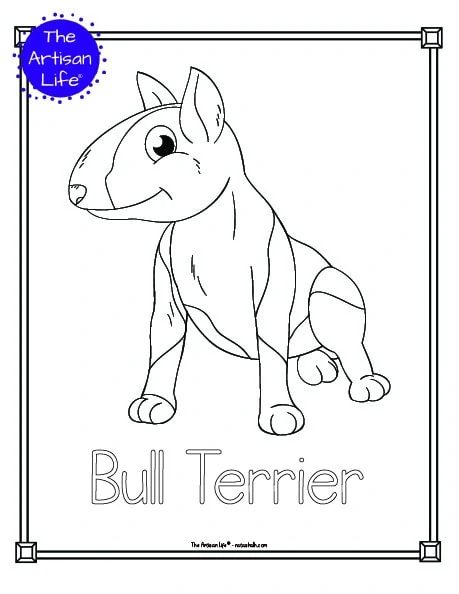 Bull Terrier coloring page download
Cavalier King Charles coloring page download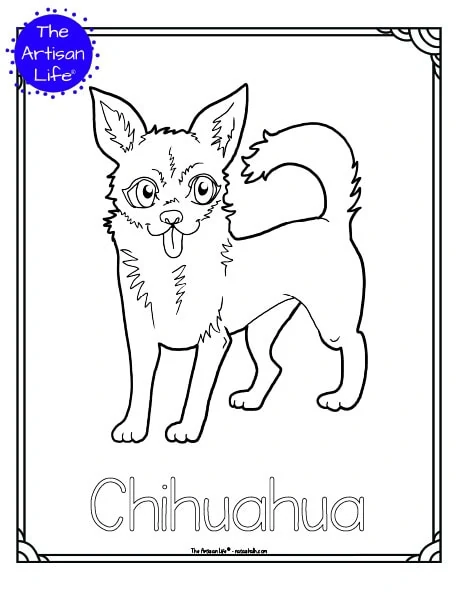 Chihuahua coloring page download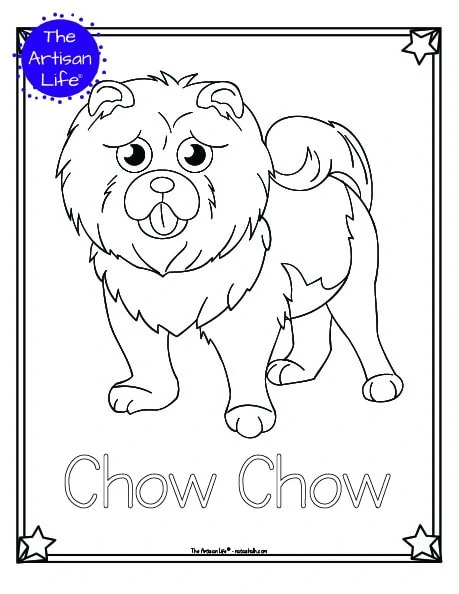 Chow Chow coloring page download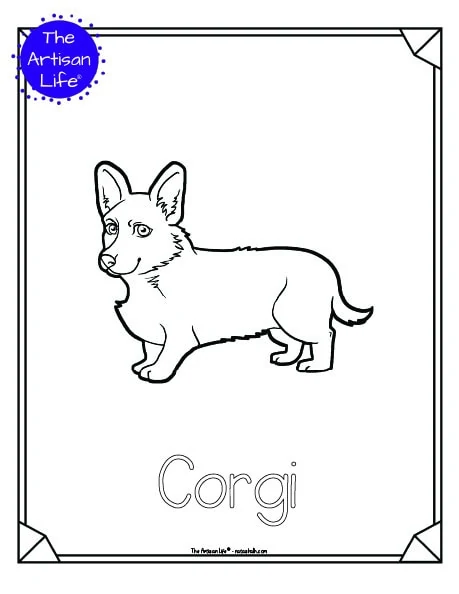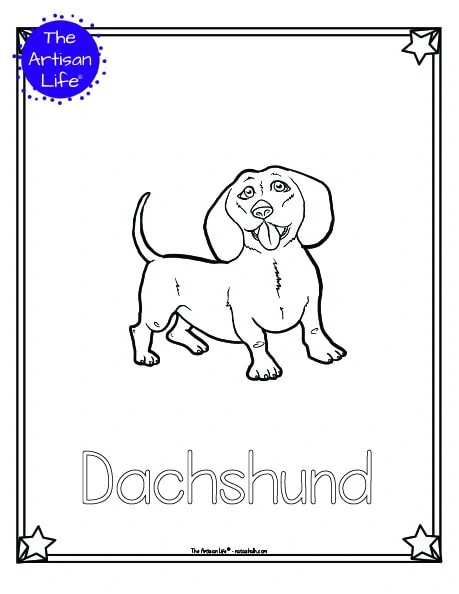 Dachshund coloring page download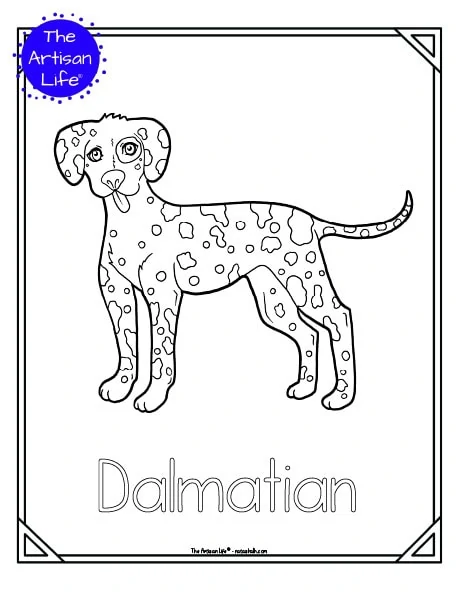 Dalmatian coloring page download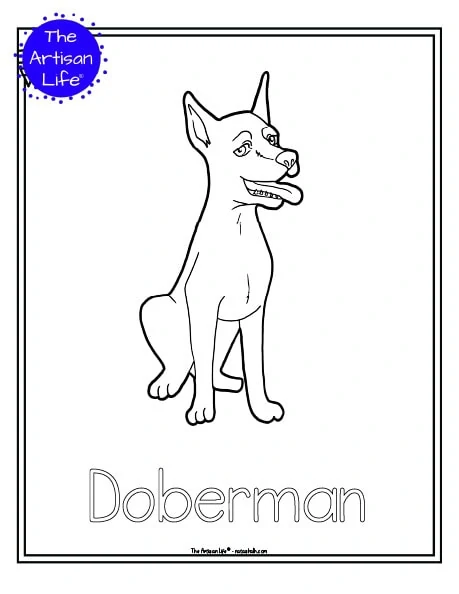 Doberman coloring page download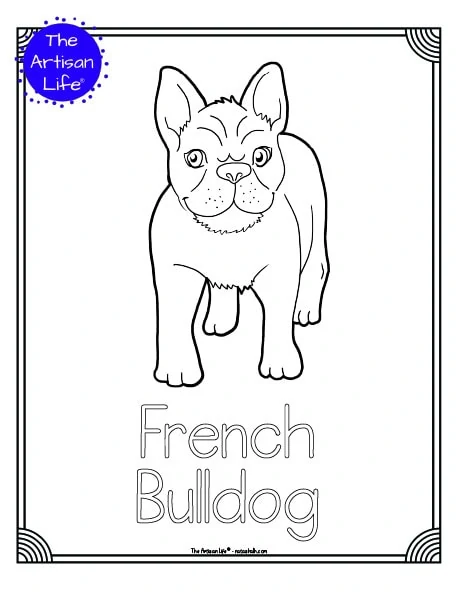 French Bulldog coloring page download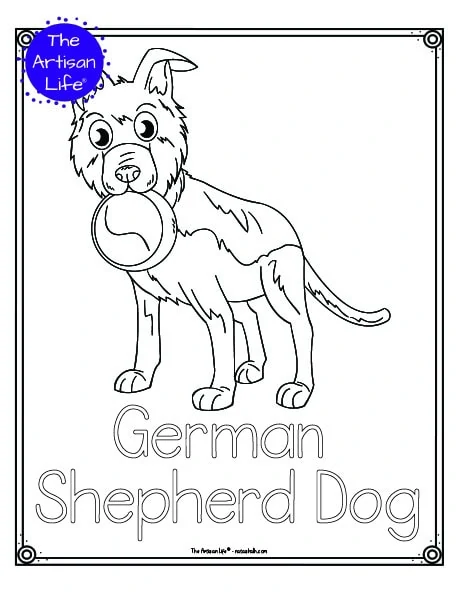 German Shepherd Dog coloring page download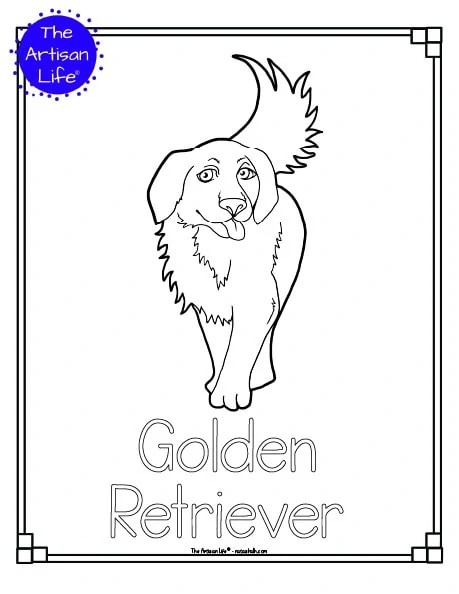 Golden Retriever coloring page download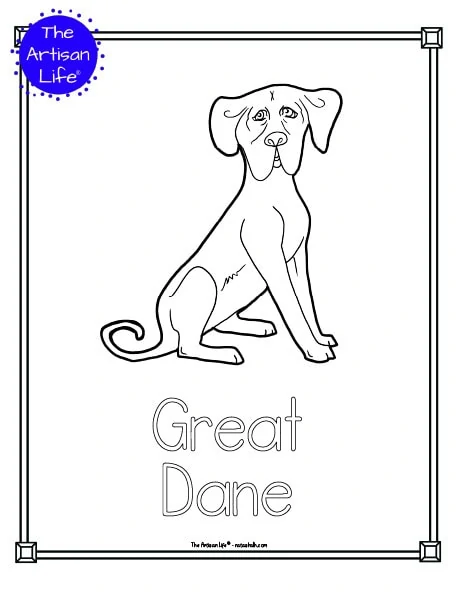 Great Dane coloring page download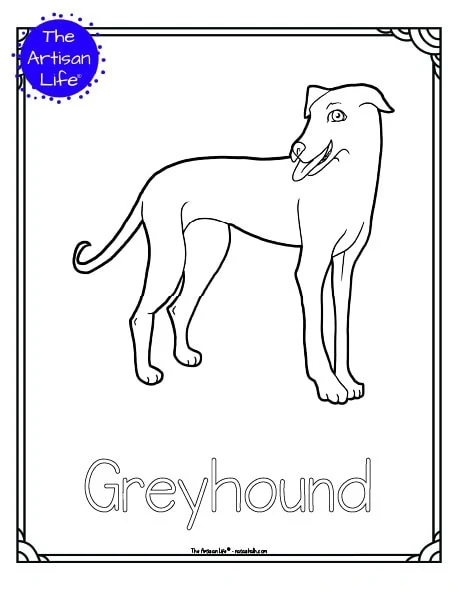 Greyhound coloring page download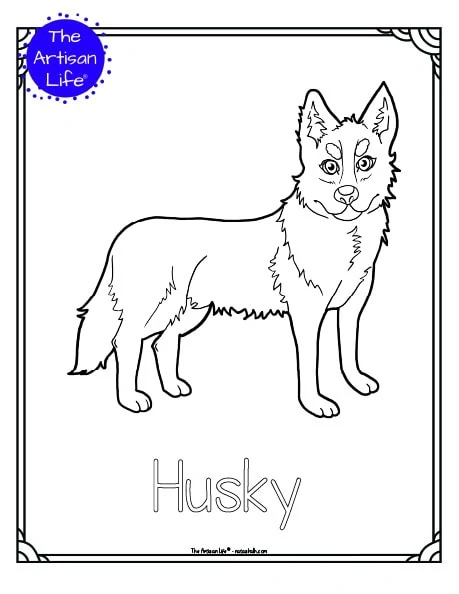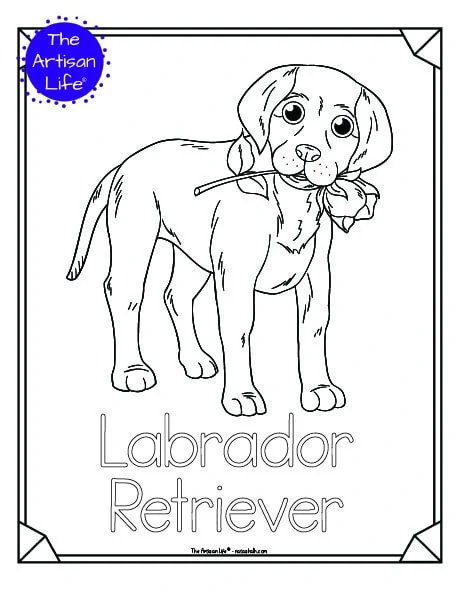 Labrador Retriever coloring page download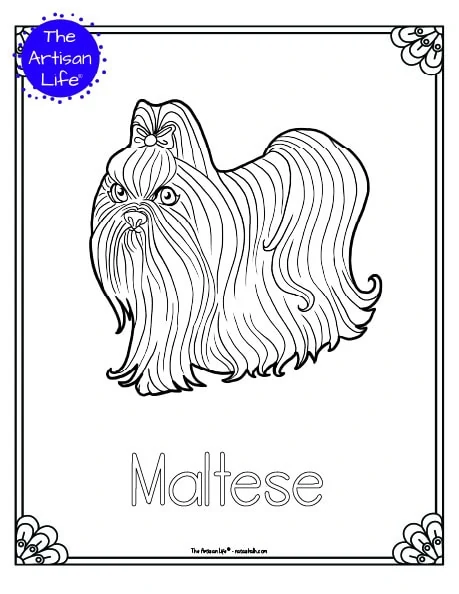 Maltese coloring page download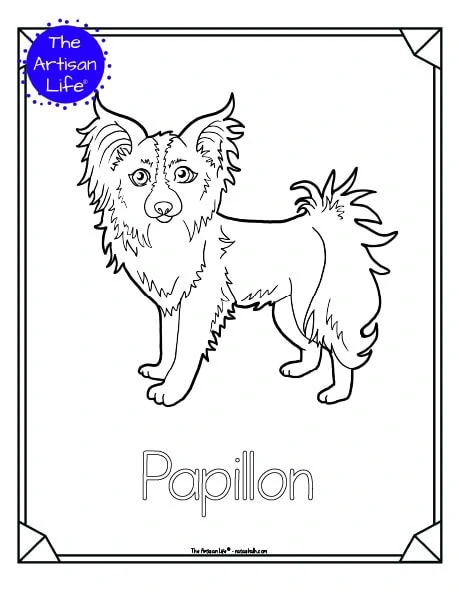 Papillon coloring page download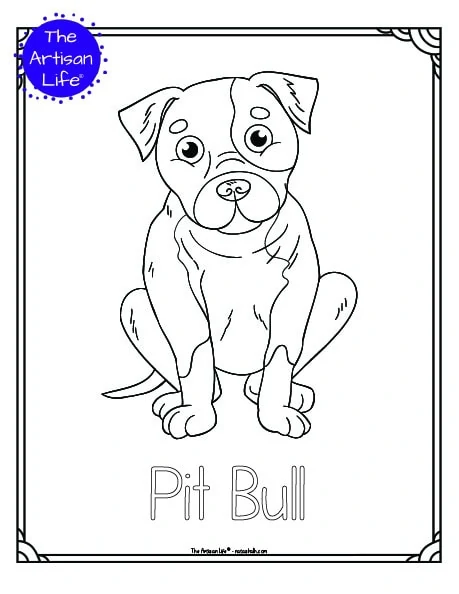 Pit Bull coloring page download
Pomeranian coloring page download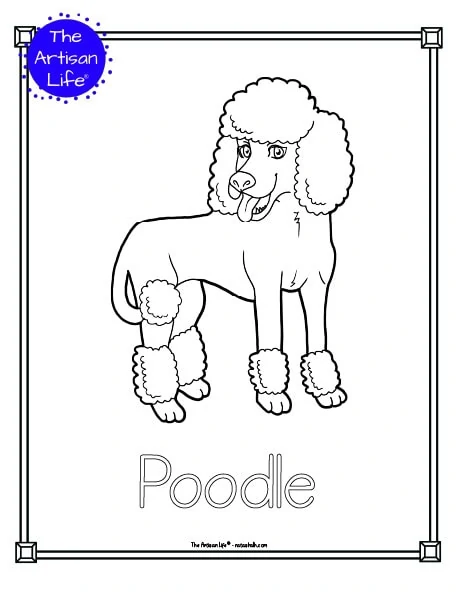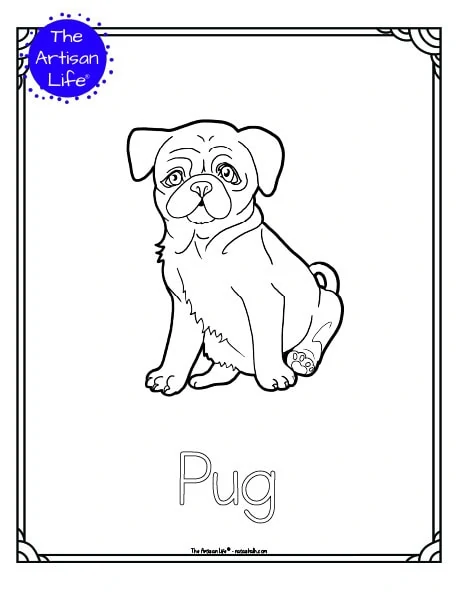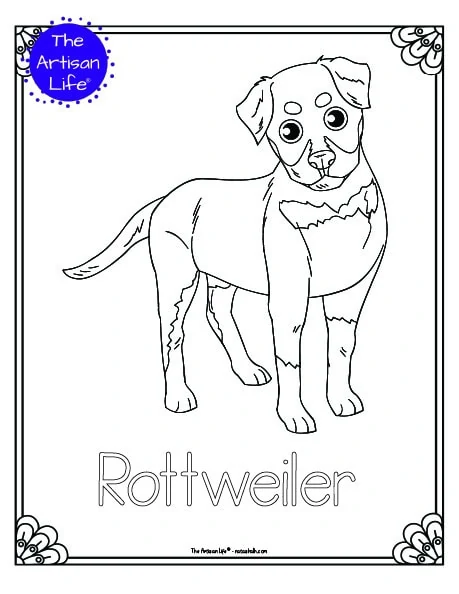 Rottweiler coloring page download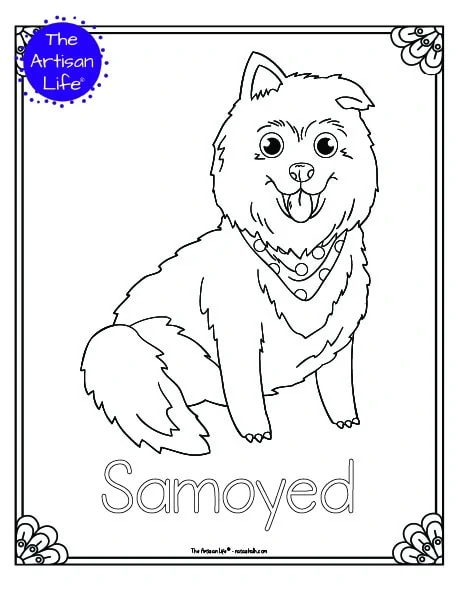 Samoyed coloring page download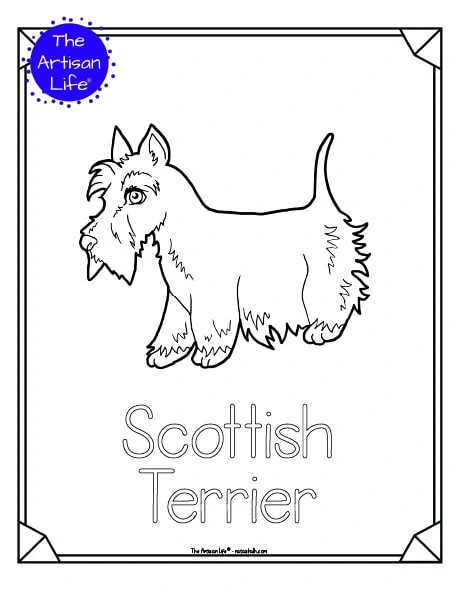 Scottish Terrier coloring page download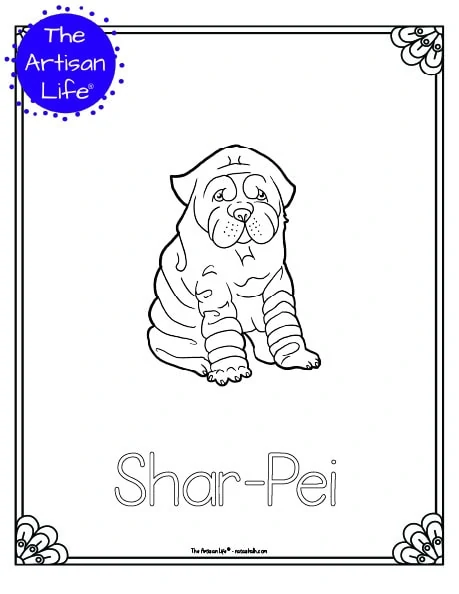 Shar-Pei coloring page download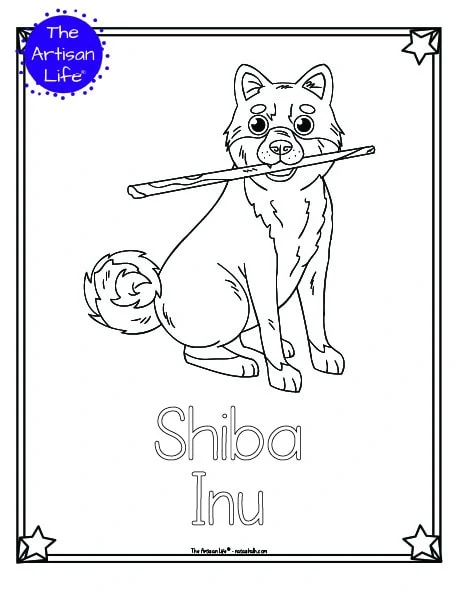 Shiba Inu coloring page download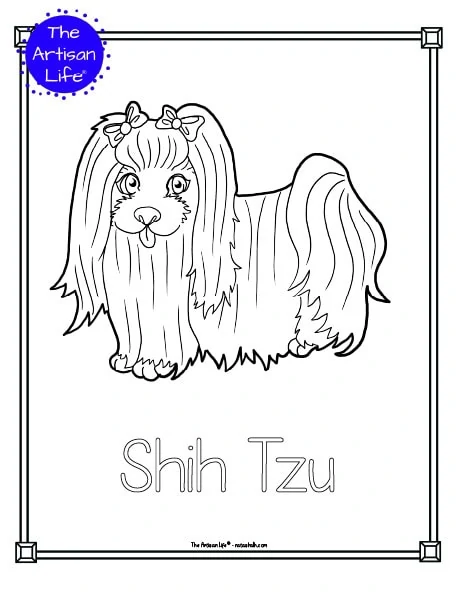 Shih Tzu coloring page download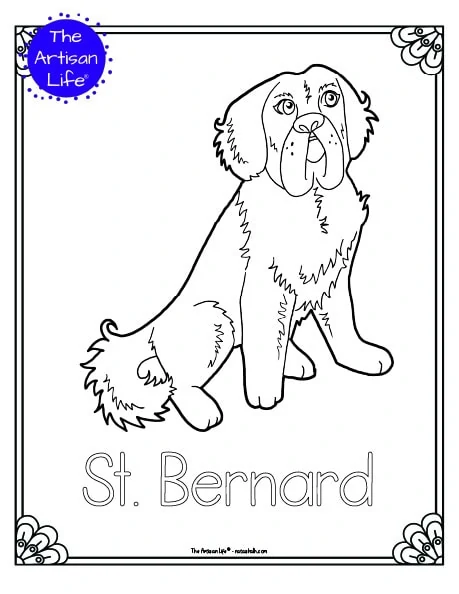 St. Bernard coloring page download
Yorkshire coloring page download
I hope you enjoy these cute dog coloring pages! If you or your children enjoy coloring, be sure to grab these additional free printable coloring sheets while you're here on The Artisan Life:
Free printable coloring pages
Check out more free printable coloring pages on The Artisan Life!