These spring coloring pages are perfect for adults and teens! Grab these free printable spring coloring pages with flowers, butterflies, and even a cute sloth coloring page.
As regular readers know, I love coloring and sharing coloring pages. I used to just post coloring pages one at a time, but today I'm stepping up my game by sharing a set of 11+ spring coloring pages with line art and 6 floral mandalas for spring.
I hope you have as much fun using these spring coloring pages as I did creating them!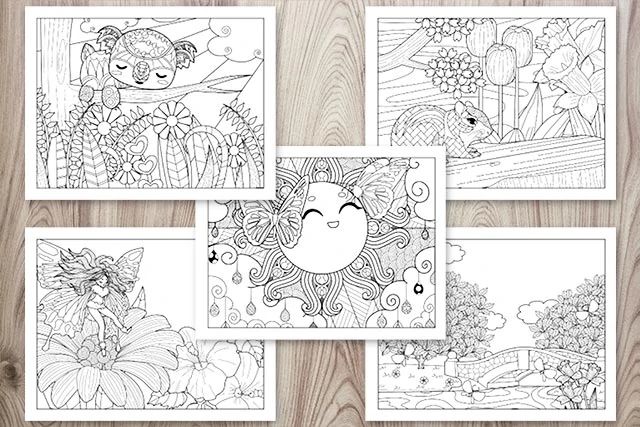 This post includes affiliate links, which means I may make a commission on purchases made through these links at no additional cost to you.
What is the best paper for printing coloring pages?
Before we get into the spring coloring pages, I want to cover something very important – paper.
If you just print your pages on any old copy paper, you won't have the premium coloring experience you deserve!
Yes, you can use copy paper if you need to, but I highly recommend getting something a bit 'nicer' and choosing the paper type based on what you like to color with.
If you are going to color mostly with pencils or crayons, you can get away with a 65 lb bright white cardstock or even a premium copy paper.
You'll get better results with a presentation paper. I personally use and recommend presentation paper.
Sale
For markers, especially art markers like Prismacolors or Copics, you really need to use a laser printer and presentation paper or other coated paper/cardstock.
I haven't personally run it through my printer because I have a smaller pad, but the Bee marker paper is supposed to work well for printable coloring pages.
The Neenah Classic Crest cardstock is a bit pricier, but you will absolutely feel the difference. If you want some, consider going in with other coloring friends to buy a pack. If you take your coloring seriously, it's worth the investment!
To make watercolor coloring pages, cut down sheets of 9×12 Canson watercolor paper and run them through a laser printer. This paper is thicker and won't go through all laser printers without jamming. If you don't have a laser printer or your printer can't handle it, head to a local copy shop!
Spring Coloring Pages Printables
Alright, now let's get to the spring coloring pages!
These coloring page printables are for personal and classroom use. Feel free to print and use as many copies as you'd like for yourself, your family, or your classroom.
Please do not redistribute the digital files or printed files to others for their use. (For example, don't share them with another teacher for use in their classroom.) Just send your friends to this post so they can download their own copies!
These images are just low resolution previews. Please don't try to print and color them – they'll look terrible.
Download information is located below the previews!
Cute bird on a branch with flowers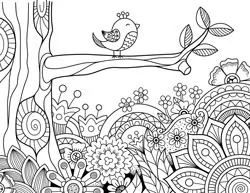 Blooming flowers in a field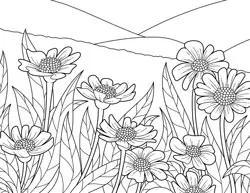 Two realistic birds with dogwood blossoms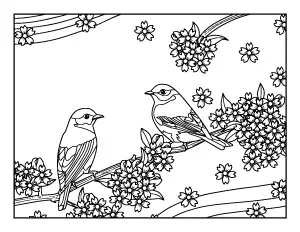 Blooming flowers and a dancing fairy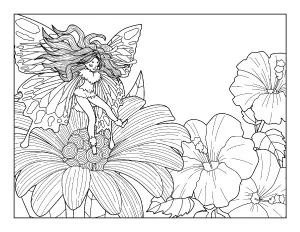 Lovely daffodils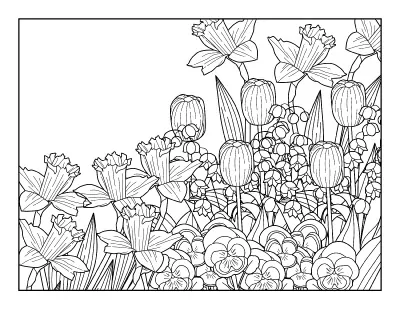 A butterfly with a tea set and a vase of flowers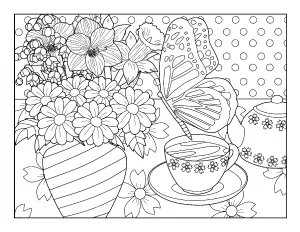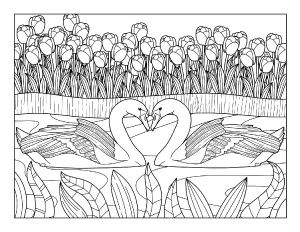 Two swans and flowers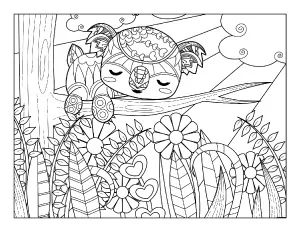 Cute sloth coloring page!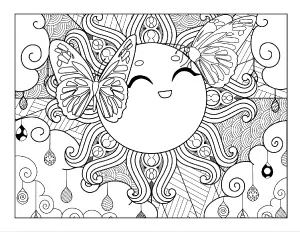 A cute smiling sun with butterflies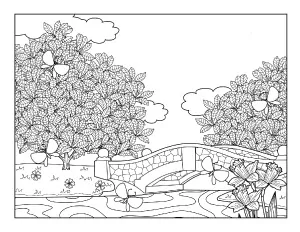 A bridge over a stream with trees and butterflies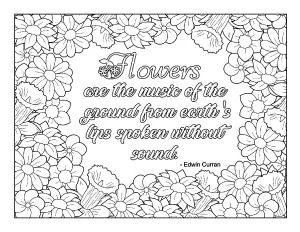 Flowers and a quote about flowers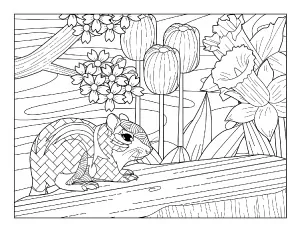 Daffodils, dogwoods, and a cute squirrel!
Shepherdess with lambs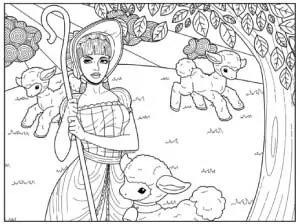 A page full of Easter eggs (want more Easter egg coloring pages?)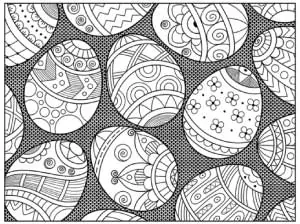 These last two are a little more kid friendly so you can share them with your family! First there's these silly bunnies with rainbows: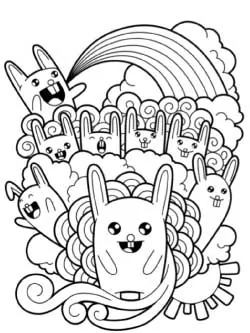 Then there's this frog coloring page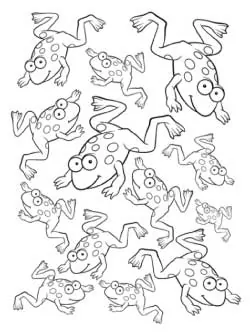 Please note that you will need to unzip the coloring page file after downloading it. Many computers have an archive tool built in. If your computer doesn't, you can unzip files for free online at ezyzip.com or download the free program 7zip for windows. Mac comes with the appropriate software pre-installed.
Printable Floral Mandalas
I know I don't always want super elaborate coloring pages. That's why I made three simple floral mandalas and three more complex floral mandalas.
Simple floral mandalas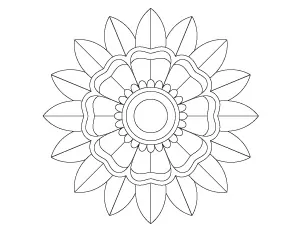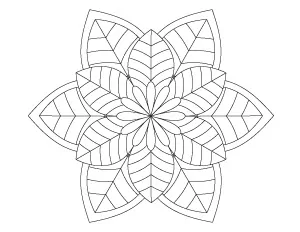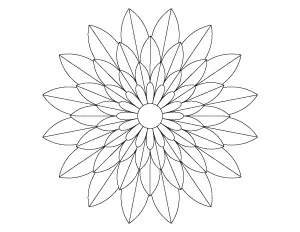 More complex floral mandalas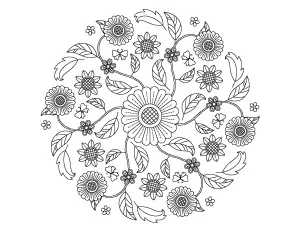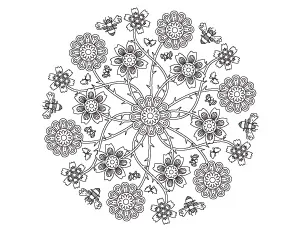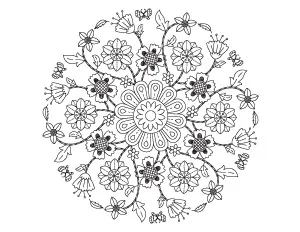 Free printable coloring pages
Check out more free printable coloring pages on The Artisan Life!