This family runs on coffee! (Or, more precisely, on espresso.)
Today I am super excited to share 20+ free printable coffee coloring pages with you. They're filled with fun coffee puns and are so much fun to color.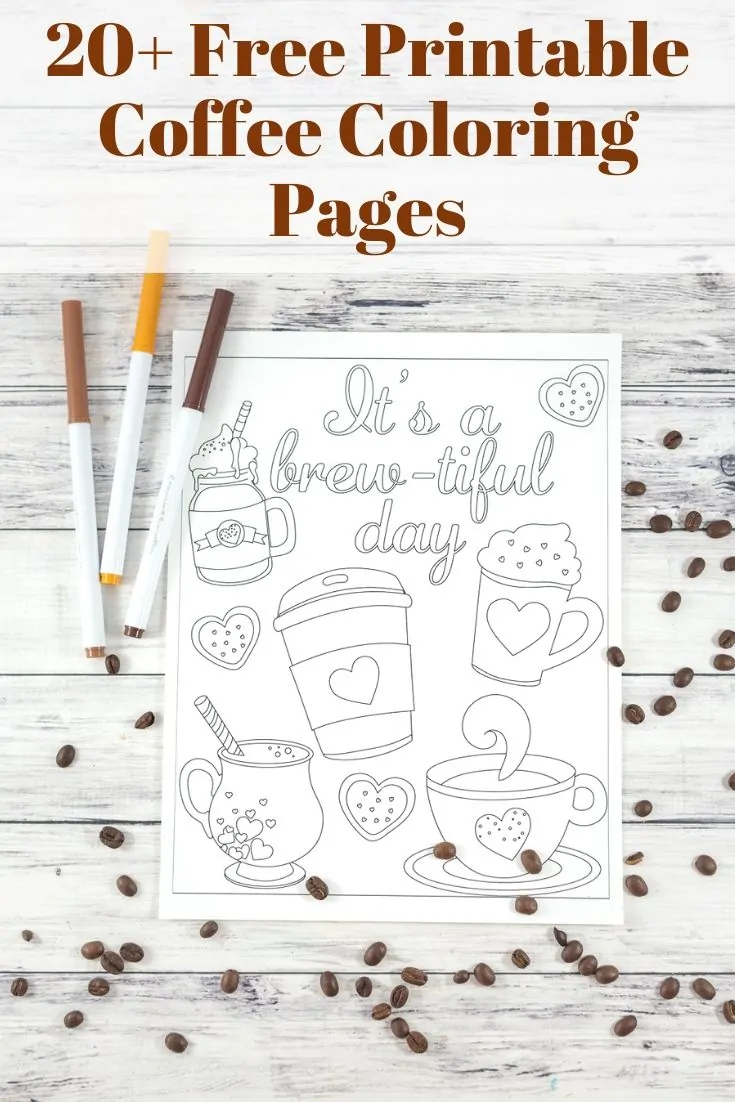 Recommended coloring supplies
This post includes affiliate links, which means I may earn a commission on purchases made at no additional cost to you.
The paper you use for coloring page printables can really make or break your experience.
Plain printer/copy paper is not a good choice for coloring pages, especially not for adults coloring pages with lots of detail.
Instead, consider using presentation paper. It has a coating that keeps markers from soaking in and feathering out and makes colored pencil super creamy.
You can also use white cardstock. It isn't quite as nice to color on, but I really like it for kid's coloring pages because it's sturdy. I use masking tape or painter's tape to hold my toddler's coloring sheets in place. Sometimes she pulls up the tape or the page, and I've found that the cardstock is a lot more durable and likely to survive the experience!
If you have a laser printer, you can use watercolor paper and make your own watercolor coloring pages! You just might need to trim it down if you don't have a printer that can handle a slightly larger page. I've used this paper trimmer for years and love that the guide wire helps me make accurate cuts.
No products found.
I used to only color with my favorite colored pencils, but lately I've also started using the Crayola Super Tips. They're surprisingly fun and easy to work with!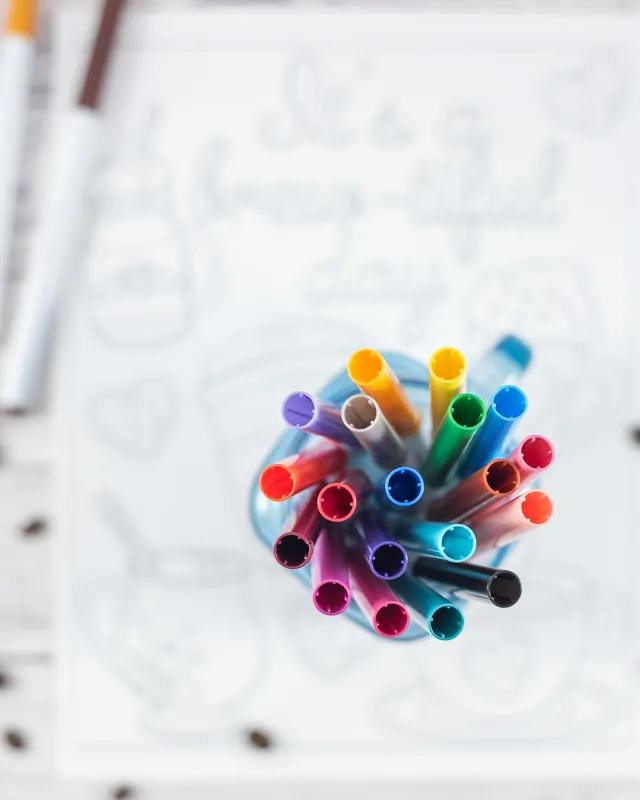 Coffee coloring pages
As always, these coffee coloring page printables are available for personal use. Please do not redistribute the digital files. Instead, just refer your friends to this post so they can download their own copy!
The images are low resolution previews – please look below the images for download information.
But first, coffee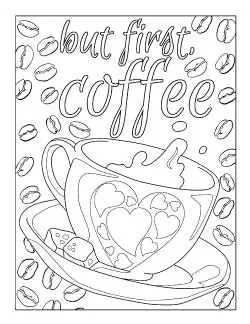 Life begins after coffee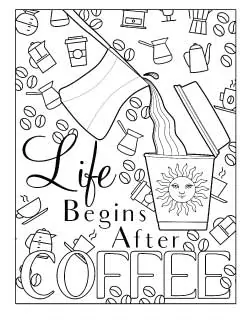 Bottomless coffee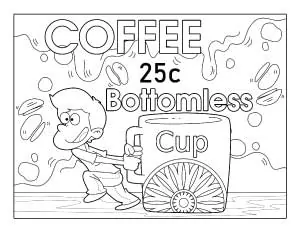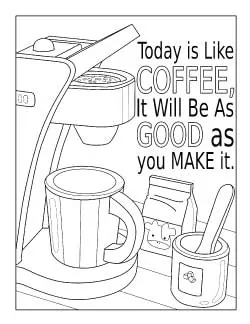 Today lis like coffee, it will be as good as you make it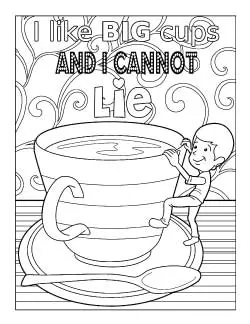 I like big cups and I cannot lie
You can do big things, Love, coffee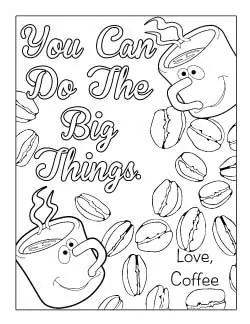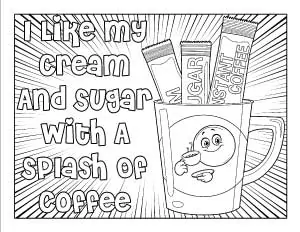 I like my cream with sugar and a splash of coffee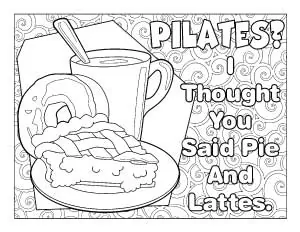 Pie and lattes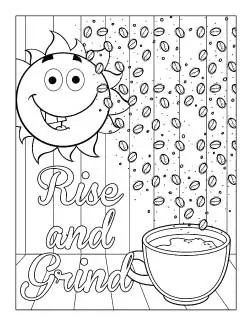 Rise and grind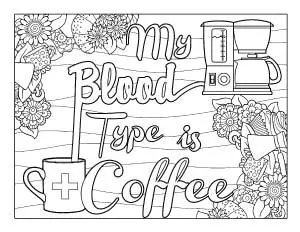 My blood type is coffee
Coffee, because adulting is hard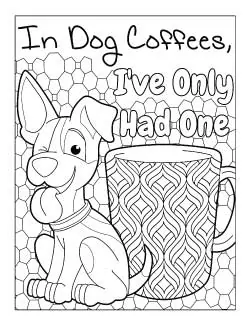 In dog coffees I've only had one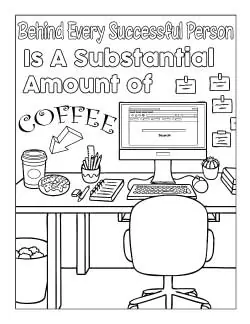 Behind every successful person is a substantial amount of coffee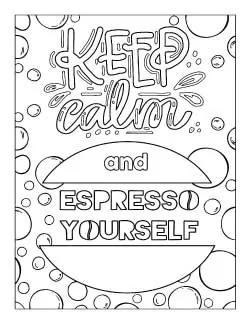 Espresso yourself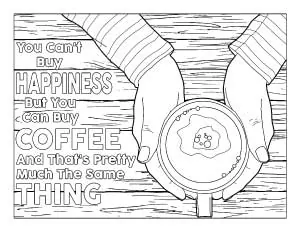 You can't buy happiness but you can buy coffee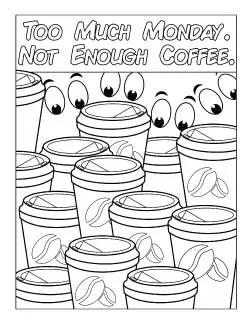 Too much Monday, not enough coffee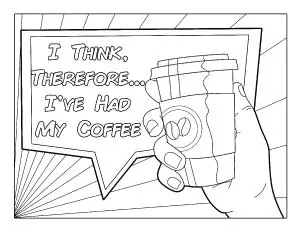 I think, therefore I've had my coffee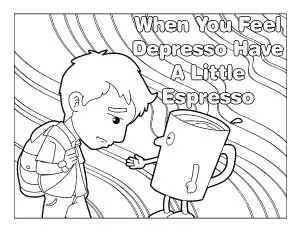 When you feel depresso have a little espresso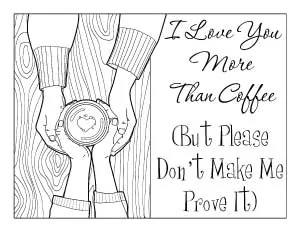 I love you more than coffee (but please don't make me prove it)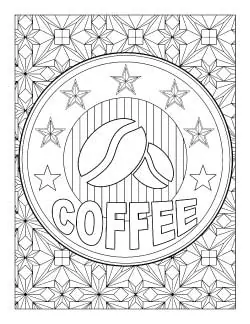 Coffee coloring page
Where to download your coffee coloring printables
Like all free printable coloring pages on The Artisan Life, these are for personal and single classroom use. You are welcome to print and use them for activities you are personally organizing (for your own classroom, book club, etc.).
You are not licensed to share the printouts or files with others for their personal use in their classrooms or with activities they are organizing. Instead, please refer your friends and coworkers to this page so they can download their own copies.
Just let me know where to send your printables by filling out the box below and they'll zip across the internet and into your mailbox!
Not sure you want 20+ pages? Grab a free trial bonus page below. Don't worry, this bonus page is included in the complete PDF, too.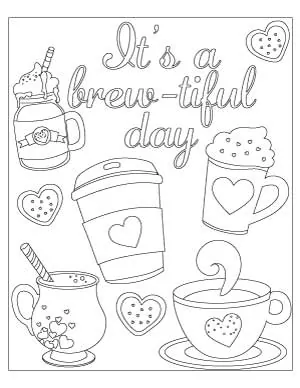 This "It's a brew-tiful day" coloring page is available for free download right here!
Free printable coloring pages
Check out more free printable coloring pages on The Artisan Life!