These free printable cute sea creature coloring pages are no-prep fun for kids! Grab 25 free sea animal coloring sheets for children to keep your ocean-loving child happily busy and coloring. They're great for road trips, quiet time, as part of a lesson plan, or anytime fun.
All 25 sea creatures have a full background to color and are available for individual free download so you can snag exactly the animals your child wants most. Pages include favorites like clownfish, sharks, dolphins, sea turtles, and more.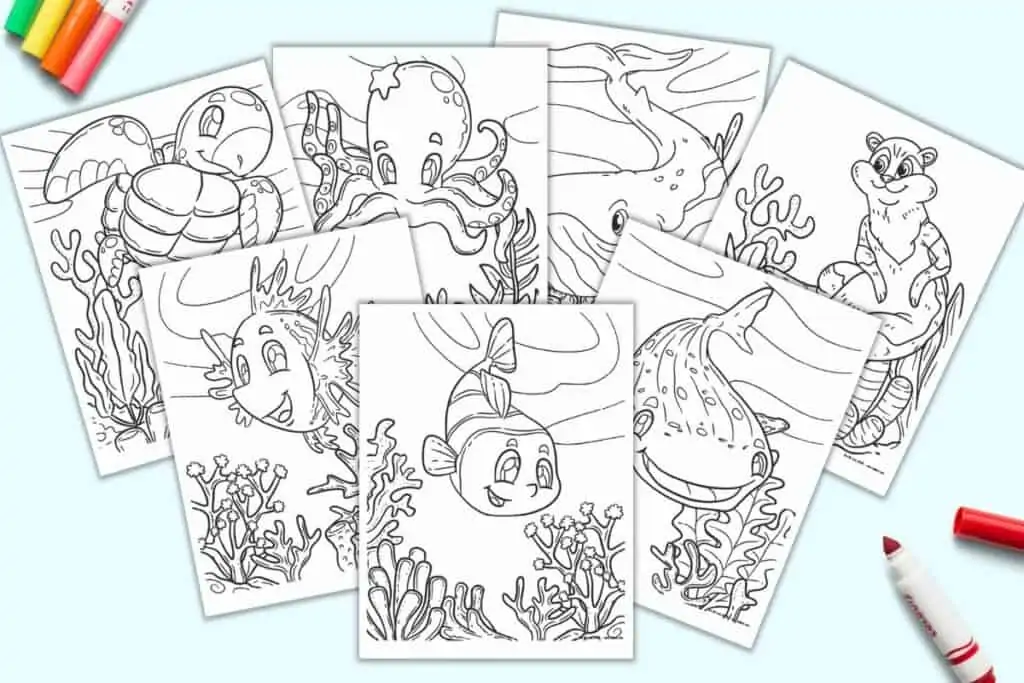 Please note that these are cute ocean animal coloring pages, not hyper-realistic ones. They're not overly fantastical (there are no sharks playing underwater tennis), but they definitely are cutesy. I hope you enjoy!
This post may include affiliate links which means I may earn a commission on qualifying purchases at no additional cost to you.
My daughter has always loved the ocean and fish. If your little learner loves fish, too, be sure to check out this post with toddler-approved books about the ocean for toddlers and preschoolers.
We have lots of books about animals and fish. Pretty much anything by DK, Eyewitness, or National Geographic is a popular at our house. These books have large, colorful photographs and dependable information. A little while ago, I bought a large book about animals at Costco, only to discover that it had some misinformation. (It's the big green one that came with a leopard poster, in case you got it, too.) Yikes! Now I stick to books I trust to have accurate information for my little animal lover.
How to print and use sea creature coloring sheets
Printable coloring pages are fun and easy to use. They save you time and money, too! Instead of shopping online and waiting for a book to arrive or heading to the store to see what's available, you can print your child's favorite pages over and over again.
I recommend printing these coloring pages on 32 lb bright white paper. Many children's coloring books have rough paper that's unpleasant to color on. Kids definitely do notice that their coloring books have crummy paper, but adult coloring books have nice paper. My daughter is always trying to color my books instead of hers because they're so much nicer! This 32 lb paper is smooth and bright for vibrant colors and easy coloring.
Using a nicer paper can protect your coloring books from little hands and make coloring a more enjoyable experience that your little leaner loves. It also makes marker bleed throughs less likely, so you won't have to waste time scrubbing marker off your table or desk yet again.
HP Paper Printer | 8.5 x 11 Paper | Premium 32 lb | 1 Ream - 500 Sheets |...
Made in USA: HP Papers is sourced from renewable forest resources and has achieved production with 0% deforestation in North America.
Heavyweight premium printing: HP Premium32 is a heavyweight (32 pounds), brighter (100 bright) and whiter (163 whiteness) paper with a super-smooth...
Certified sustainable: HP Premium32 presentation paper is Forest Stewardship Council (FSC) certified and contributes toward satisfying credit MR1...
My daughter's favorite markers for coloring are Crayola Supertips. They're affordable and fun for adults and children, alike. They're fairly washable (sometimes you do have to scrub, but I haven't found any markers that come off with no effort at all). They're available in a wide range of colors, including a set with 100 different shades. Supertips can color fine detail and make broad strokes, too.
Sale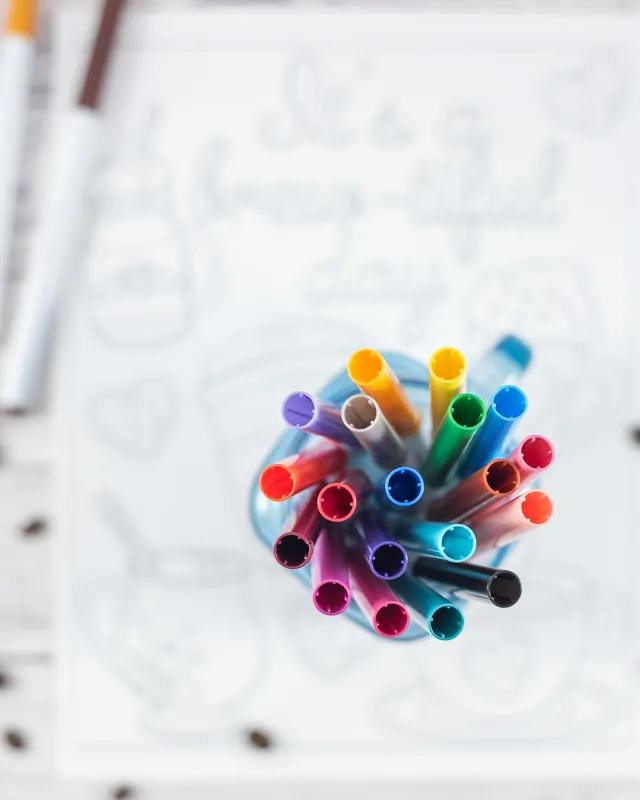 My daughter's favorite crayons are Honeysticks natural beeswax crayons. They're only available in a limited number of colors, but the colors are rich and creamy. They color well and are safe for children 1 year and older.
Honeysticks crayons are made in New Zealand from pure beeswax with food-grade colorants. If your child is still taste-testing their crayons, this brings a lot of peace of mind. I thought we were past this stage at our house, but for some reason my 3.5 year old is once again putting things in her mouth. Sigh.
Sale
Honeysticks Natural Beeswax Crayons - Classic Crayon Size and Shape for a...
100% PURE BEESWAX AND FOOD GRADE COLORS FOR PEACE OF MIND: Handmade in New Zealand using 100% Beeswax and Food Grade Pigments for Color. Free from the...
CLASSIC SIZE THAT IS DURABLE AND ERGONOMIC - At Honeysticks, we understand that children develop pencil grip at their own pace. We have developed a...
8 EXCITING COLORS TO STIMULATE CREATIVITY - Your child will love expressing their inner artist with an exciting range of 8 Colors. These handmade...
My current favorite tools for coloring are gel pens. I wrote an entire post on the best gel pens for adult coloring, but my top picks for the best overall and best budget gel pens are shown below. My daughter loves when we let her use gel pens. The "best budget" pick is inexpensive and colors surprisingly well. They're really fun for adding details and accents to undersea coloring pages!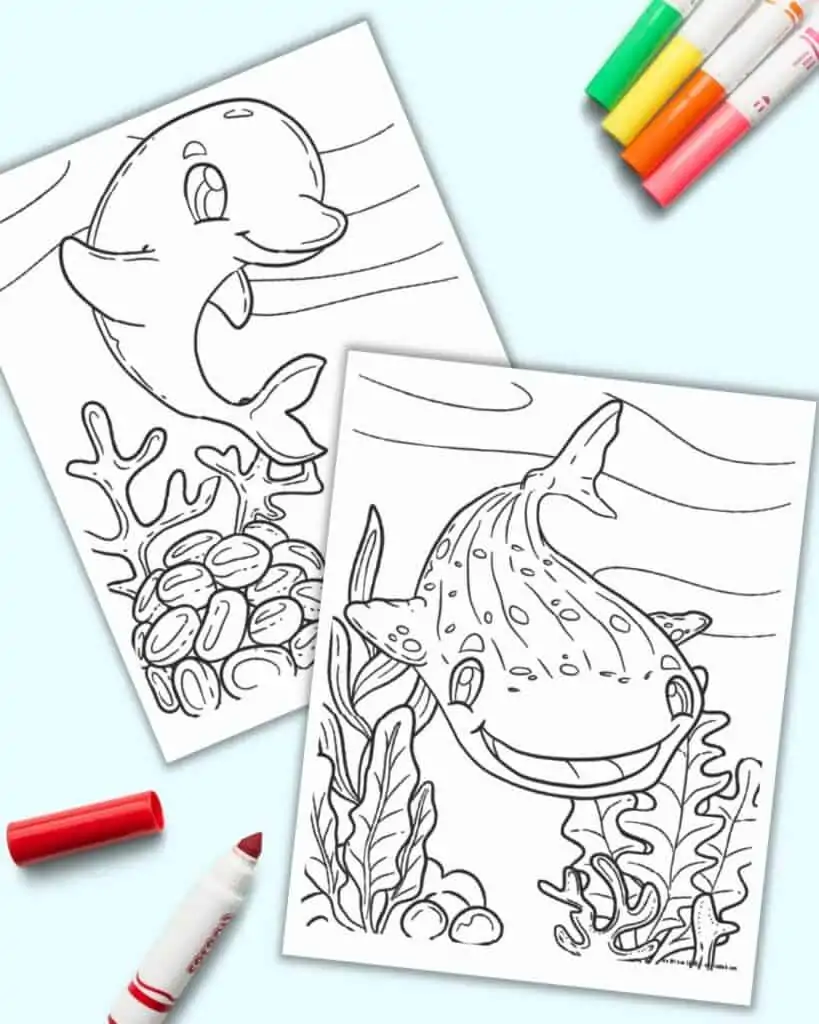 Printable sea animal coloring page download information
These coloring pages are licensed for personal and classroom use. This includes use with Scouts groups, library activities, therapy clients, etc. as long as you are personally organizing the activity.
You are not licensed to redistribute the files or printouts to others for their own personal or classroom use. Please refer your friends and coworkers to this page so they can download their own copies. Thank you!
Because children frequently want exactly their favorite sea creature and nothing else will do, each ocean animal coloring page is available for individual download. This is also very convenient for lesson plans that include specific animals.
Download information is located below each preview image. Don't worry – the purple watermark is not on your high resolution PDF. The link should open in a new tab/window and starting downloading automatically. You may need to authorize downloads from Dropbox if asked for permission.
If you have an ocean-loving child or are a teacher, you can grab the entire set of 25 cute sea creature coloring sheets in one handy PDF for the very low price of $1.79. (Keep scrolling a tiny bit more for the individual download links.)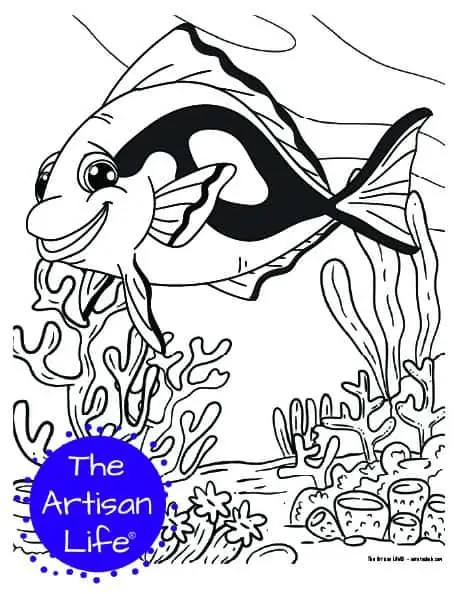 Blue tang coloring page download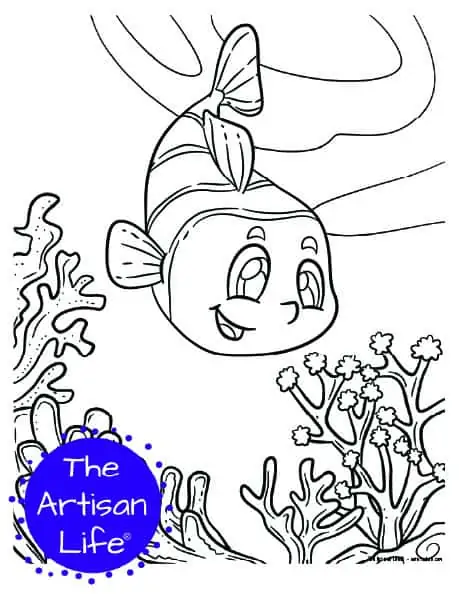 Clownfish coloring page download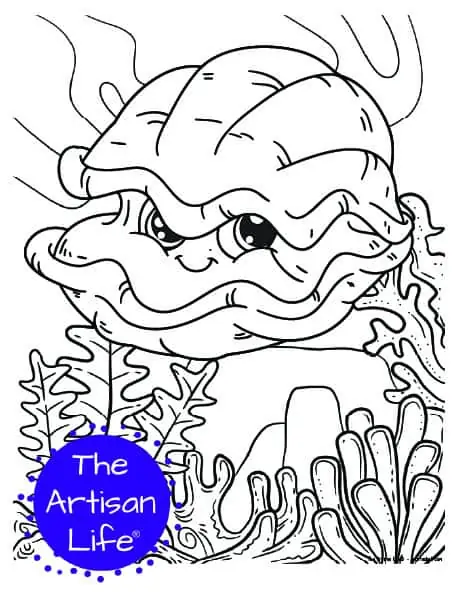 Cute clam coloring page download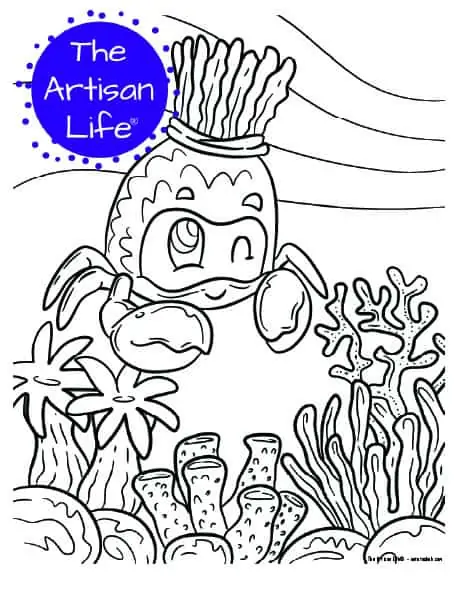 Cute crab coloring page download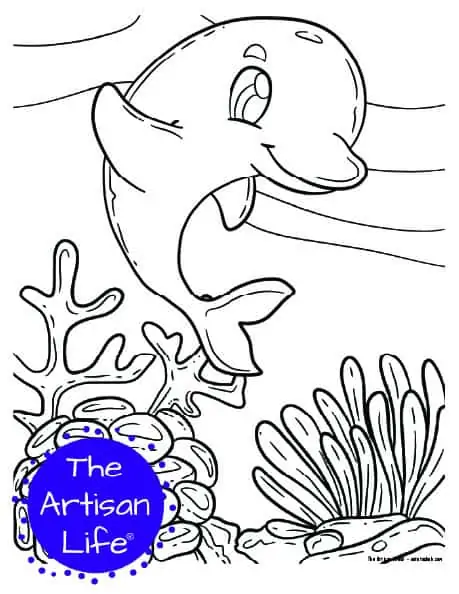 Dolphin coloring page download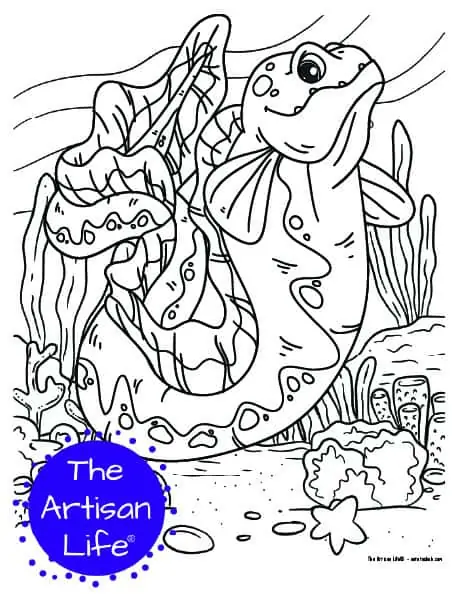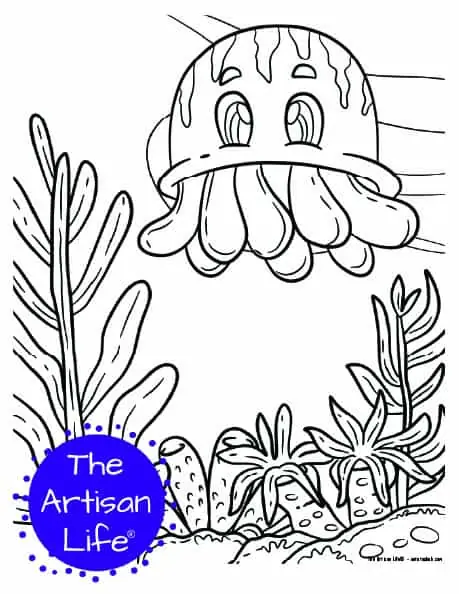 Jellyfish coloring page download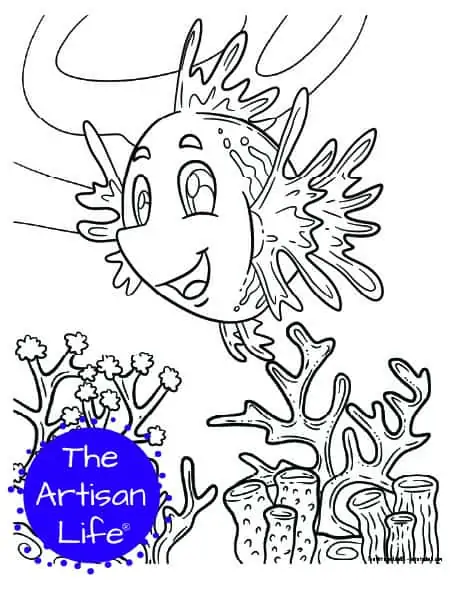 Lionfish coloring page download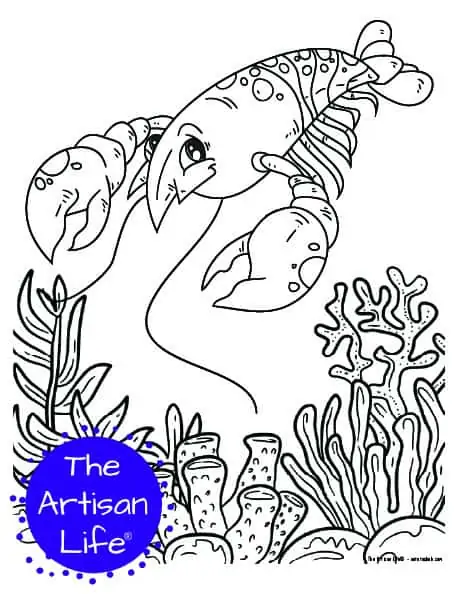 Lobster coloring page download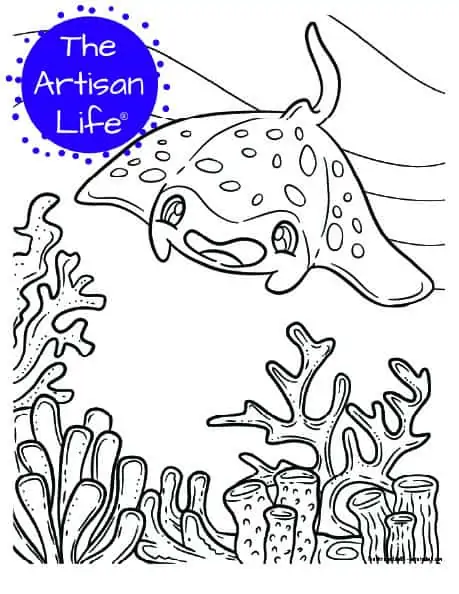 Manta ray coloring page download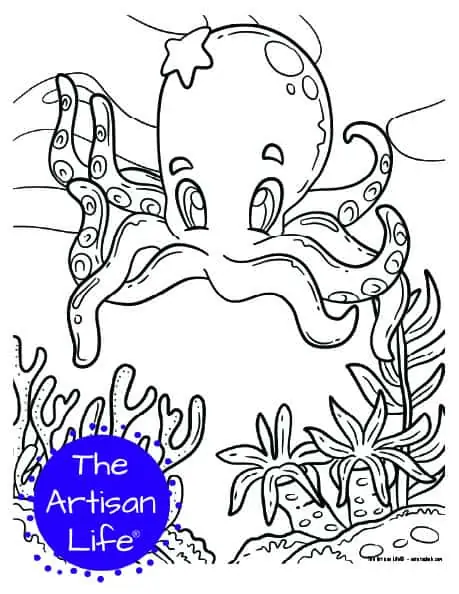 Octopus coloring page download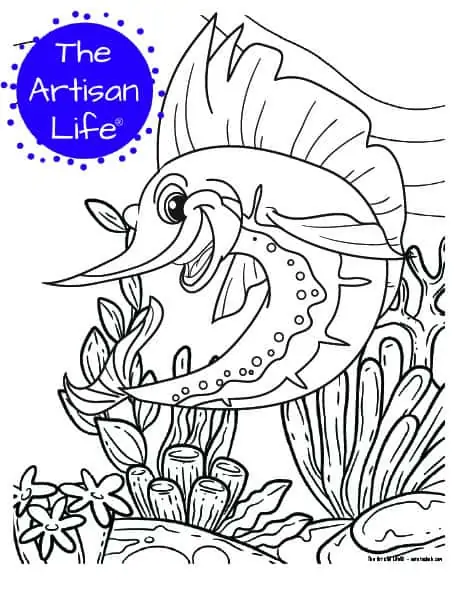 Sailfish coloring page download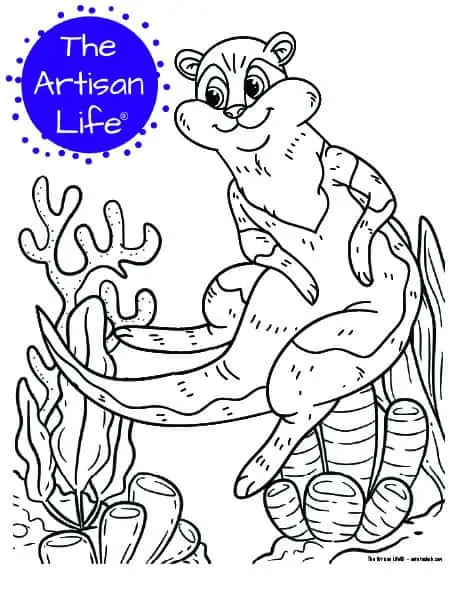 Sea otter coloring page download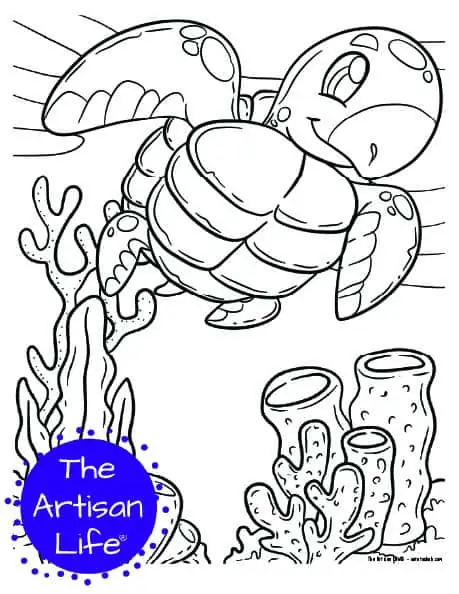 Sea turtle coloring page download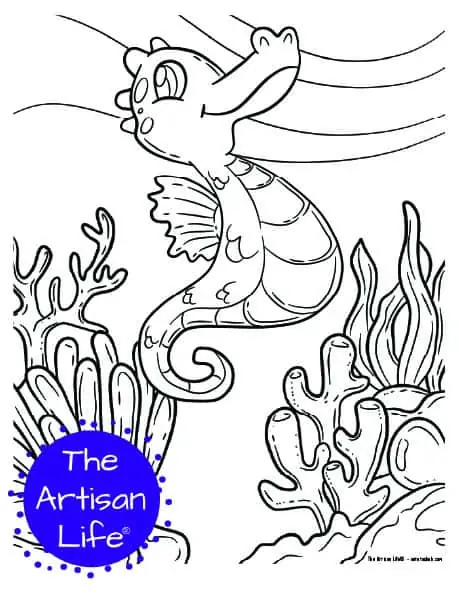 Seahorse coloring page download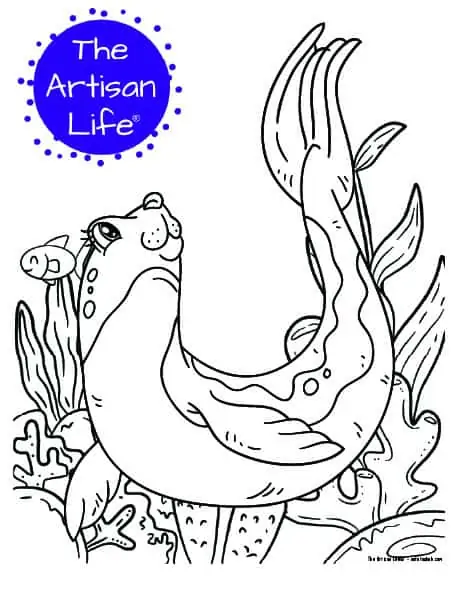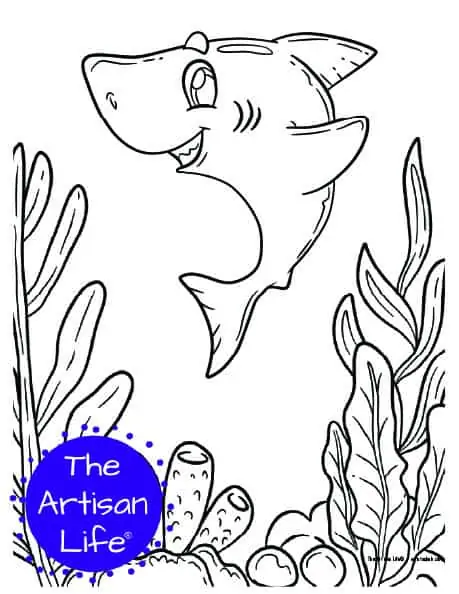 Cute shark coloring page download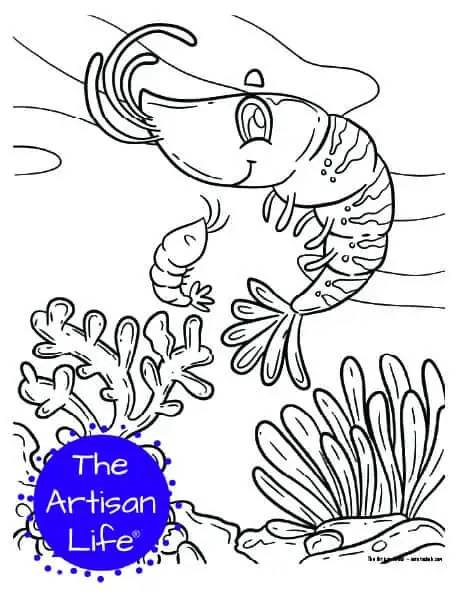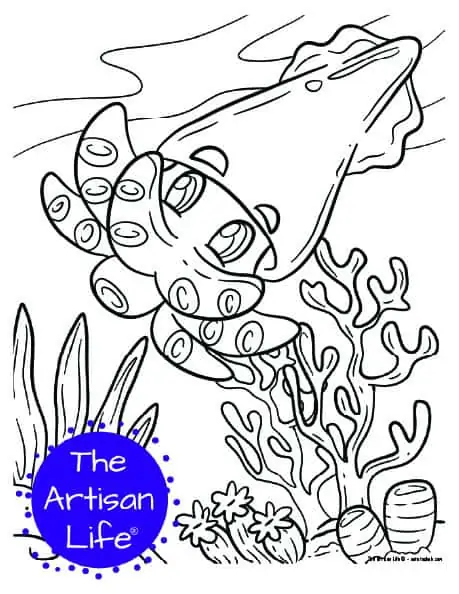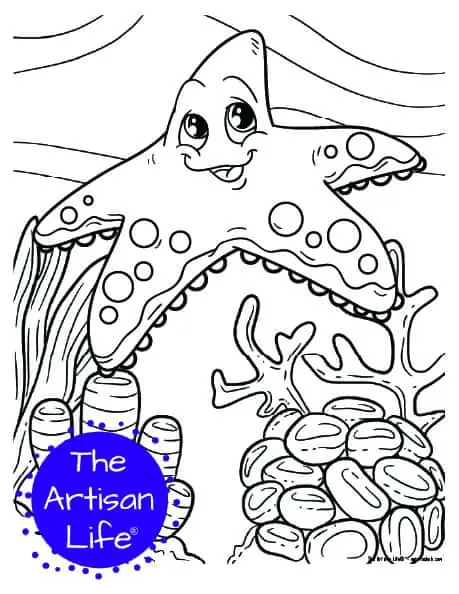 Starfish coloring page download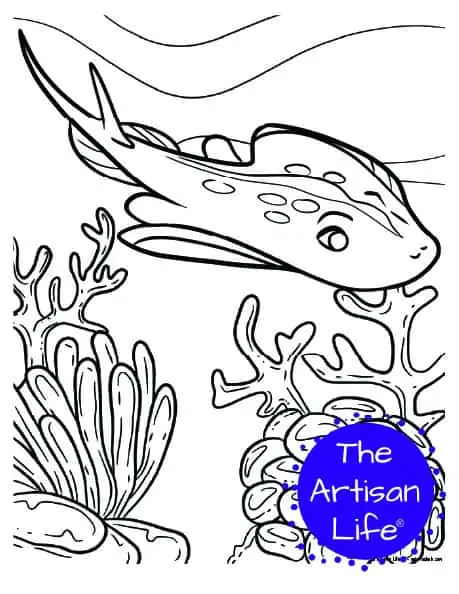 Stingray coloring page download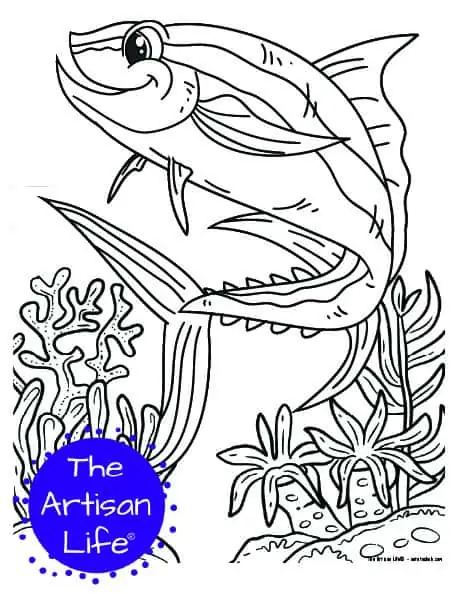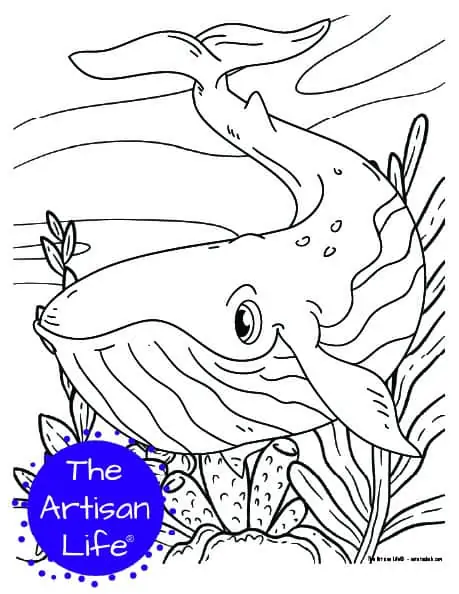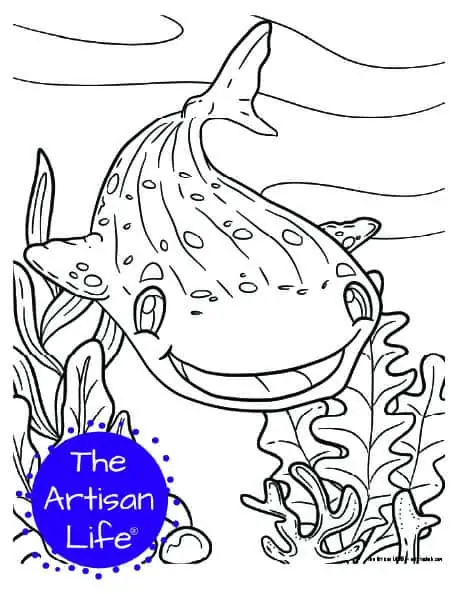 Whale shark coloring page download
I hope you enjoy these cute sea creature coloring pages for kids! If your family enjoys coloring, be sure to grab these additional free printable coloring sheets while you're here on The Artisan Life:
Free printable coloring pages
Check out more free printable coloring pages on The Artisan Life!