This free printable Thanksgiving word search is a fun way to keep your family occupied while you prepare a holiday meal! I get excited about sharing printables for Thanksgiving, which is why there are four versions of this word search.
My mom's family is Canadian, so I created both an American and a Canadian Thanksgiving version of the word search.
Additionally, I know people like to conserve their colored ink, so there's a full color version and a black and white coloring page version of both word searches.
By popular request, I've just added a new activity for younger children. Stop by this post to check out a free printable easy Thanksgiving crossword!
In case any US readers are curious and don't know, Canadian Thanksgiving occurs on the second Monday in October, which means it lines up with Columbus Day/Indigenous Peoples Day in the US.
You know how busy the holidays can be – make sure you don't lose track of this post by Pinning it now!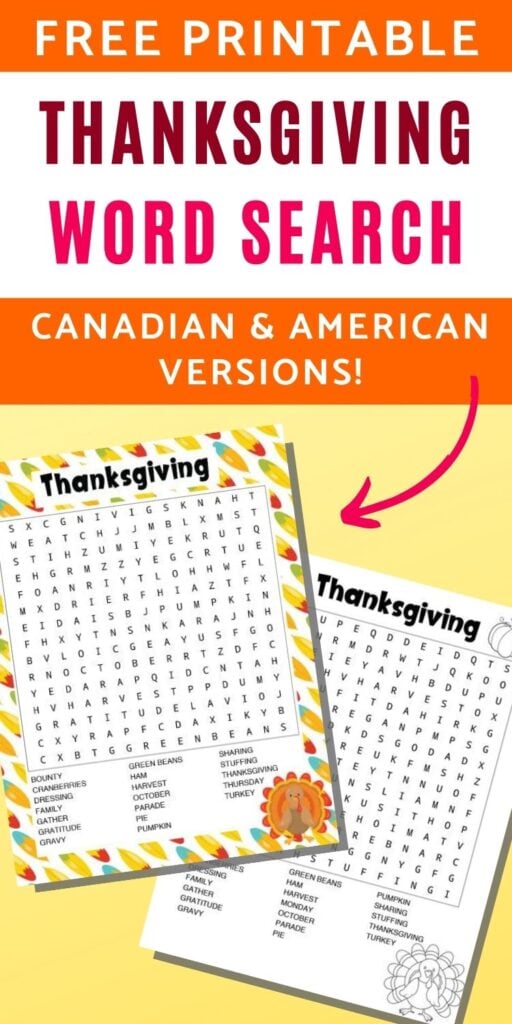 This post includes affiliate links, which means I may earn a commission on purchases made through links at no additional cost to you.
Tips for using your printable Thanksgiving word search
Word searches help reinforce vocabulary and spelling skills, plus they can help your child improve their concentration. (And, of course, they're a fun way for adults to stay sharp, too.)
I like laminating word searches so you can use the same printables year after year. It's a good way to make the most of your ink! At home laminating machines are super affordable and pay for themselves in 10-20 uses.
Just store the laminated work searches with your holiday decorations and pull them out again next year!
If you want an even more economical way to make your worksheets reusable, get a set of dry erase pockets. They're basically super duty page protectors. You can swap out seasonal worksheets and coloring puzzles so you can use the same set of printables on multiple years/with different children.
Sale
American and Canadian Thanksgiving word searches
Related: Free printable Thanksgiving bingo
The answer key is included in each PDF. Words can be hidden every which way – forwards, backwards, and diagonally. They can also share letters with other words in the search.
The pictures below are low resolution previews. Please don't print them – they'll look terrible! Instead, use the box below the preview images to download all of the puzzles and their answer keys.
American Thanksgiving word searches: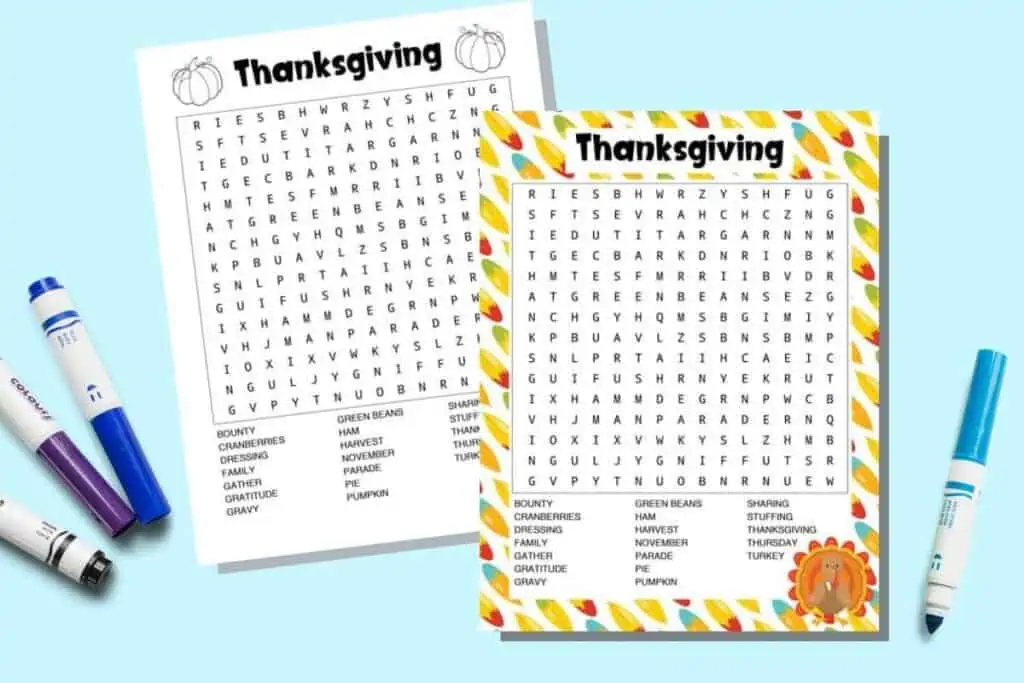 And the Canadian Thanksgiving word searches: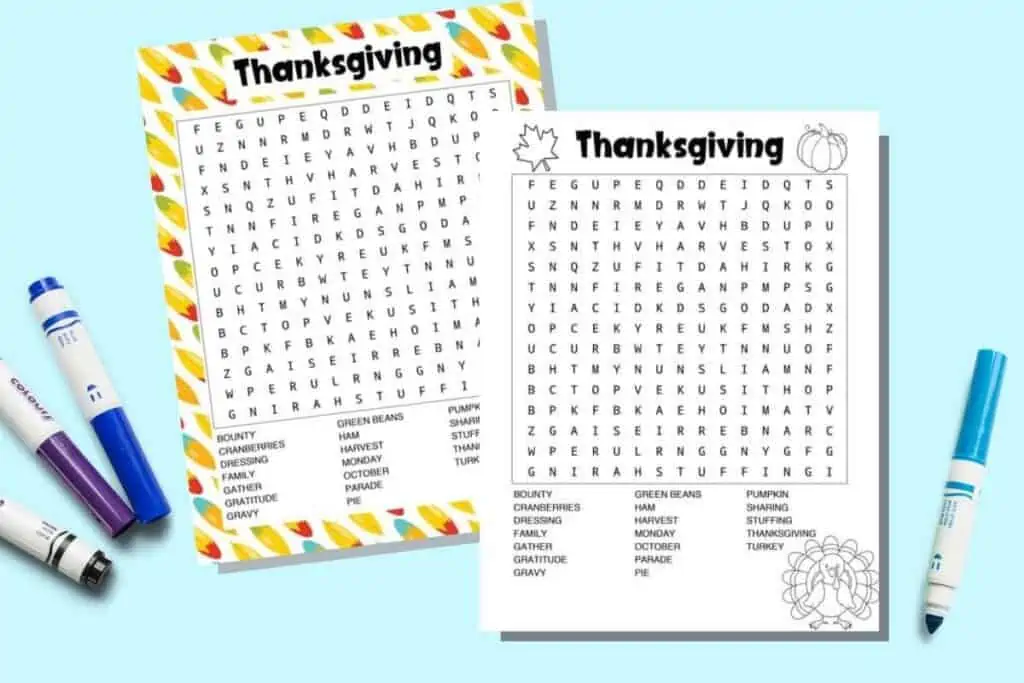 Please note that these printables are free for personal use. This means with your family, in your own classroom, with your scout troop, etc. You are not listened to redistribute the digital files. Please just refer your friends, family, and coworkers to this post so they can download their own copy.
If you agree to this license, you may click below:
Christmas & Holiday Printables
Looking for printables for the holidays? You've come to the right place! Discover Christams templates for DIY ornaments and decorations, Christmas games for families at home, and more.