These free printable animal color by number pages are fun and educational for kids! Your child will love practicing their numbers and color sight words as they color these cute animal color by number pages.
These coloring sheets can be used for anytime fun or as part of a homeschool lesson plan.
Most of the color by number pages have numbers 1-5. A few have 1-6 and the some have numbers 1-4. The penguin is the easiest with only numbers 1-3. Animals include popular favorites like a dog, cat, lion, zebra, monkey, and raccoon. Just for fun, the final "animal" is a color by number unicorn! I hope your little learner enjoys.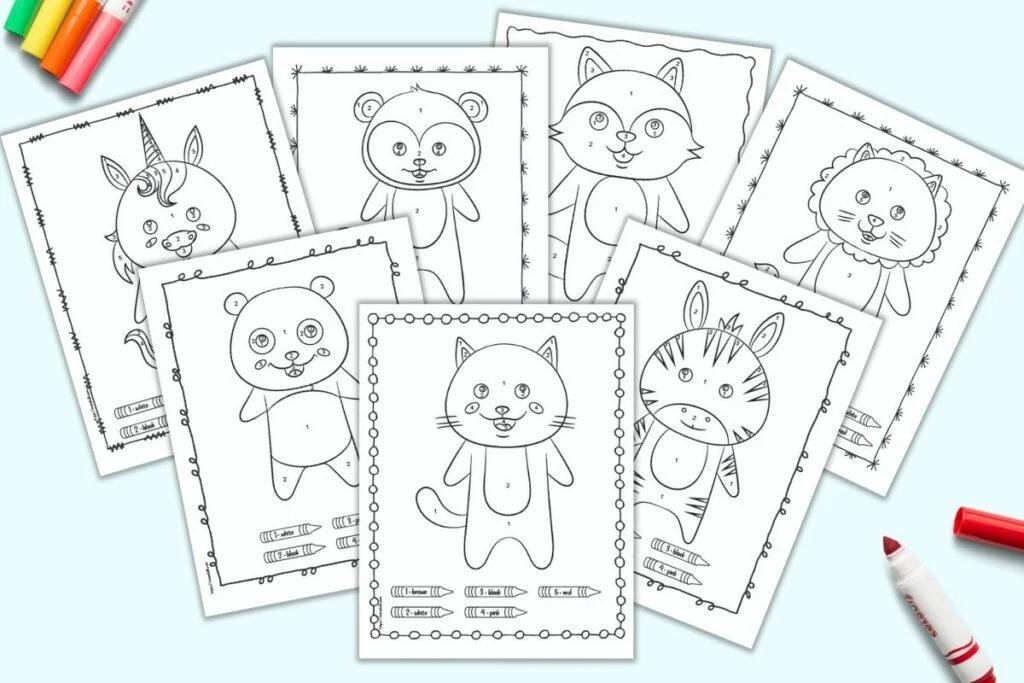 This post may include affiliate links which means I may earn a commission on qualifying purchases at no additional cost to you.
How to print and use color by number coloring pages
Using these coloring pages is pretty straightforward – print them off and hand them over to your child. Here are some tips to make the most of your coloring pages and your time:
Some of the pages have dark and light versions of a color listed. Encourage your child to experiment with applying pressure with their crayon or pencil to change the color instead of buying the gazillion colors box of crayons.
I recommend printing the coloring pages on 32 lb bright white paper for the best coloring experience. Remember those yellow, rough coloring pages in coloring books as a child? They're not that fun to color on. This 32 lb paper is smooth and bright for vibrant colors and easy coloring.
Another bonus is that the thicker paper doesn't bleed through as quickly so markers are less likely to stain your table (again).
HP Paper Printer | 8.5 x 11 Paper | Premium 32 lb | 1 Ream - 500 Sheets |...
Made in USA: HP Papers is sourced from renewable forest resources and has achieved production with 0% deforestation in North America.
Heavyweight premium printing: HP Premium32 is a heavyweight (32 pounds), brighter (100 bright) and whiter (163 whiteness) paper with a super-smooth...
Certified sustainable: HP Premium32 presentation paper is Forest Stewardship Council (FSC) certified and contributes toward satisfying credit MR1...
Our favorite markers for children's coloring are Crayola Supertips.  They're affordable and fun for both adults and children. They're pretty washable, available in a wide variety of colors, and can color large or small areas.
My daughter's favorite crayons are Honeysticks natural beeswax crayons. The colors palette is fairly limited, but the colors are rich and creamy. She used to always complain about not being able to see most of the colors from her major name brand crayon set. She never complains of not being able to see what she colors with Honeysticks.
These crayons have the added benefit of being pure beeswax and made in New Zealand with food grade pigments, which means they're safe for little mouths that can't always resist tasting their crayons.
Honeysticks Natural Beeswax Crayons - Classic Crayon Size and Shape for a...
CLASSIC SIZE THAT IS DURABLE AND ERGONOMIC - At Honeysticks, we understand that children develop pencil grip at their own pace. We have developed a...
8 EXCITING COLORS TO STIMULATE CREATIVITY - Your child will love expressing their inner artist with an exciting range of 8 Colors. These handmade...
ALSO AVAILABLE IN SUPER JUMBO SIZE: Honeysticks range of beeswax crayons also includes a super Jumbo version for kids who are newer to coloring and...
To save yourself time, you can laminate these pages for repeated use. We love Stabilo Woody 3 in 1 pencils. They're basically a large wax crayon in a wooden pencil format. They can color on laminated pages, which means you can make reusable coloring pages. What a time saver! Just print and laminate them once for endless coloring fun. (The image below is from these free printable dinosaur coloring pages. Click over to that post to see a video of these pencils in action on a laminated page.)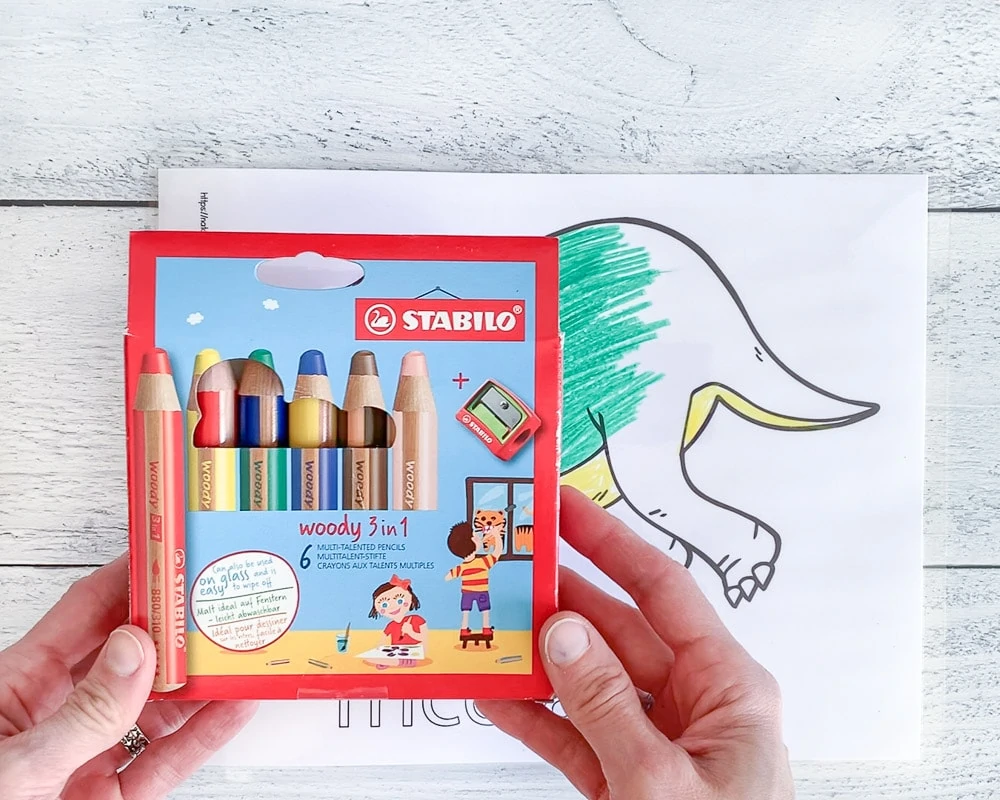 Stabilo Woody pencils are remarkably good at coloring on laminated pages with rich, vibrant colors. Reusable coloring pages are amazing – just wipe them down with a very lightly damp towel and the pencil comes right off. No more printing favorite pages a zillion times.
Easy animal color by number download area
First, the boring but important part. These coloring pages are licensed for personal and single classroom use. This includes use with Scouts groups, library activities, therapy clients, etc. as long as you are personally organizing the activity.
You are not licensed to redistribute the files or printouts to others for their own personal or classroom use. Please refer your friends and coworkers to this page so they can download their own copies. Thank you!
Because children frequently want exactly the animal they want to color and nothing else will do, individual download links are located below each page preview. The link should open in a new tab/window and start downloading automatically. You may need to authorize downloads from Dropbox if a box appears asking for permission.
If your child loves coloring, save time by snagging the whole pack of 15 easy animal color by number pages in one easy PDF for the very low price of $1.29. (Keep scrolling a tiny bit more for the individual freebie links.)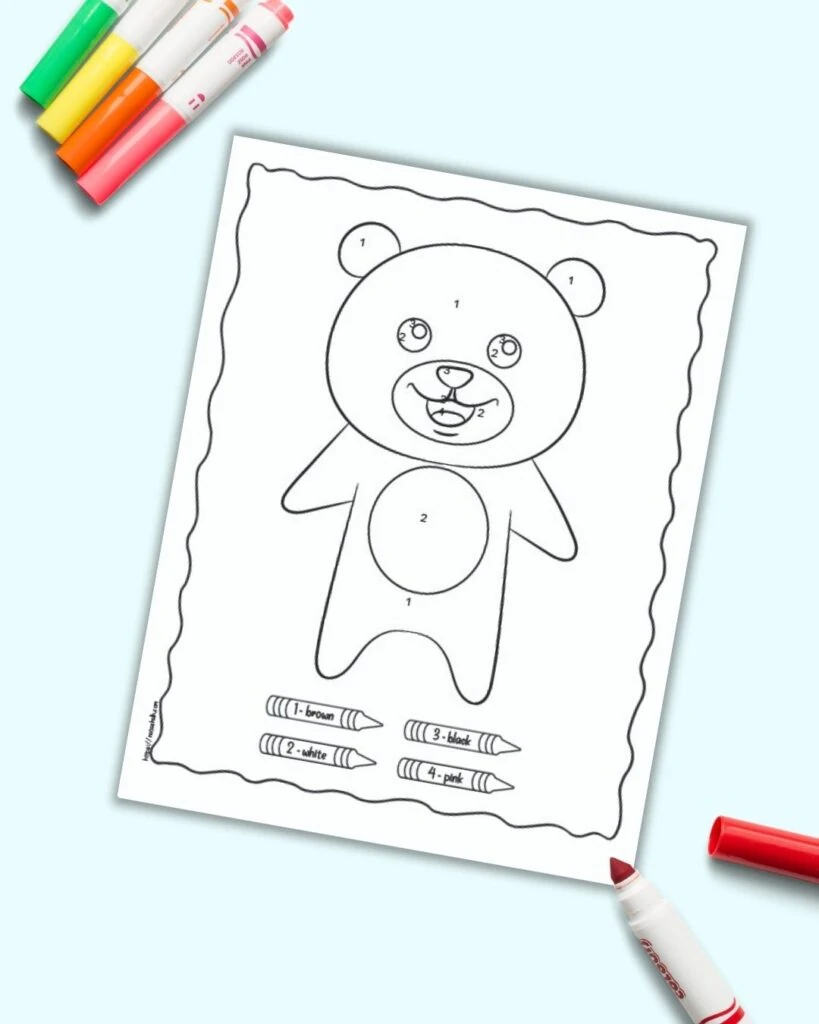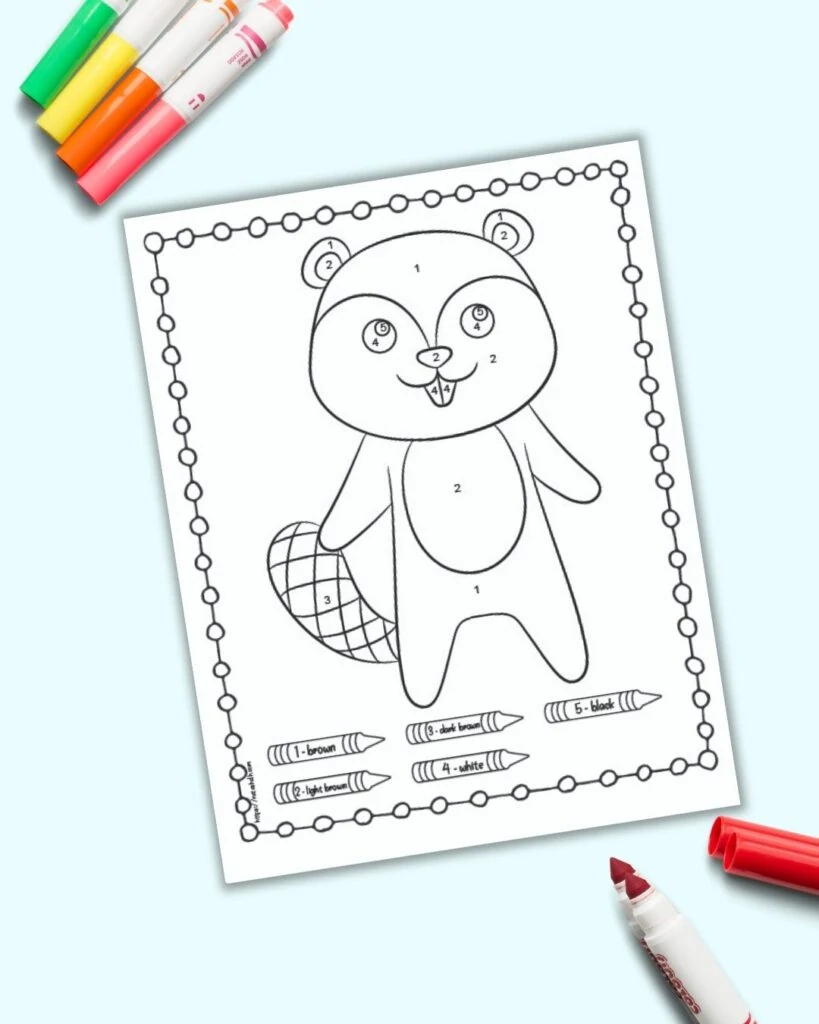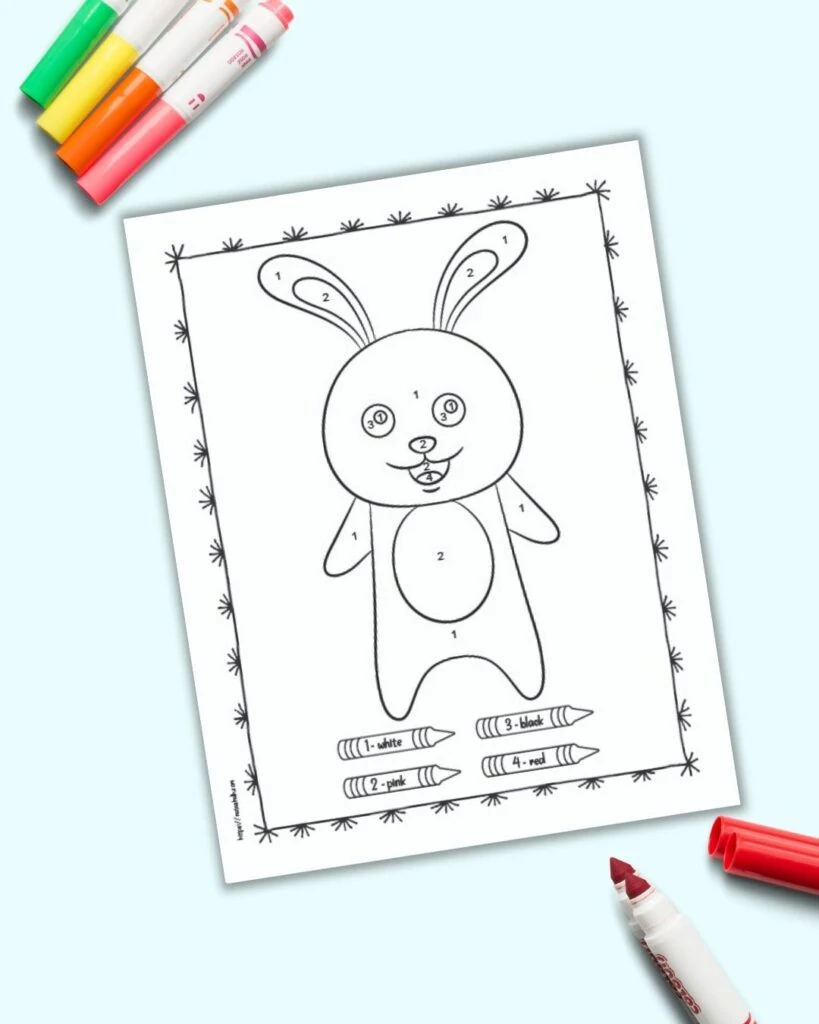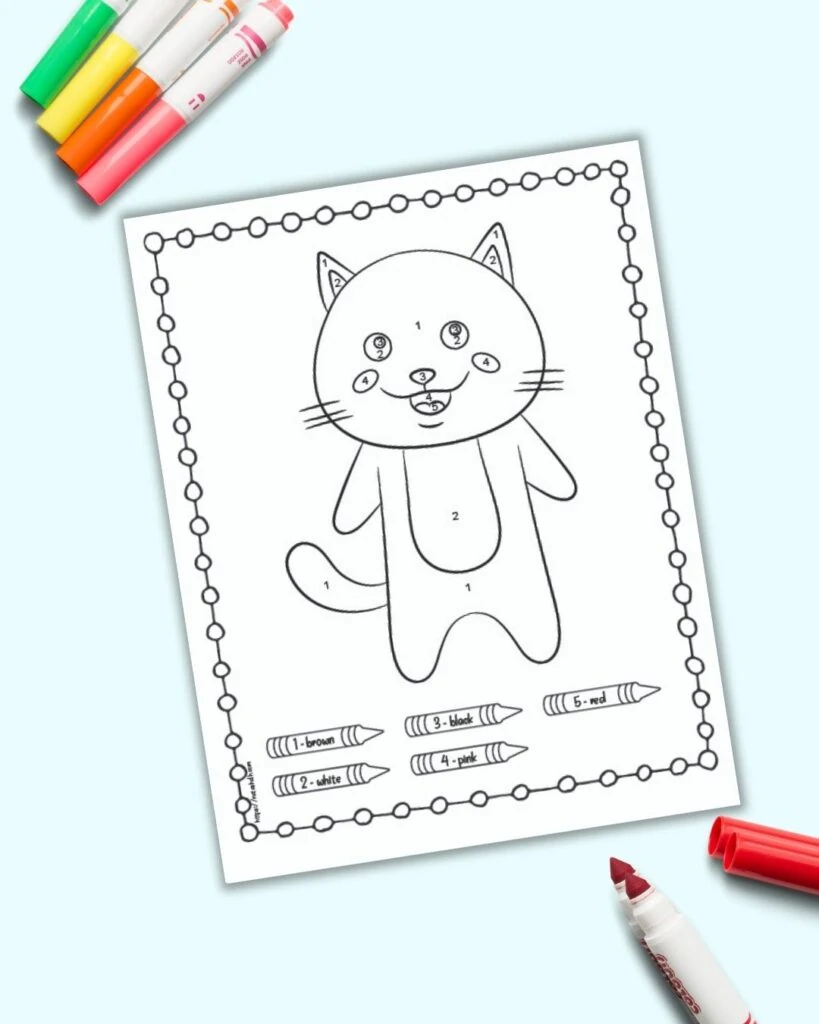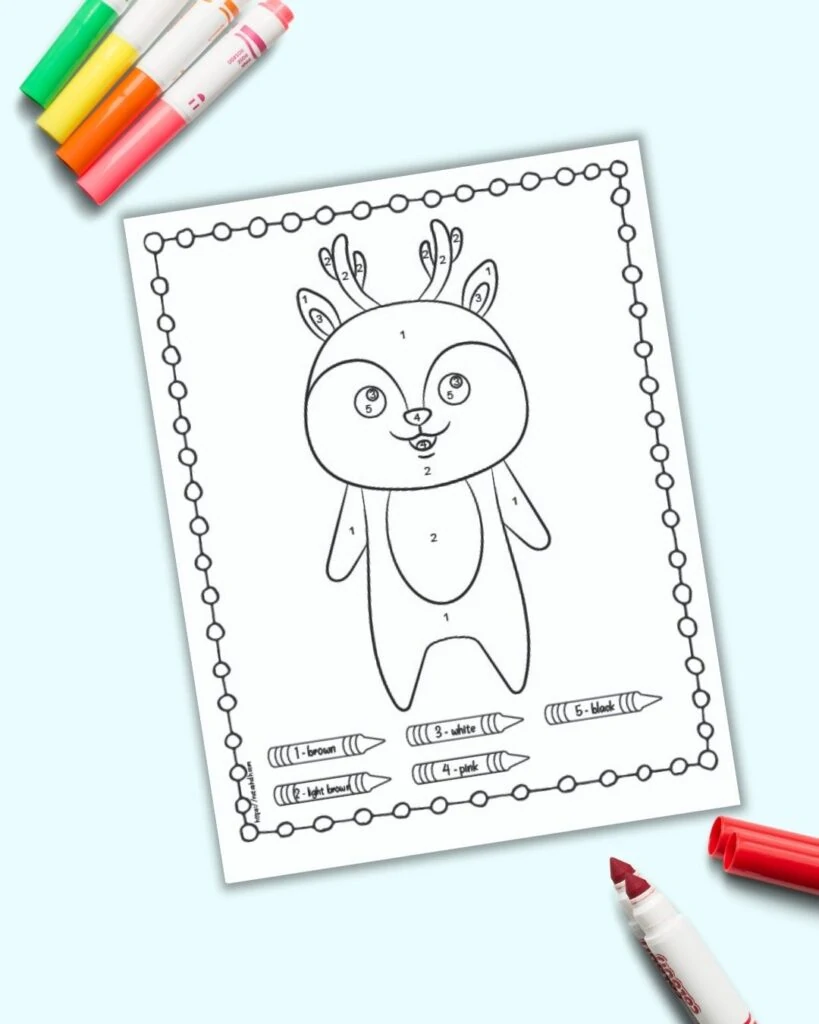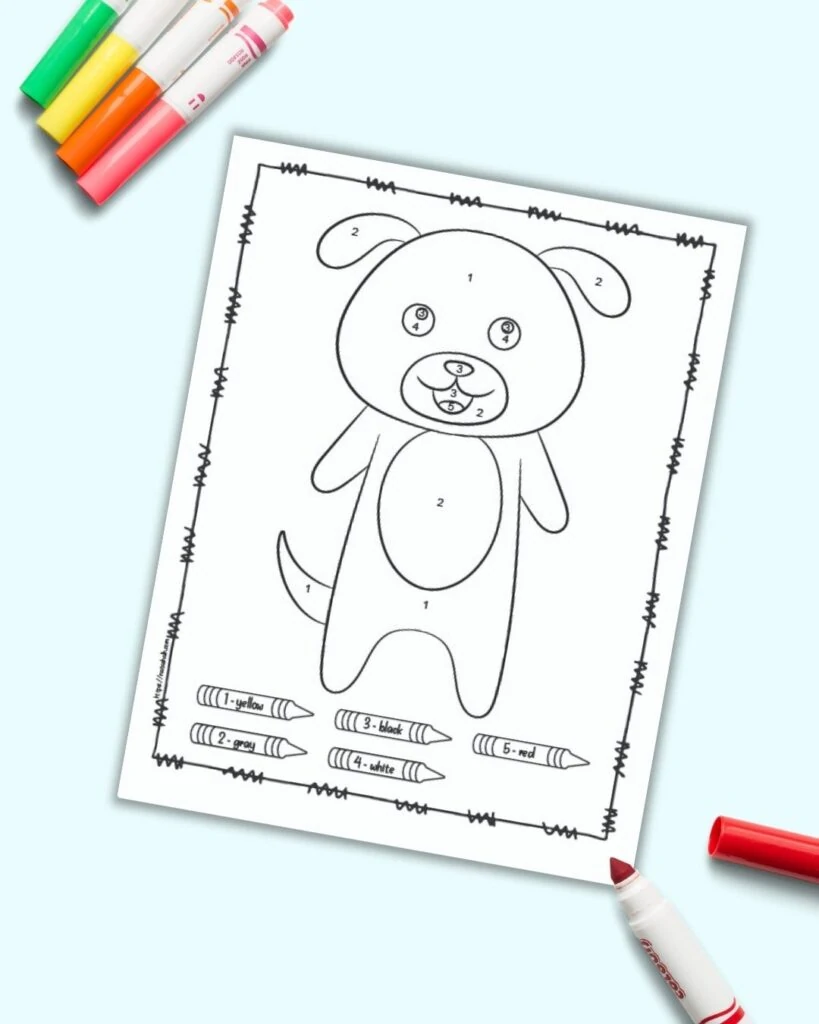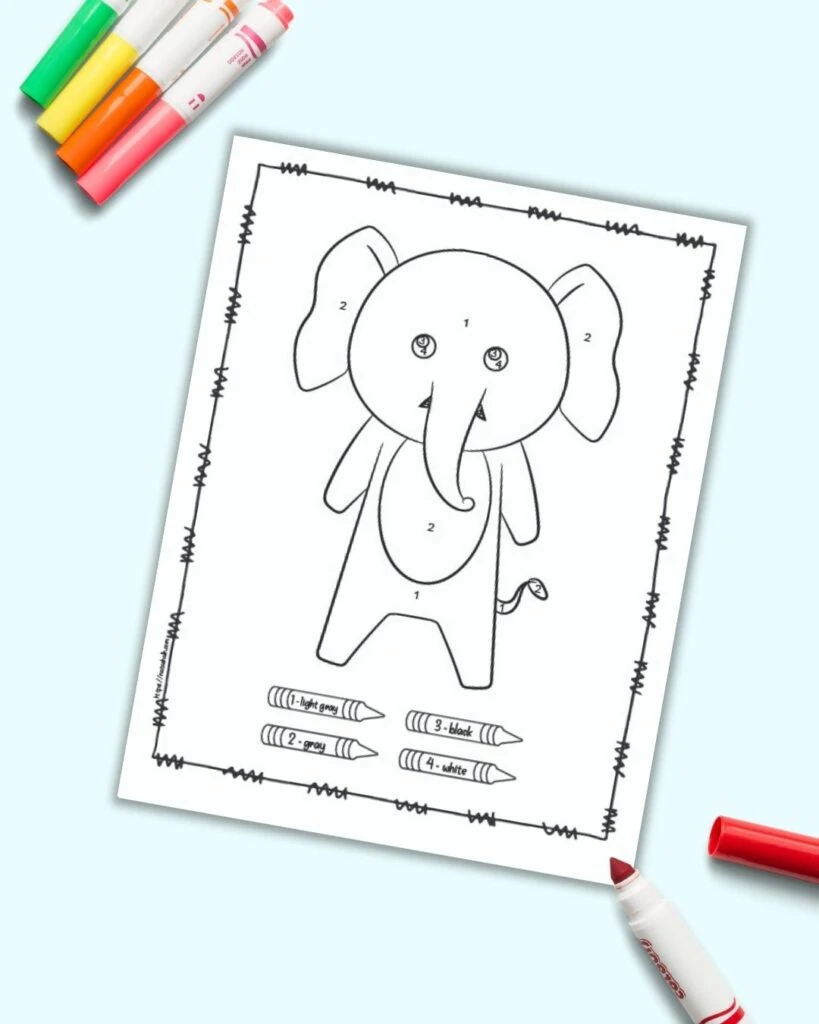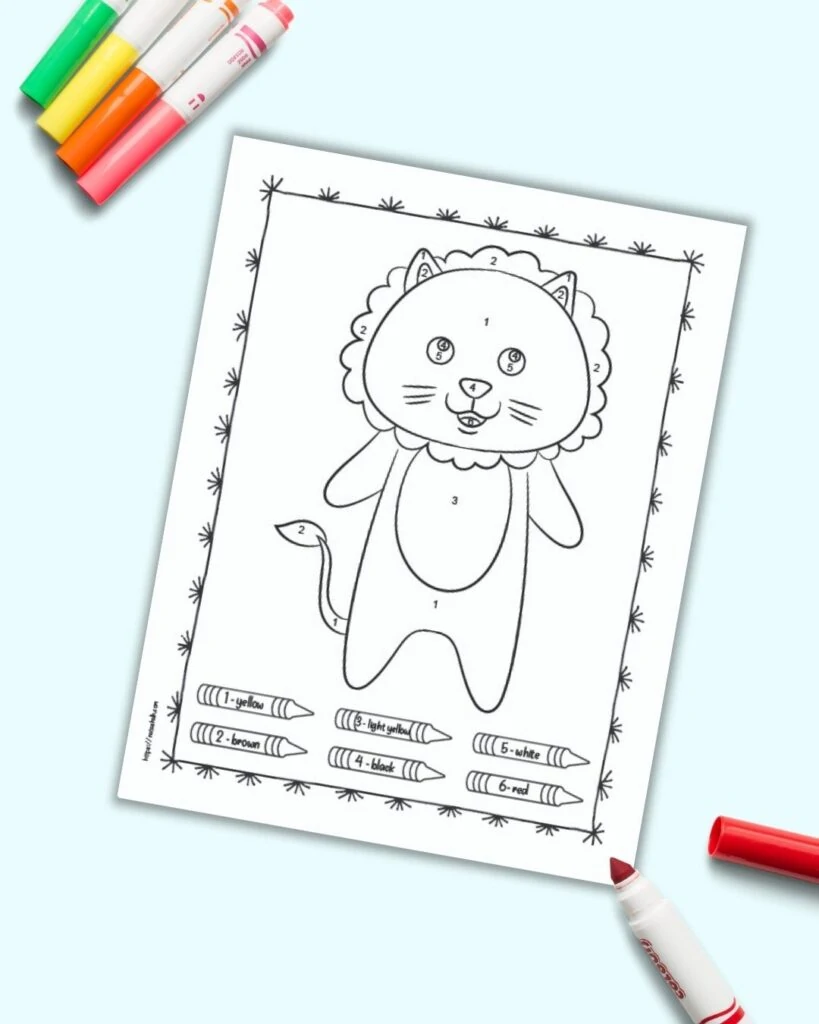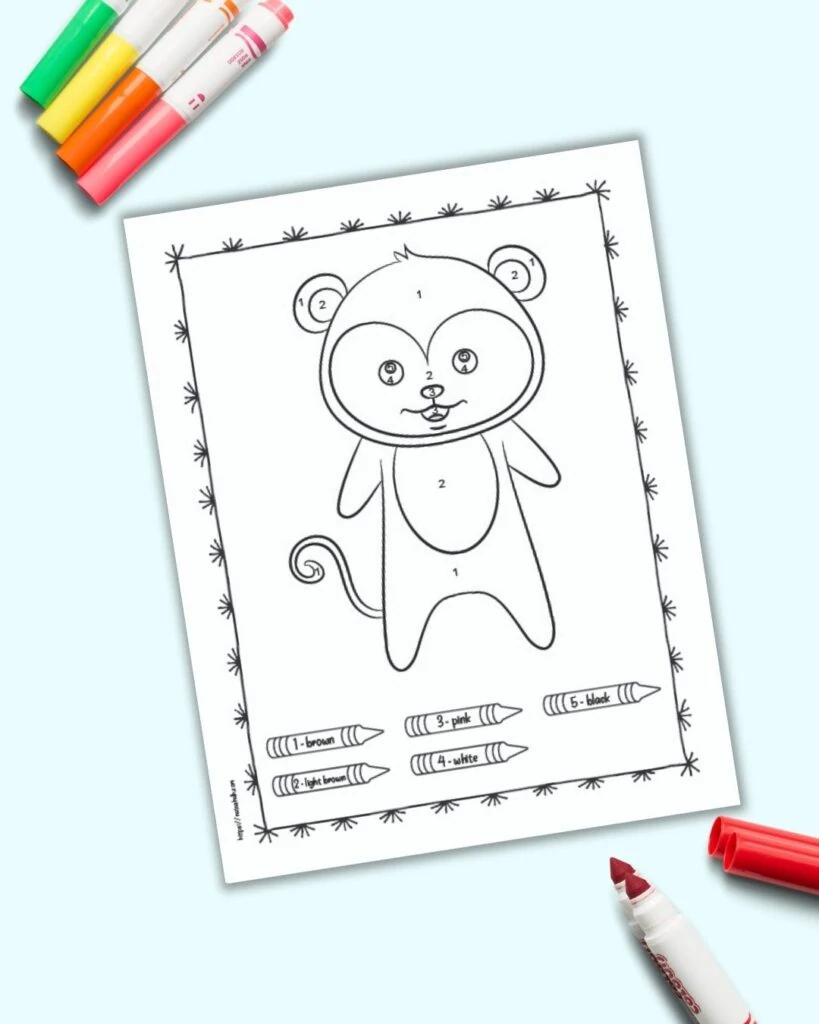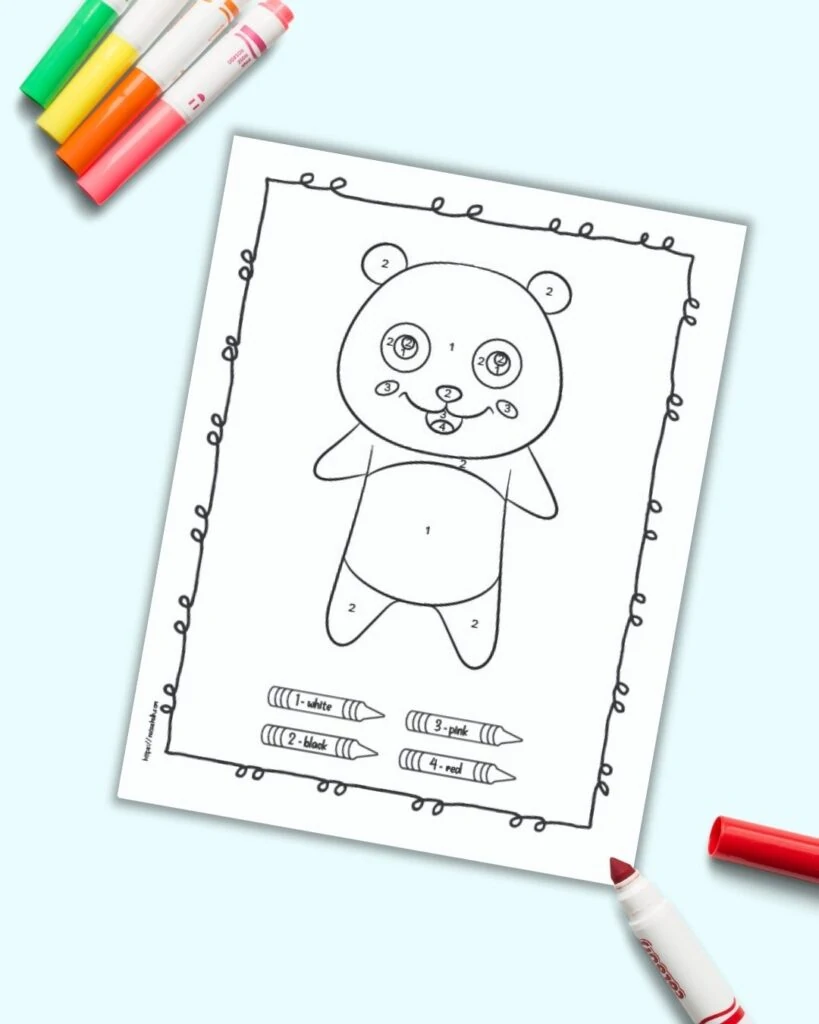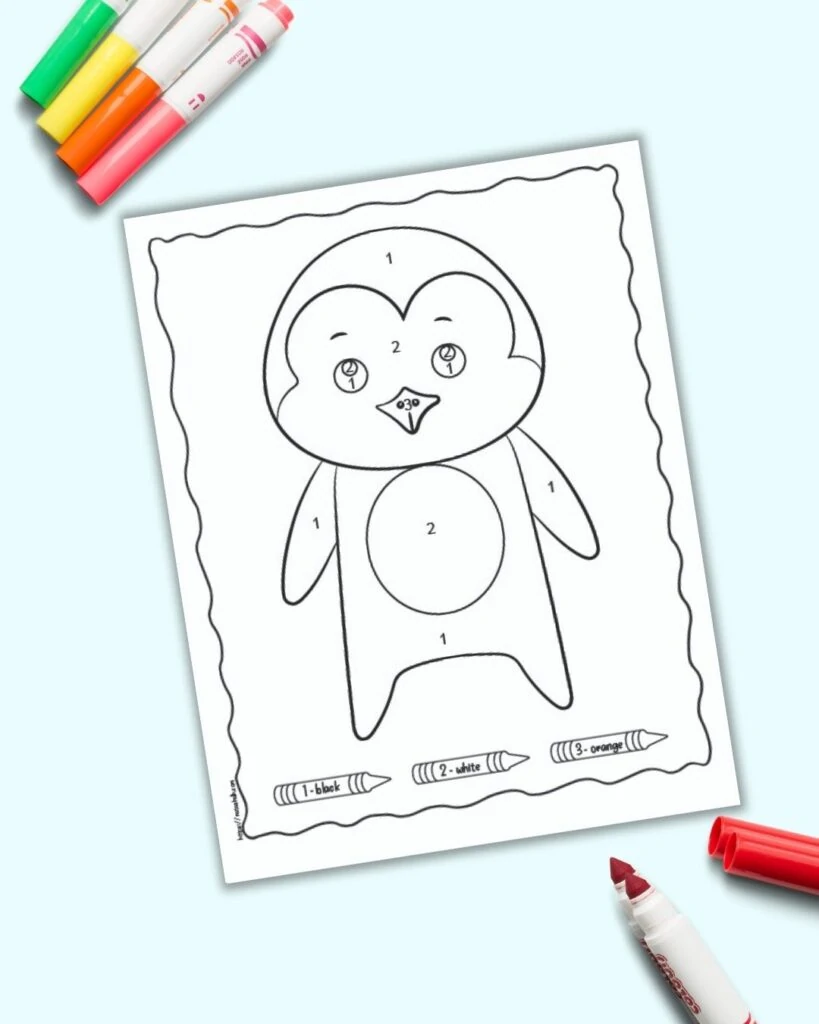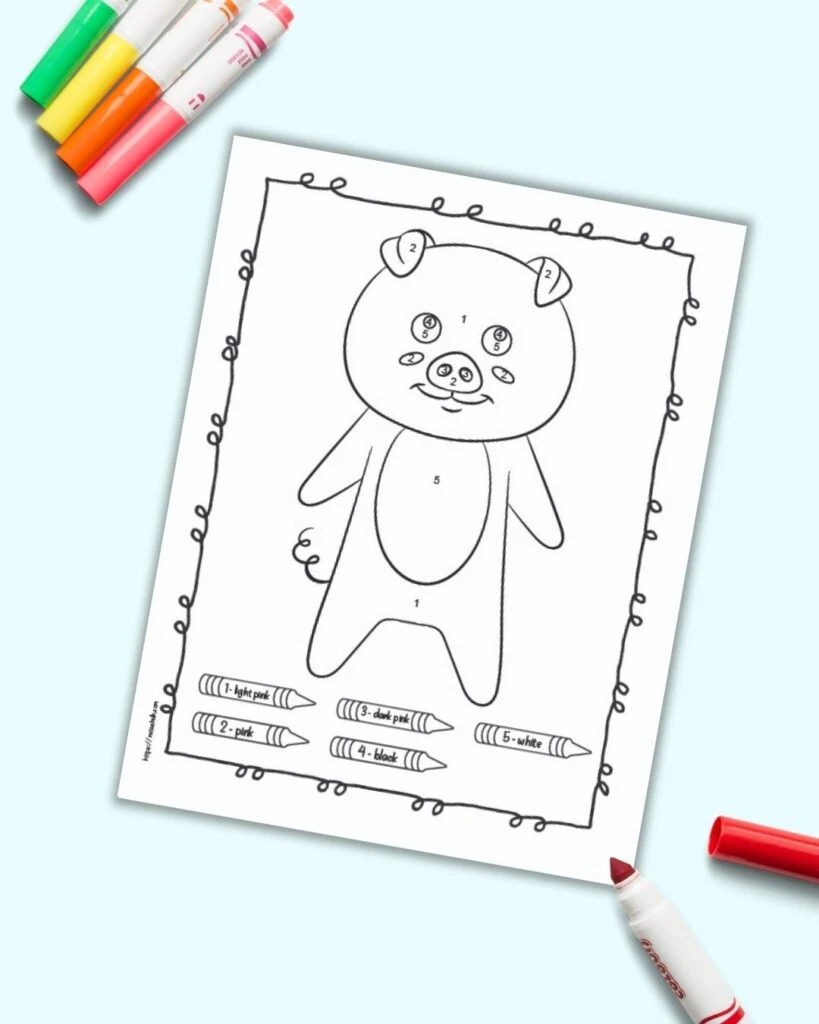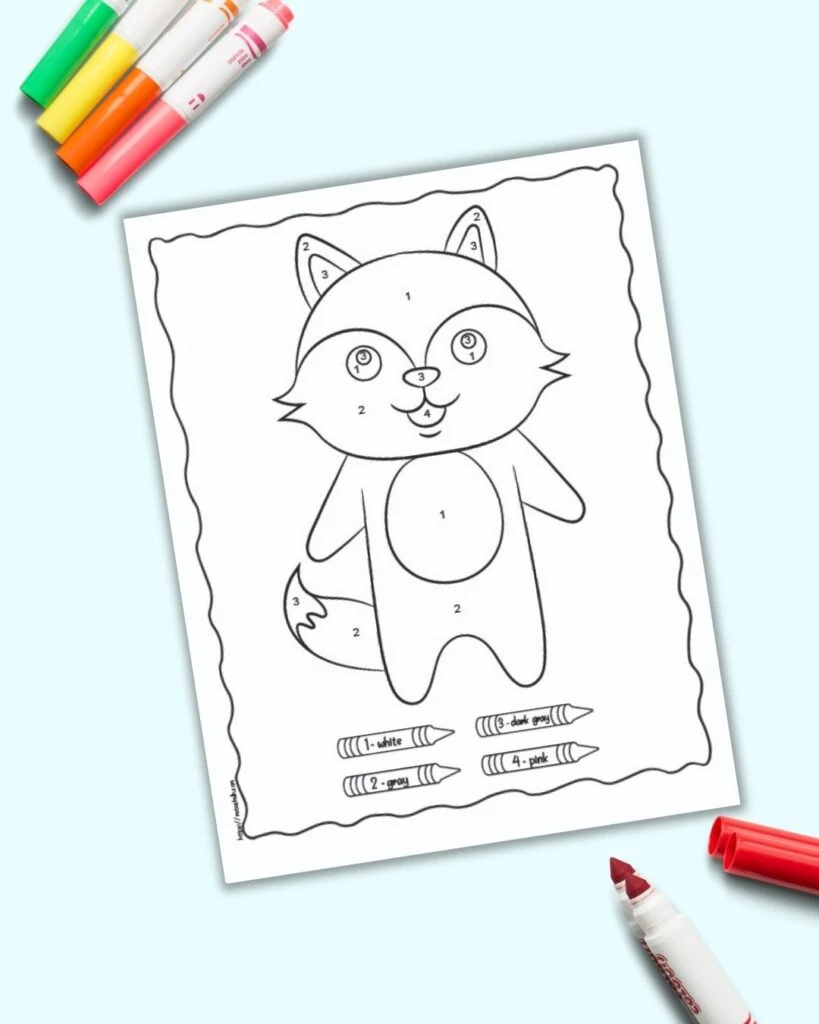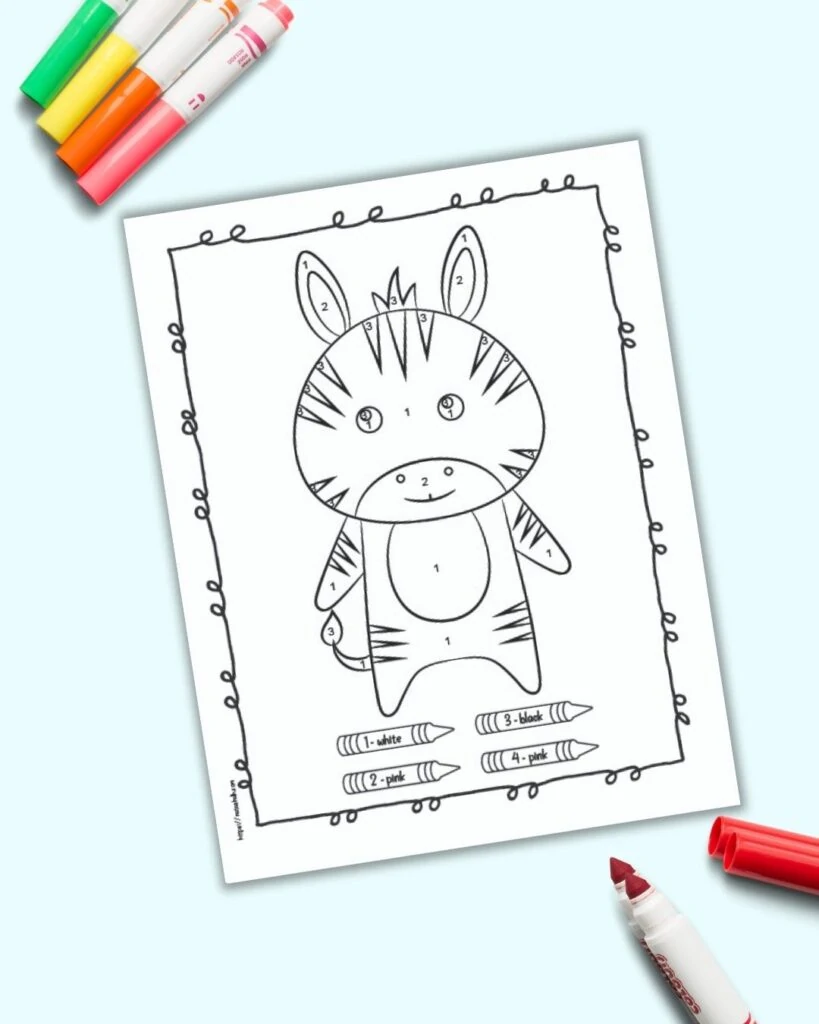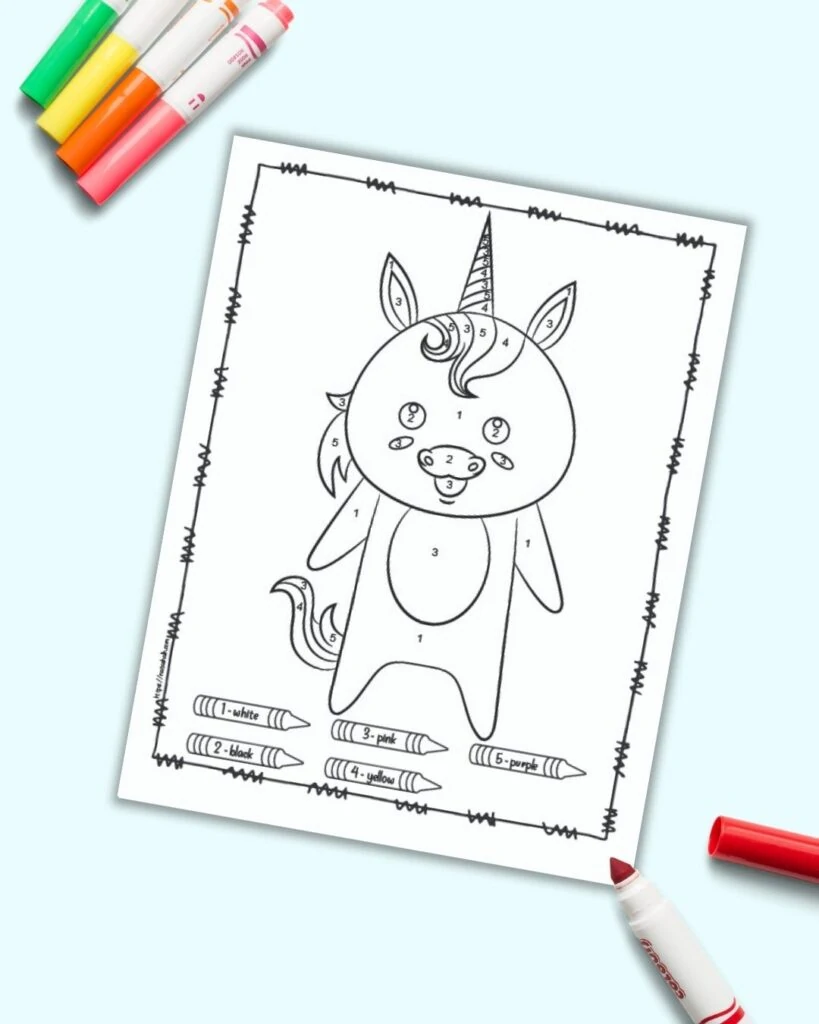 I hope you enjoy these animal color by number coloring pages! If you or your children enjoy coloring, be sure to grab these additional free printable coloring sheets while you're here on The Artisan Life:
Free printable coloring pages
Check out more free printable coloring pages on The Artisan Life!