Color your way to calm with these free printable chakra coloring pages! These chakra mandala coloring sheets are perfect for de-stressing and getting your mind into a state of meditative flow. If you enjoy planning & coloring, make sure you also grab these free printable chakra bujo pages while you're here!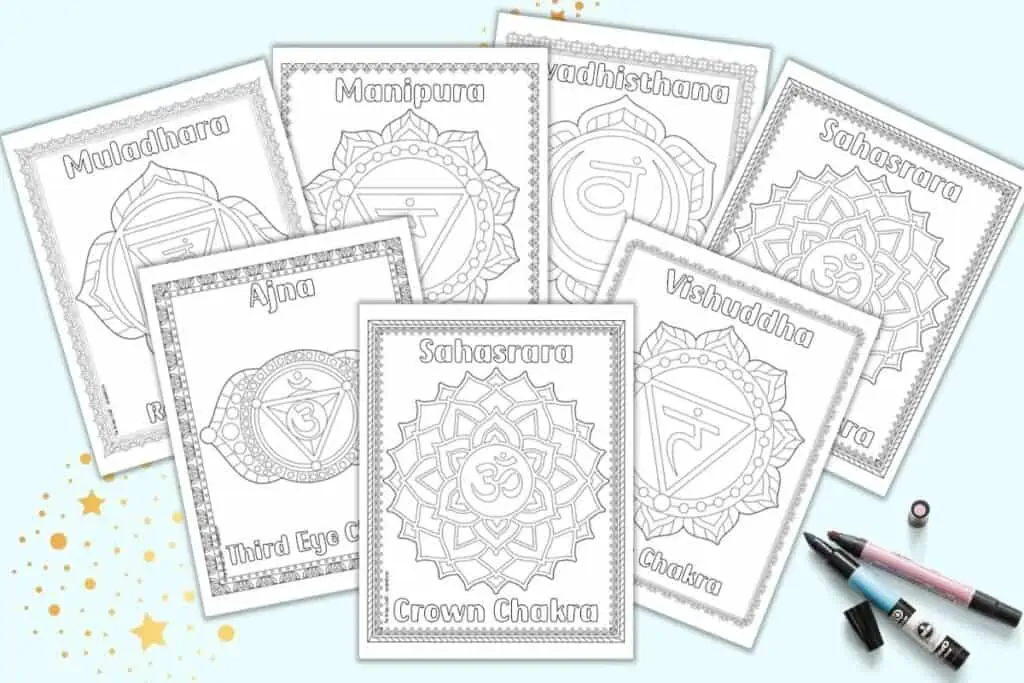 This post includes affiliate links, which means I may earn a commission on purchases made through links at no additional cost to you.
If you're interested in these chakra mandala coloring pages, you may like these other free printables & posts:
I used to think chakras sounded really ridiculous and woo. Even in Yoga Teacher Training, I was kind of skeptical about the whole chakra thing. Since then, I've become more interested in energy medicine and learning about chakras.
In particular, I've been listening to the book Unblocked read by the author. Unblocked deals with healing the root, sacral, solar plexus, and heart chakras and clearing blocks that can leave you feeling stuck and unfulfilled. The book focuses, in particular, on clearing guilt and shame picked up during childhood. The tapping scripts resonate deeply with me and have definitely helped me start to shift unhelpful, limiting beliefs. If you've been feeling stuck, or like you have unhelpful beliefs from your childhood, check out Unblocked.
Sale
The best coloring tools for adults
If you're coloring for meditation and relaxation, your paper and coloring tools can make or break the experience.
For professional-feeling coloring pages that are relaxing to color, skip whatever cheap paper is in the office copy machine. Thicker, smoother paper cost just a tiny bit more, but makes your experience so much more enjoyable.
I use and recommend HP 32# paper for coloring pages. It's thicker and brighter than "regular" copy paper." It's also acid free, which means your pages won't yellow over time if you decide to keep them. The paper is very smooth, which means pencils and crayons glide and color easily on it.
This HP 24# paper is a couple of dollars less than the 32# option. It is also nicer than standard paper and very bright white, so it's another solid choice. (I worked at a copy center after college and am kind of a paper nerd.)
HP Paper Printer | 8.5 x 11 Paper | Premium 32 lb | 1 Ream - 500 Sheets |...
Made in USA: HP Papers is sourced from renewable forest resources and has achieved production with 0% deforestation in North America.
Heavyweight premium printing: HP Premium32 is a heavyweight (32 pounds), brighter (100 bright) and whiter (163 whiteness) paper with a super-smooth...
Certified sustainable: HP Premium32 presentation paper is Forest Stewardship Council (FSC) certified and contributes toward satisfying credit MR1...
Gel pens are really fun for coloring. They're my husband's favorite coloring tool. Gel pens are great for blending colors. If you don't want to use all your ink coloring the whole page, you can just add sparkly accents with your gel pens. See this post for the best gel pens for coloring, including a budget pick that actually works. The short version is that the pens shown below are the best overall and best budget pick:
Although Copic markers are amazing, my favorite markers for coloring are inexpensive Crayola Supertips. They're affordable, easy to find, and fun for adults and children. They have a fine tip for details, but can also be used on the nib's side for broader areas of coloring. The caps don't always look exactly like the actual ink color (a common problem with markers), so you may want to do test swatches. Some of my Supertips markers are shown in the photo below.
Sale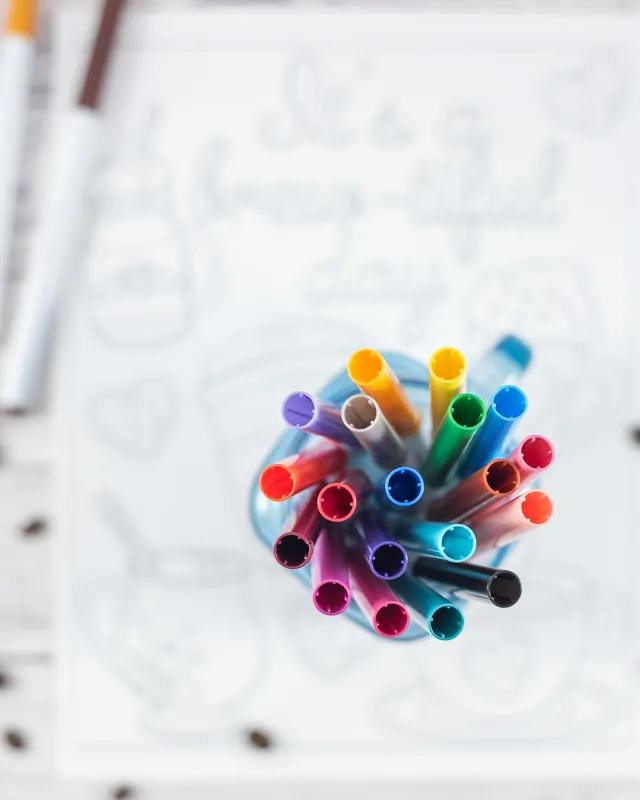 Prismacolors are, in my opinion, the best colored pencils for coloring. Even the "student" lines of Prismacolor colored pencils are softer and creamier than brands like Crayola. Prismacolors color easily and are great for blending. My husband can do really amazing things with blending our Prismacolor pencils.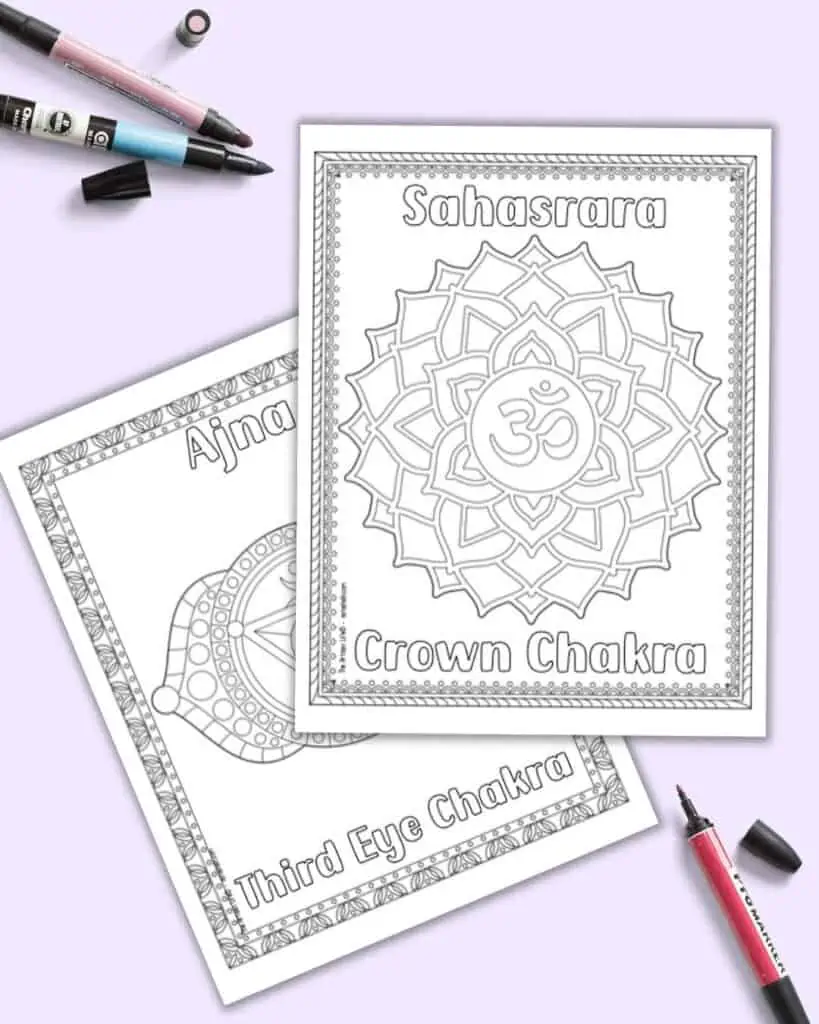 Free Chakra Coloring Pages PDF
This set of charka coloring sheets has 7 individual pages to color. Each page has the chakra's name in both English and Sanskrit translation. All seven have their own page in the PDF, but the preview images are shown in groups to help this page load more quickly. Any blurriness in the previews is becuase of web image compression. The actual download is high resolution and prints clearly. Download information and license terms are located below the previews. Look for the row of purple arrows.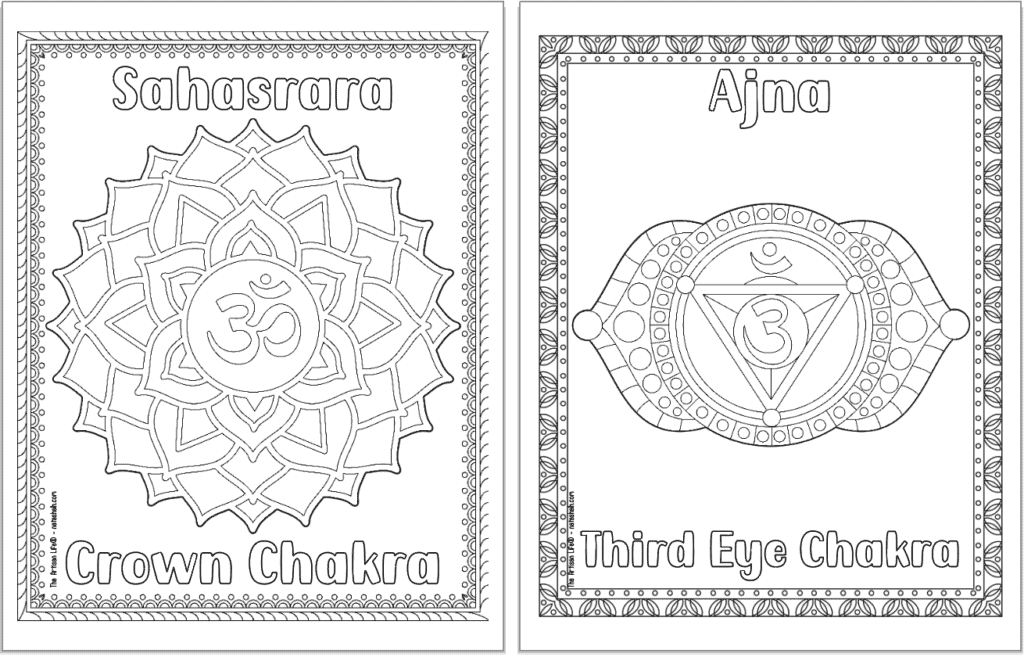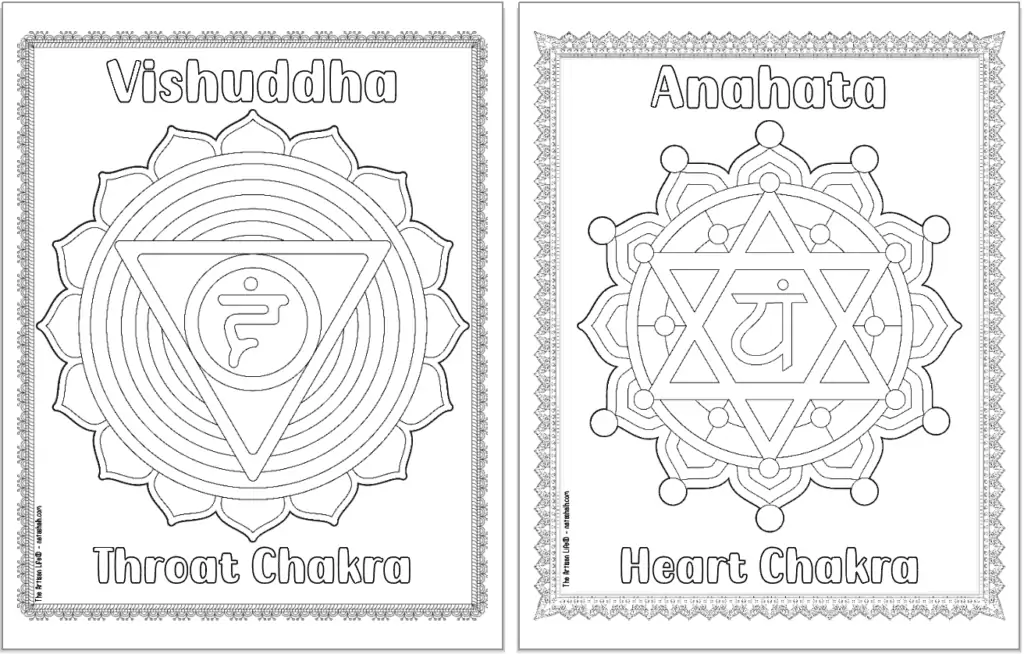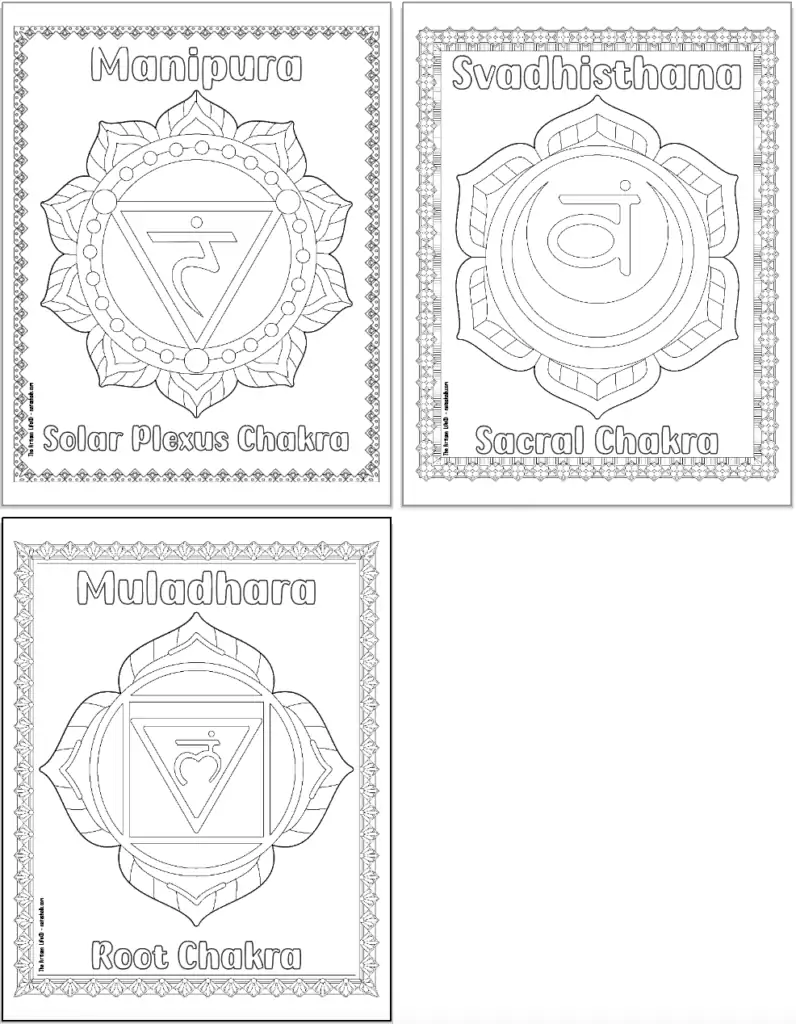 Like all printable coloring pages on The Artisan Life, these sheets are available for personal and classroom use. You are welcome to use them in your own personal classroom, with your yoga students, with your own therapy clients, etc. as long as you are organizing the activity.
You are not licensed to alter, sell, or redistribute the files (digital or printed) to others for their use. You absolutely are not licensed to post them for sale or download on any website. Please send your friends and family to this page to download their own copies.
If you agree to this license, you may click below:

I hope you enjoy coloring these chakra coloring sheets! If you enjoy coloring, make sure to check out these additional freebies:
Free Printable Coloring Pages
Discover free printable coloring pages on The Artisan Life!